Amida Hall of Shorenji Temple
Nationally Designated Important Cultural Property (Building)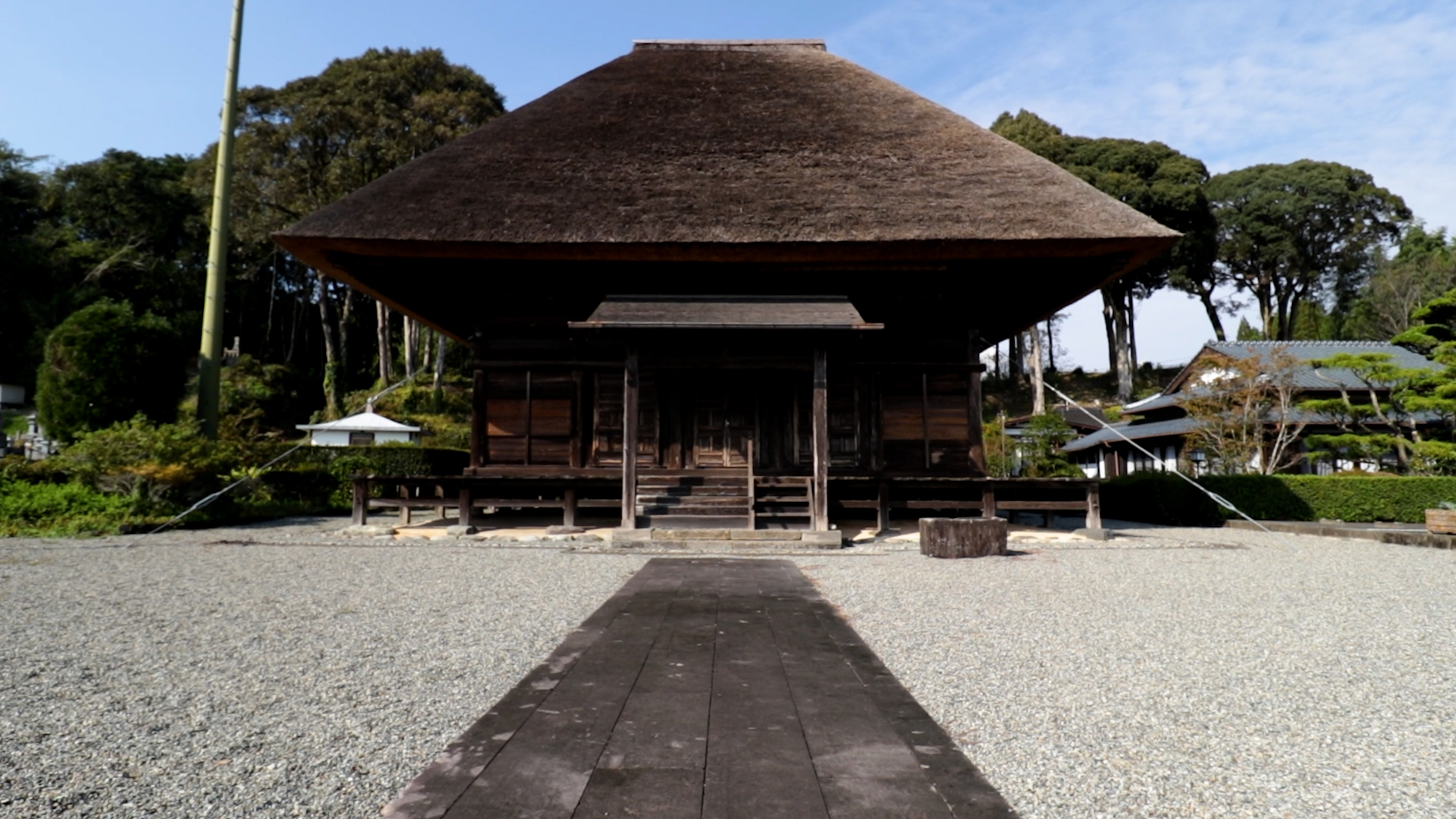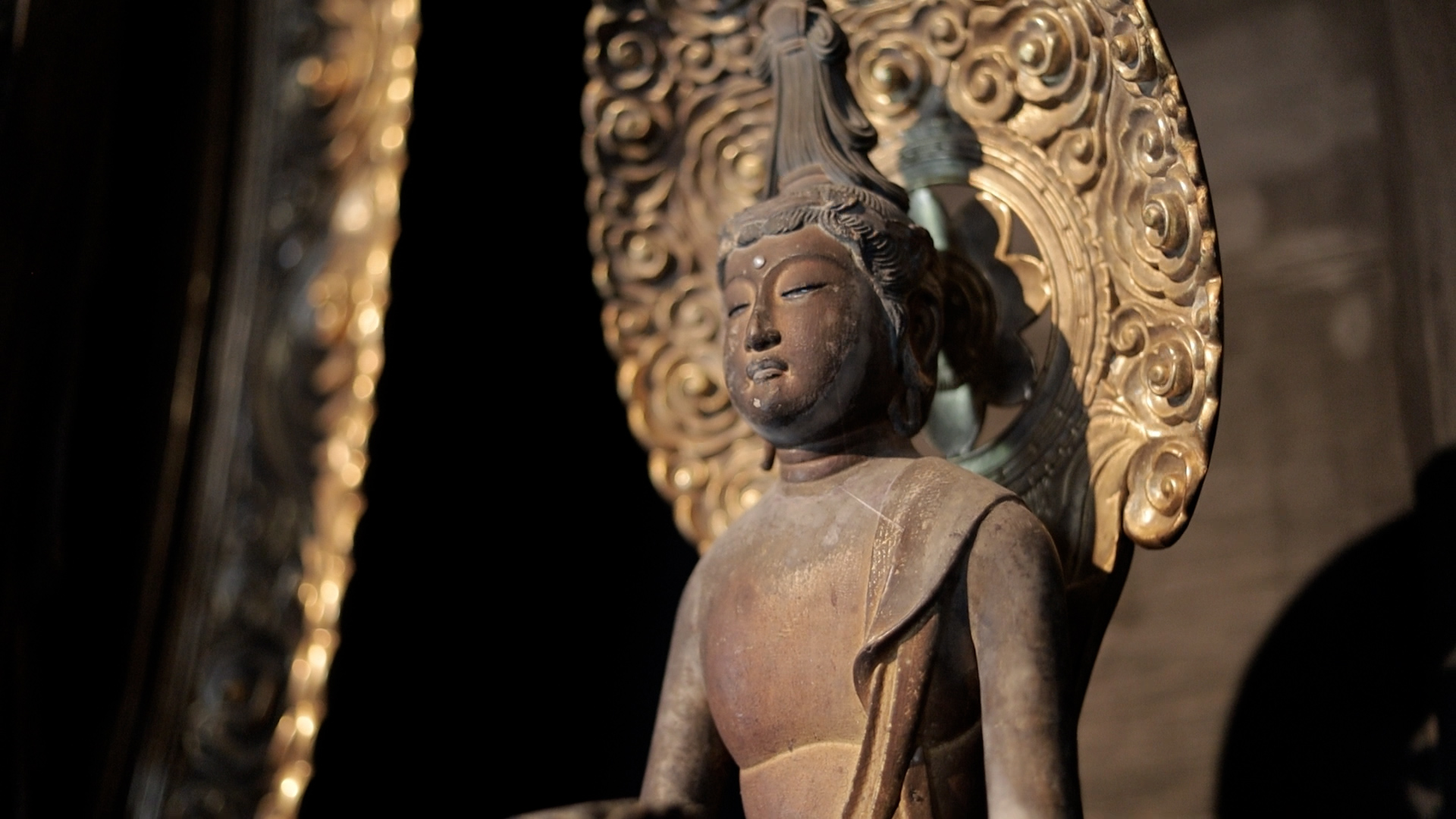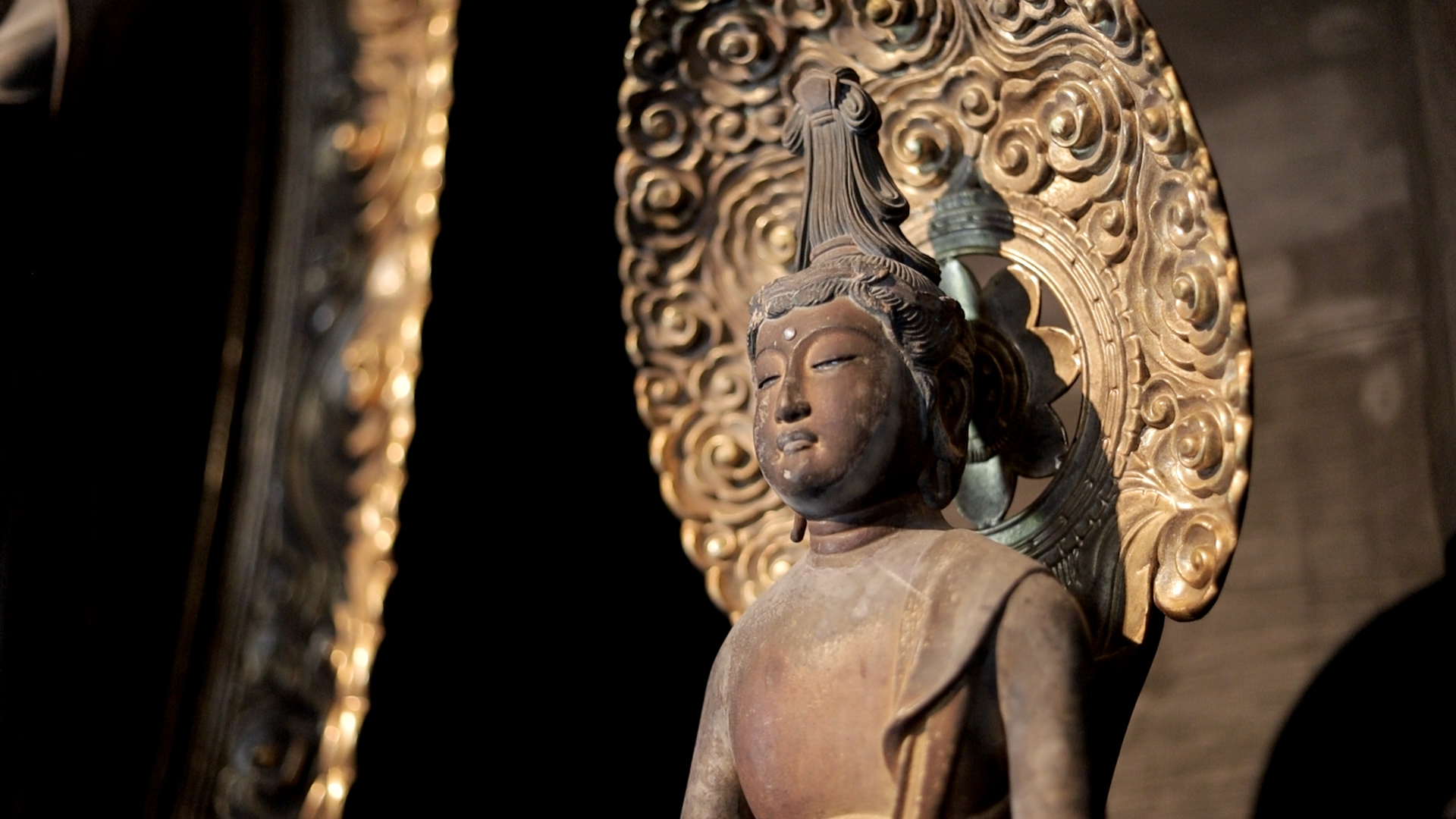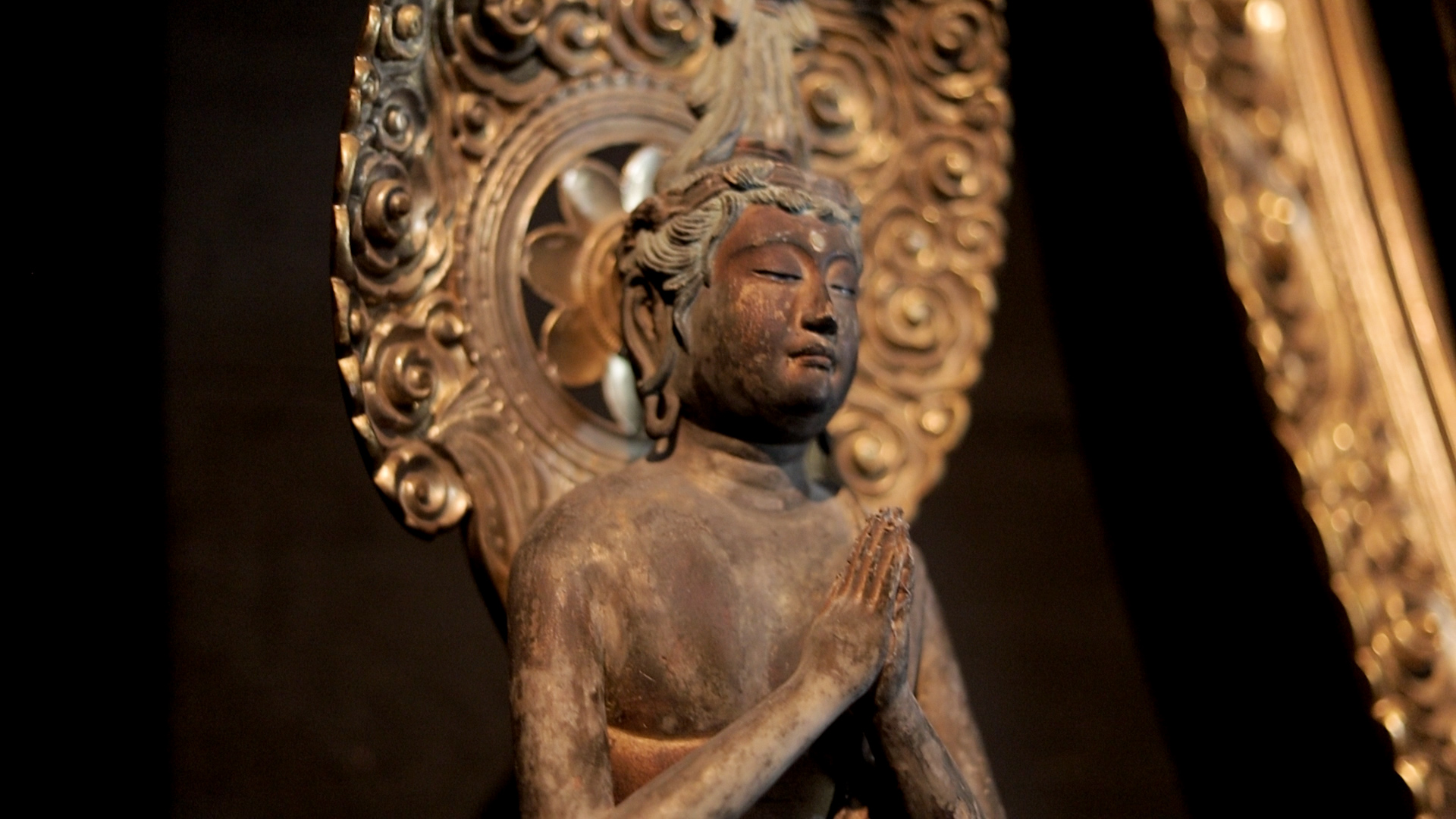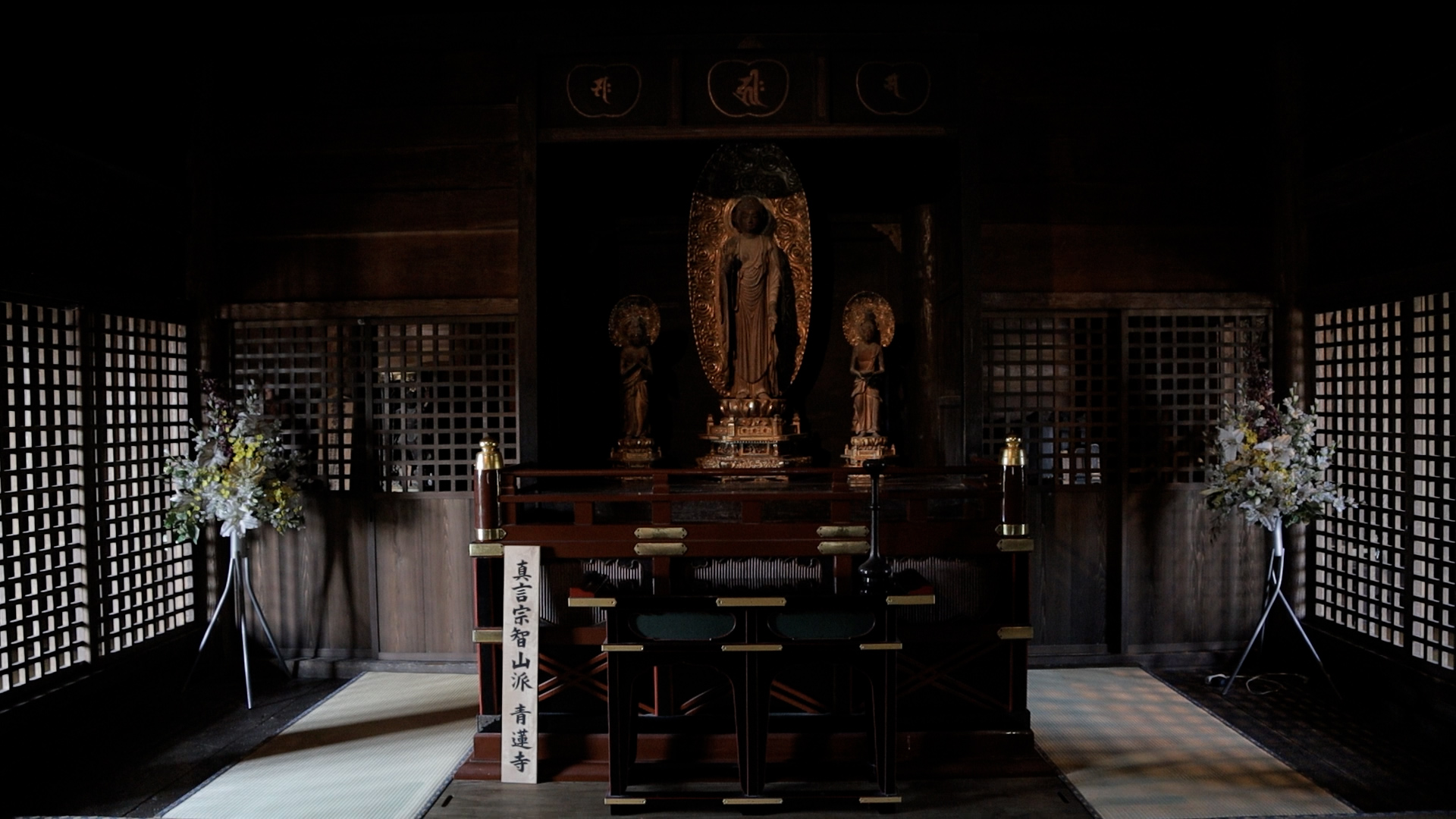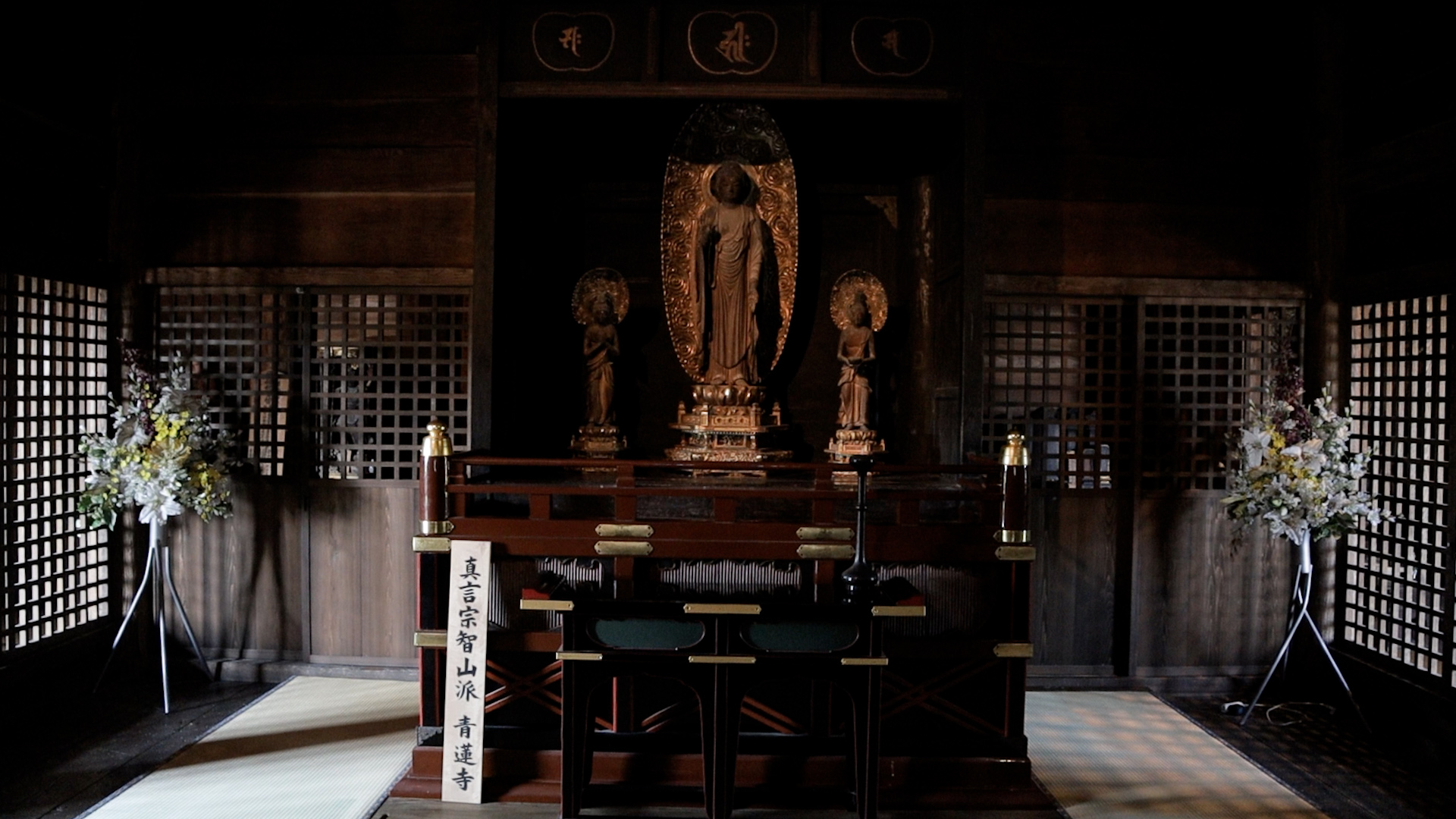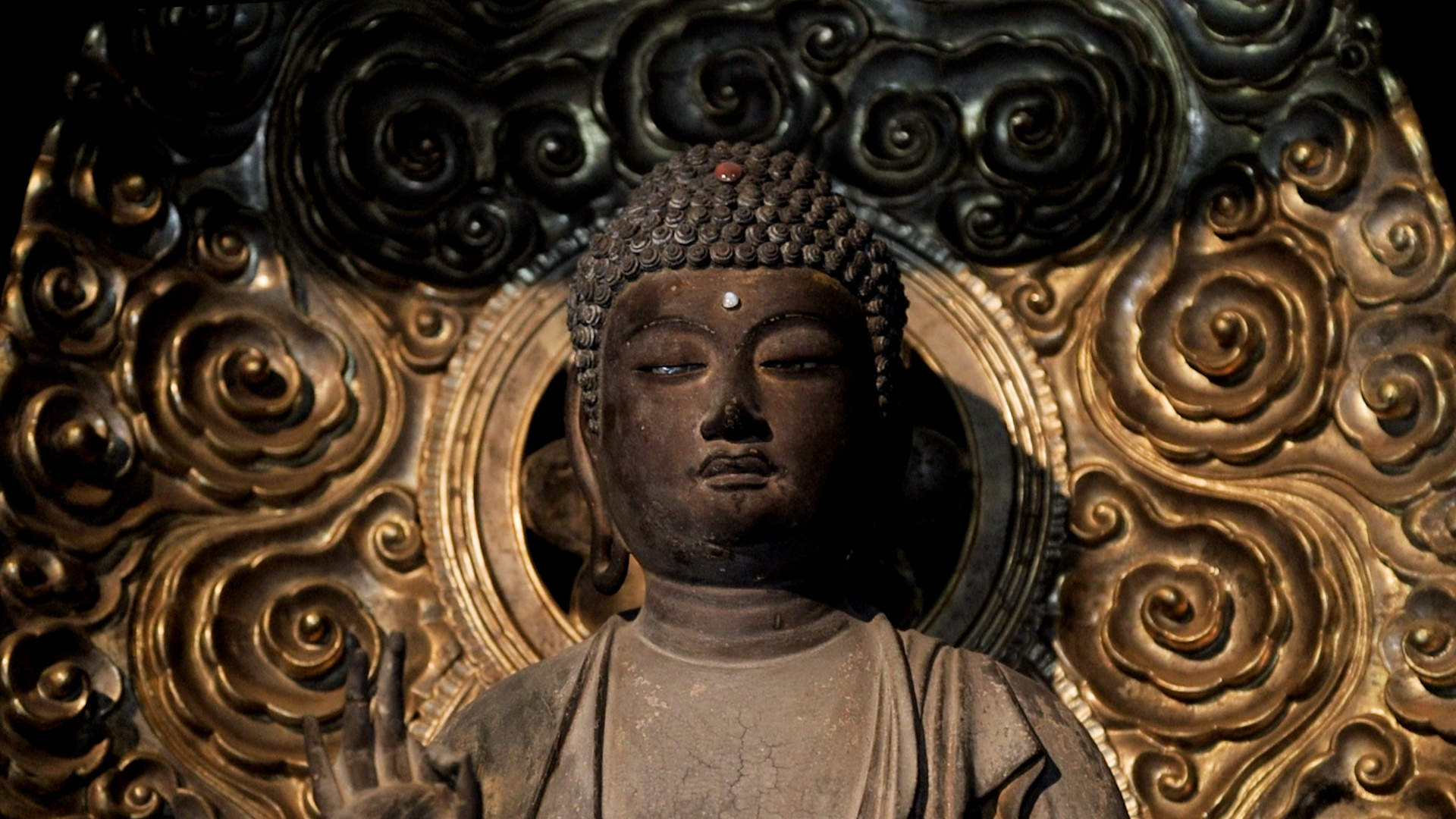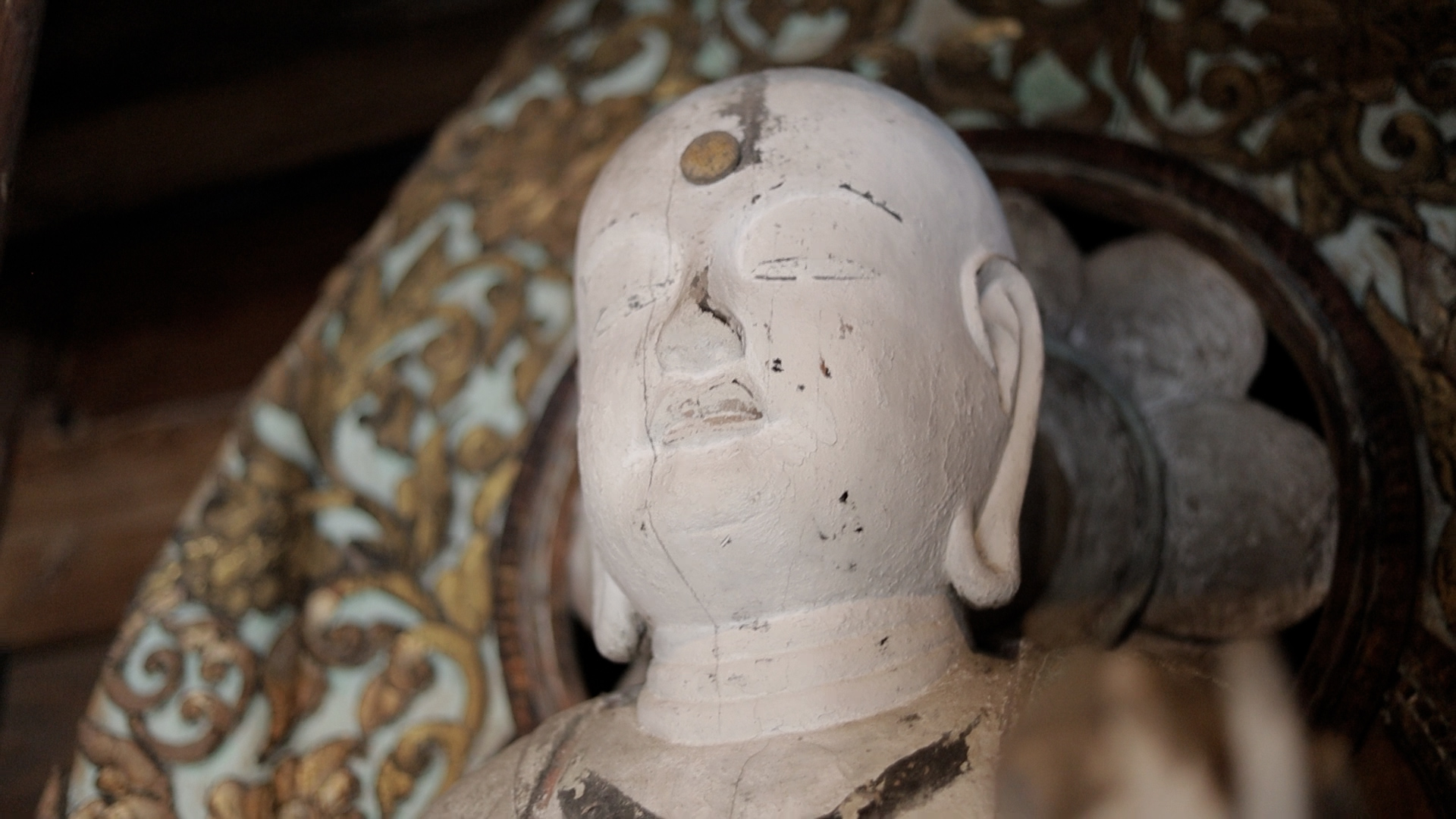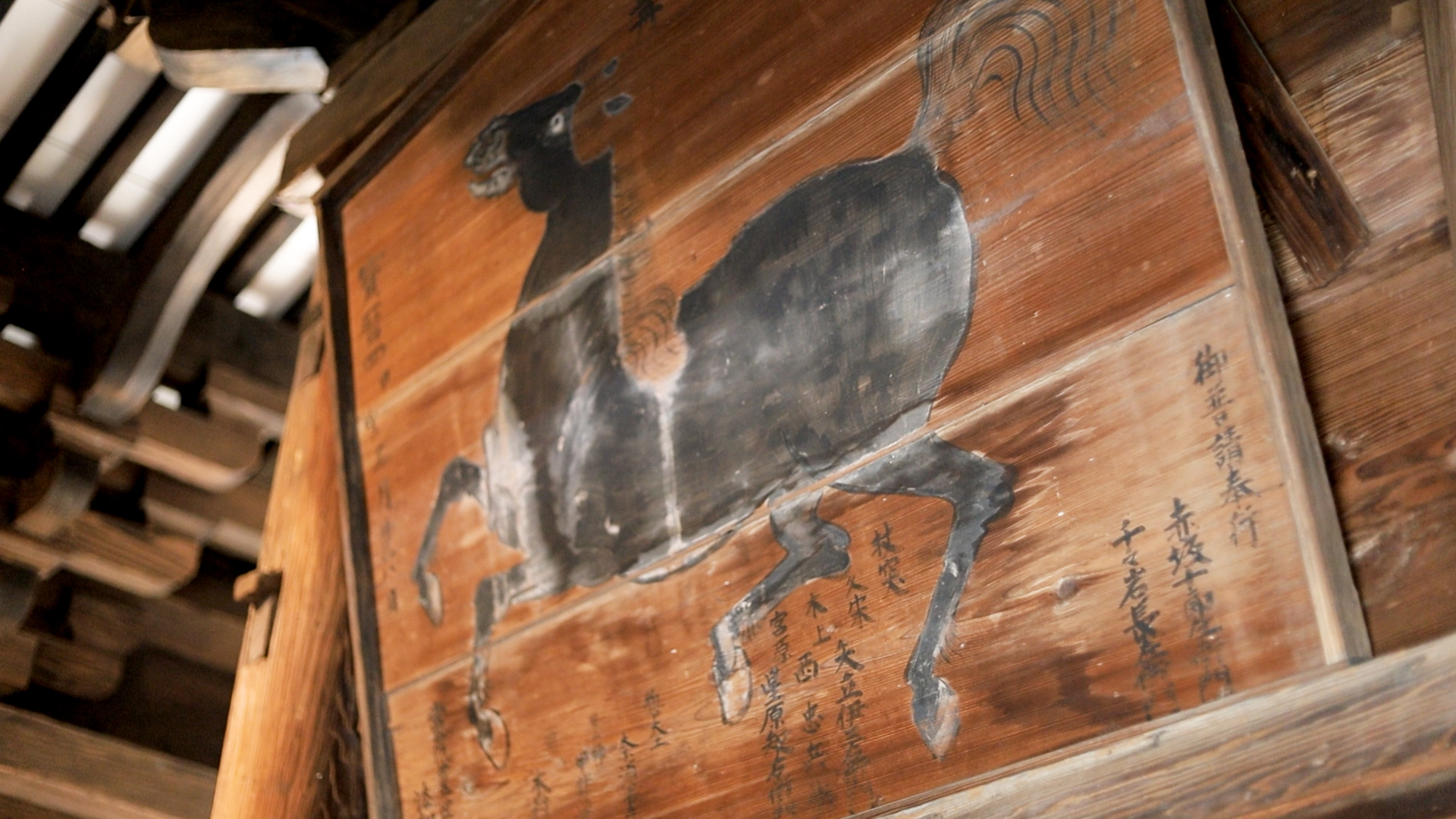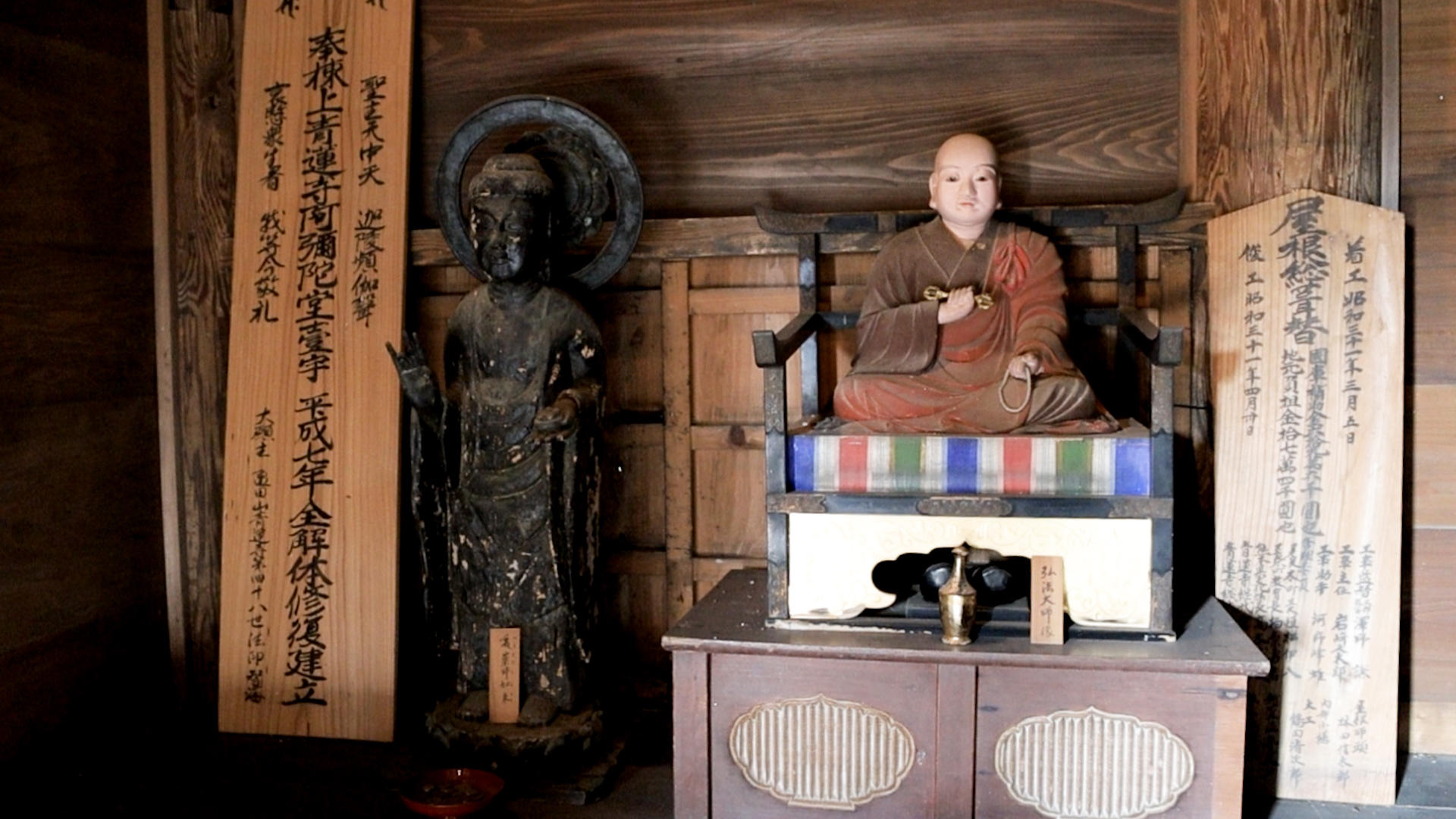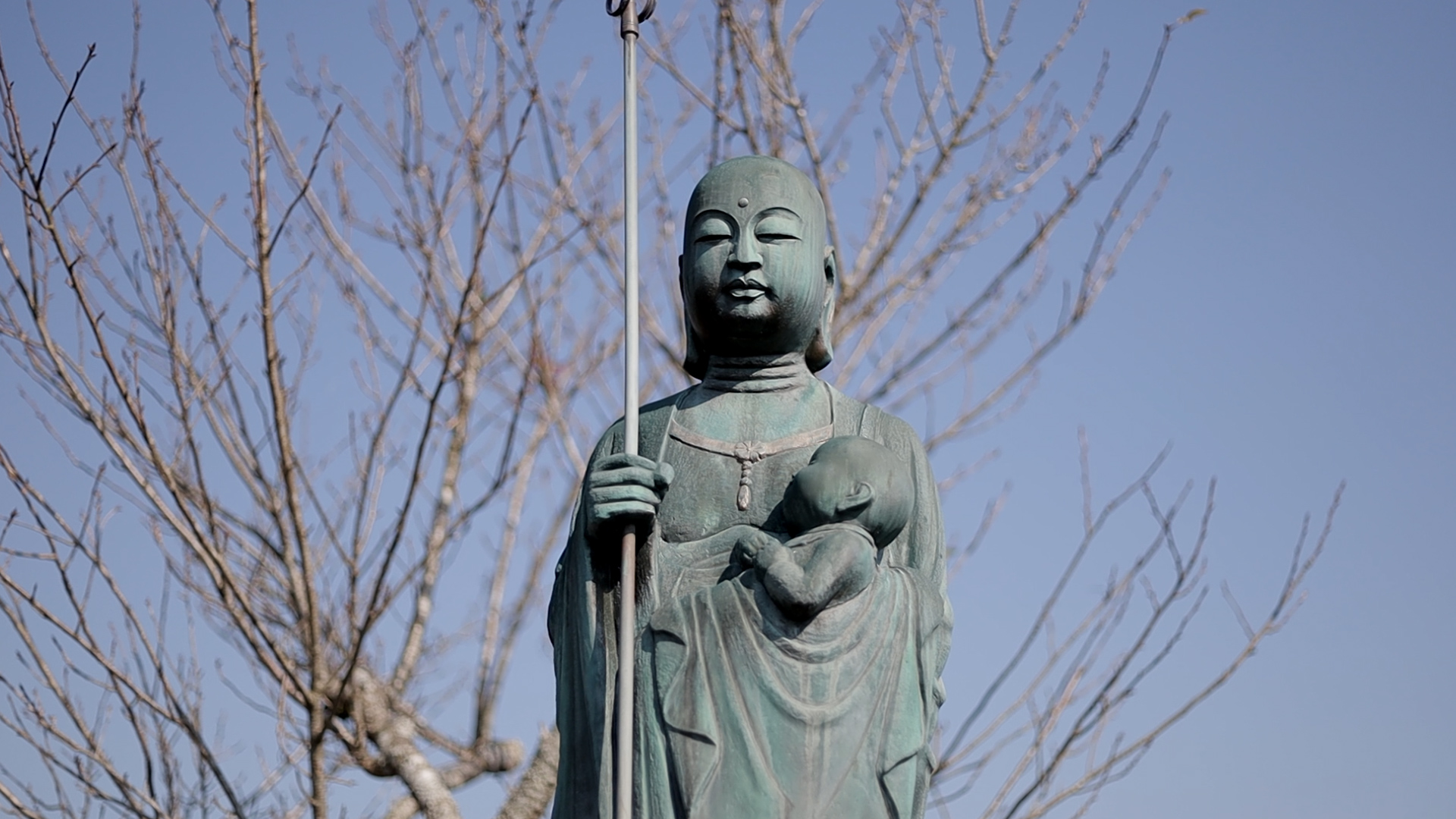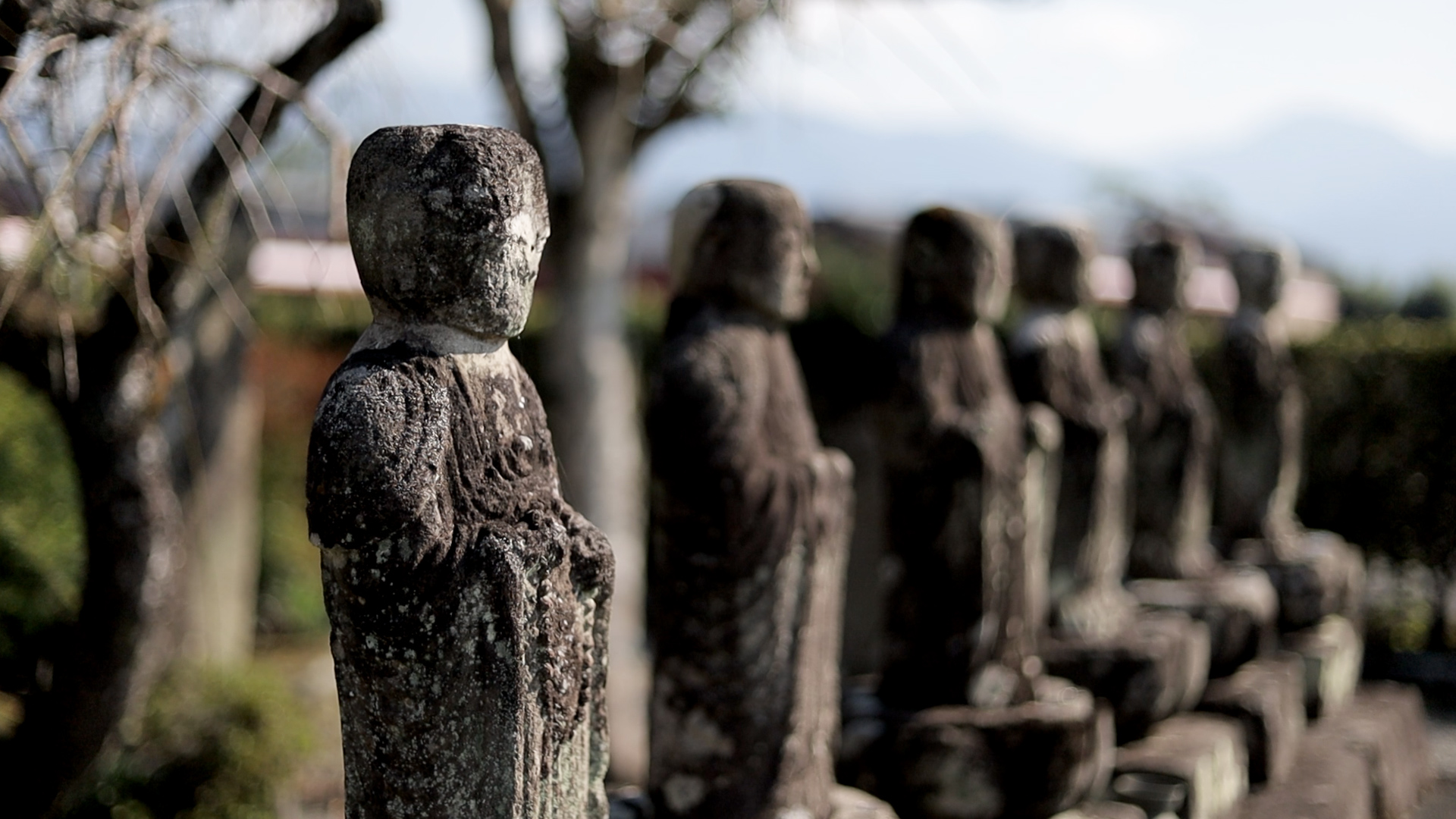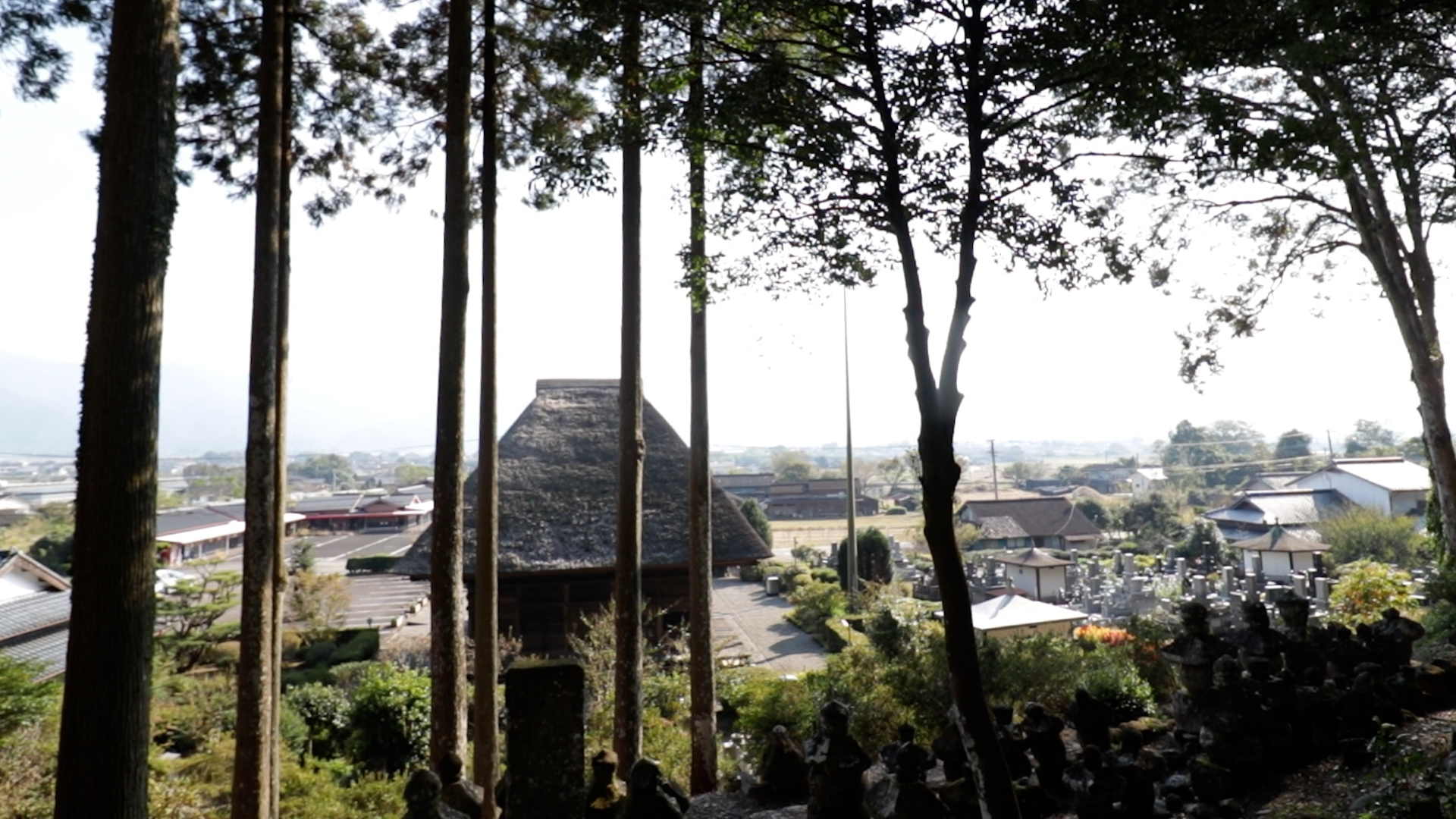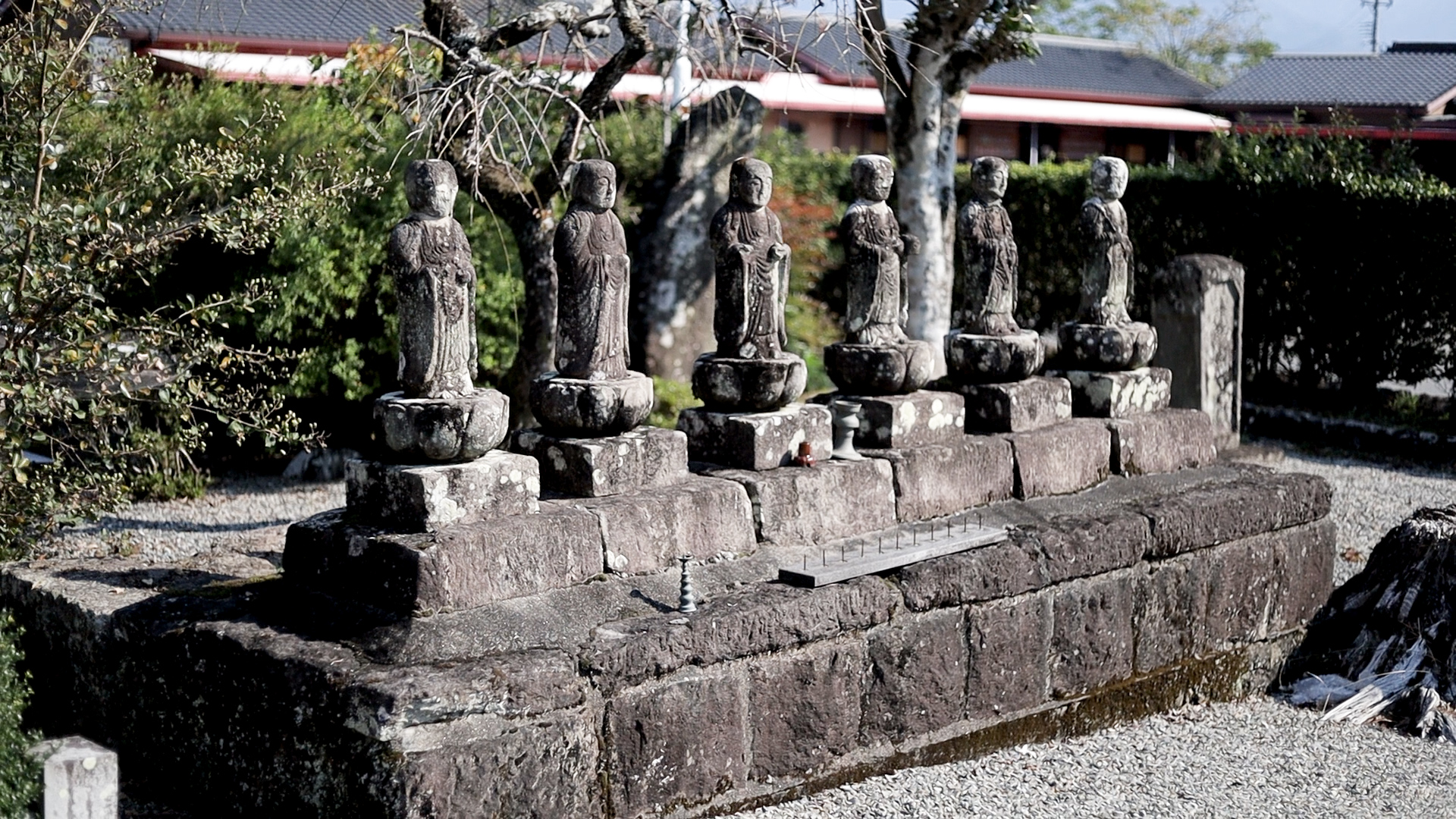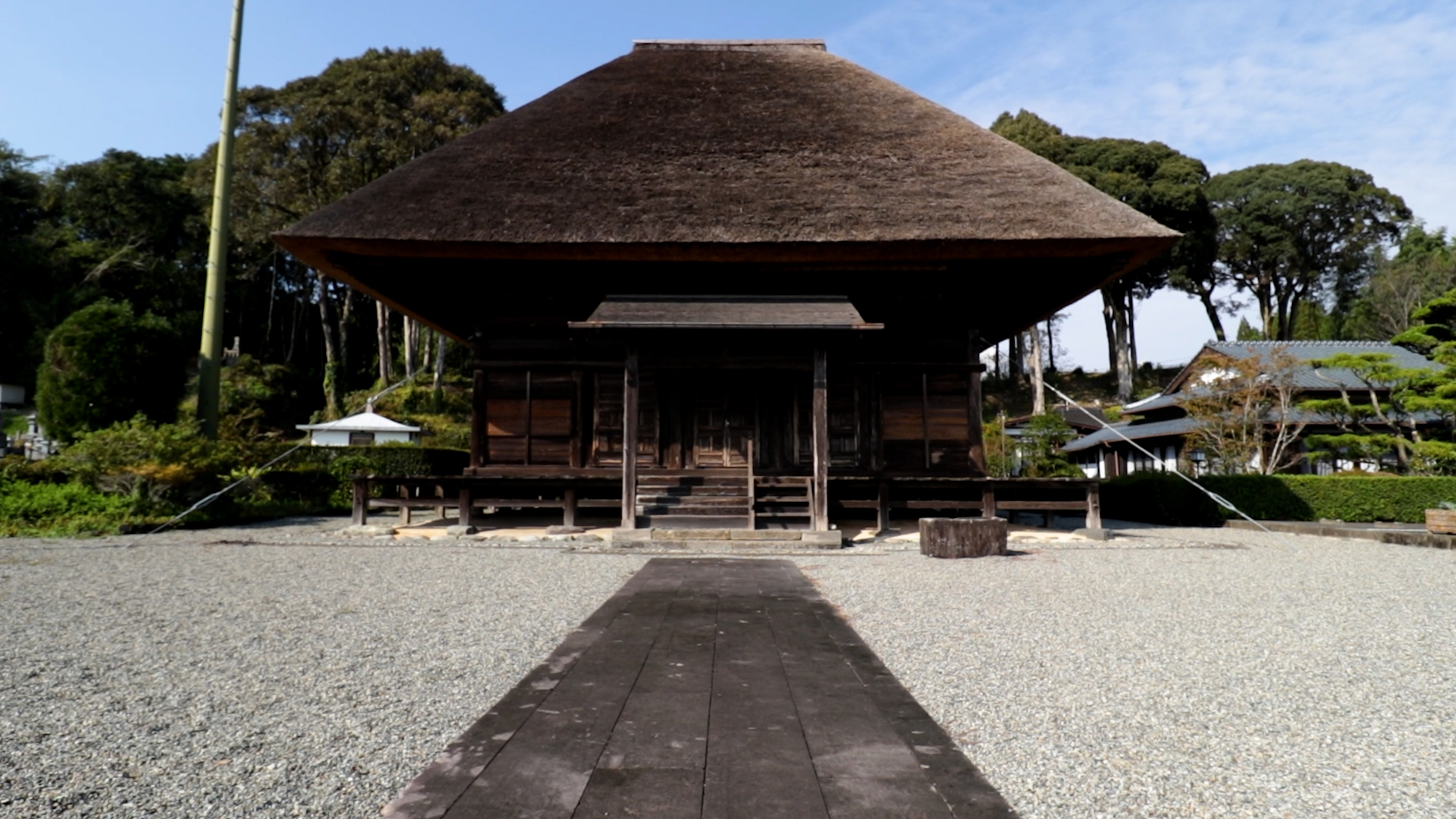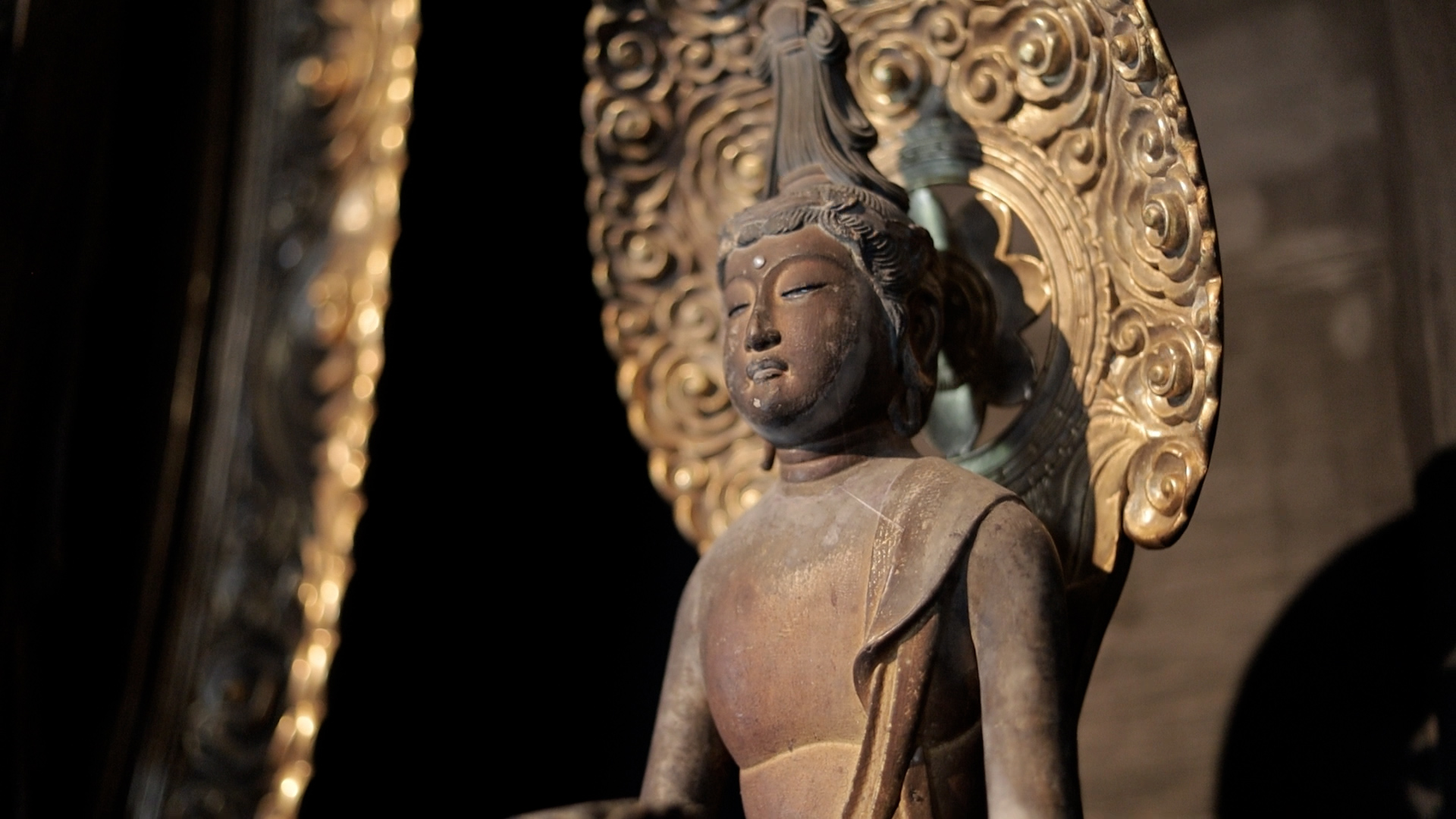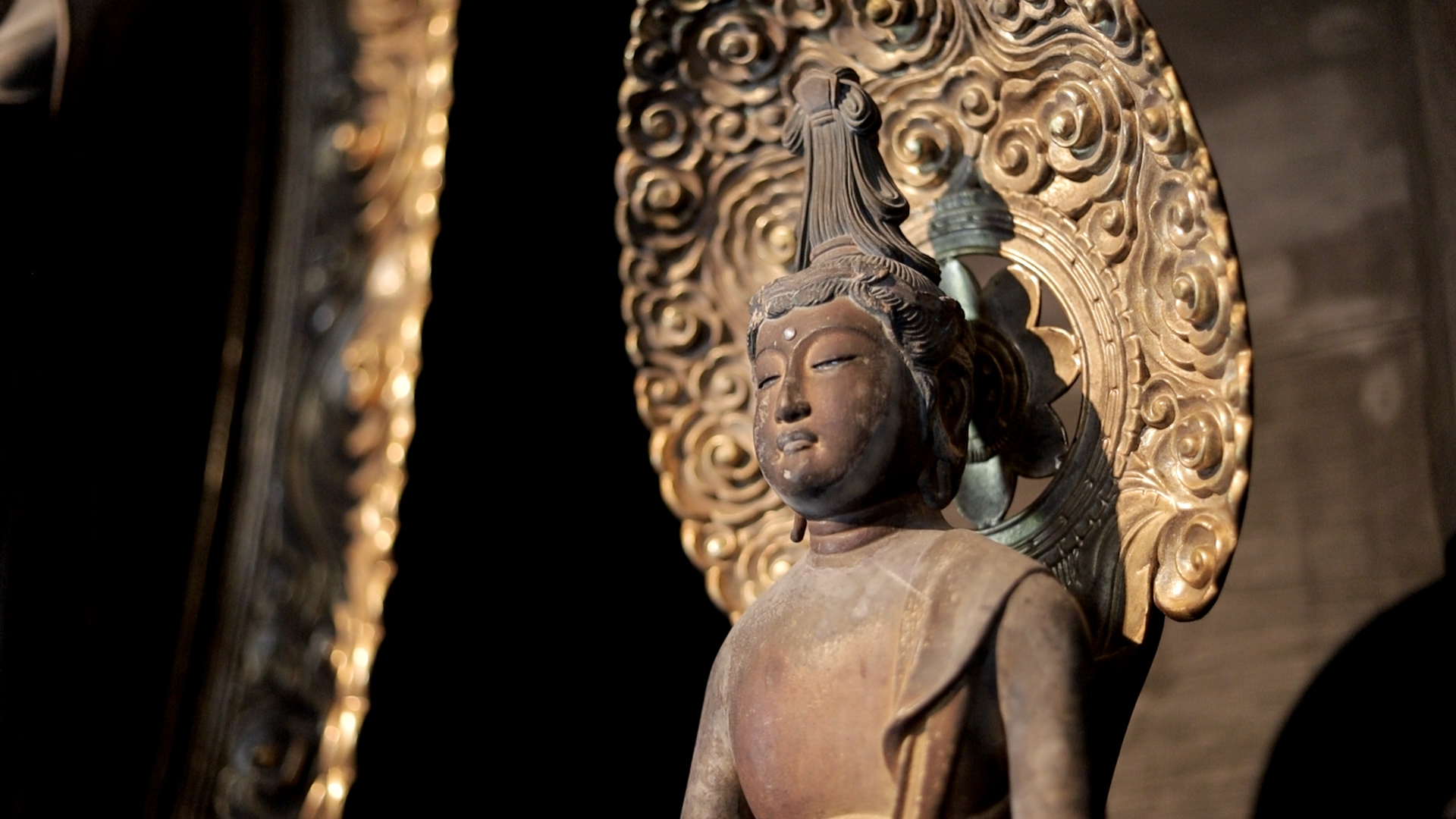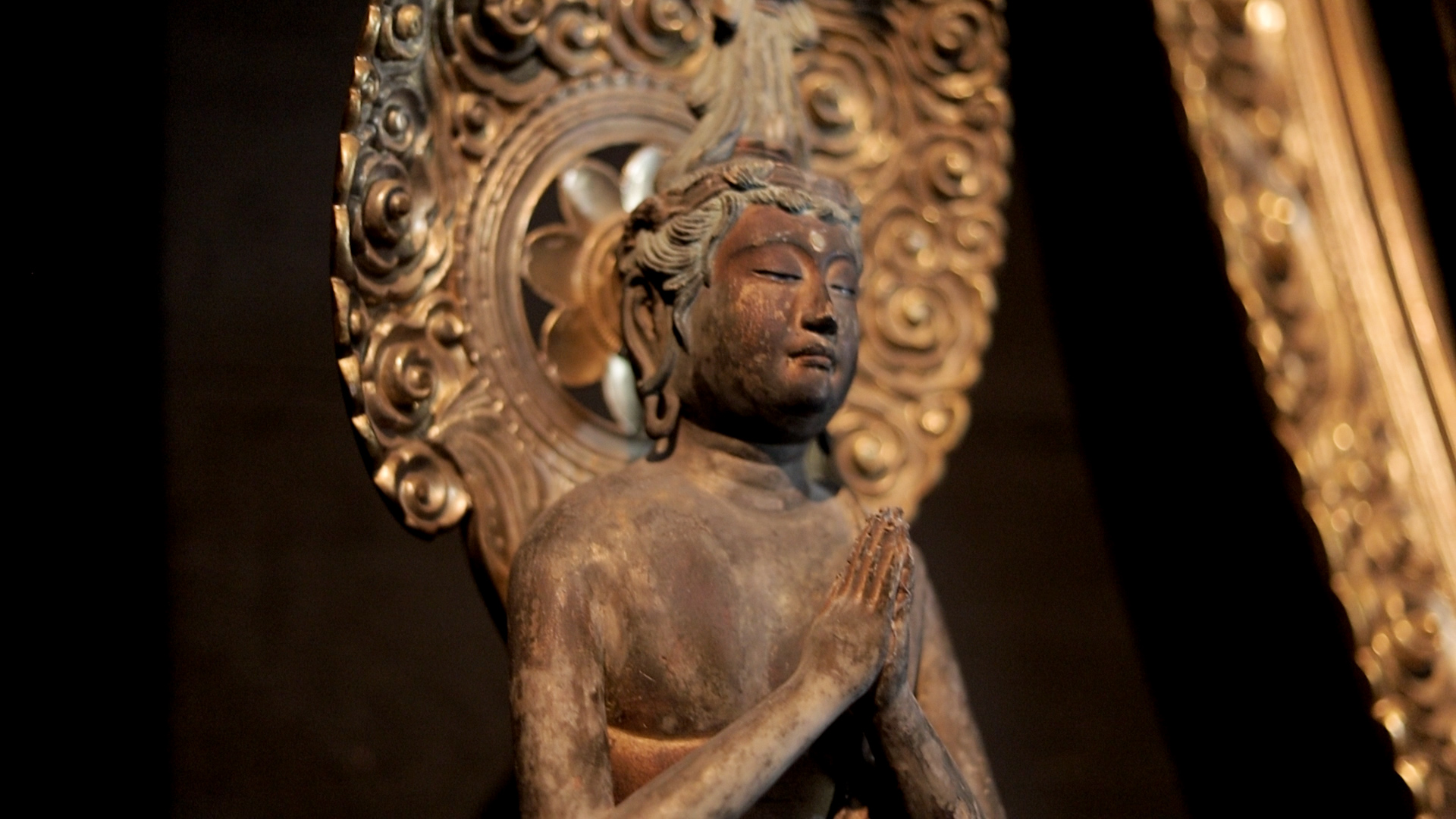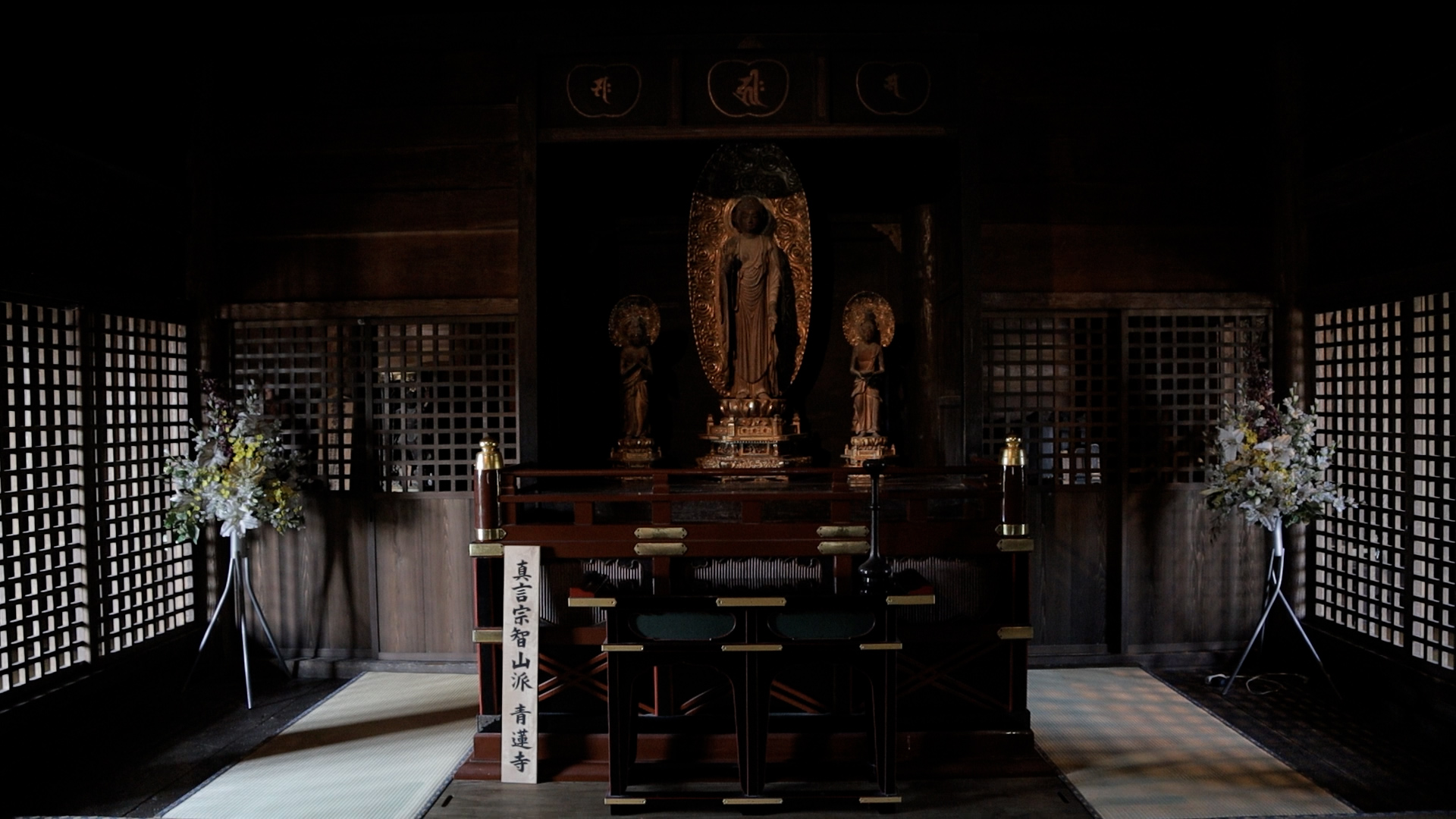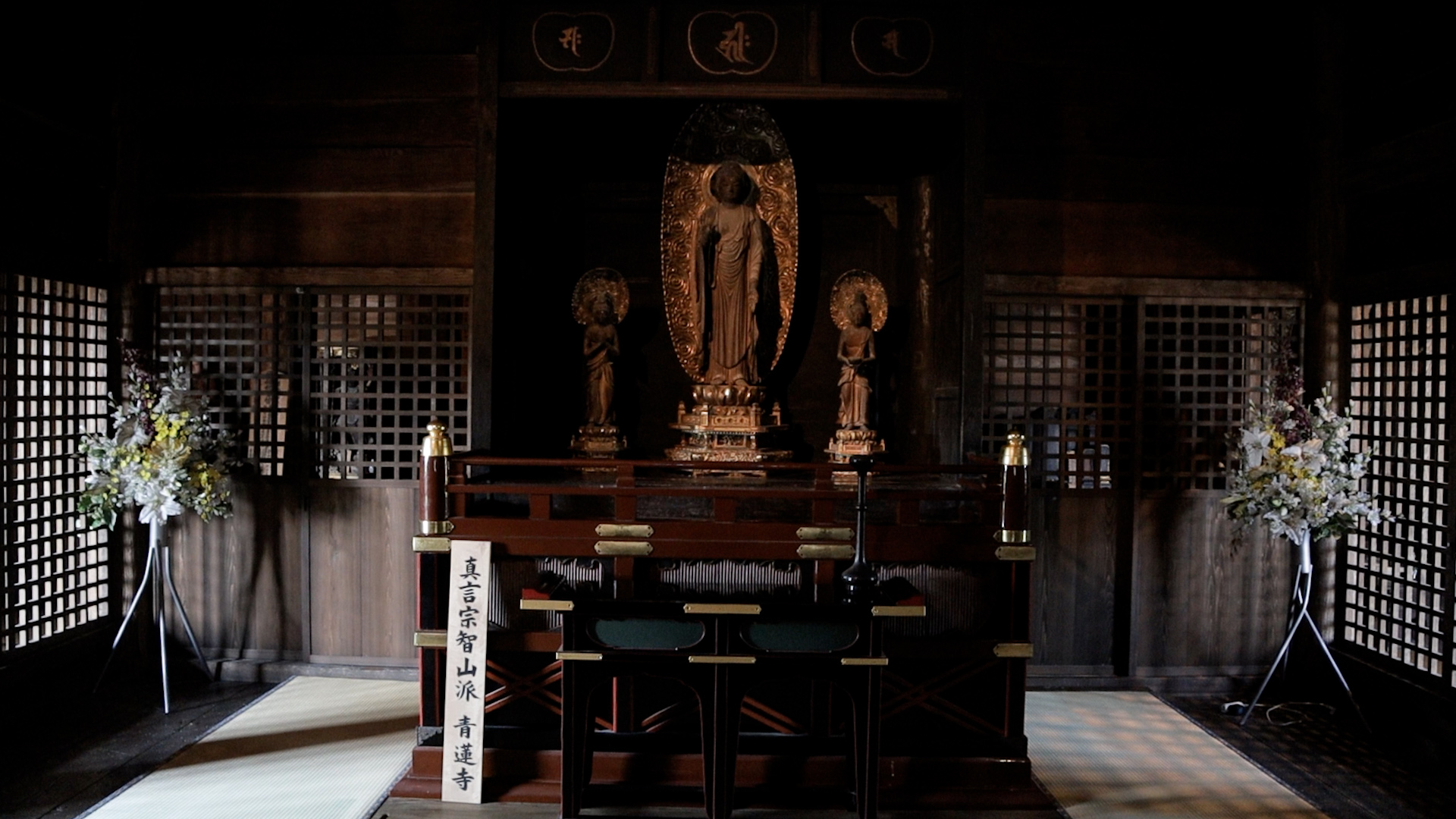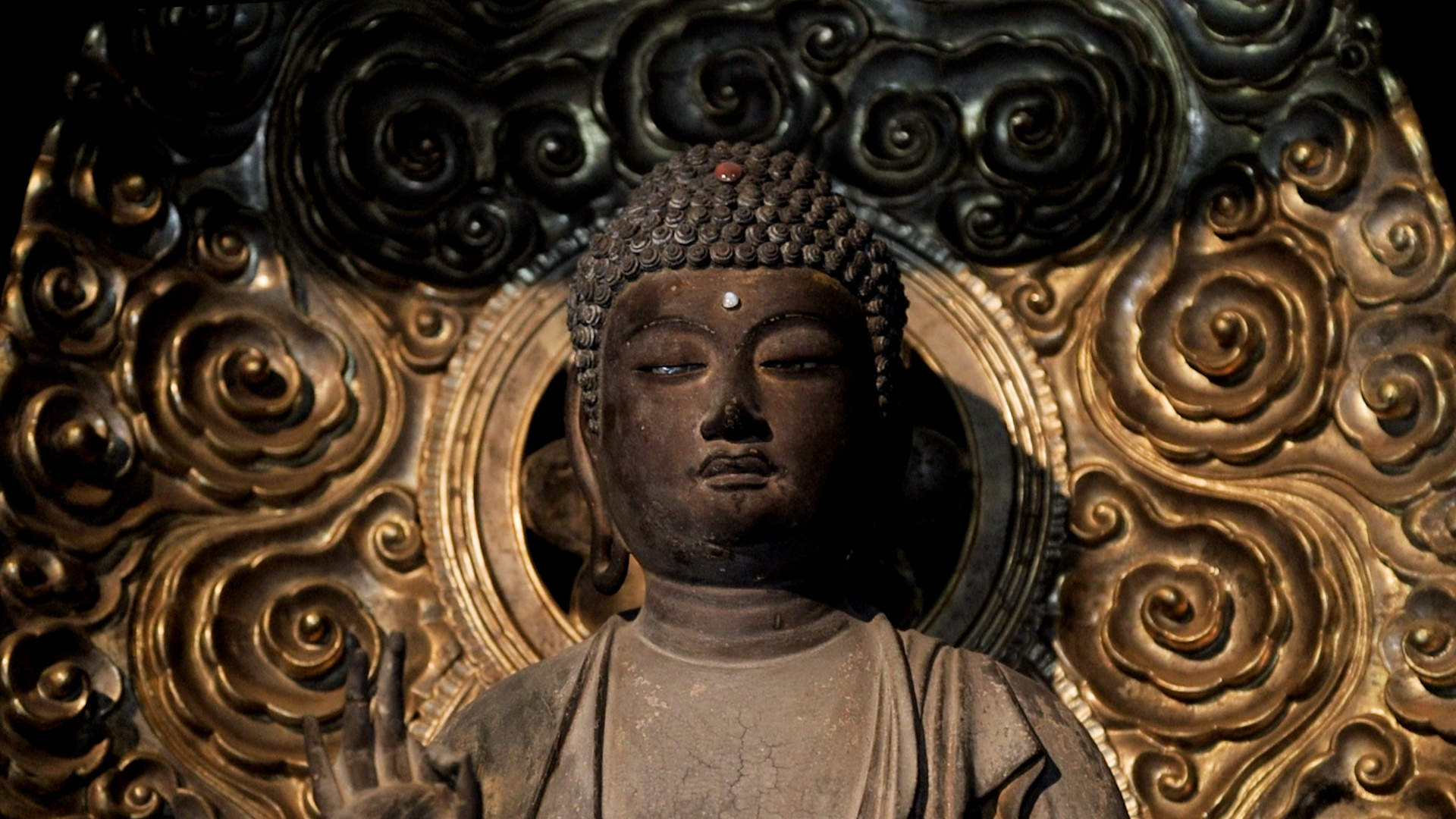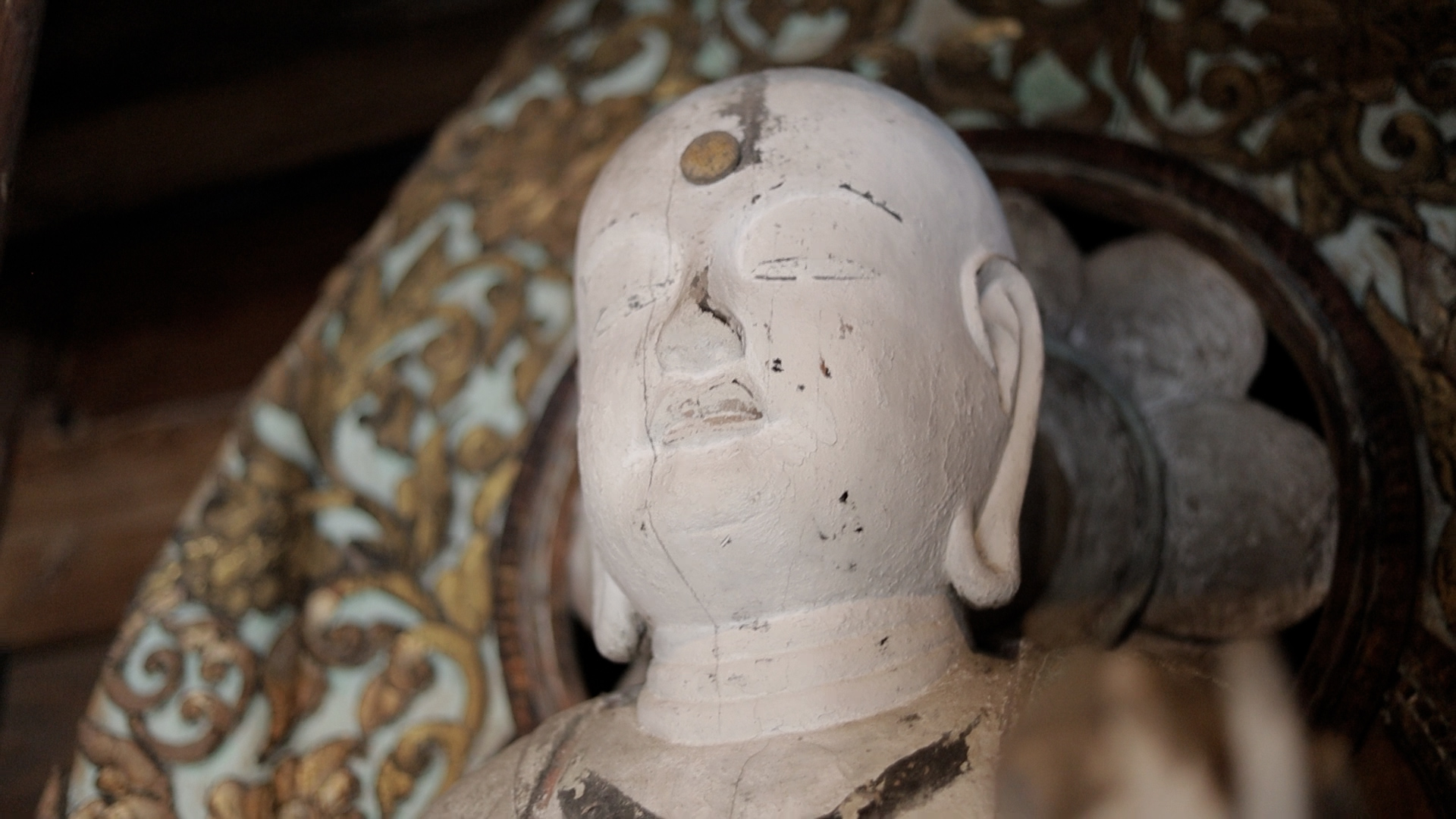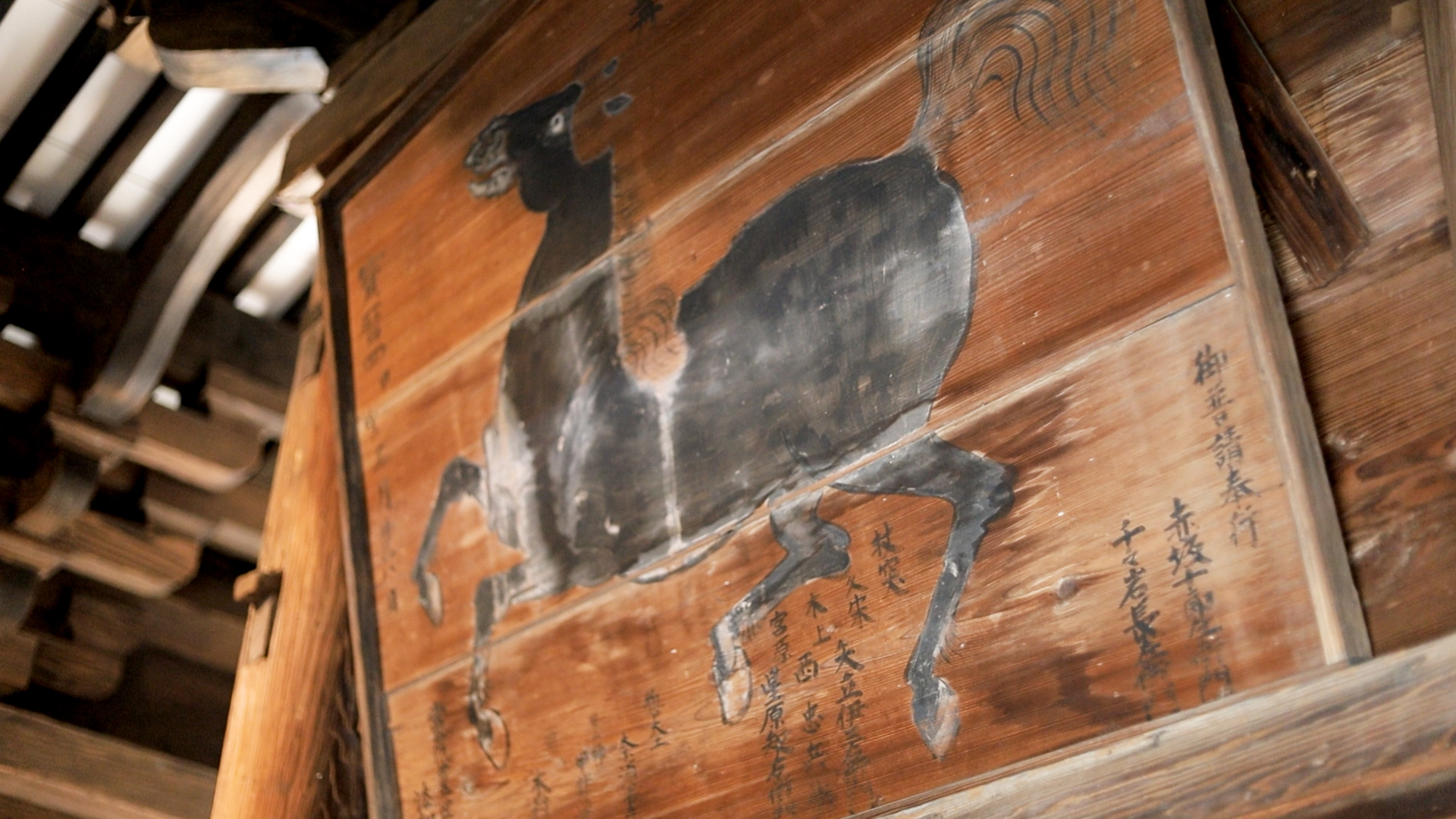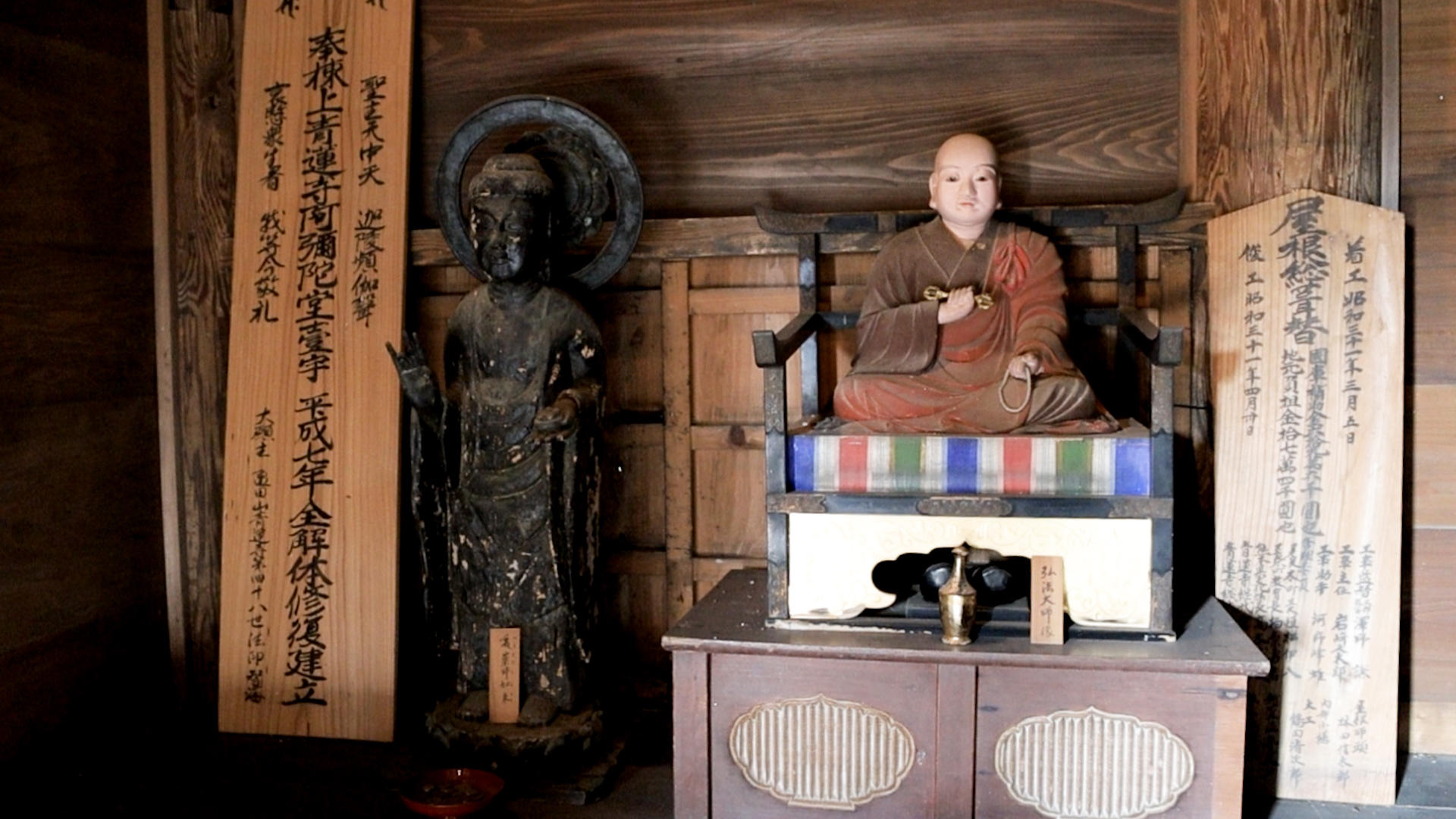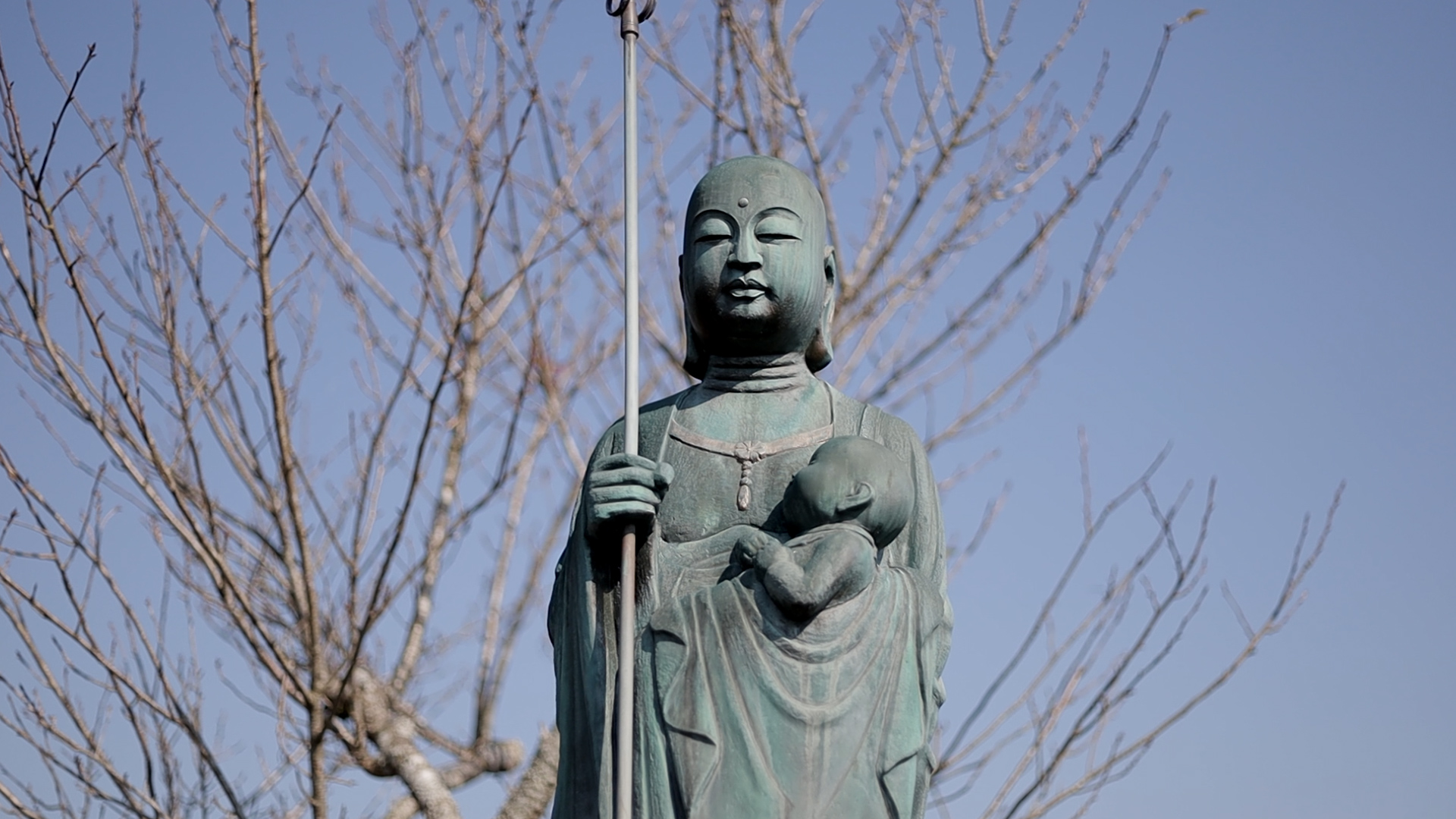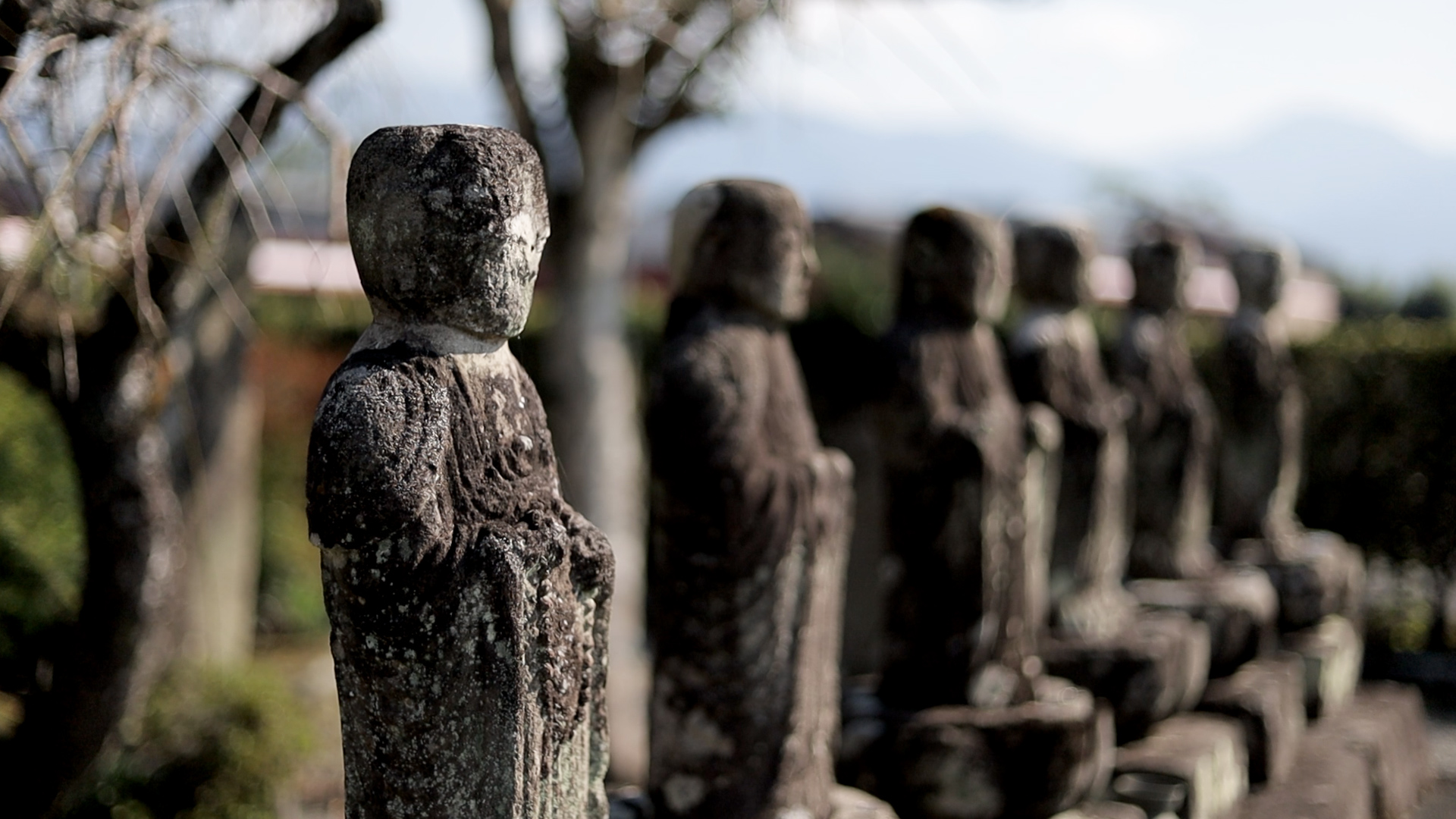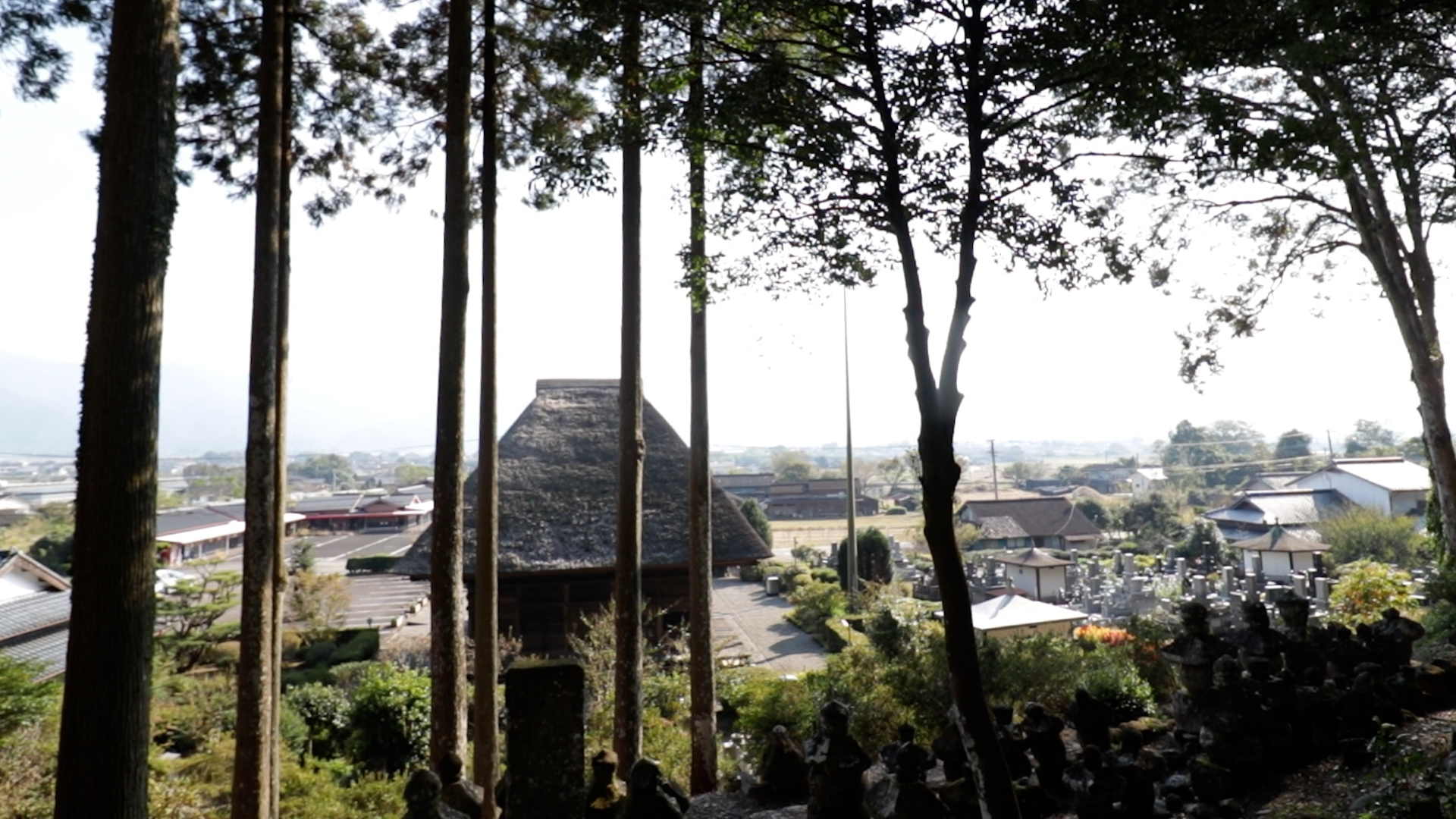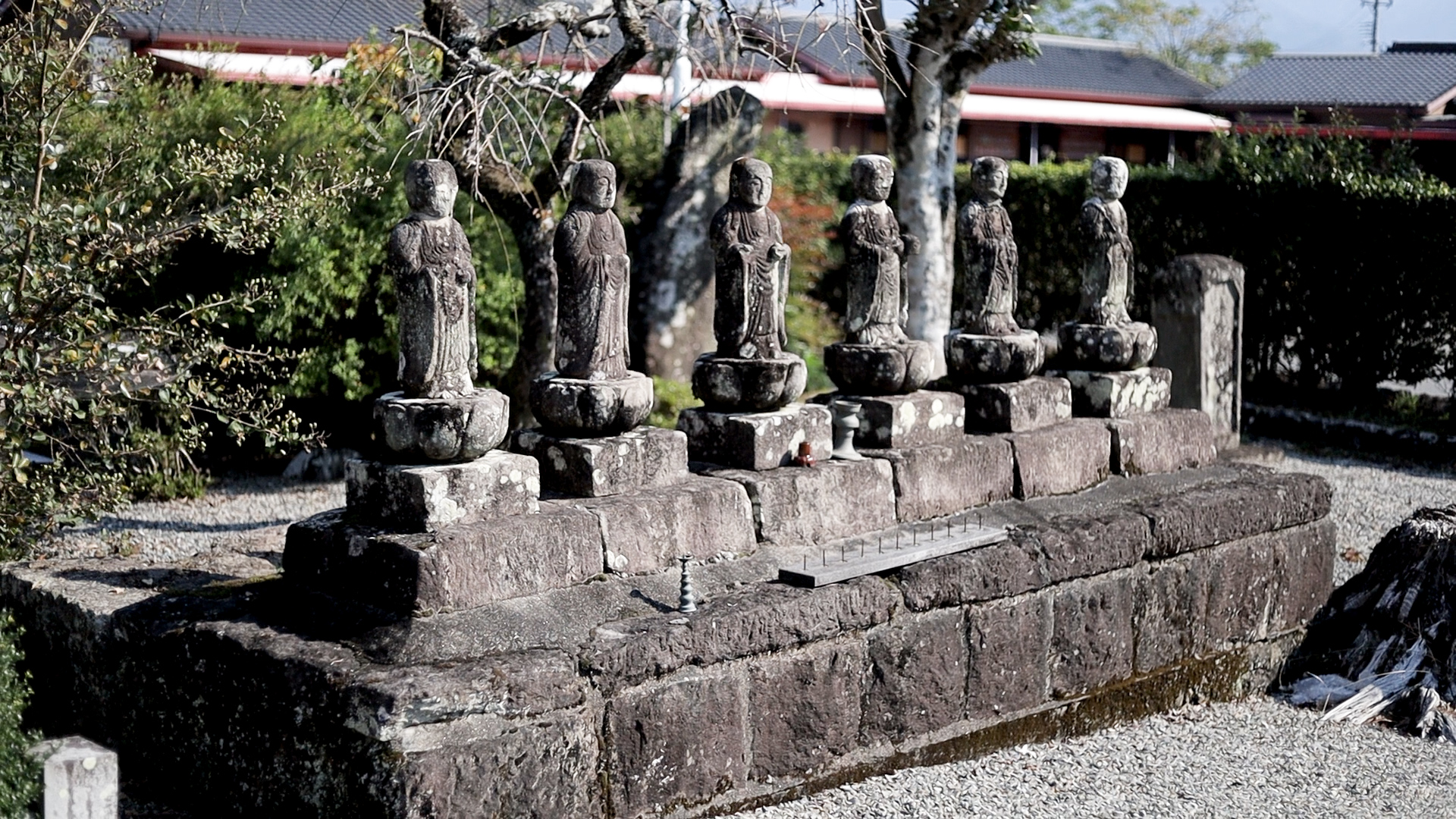 In 1295, Yorimune, the third head of the Taragi Sagara family, built Shorenji Temple's Amida Hall on the slopes of Mt. Kameda in Taragi to memorialize his great-grandfather Yorikage, the first head of the Kyushu Sagara family.
Amida Hall is said to have been built by artisans from Hida, and even to this day the name "Hida" is found in the surroundings.
In 1298, Shorenji Temple was established as the site of the Buddhist mortuary tablet for Yorikage's wife, the Buddhist nun Shoren.
Amida Hall, now a National Important Cultural Property, is said to have been rebuilt around 1443.
While the façade is rustic, the interior is built in an awe-inspiring and solemnly powerful manner.
With an area of 10 meters squared and a four-pillared thatched roof 13 meters high, this is the largest thatched-roof shrine in the prefecture.
It was renovated between 1994 and 1996.
The hall is divided into two areas; the inner space at the back contains statues of the Amida triad (standing statues of Amida Nyorai, Kannon Boddhisatva, and Seishi (Mahasthamaprapta) Boddhisatva), which have also been designated National Important Cultural Properties.
The statues were created in 1295 by Genjo, a Buddhist priest from Kyoto, the same year that Amida Hall was built.
They have friendly, human facial expressions, with kind eyes that appear to be looking lovingly at visitors.
The main Amida Nyorai statue is roughly 98 centimeters tall.
The two statues flanking it are roughly 63 centimeters tall.
All three are made with wooden joined-blocks and have glass eyes.
These statues are of great historical and artistic merit.
There are other statues as well, including a wooden Jizo Bodhisattva statue (155 cm tall) built in 1288 in the back right corner of the exterior space.
This apparently belonged to Shofukuji Temple in the town of Asagiri until the Meiji era (1868~1912), but was enshrined at Shorenji Temple when Shofukuji was abolished.
On the slope behind Amida Hall are 78 gorinto (five-layered tombstones) and 22 stone monuments, as well as a memorial tower for Sagara Yorikage and the Sagara Clan, and the tombstone of the temple's chief priest.
Together with the Sagara Family Cemetery, these demonstrate the long history of the Sagara Clan.
Cultural Property Overview
3992, Kurohiji, Kuma Gun Taragi Machi, Kumamoto Ken, 868-0502, Japan

Discover Japanese Heritage Sites
in Hitoyoshi Kuma
Here, we present 20 cultural assets you can experience for yourself in Hitoyoshi Kuma.
Enjoy all the sights Hitoyoshi Kuma has to offer, including unique architectural and decorative techniques handed down over generations.