Hitoyoshi Castle Ruins
National Historic Site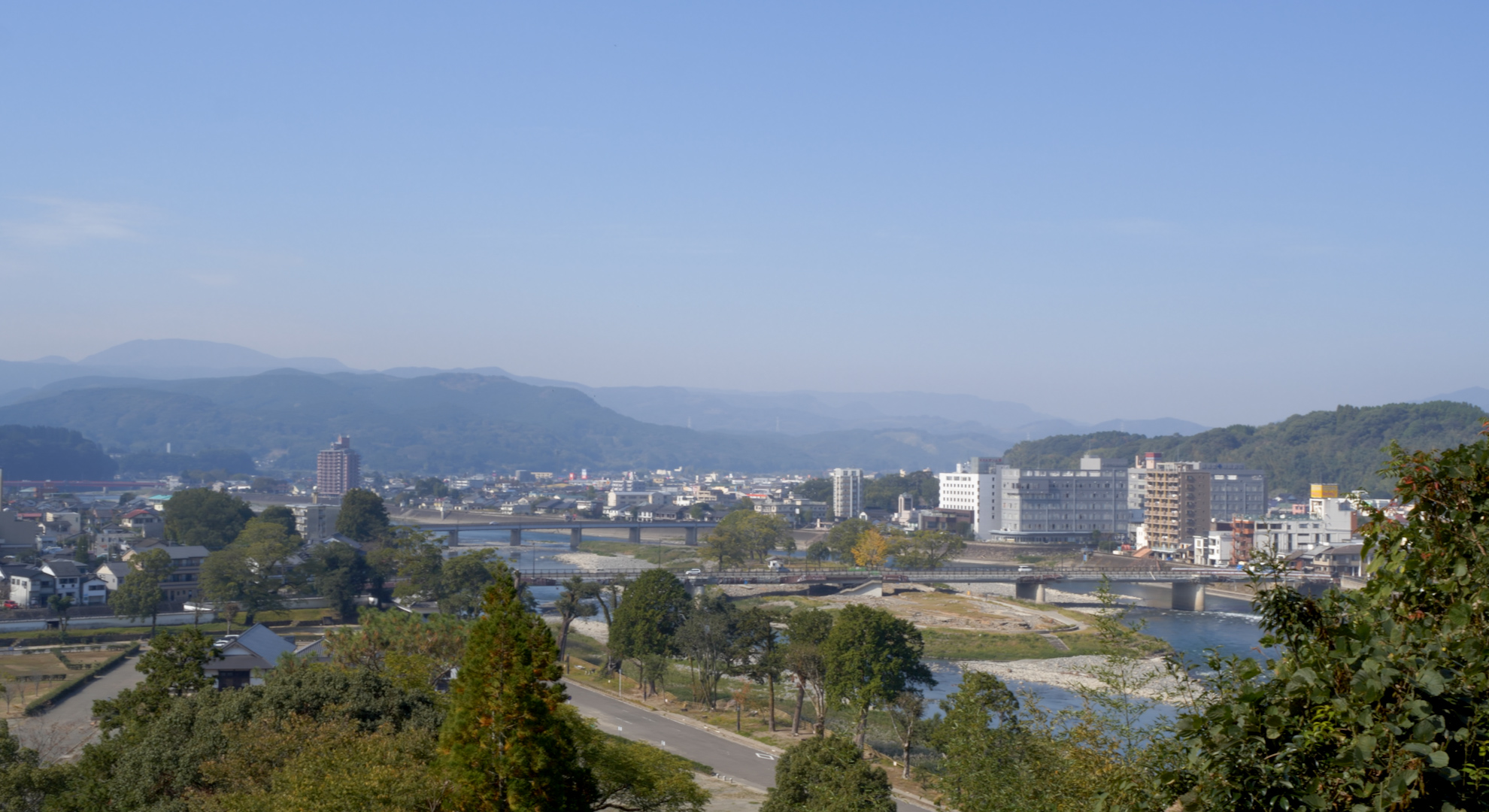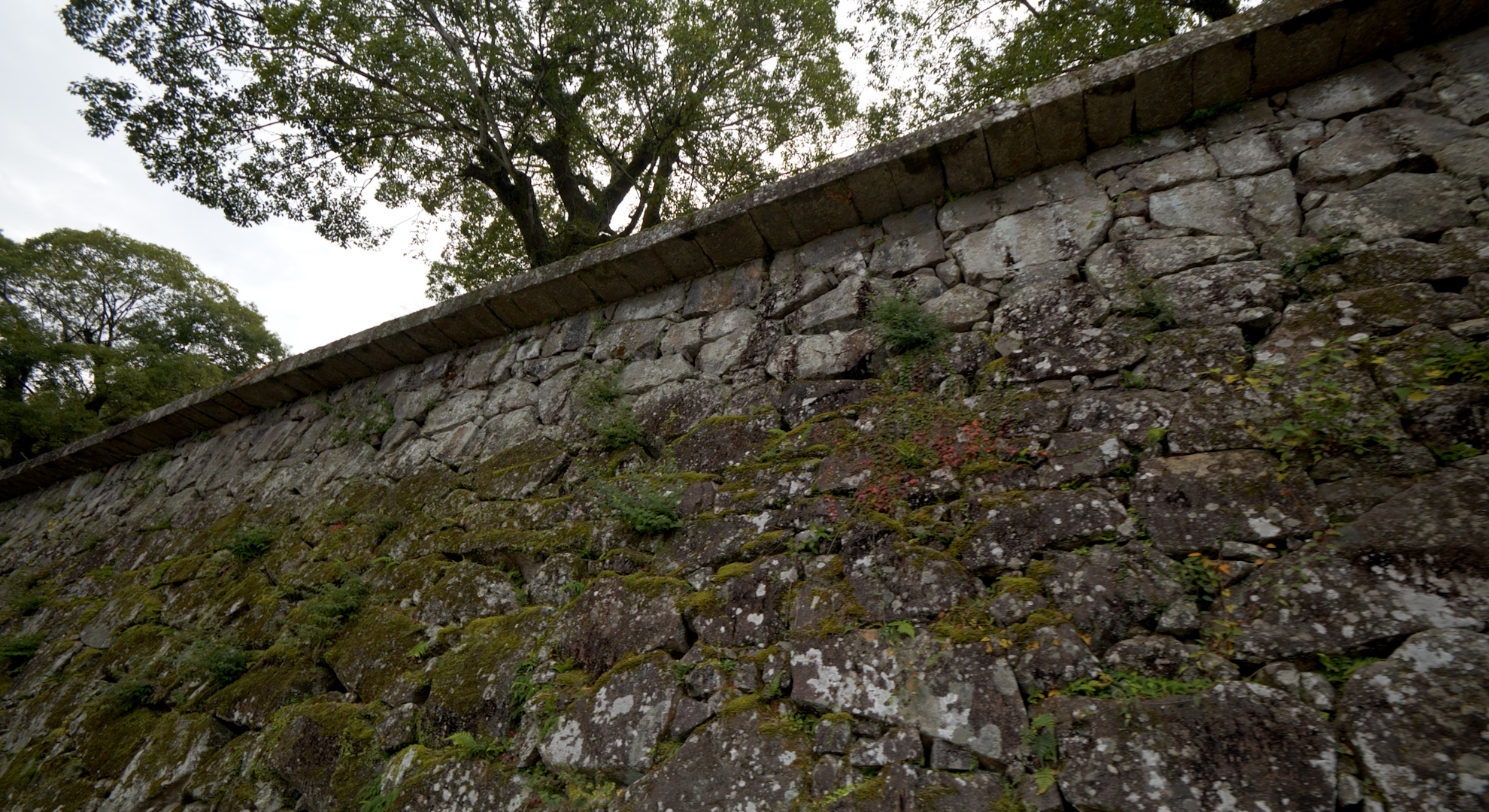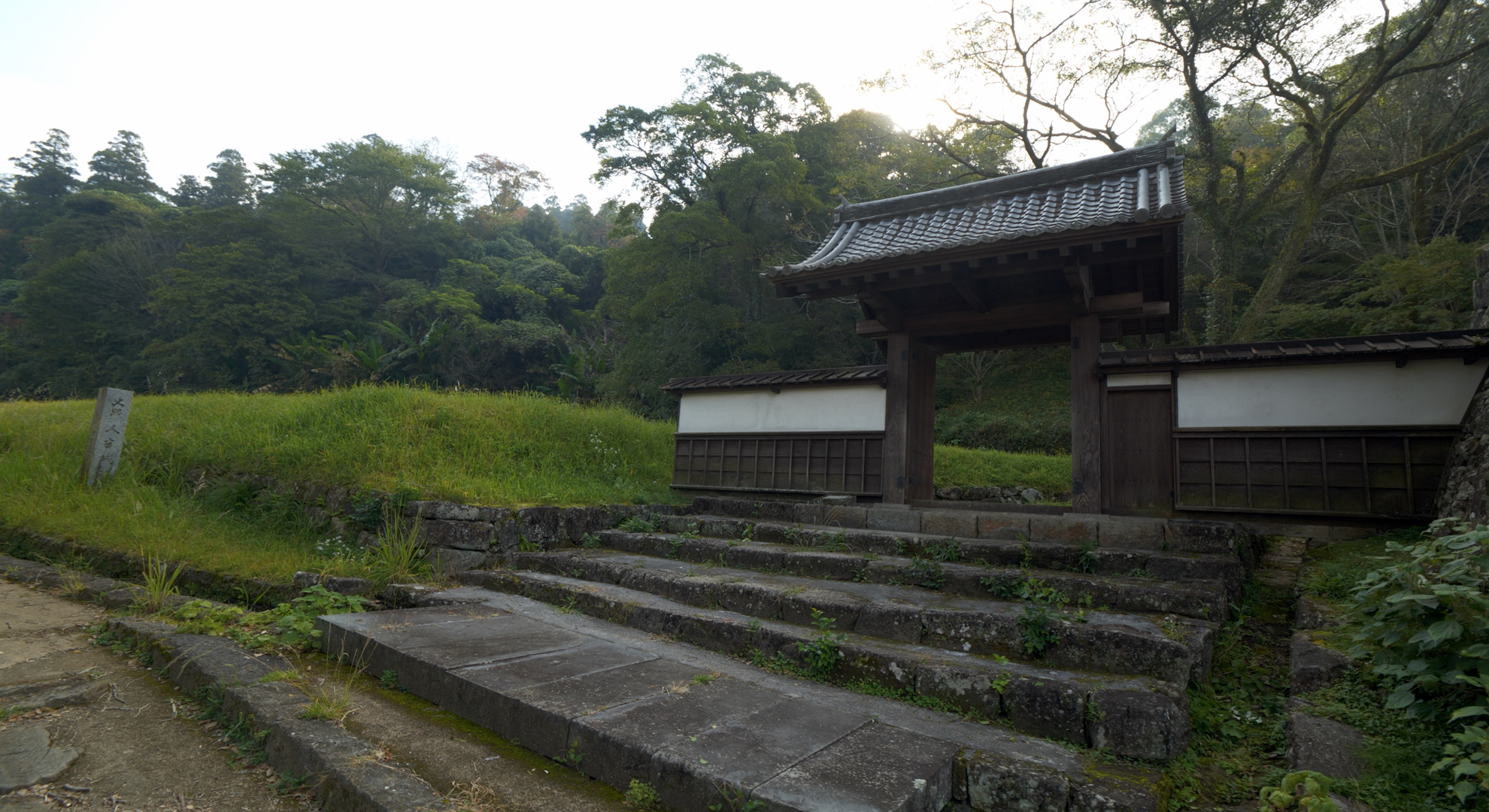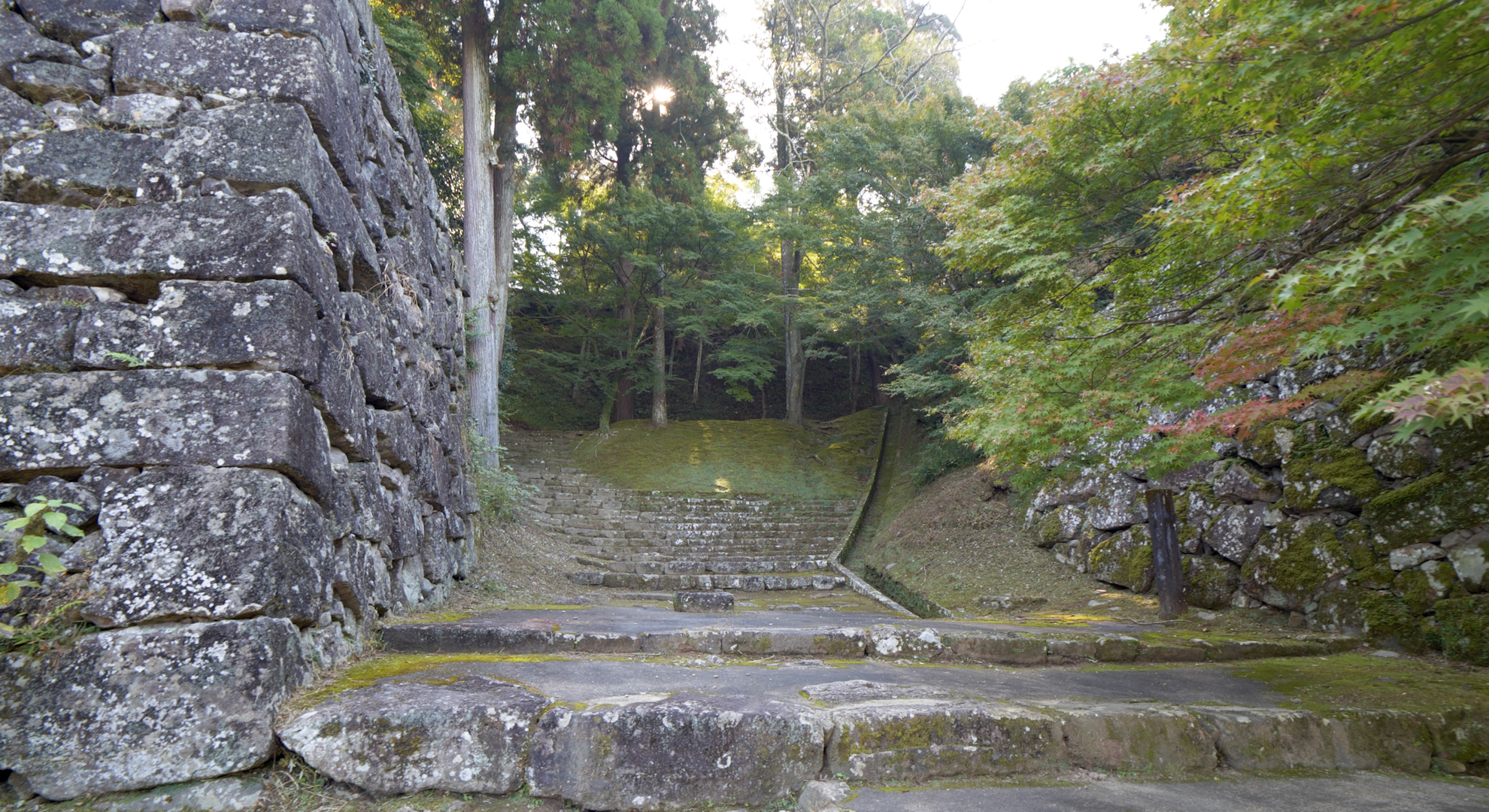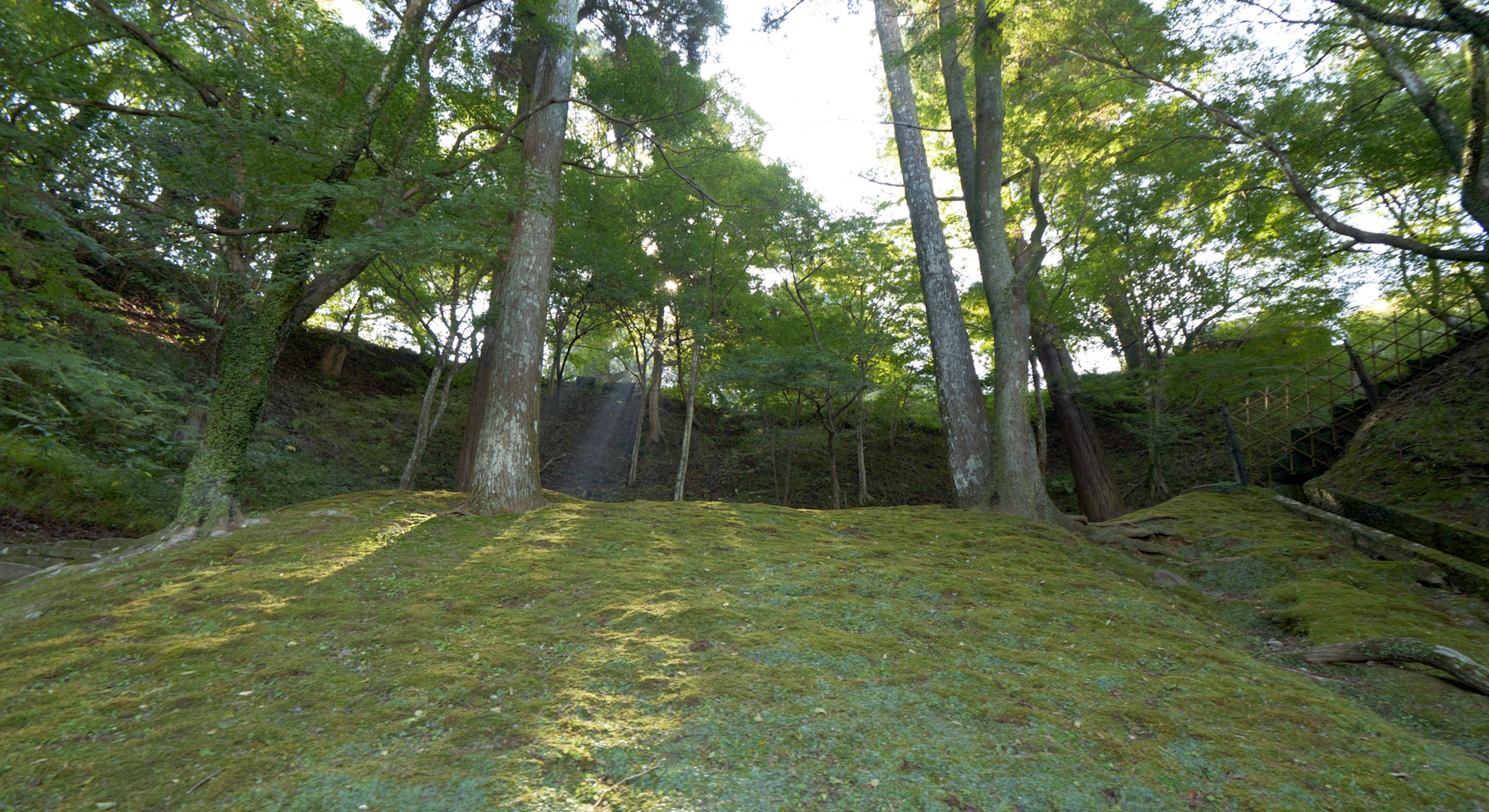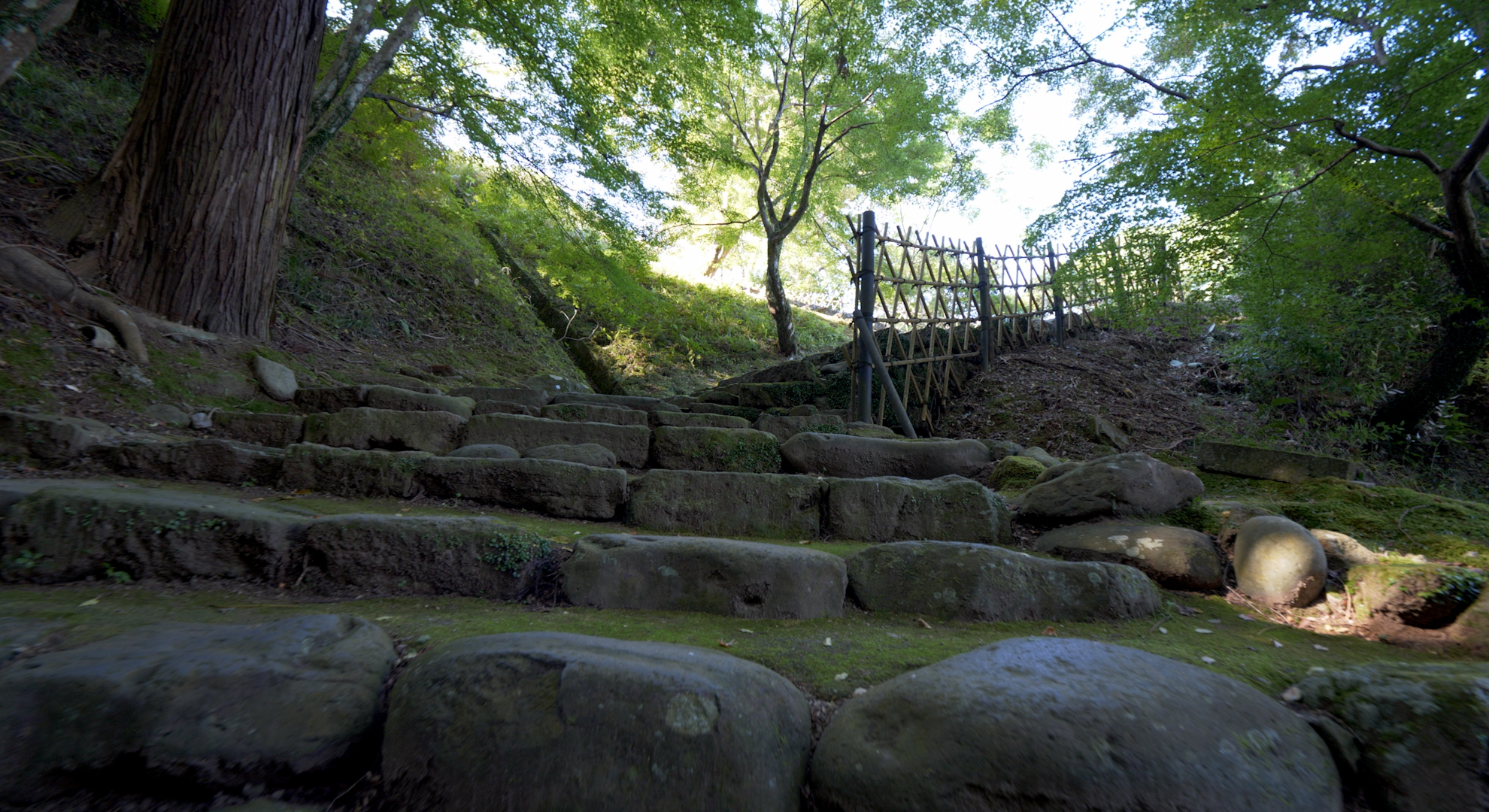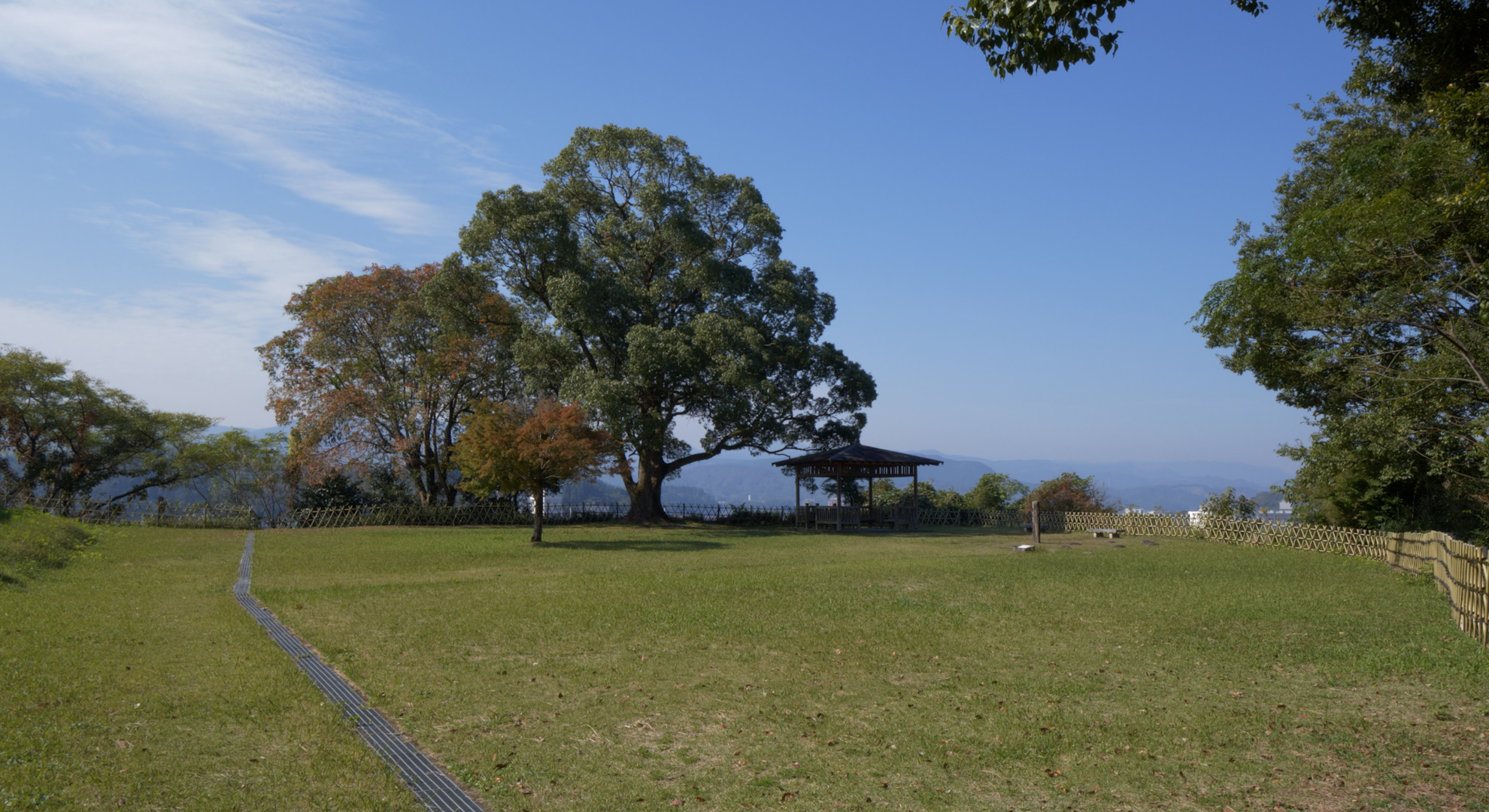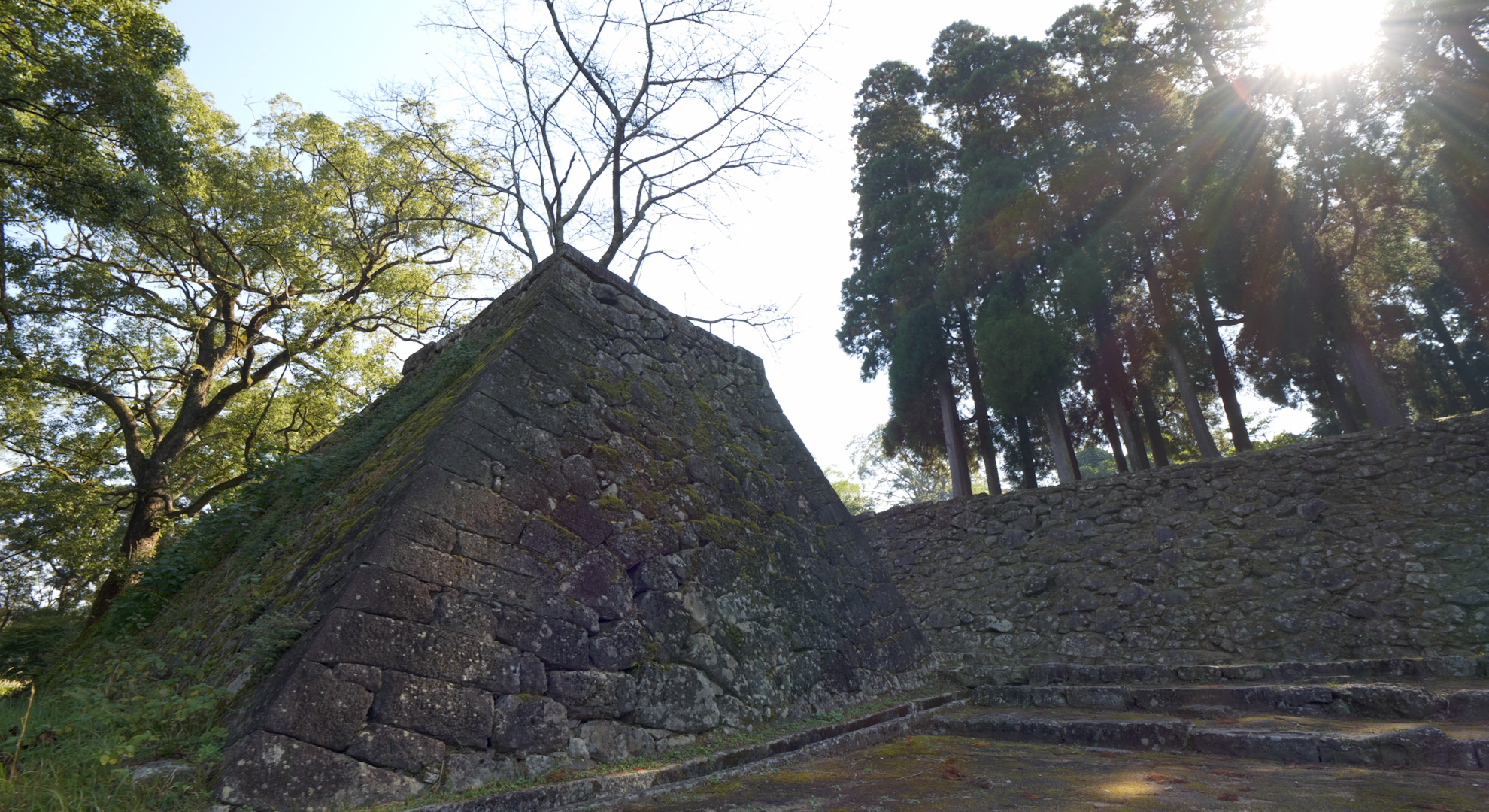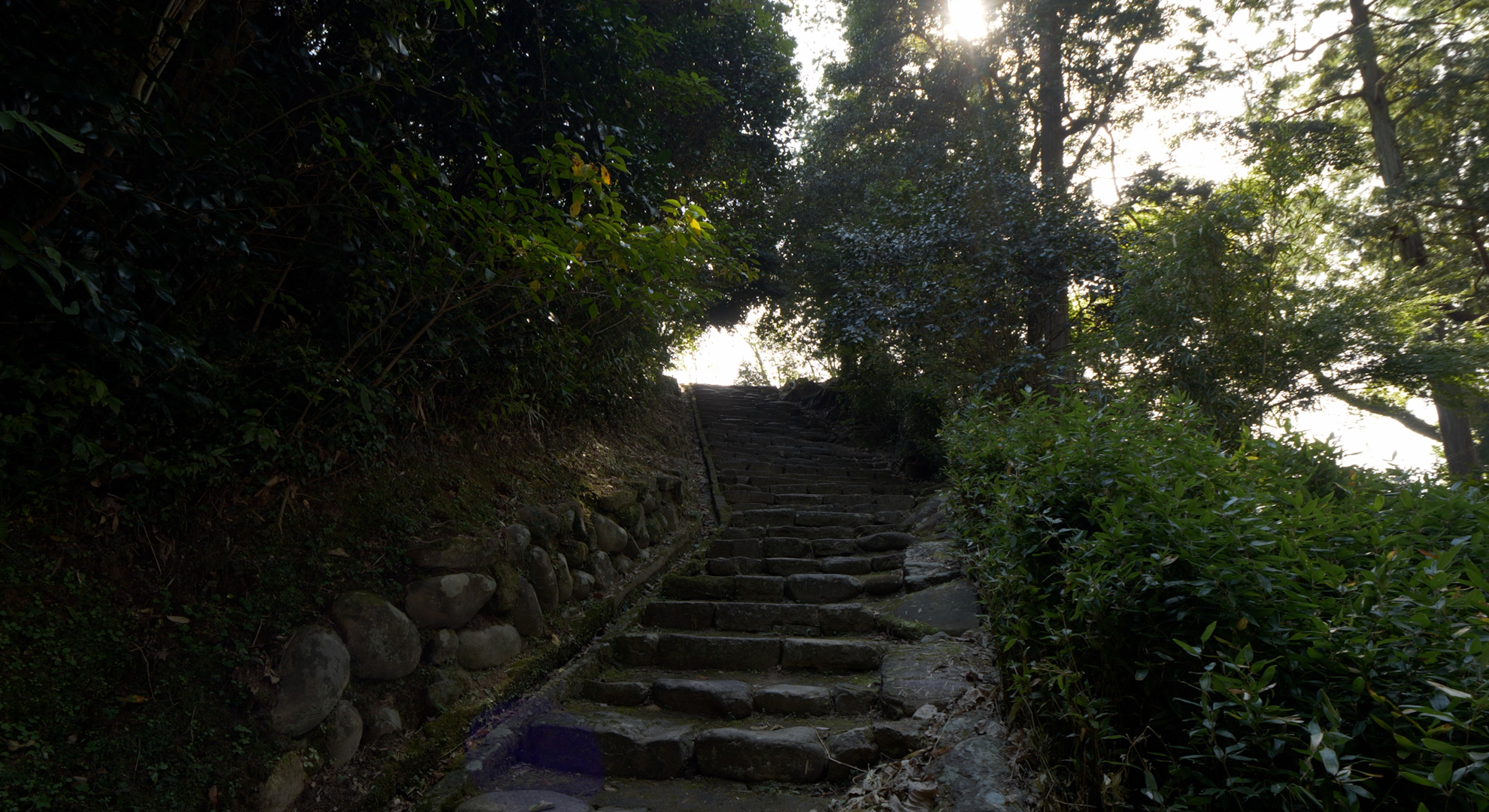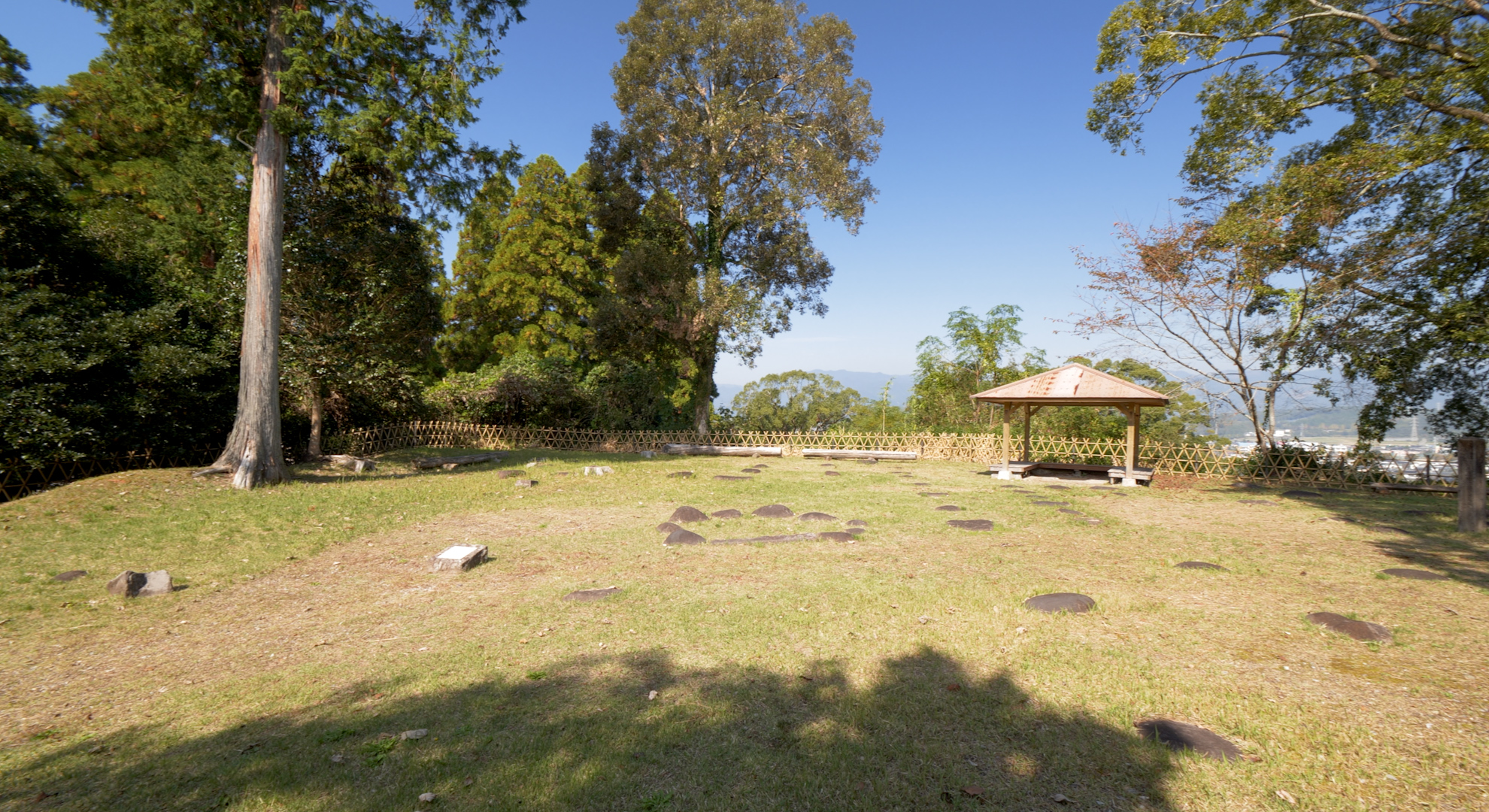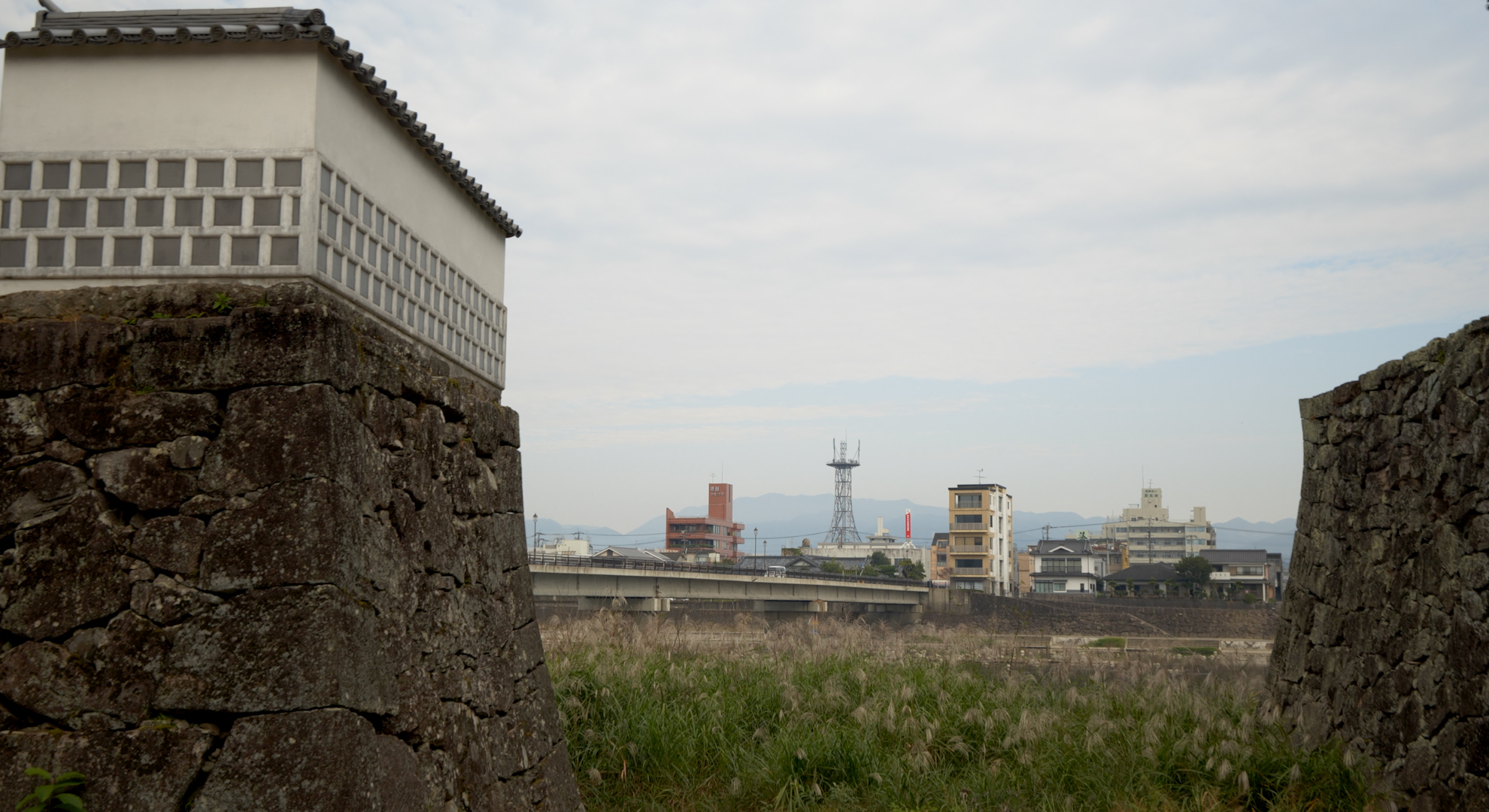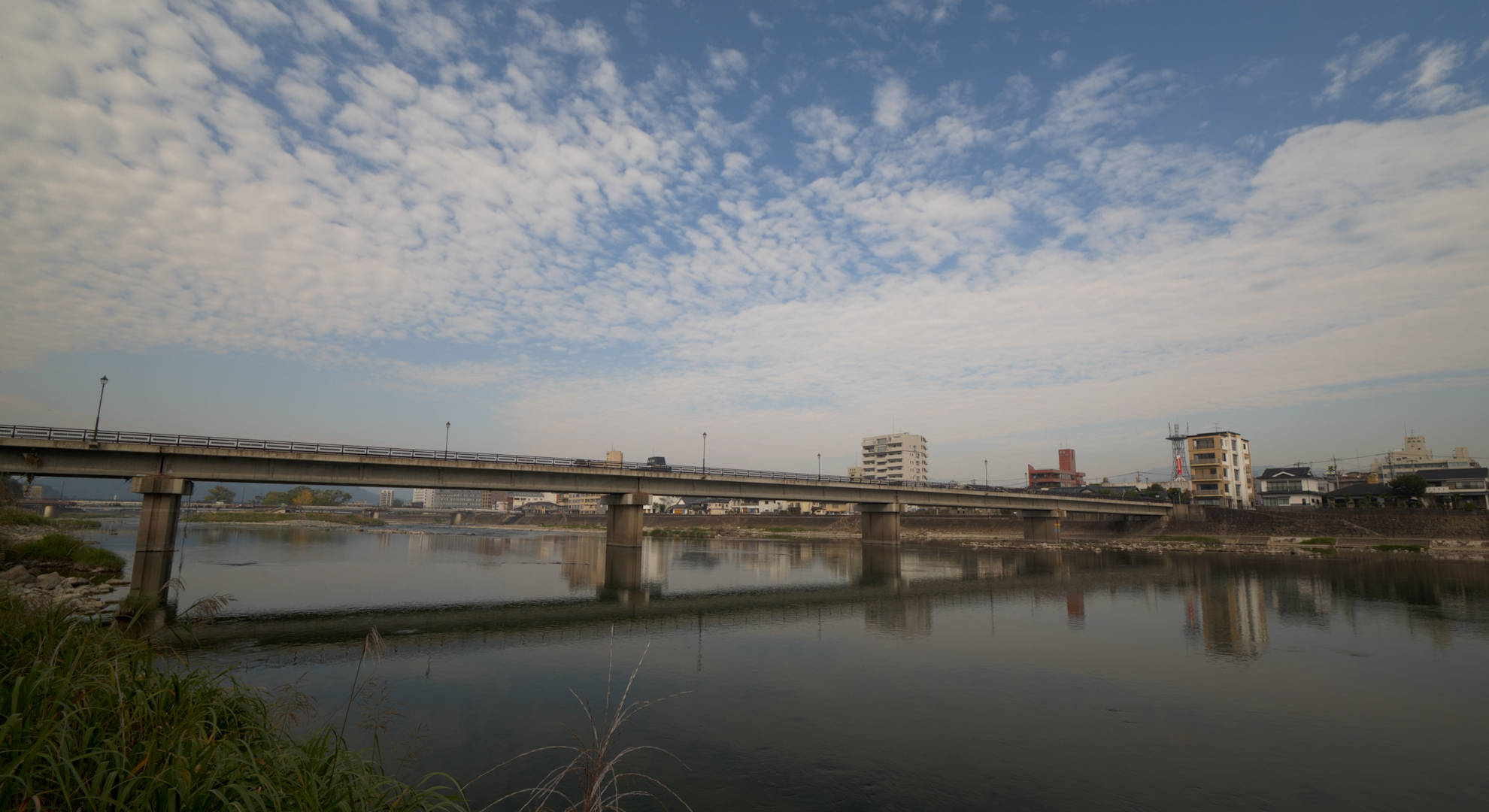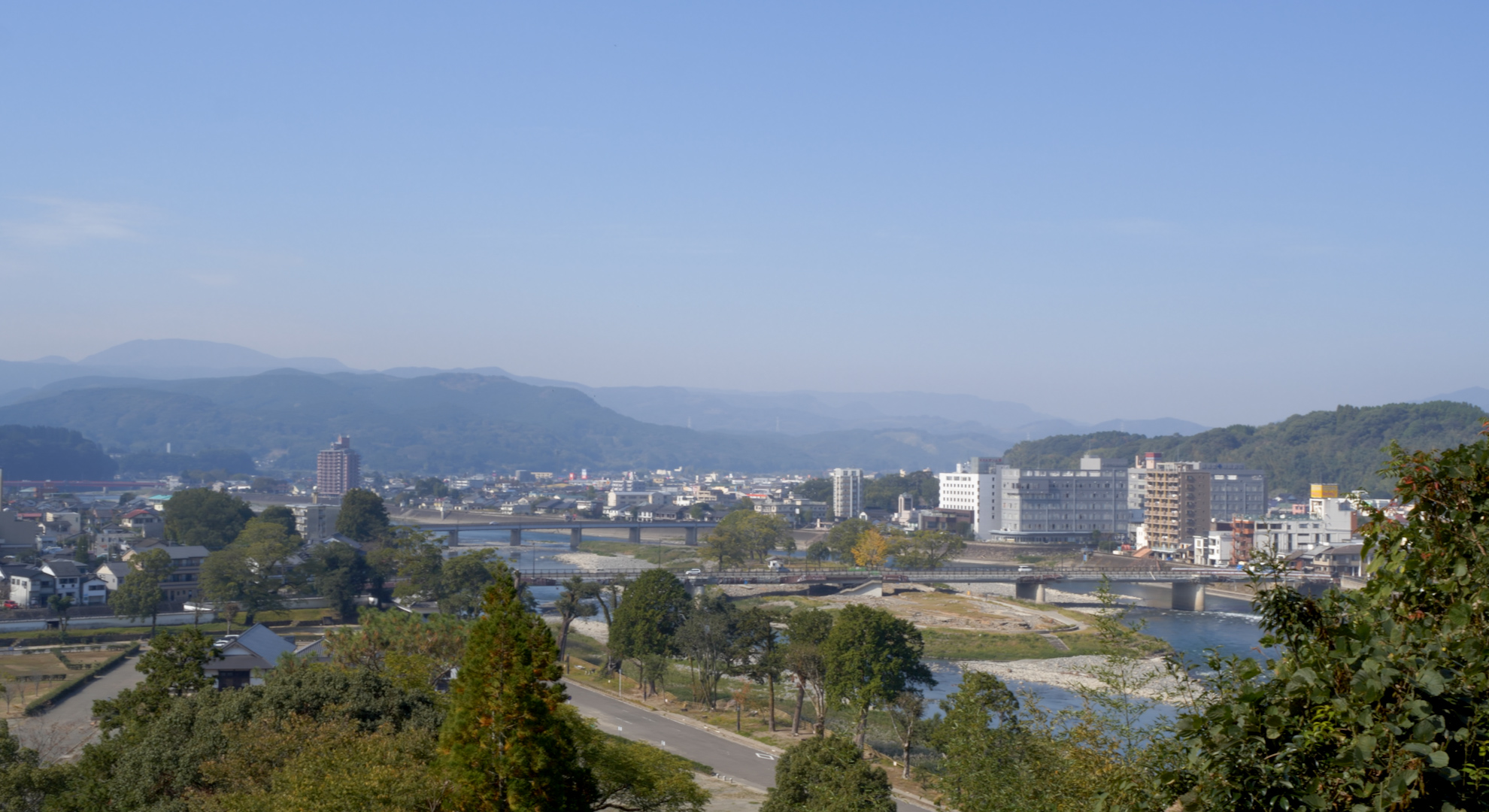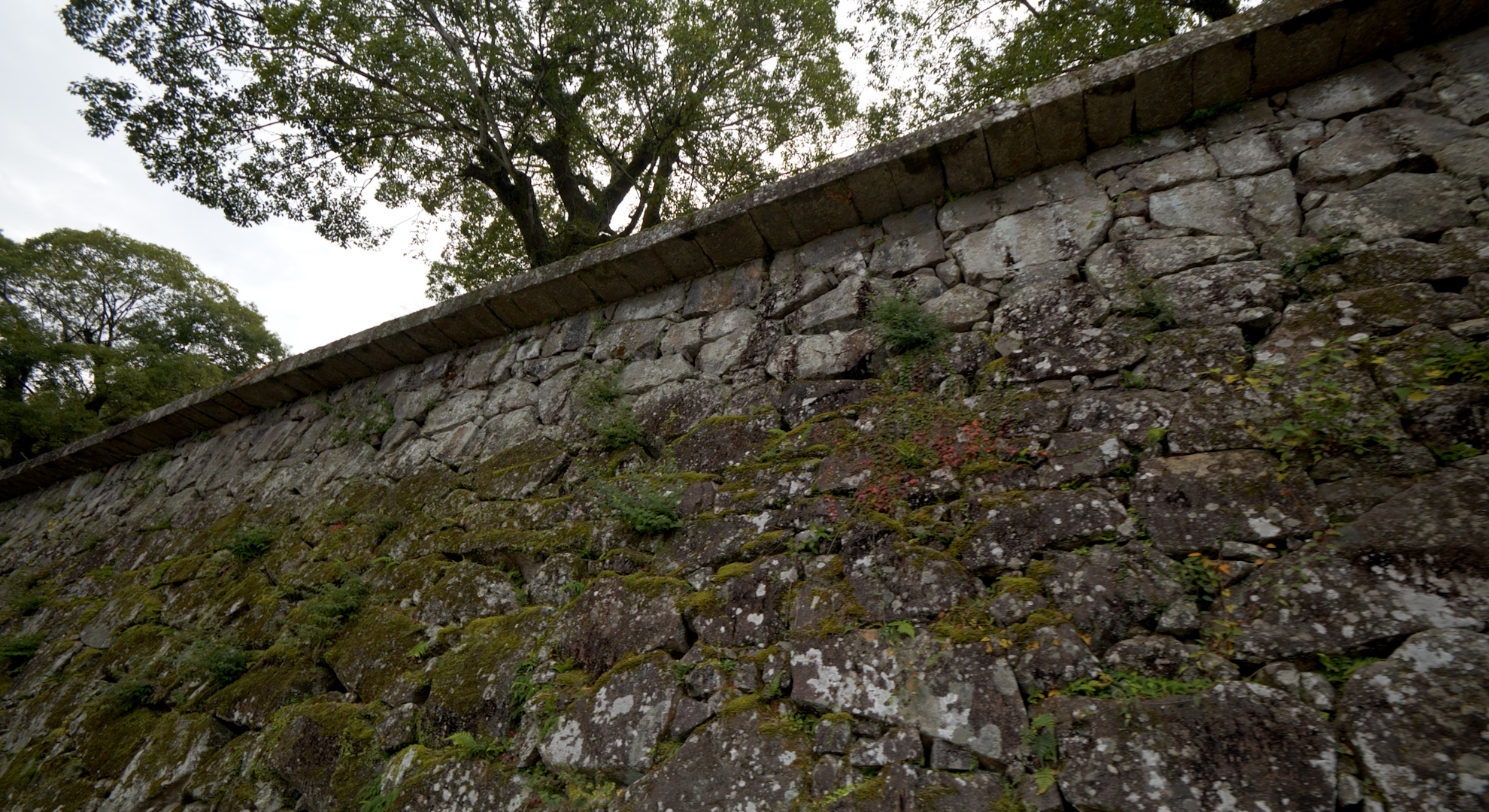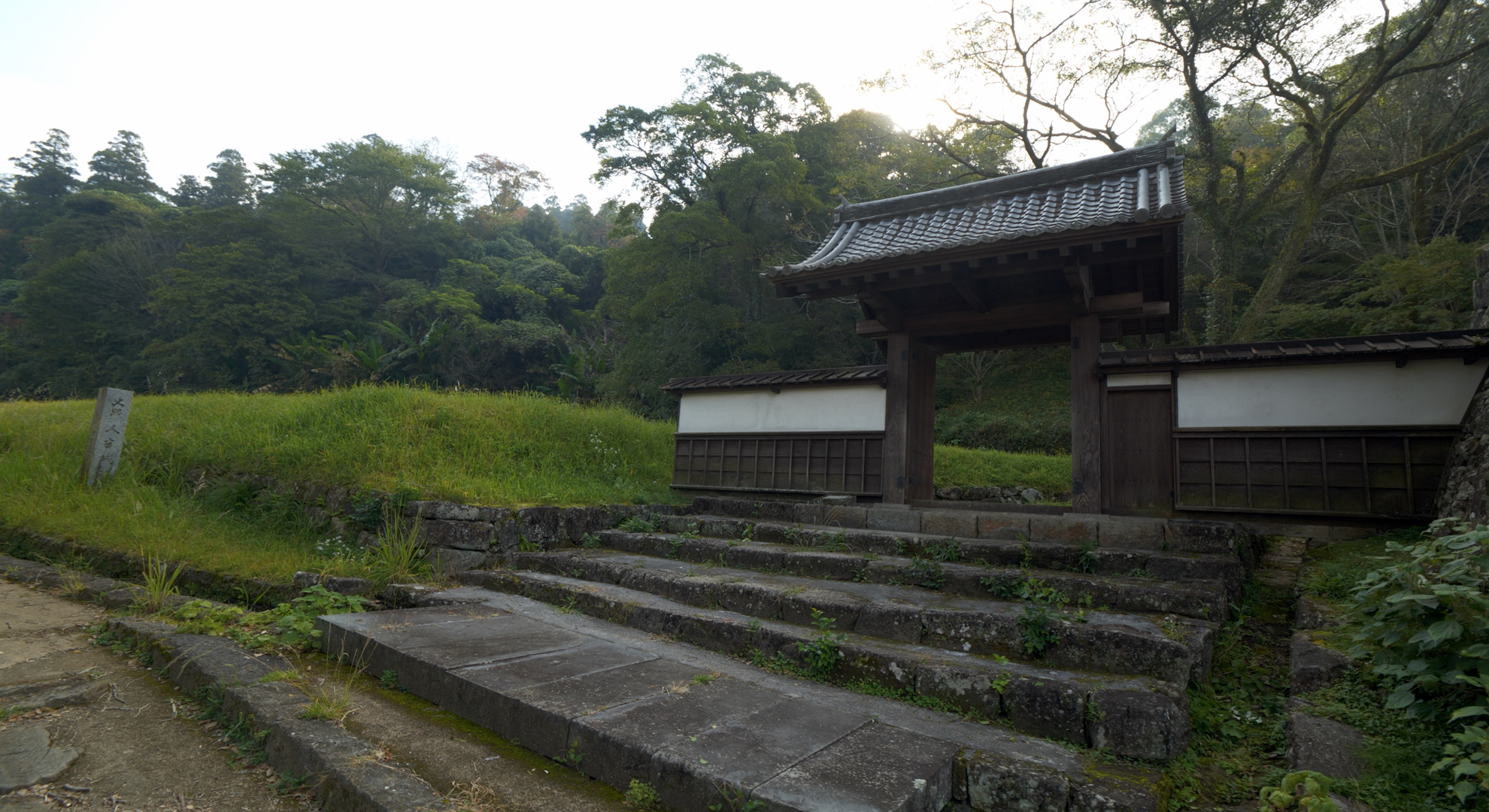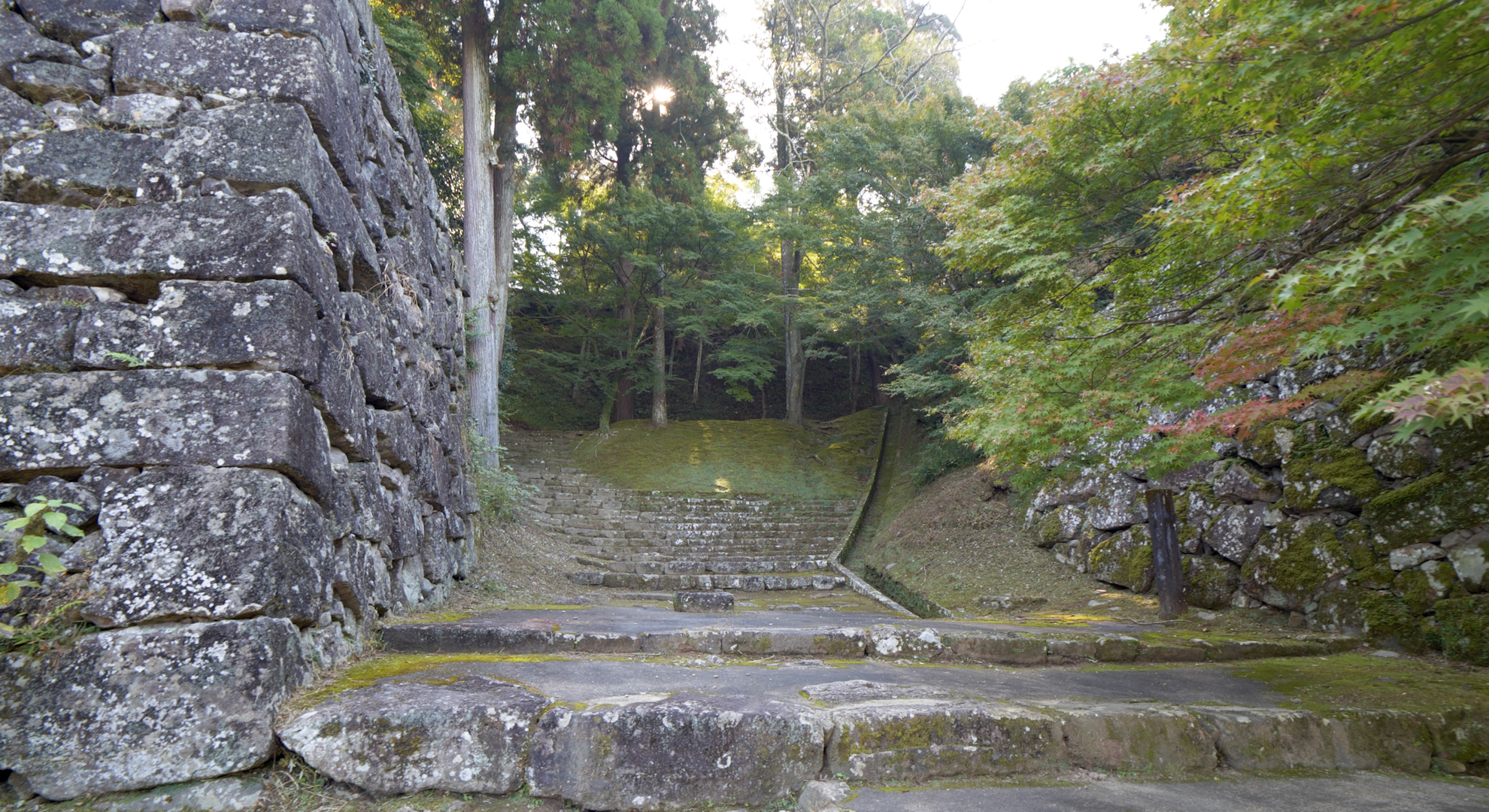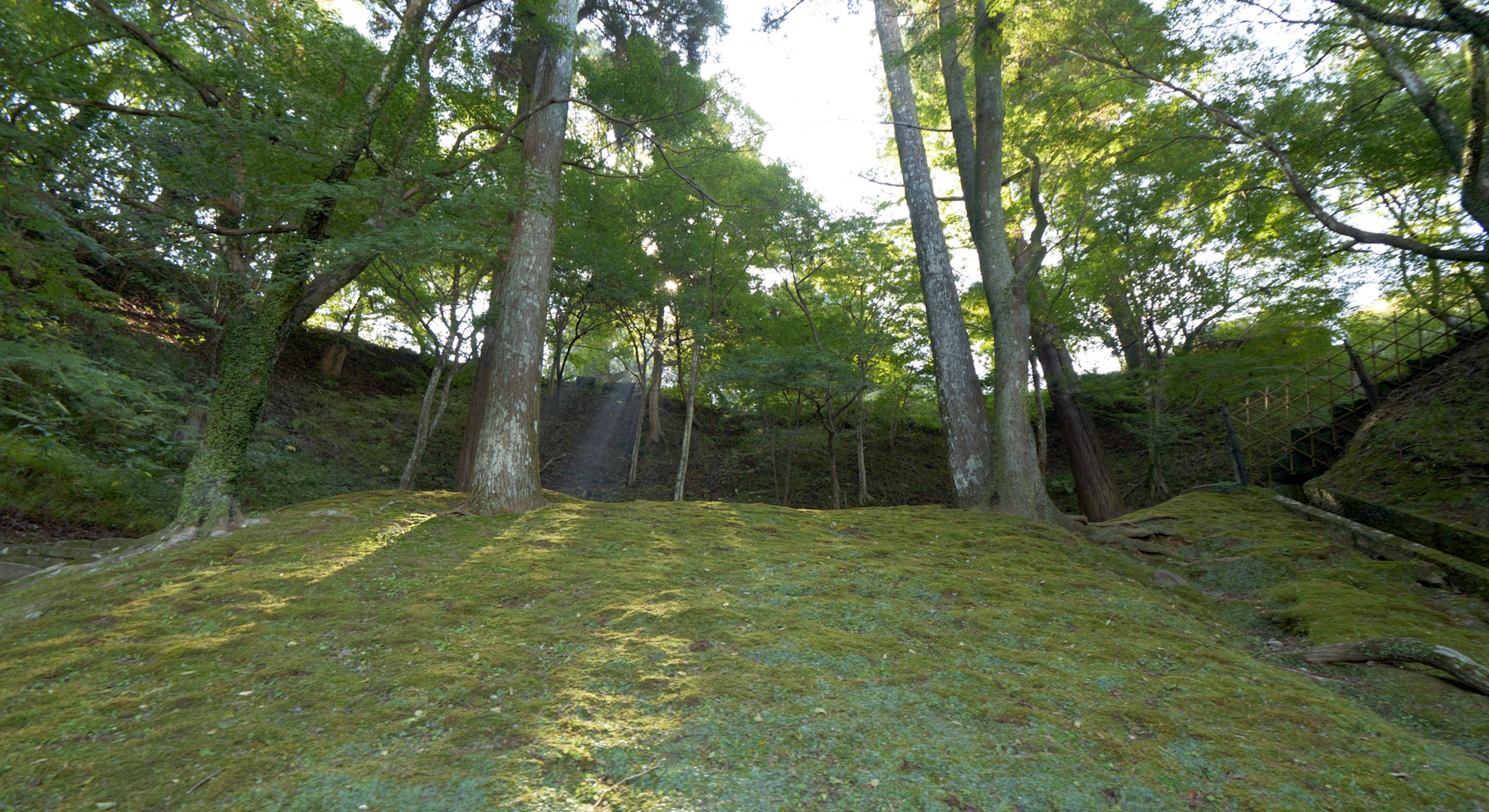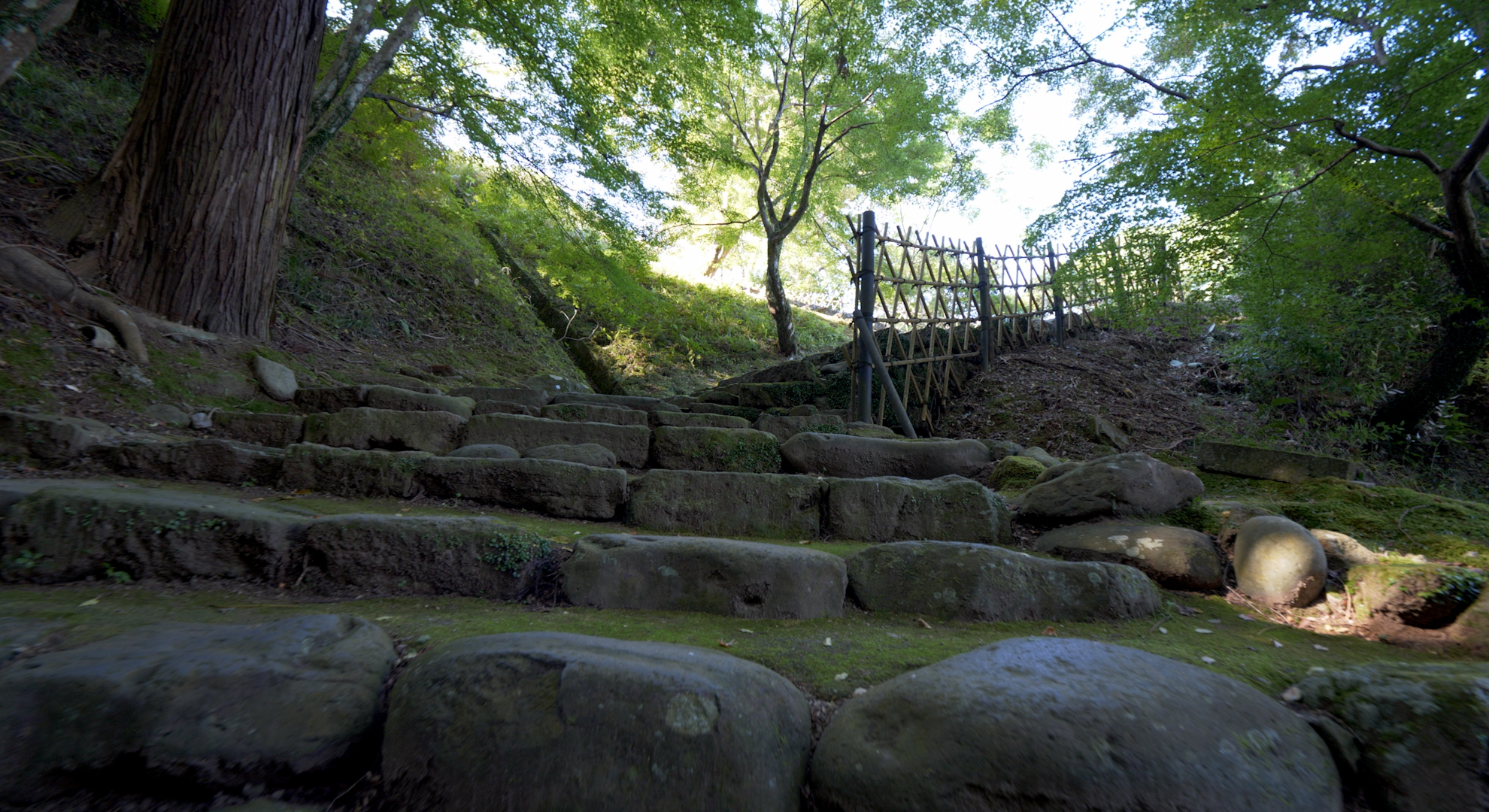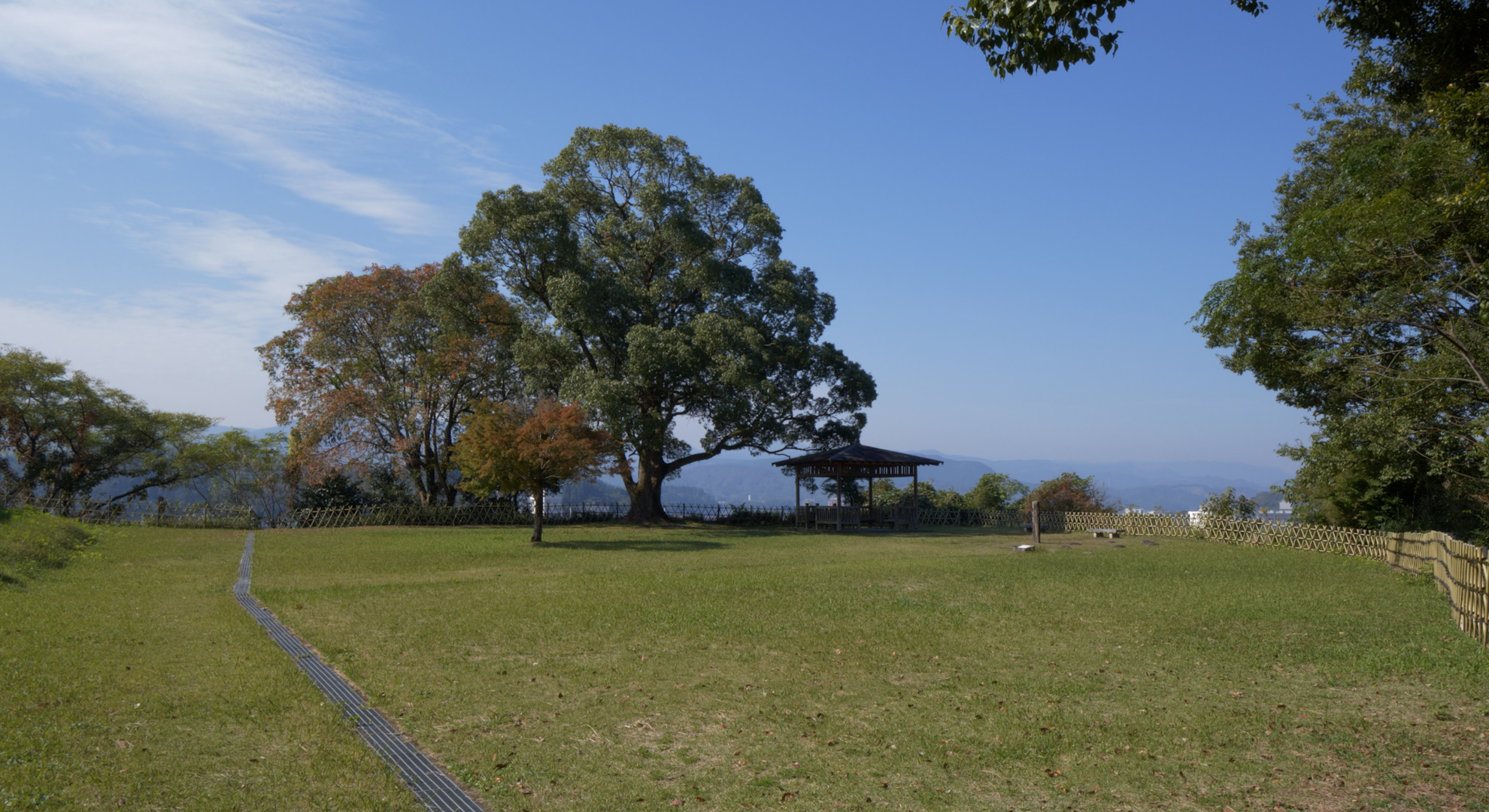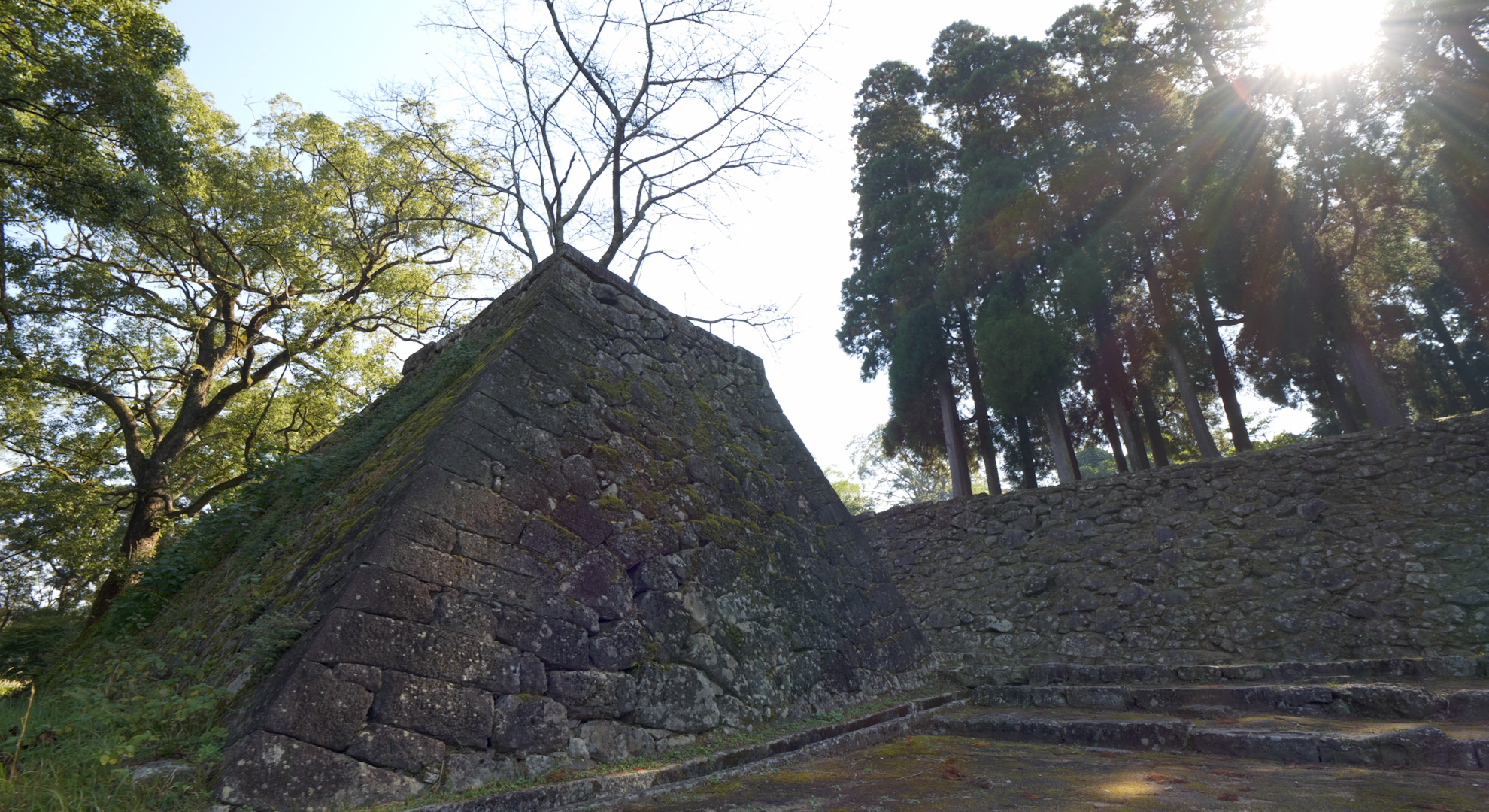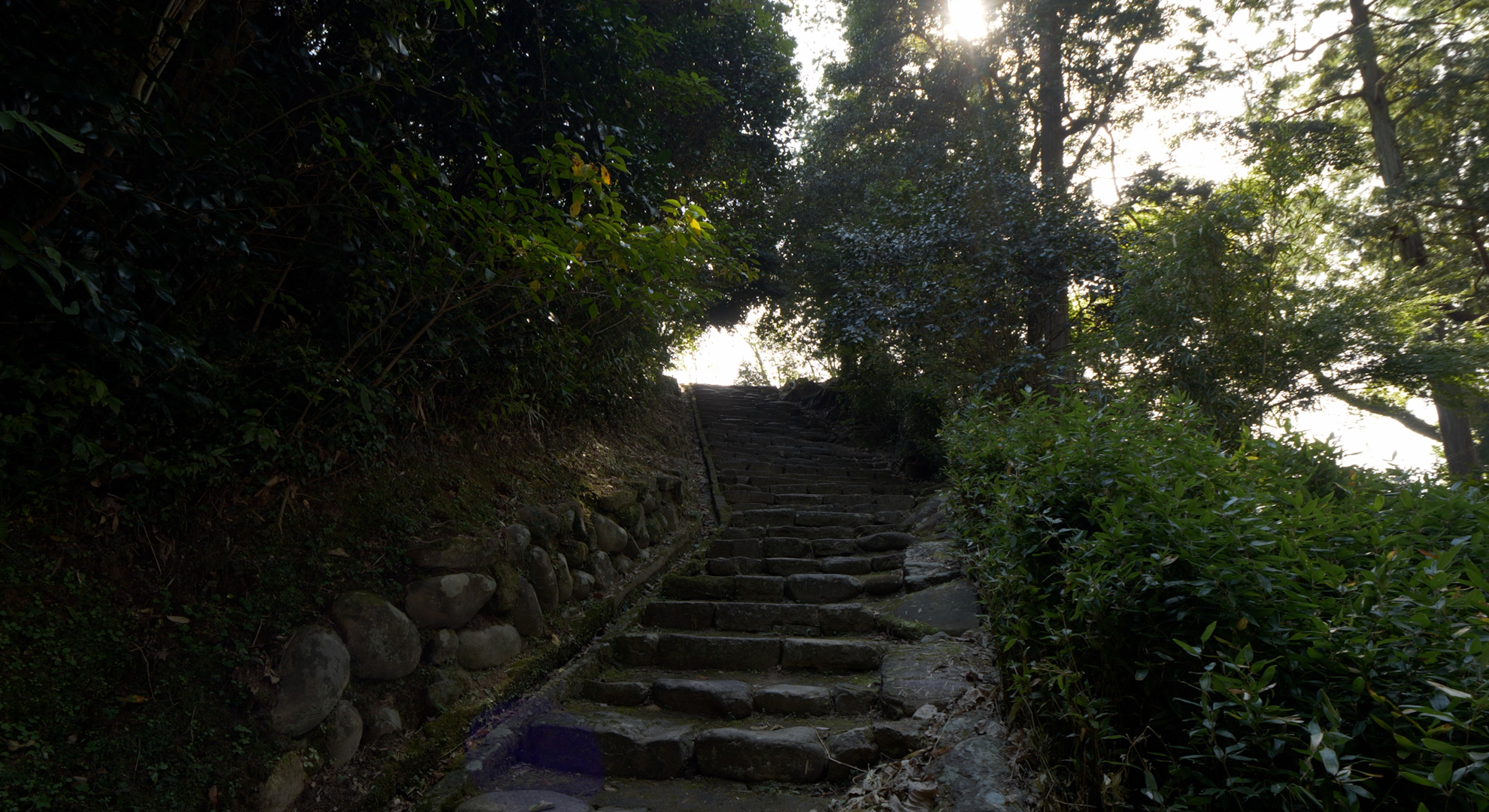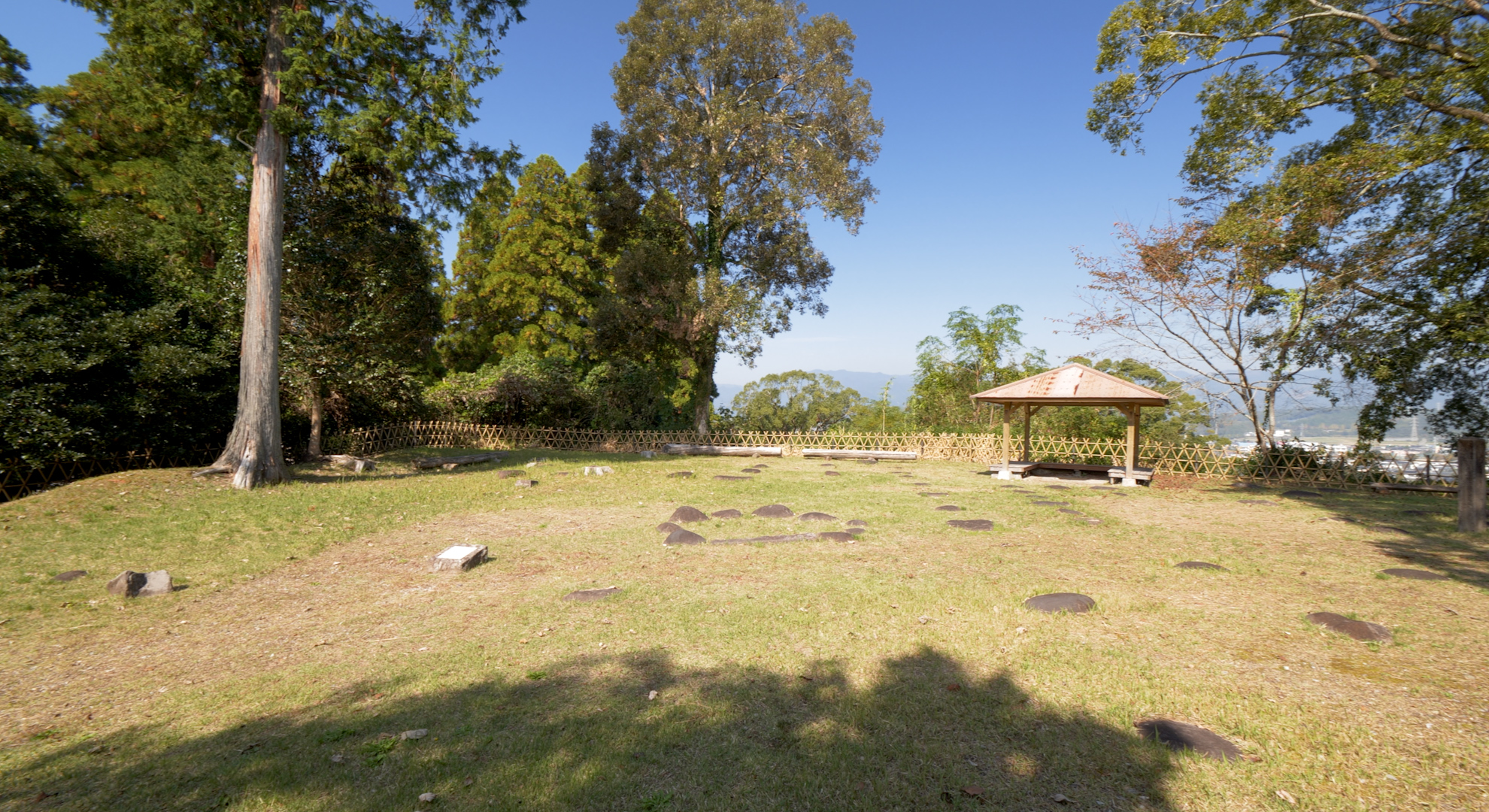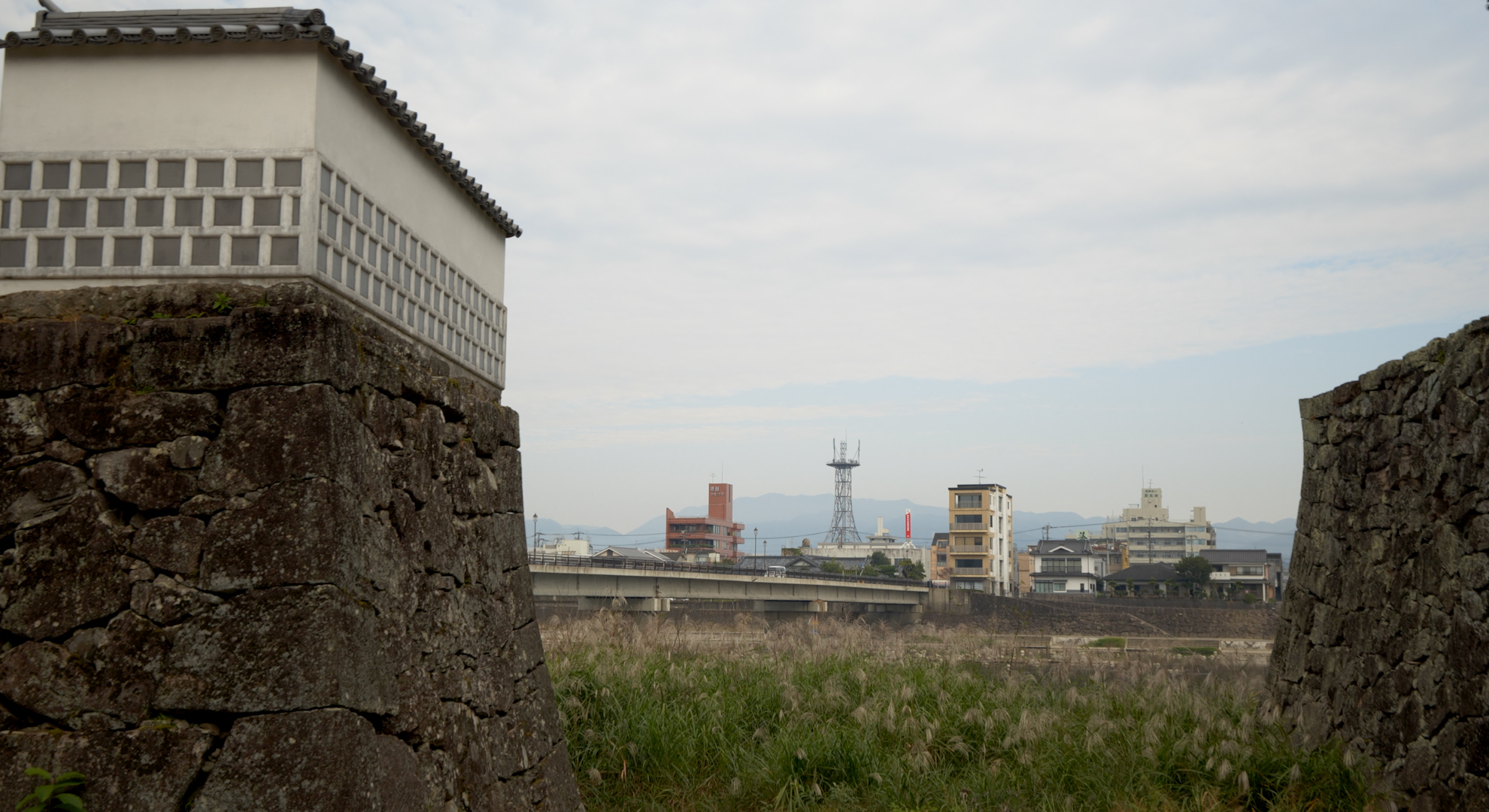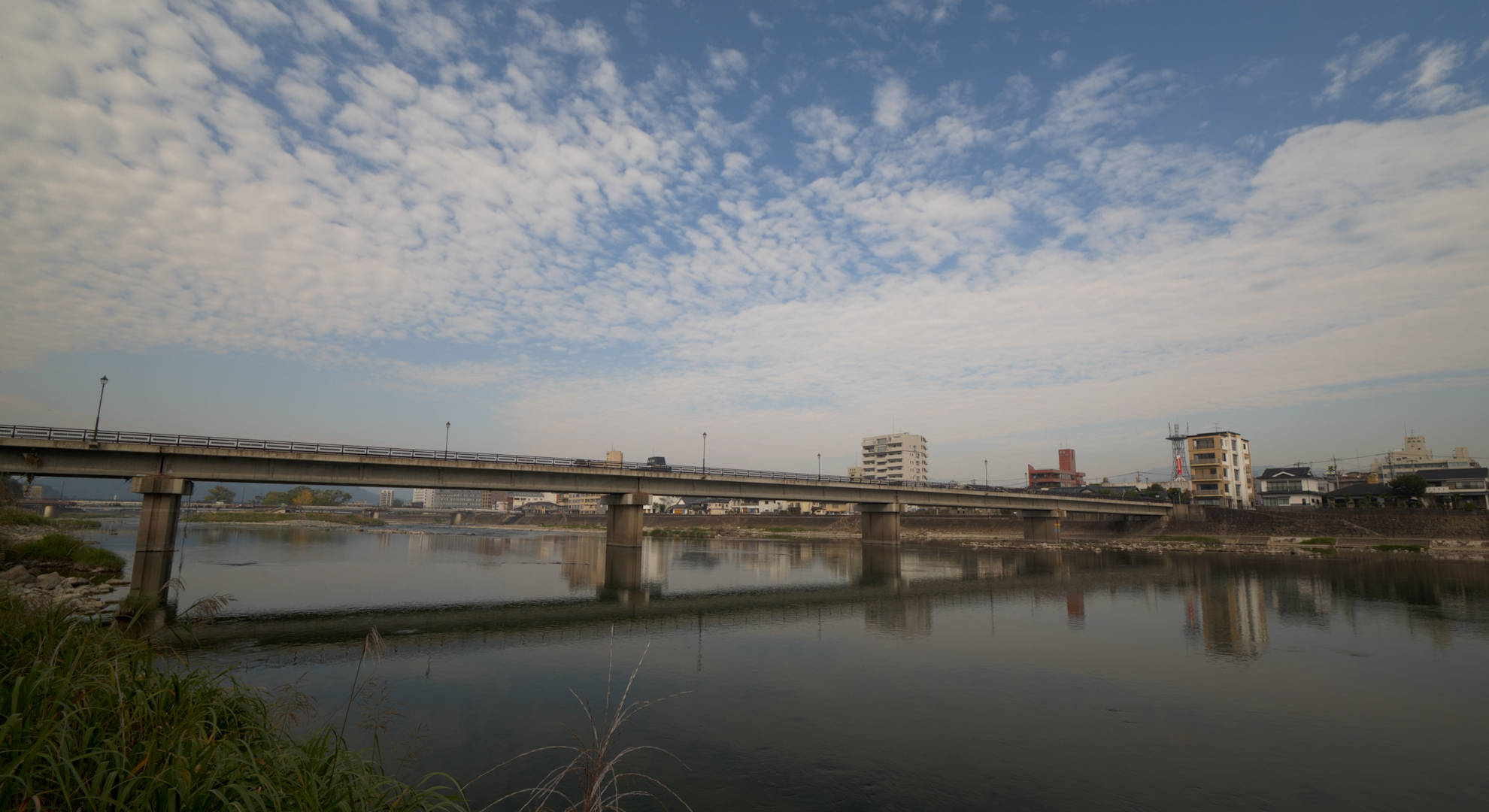 The Ruins of Hitoyoshi Castle lie on a vast 216,000m² historical site, where the Kuma River and Mune River merge.
The original Hitoyoshi Castle is said to have been built in 1198 when Sagara Nagayori, the first head of the Sagara family, entered Hitoyoshi under the orders of Minamoto Yoritomo of the Kamakura Shogunate. At the time, Yase Shumenosuke, magistrate of Taira Yorimori, is said to have been living in the castle.
Nagayori defeated Yase and took over the castle, then began repairing and rebuilding it in 1199.
Around this time a stone with a crescent moon pattern was unearthed, and thus Hitoyoshi Castle came to be called the Crescent Moon Castle.
However, the name Hitoyoshi Castle was first seen in historical documents from 1470.
While what happened before that is not certain, past excavations have found artifacts dating back to the 1400s and 1500s, which suggests that the castle was built and expanded during the rule of Sagara Nagatsugu, the 11th head of the Sagara family.
During the Middle Ages, Hitoyoshi was a mountain castle that emphasized the natural terrain, and from 1598 renovations began to turn Hitoyoshi into an early modern castle with stone walls.
Unfortunately, the castle was hit by several disasters such as earthquakes and floods, which, according to records led to the structure repeatedly collapsing and being reconstructed.
Furthermore, after feudal domains were abolished and prefectures established in 1871, the on-site buildings and trees were all removed between 1872 and 1875, leaving only the stone walls.
Due to this, the square turret, the rampart, the multi-gated turret, and the moat gate have all been faithfully restored based on maps, literature, photographs, and other documents, as well as findings from excavations.
The stone walls left at Hitoyoshi Castle, which has been designated a National Historic Site, feature, as one might expect at a historic site of this scale an abundance of highlights.
By the lower gate ruins, which is the first gate visitors pass through when visiting the castle, the contrast between the stone walls and the vivid red leaves in autumn creates a beautiful sight.
There's also the Water Gate, which was used to bring in supplies from upstream and helped Hitoyoshi maintain its essence as a "river castle".
Maps from the Edo period also show a variety of storehouses in the area, including a rice granary and a salt storehouse.
Another highlight is the protruding scaffolding on the stonewall, called hanedashi.
Cultural Property Overview
Fumotomachi, Hitoyoshi Shi, Kumamoto Ken, 868-0051, Japan

Discover Japanese Heritage Sites
in Hitoyoshi Kuma
Here, we present 20 cultural assets you can experience for yourself in Hitoyoshi Kuma.
Enjoy all the sights Hitoyoshi Kuma has to offer, including unique architectural and decorative techniques handed down over generations.