Yamada Daio Shrine
Main Sanctuary/Worship Hall and Offering Hall
Nationally Designated Important Cultural Property (Building)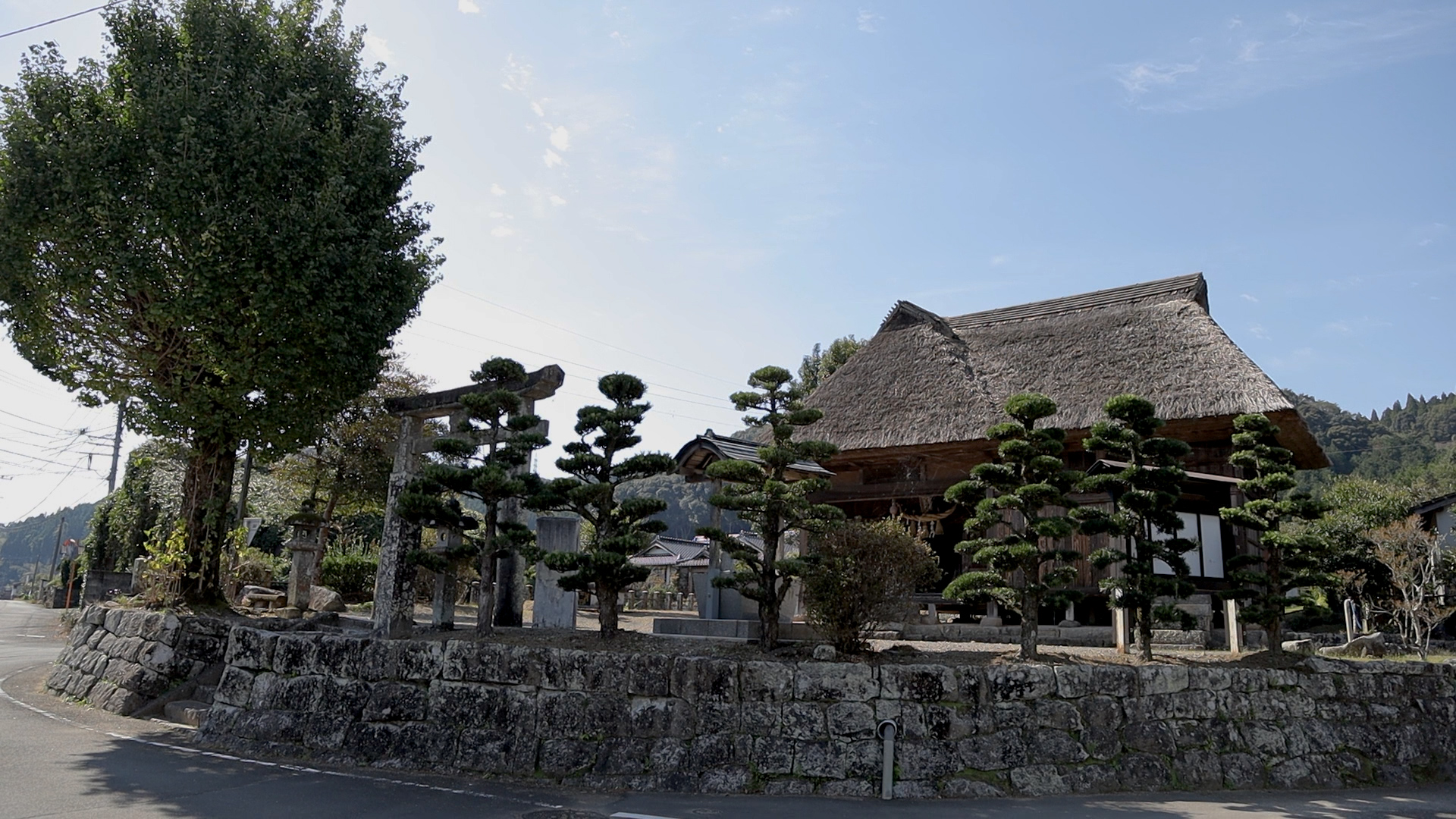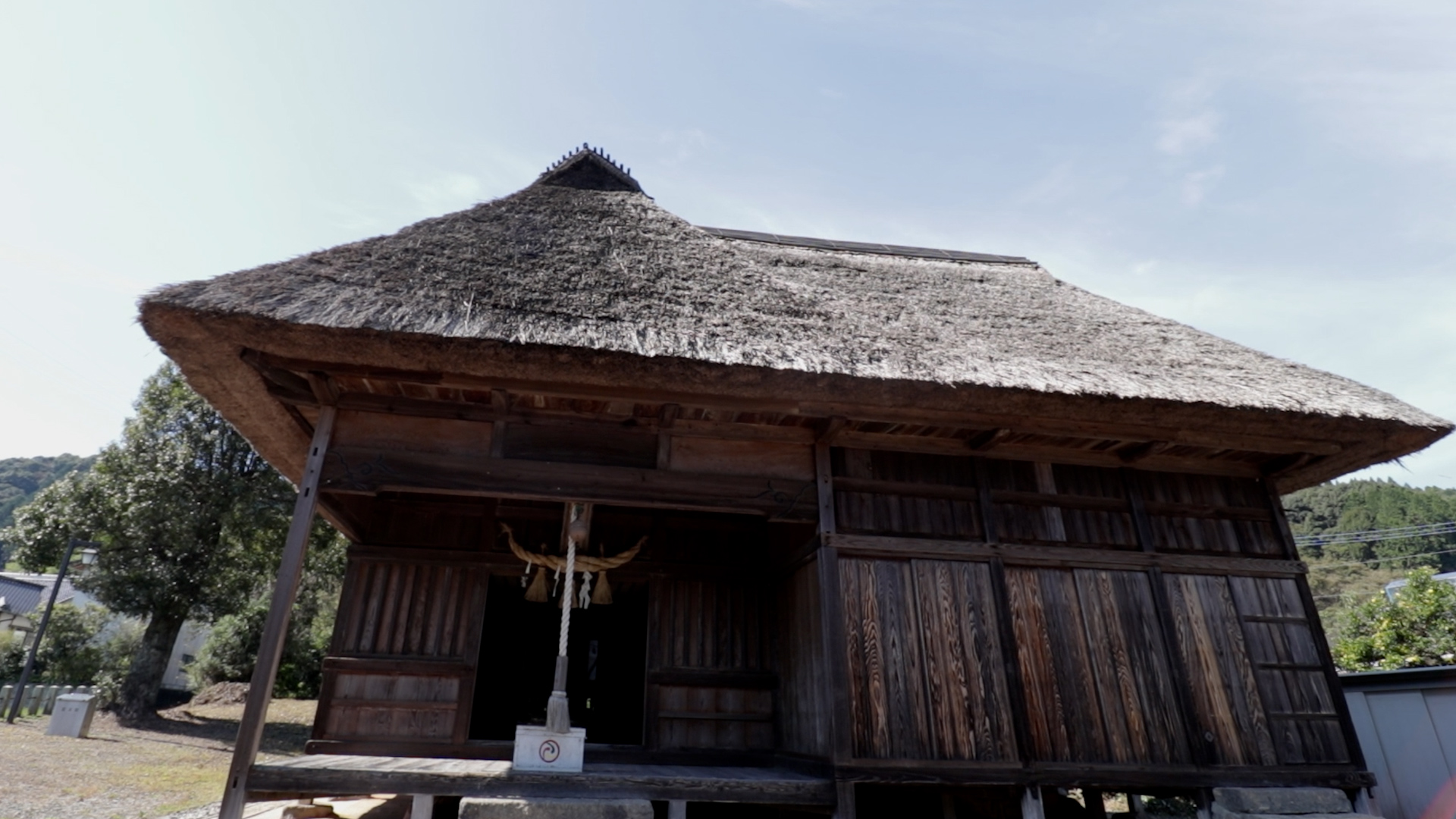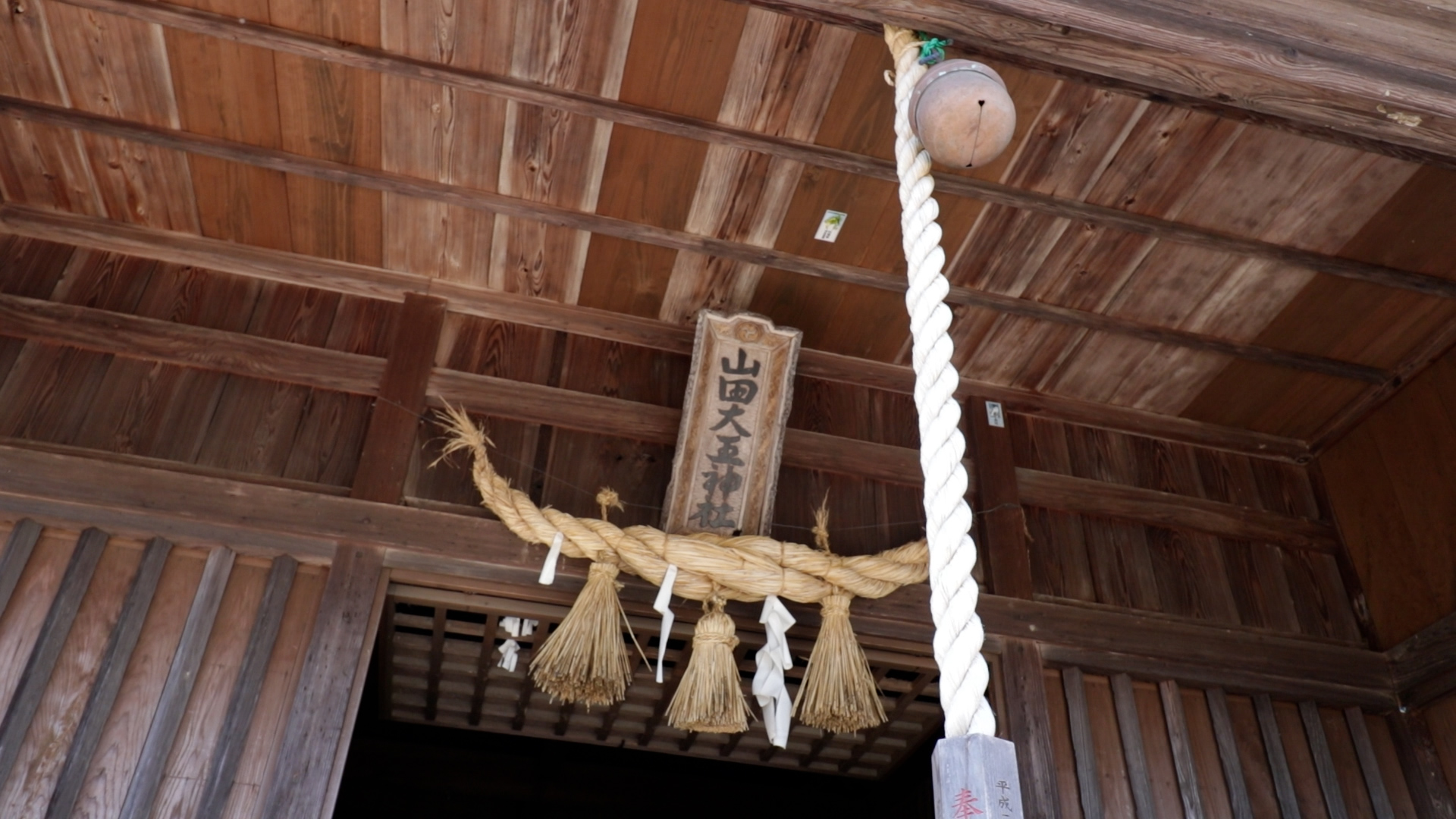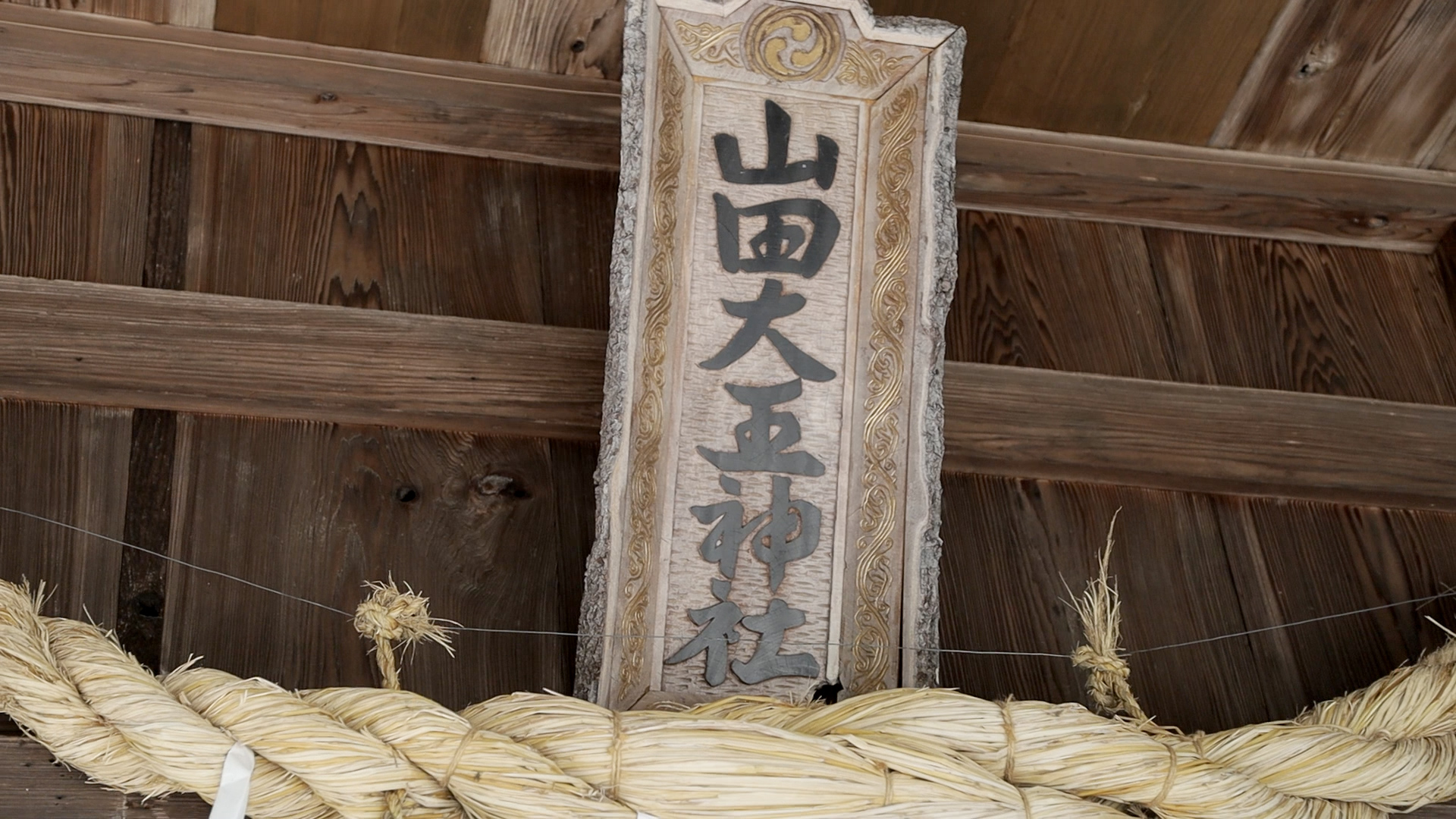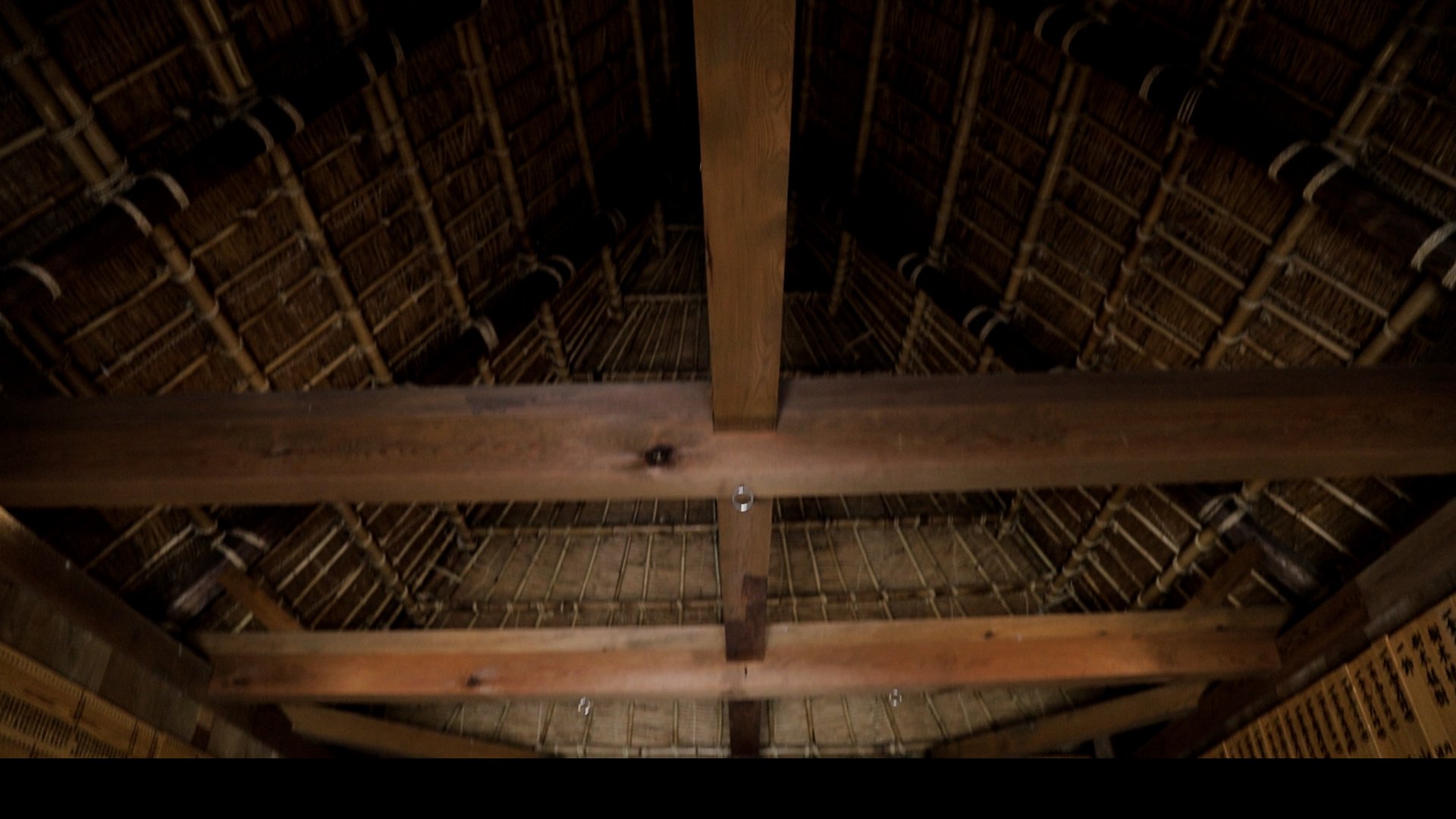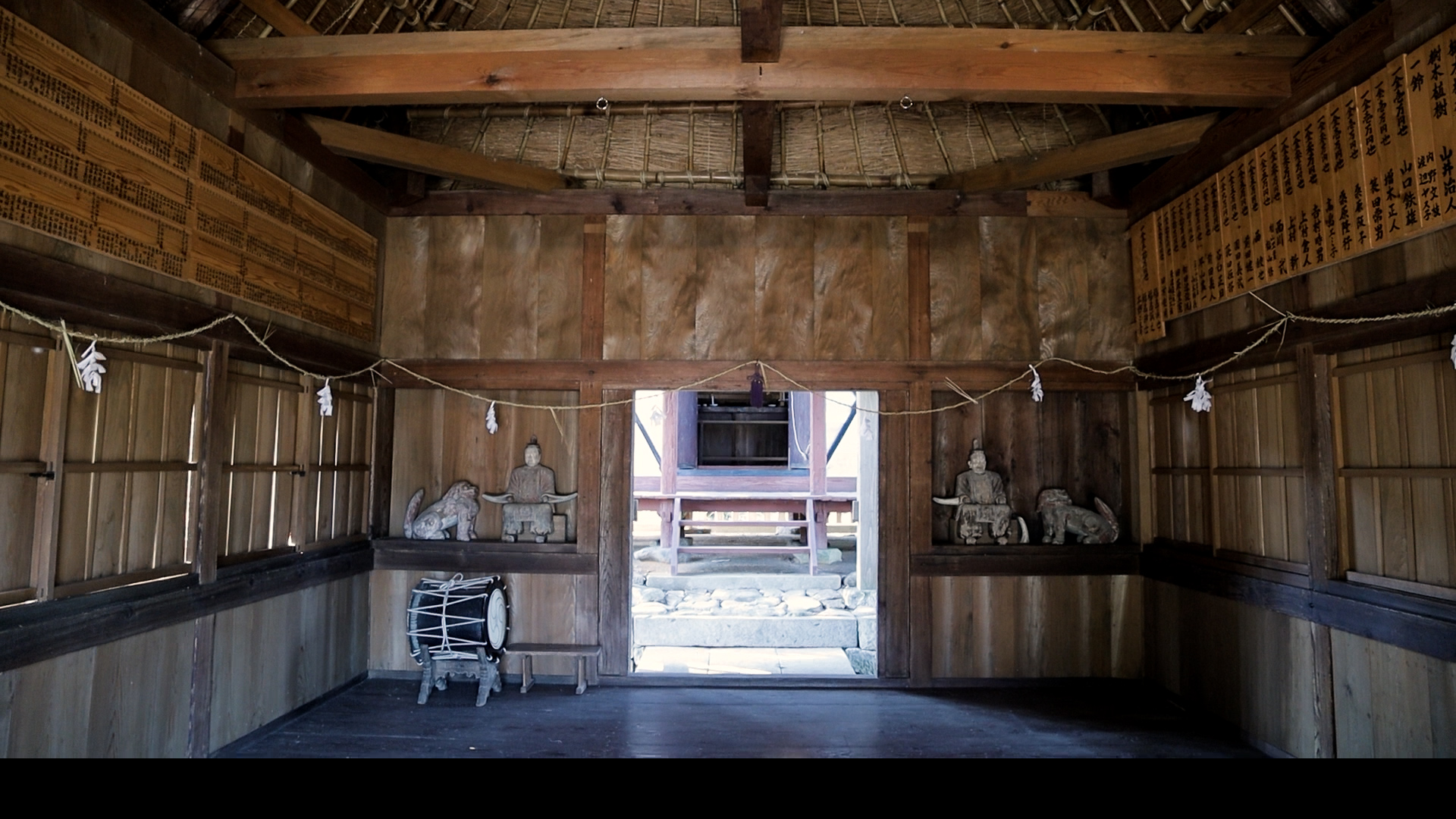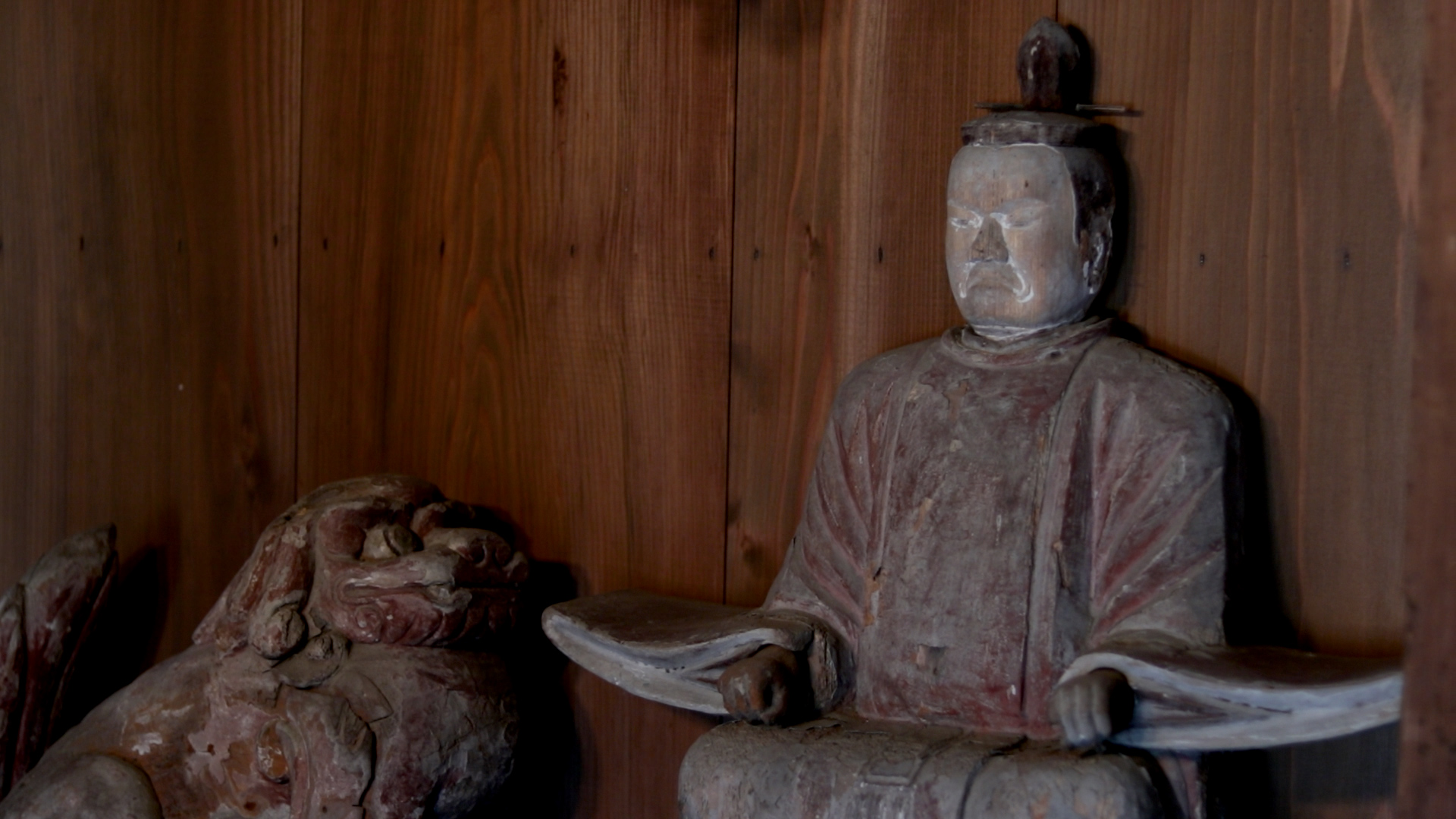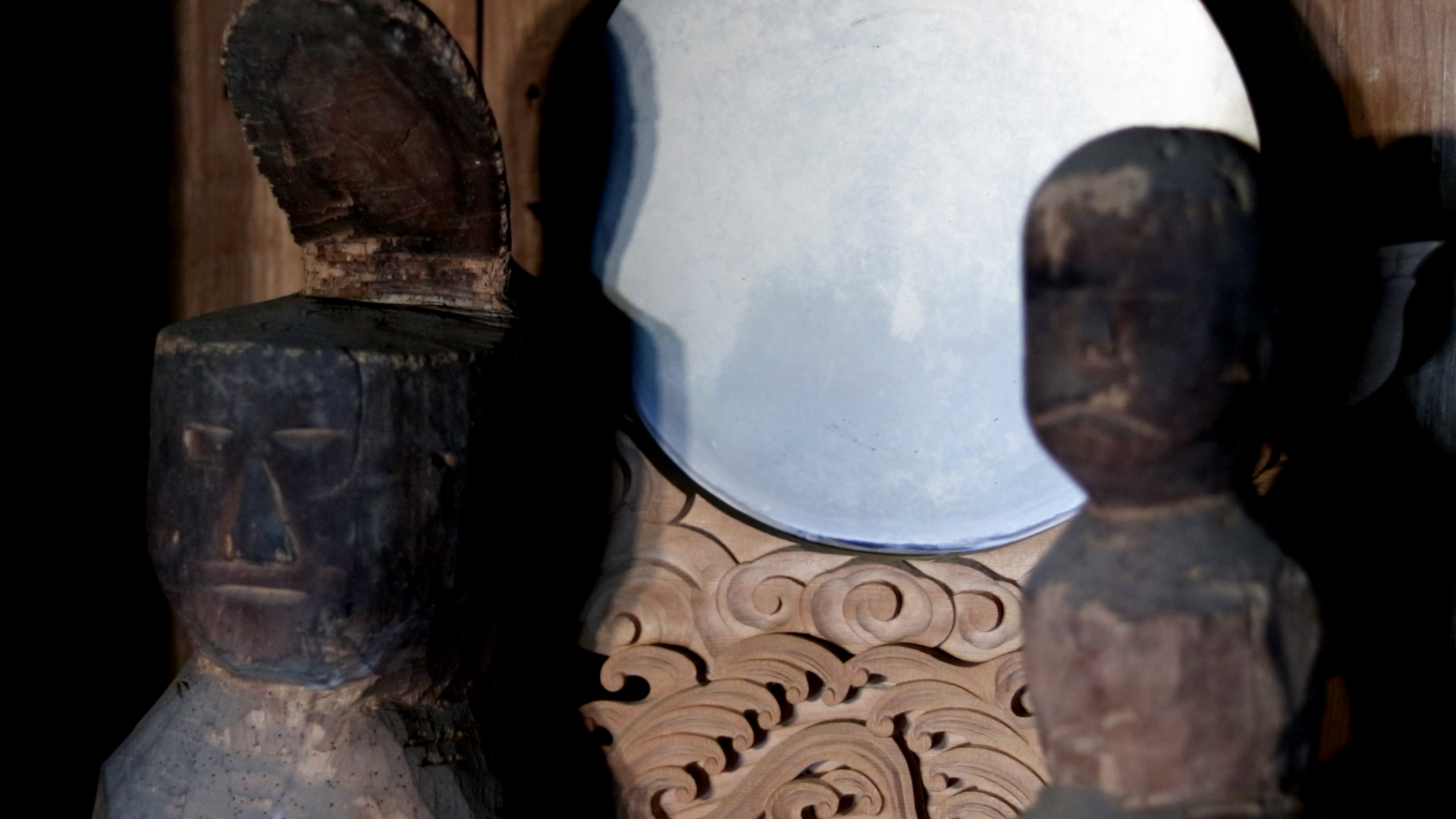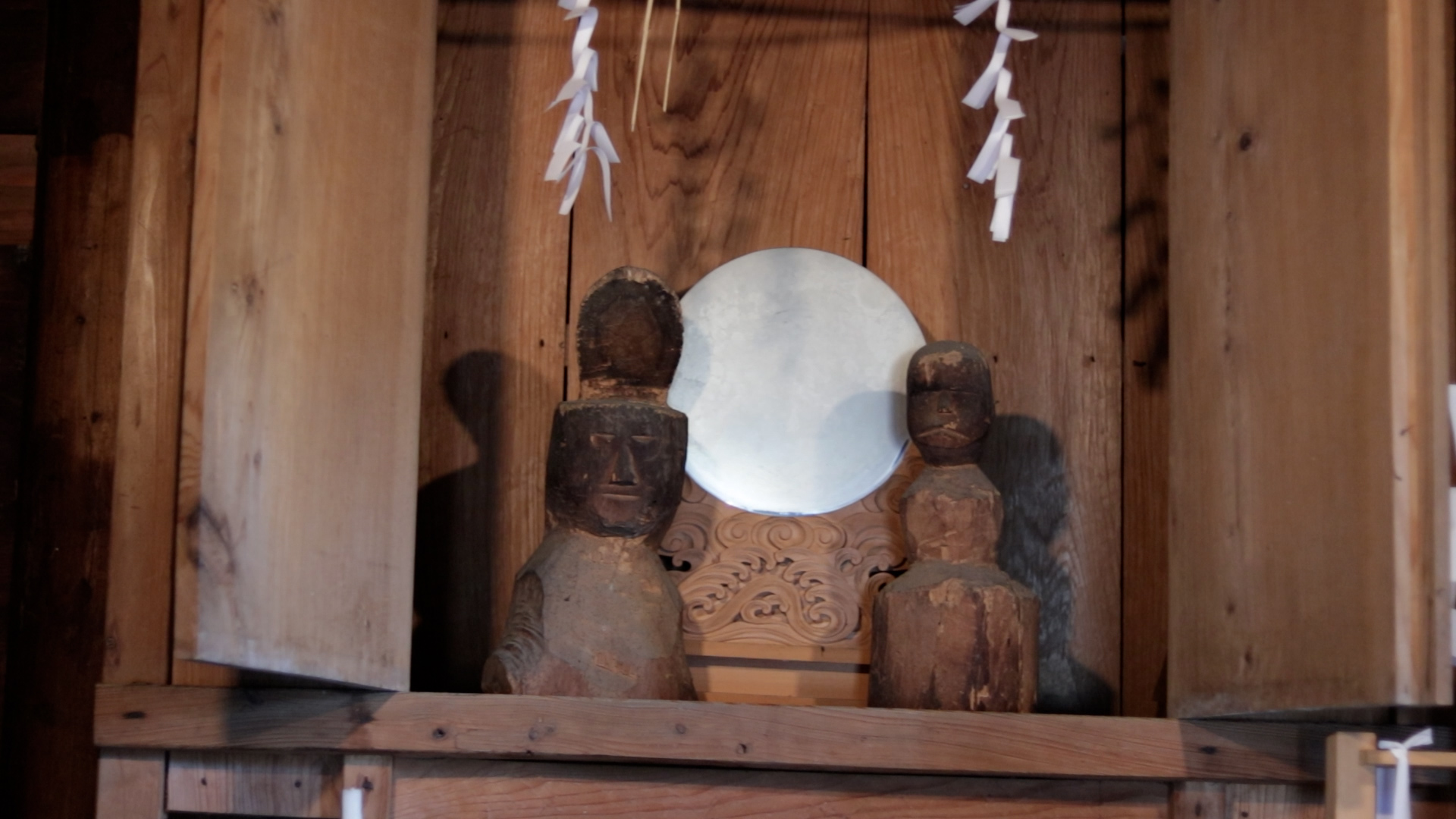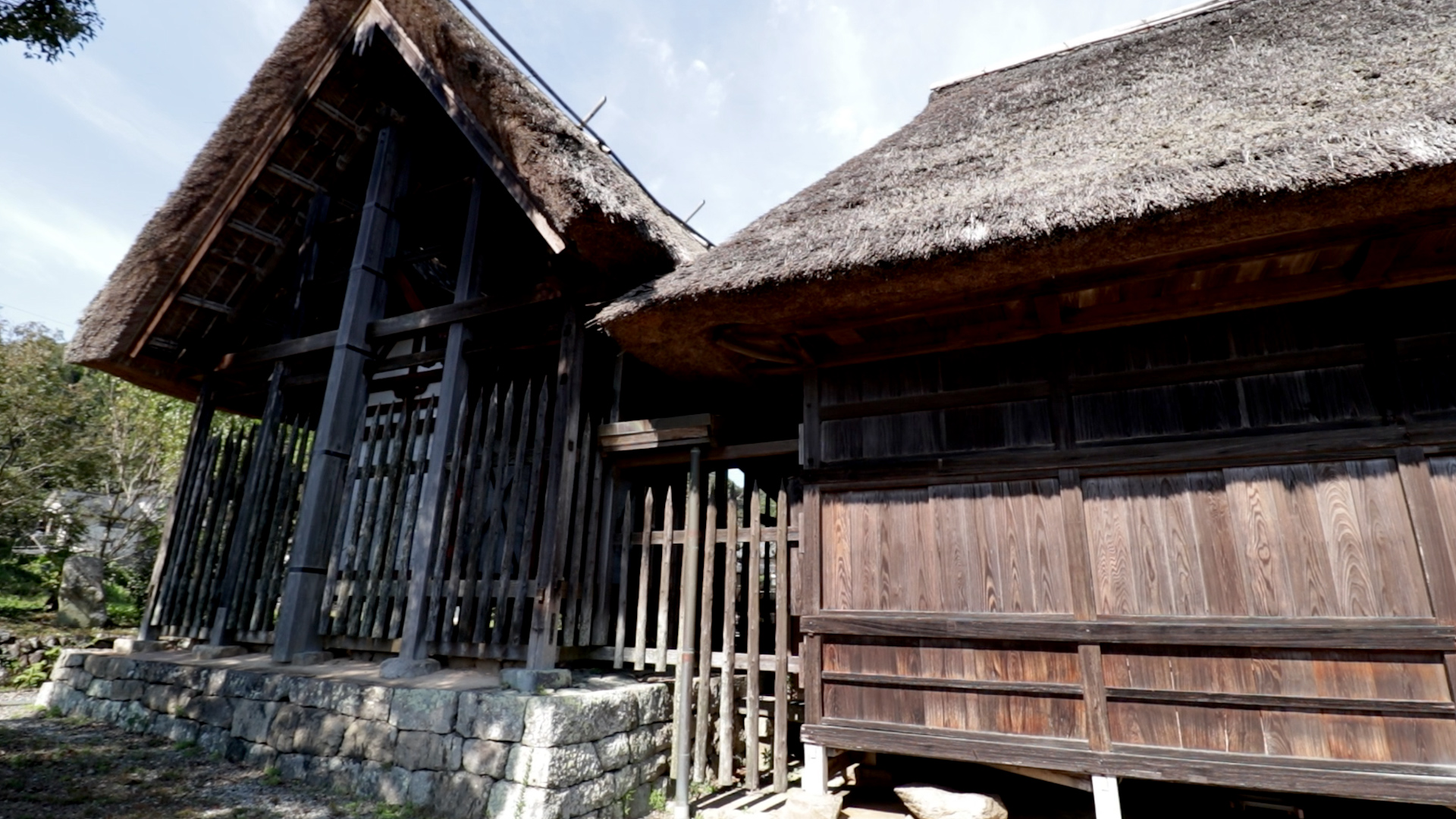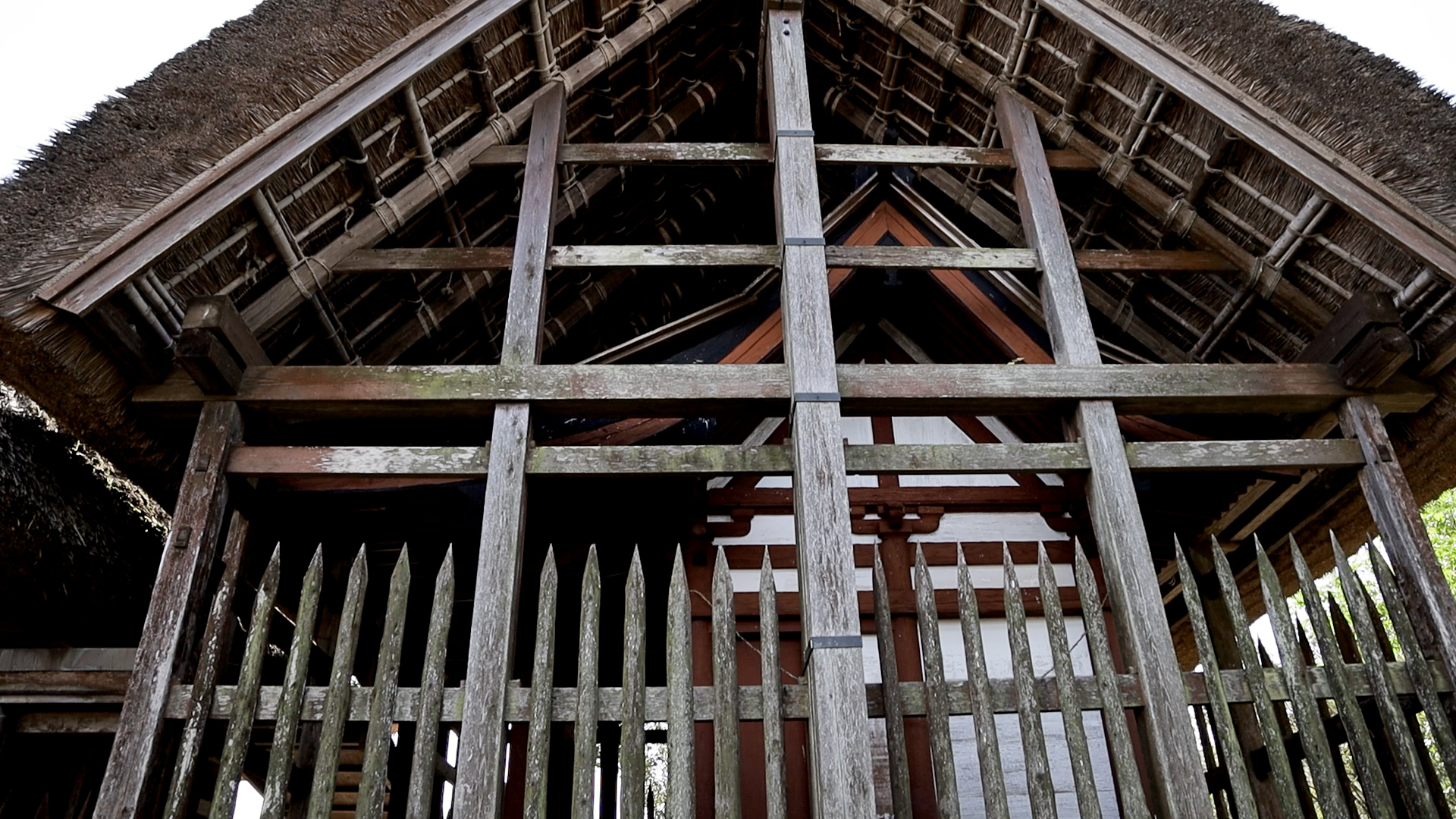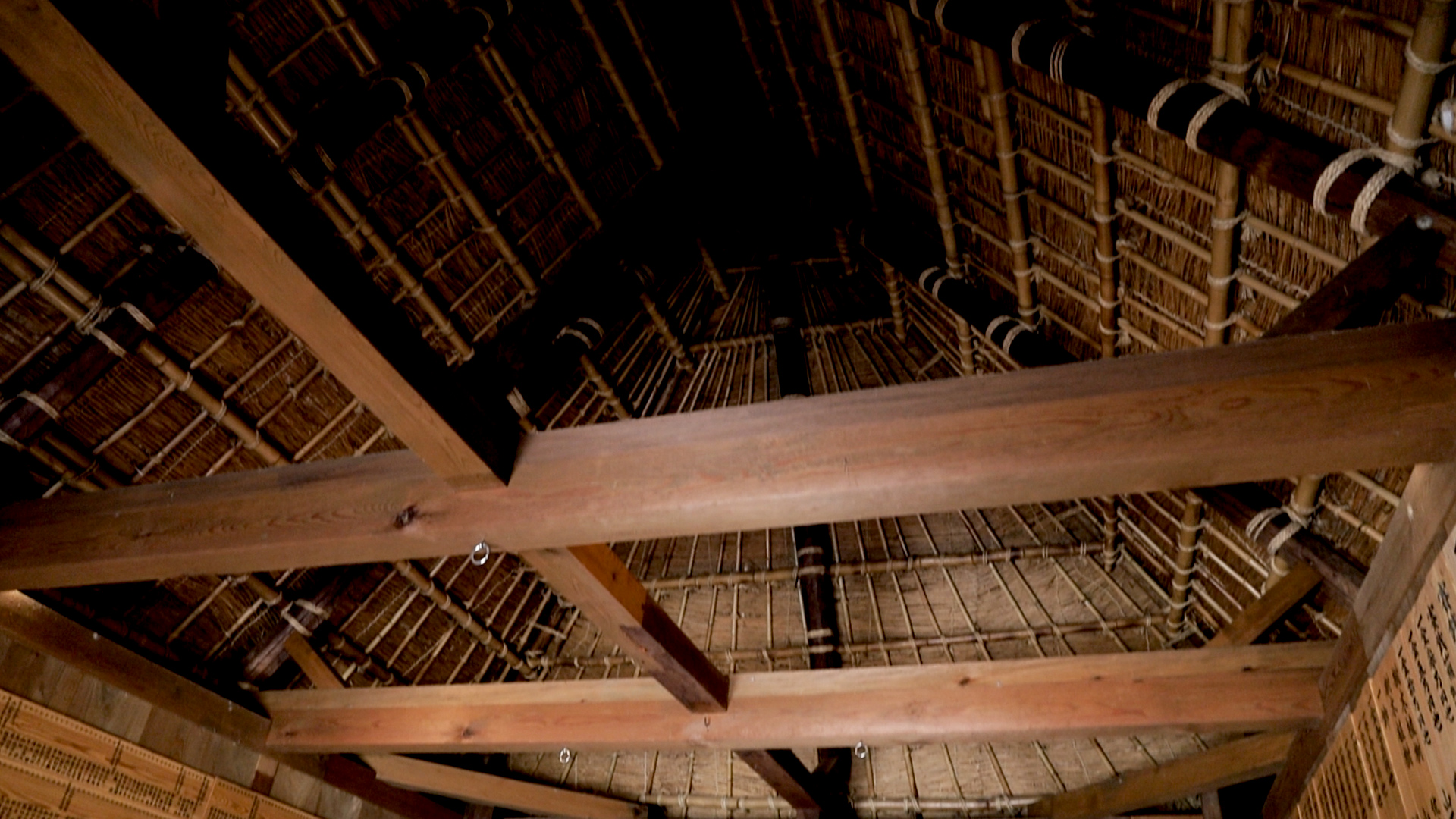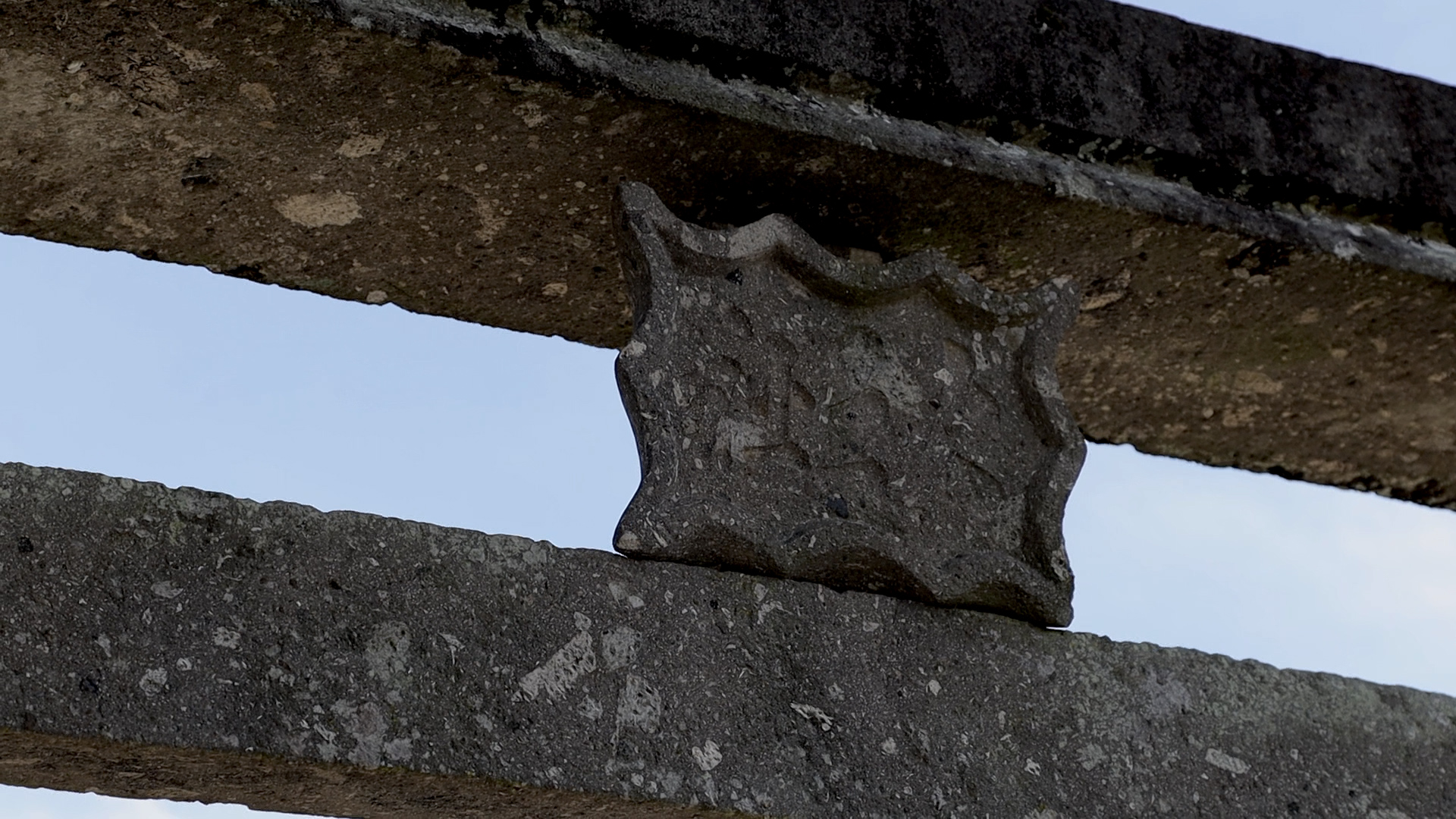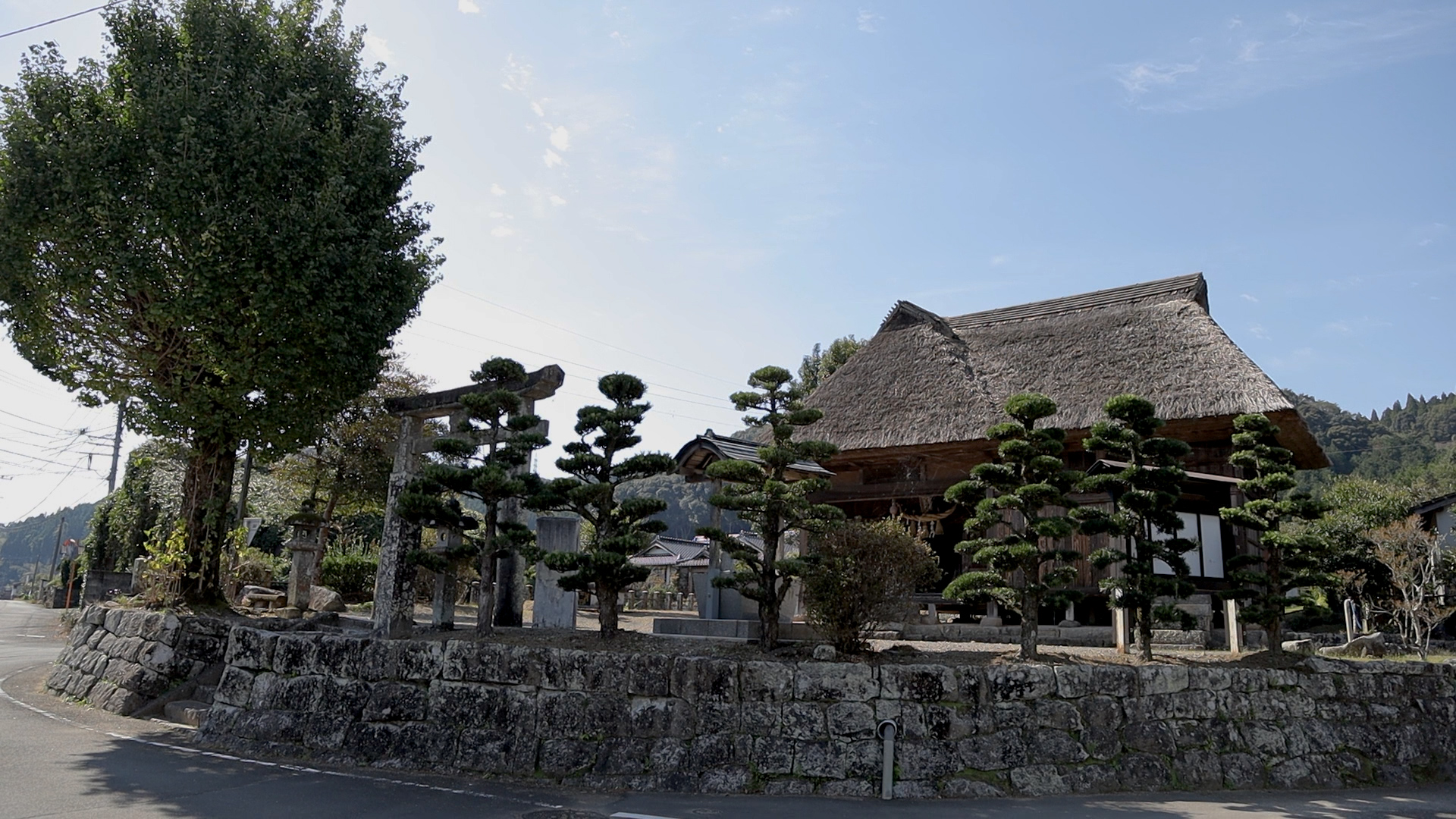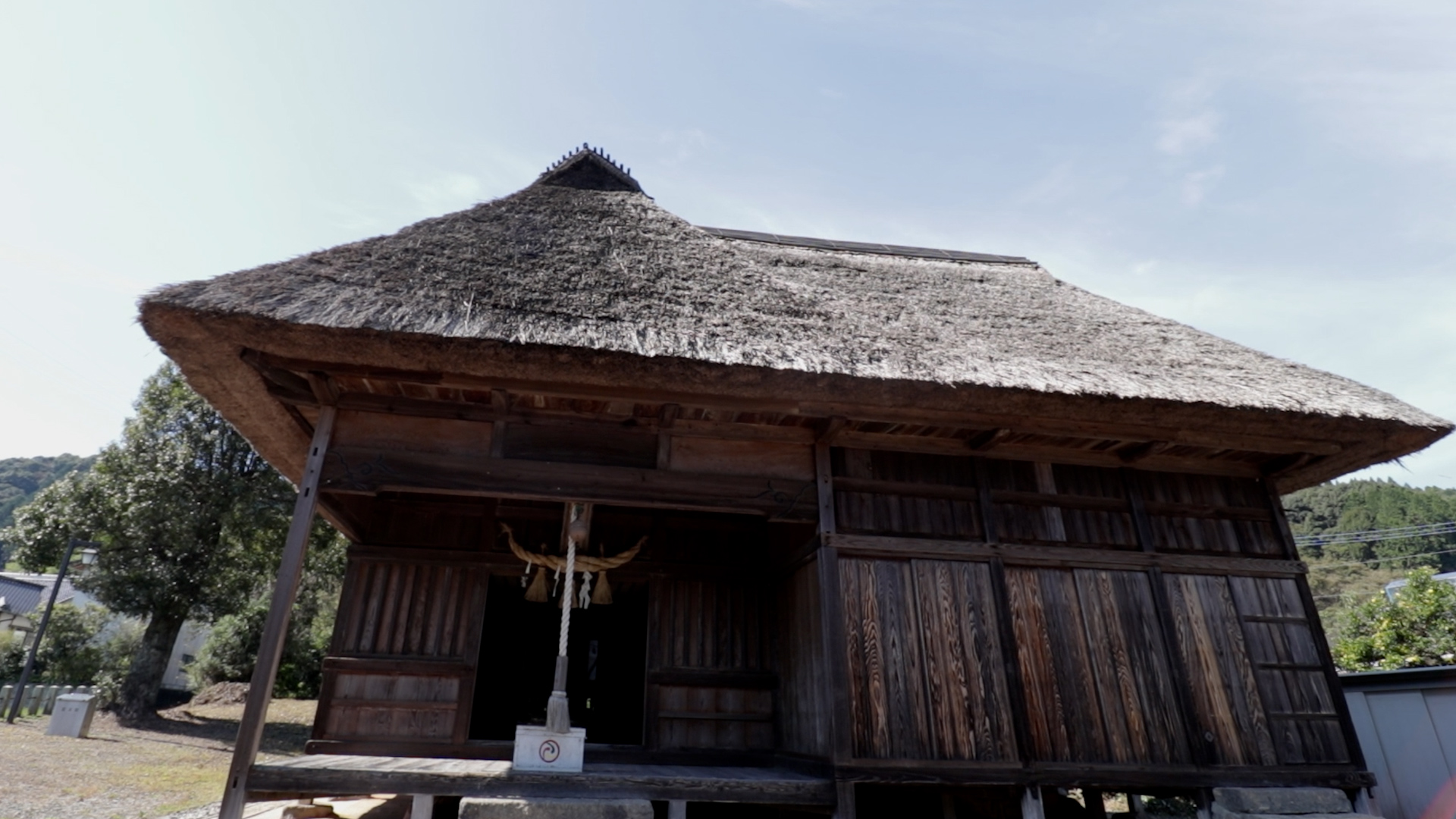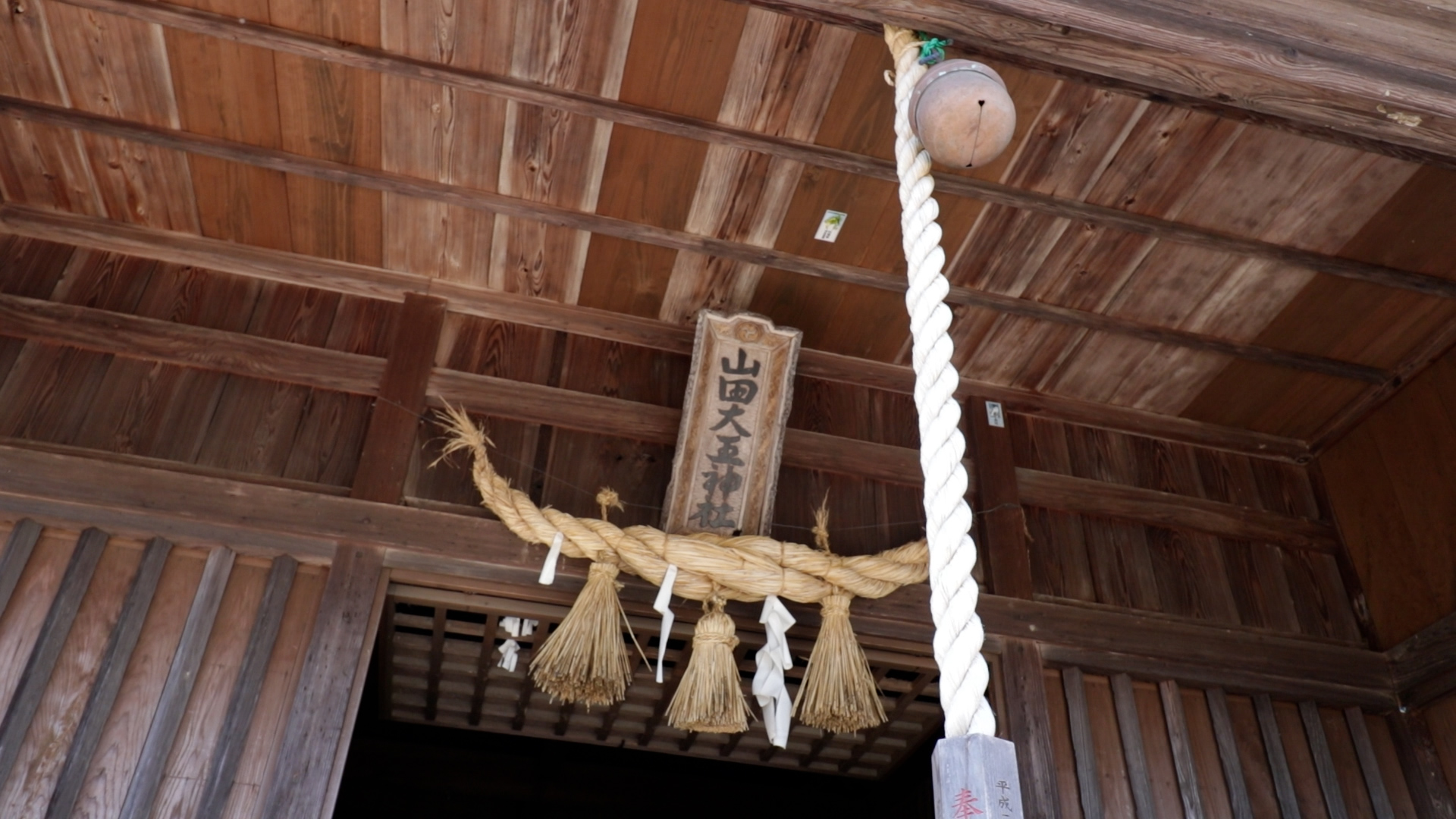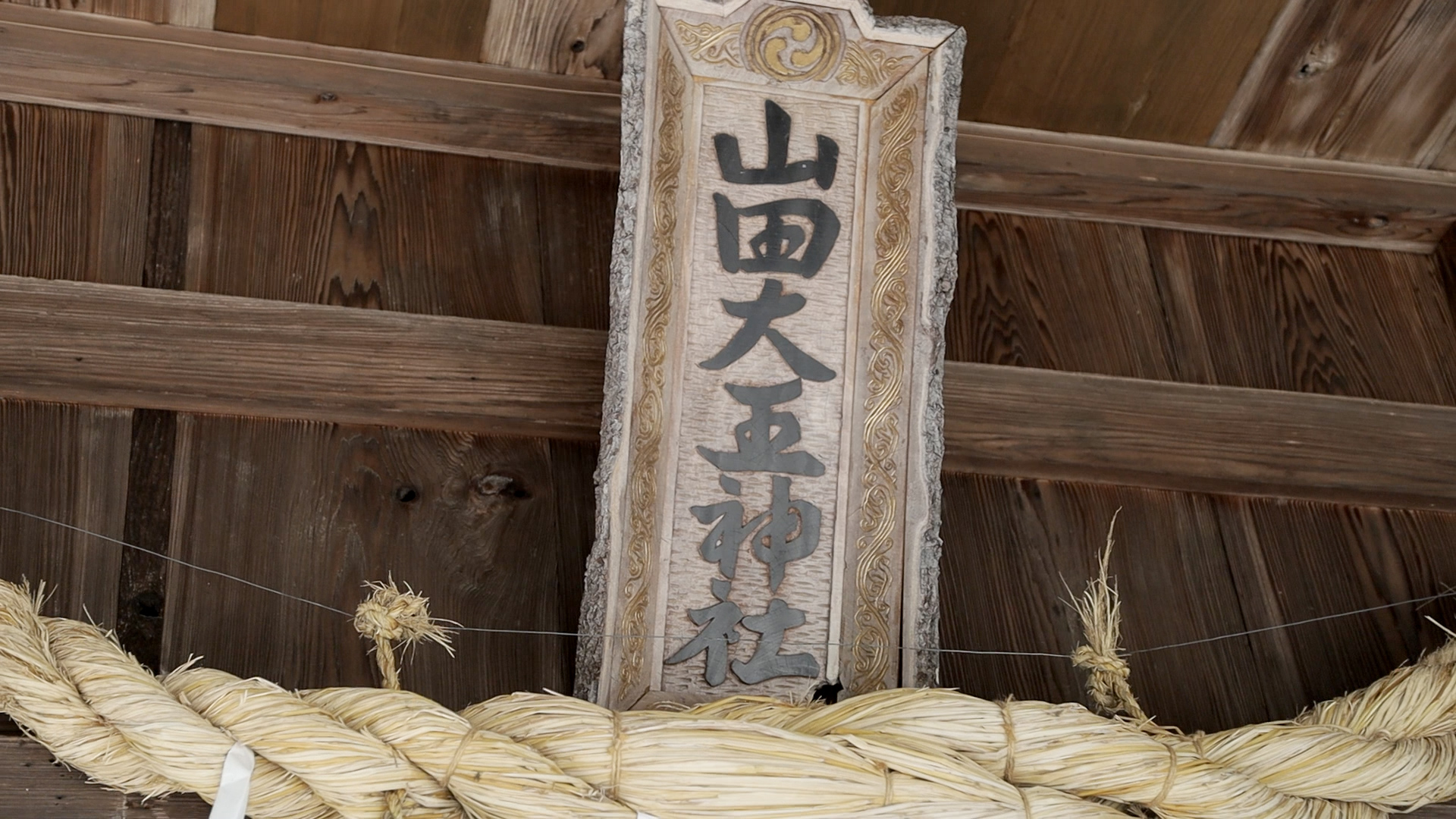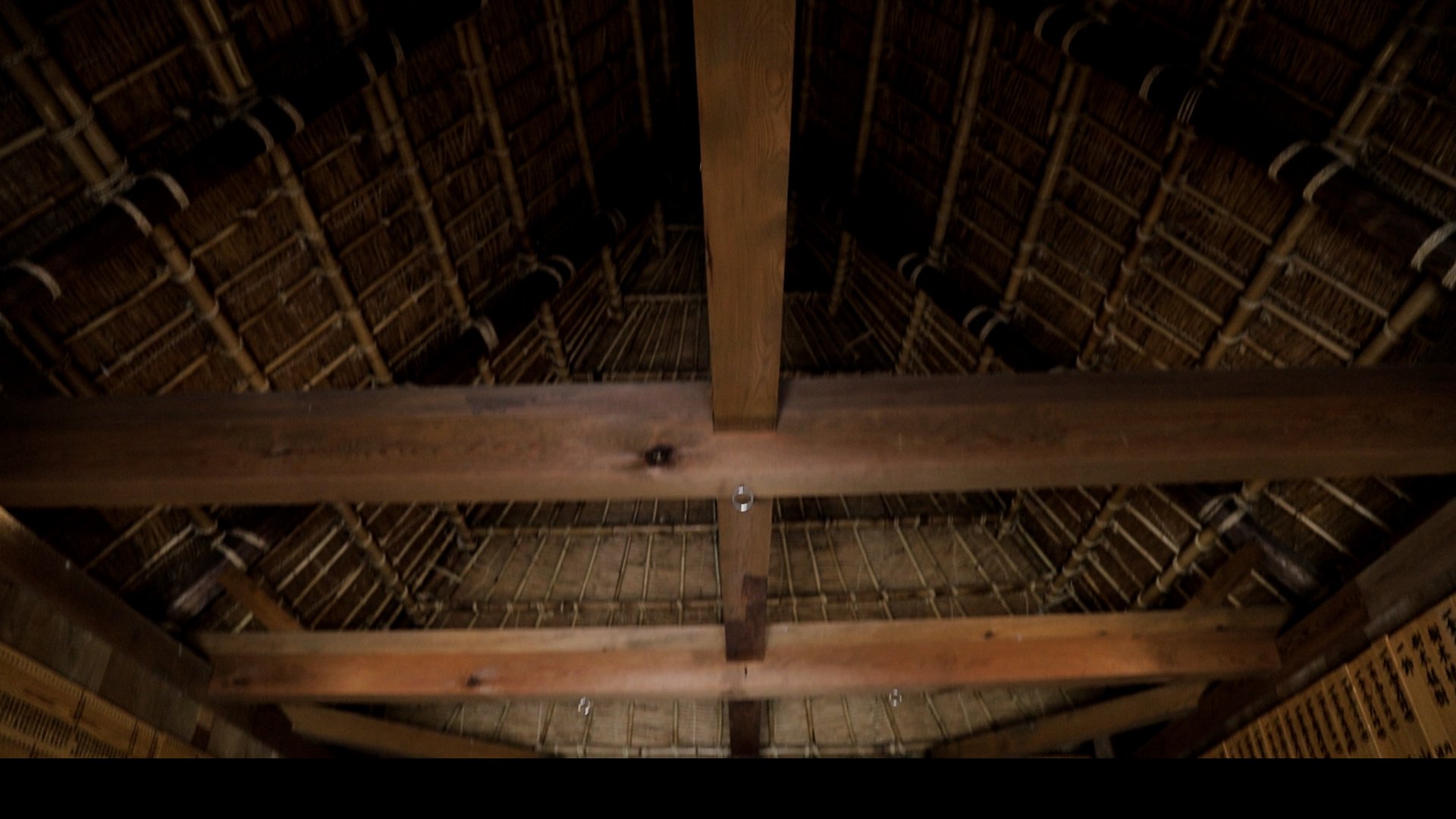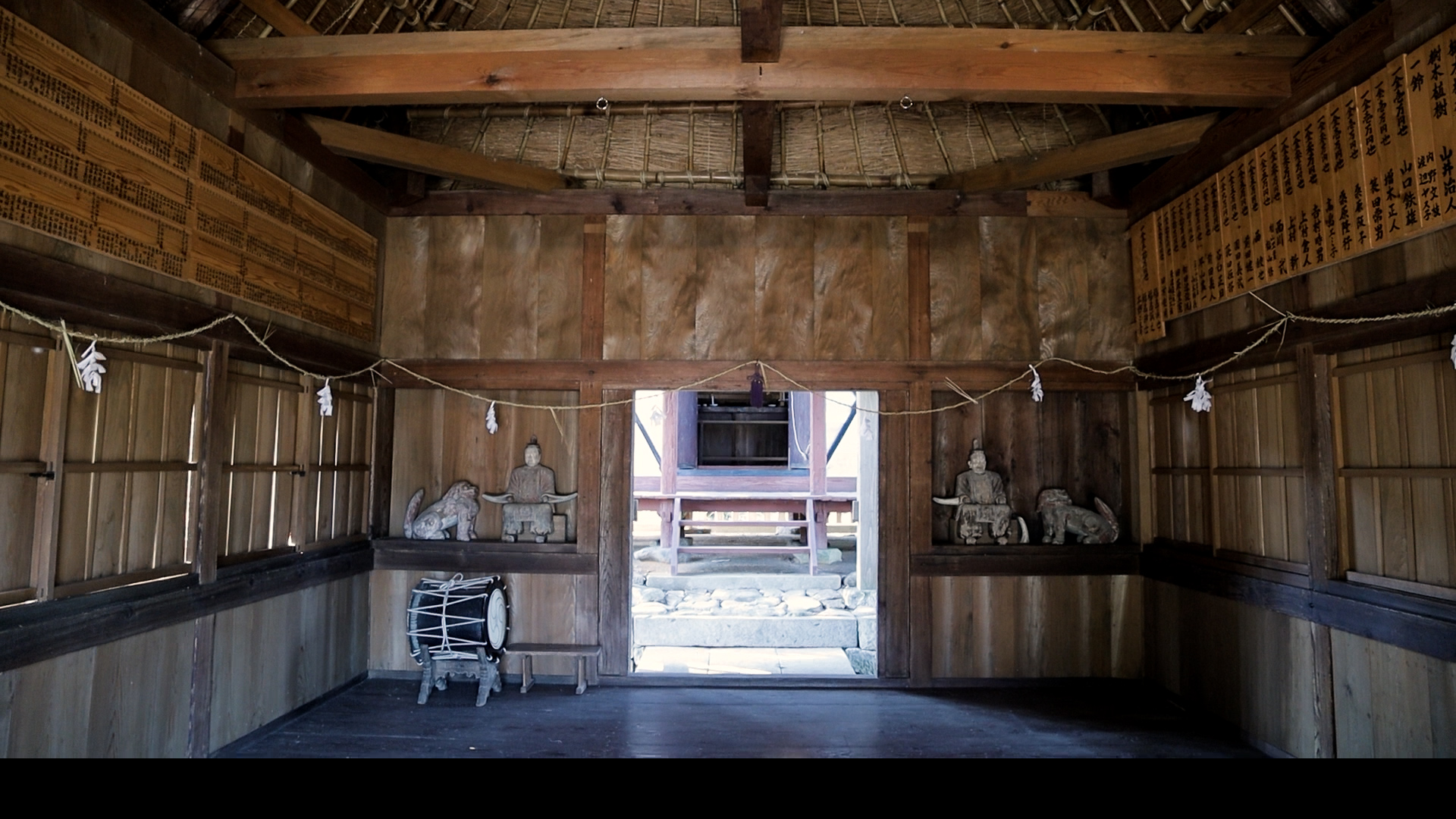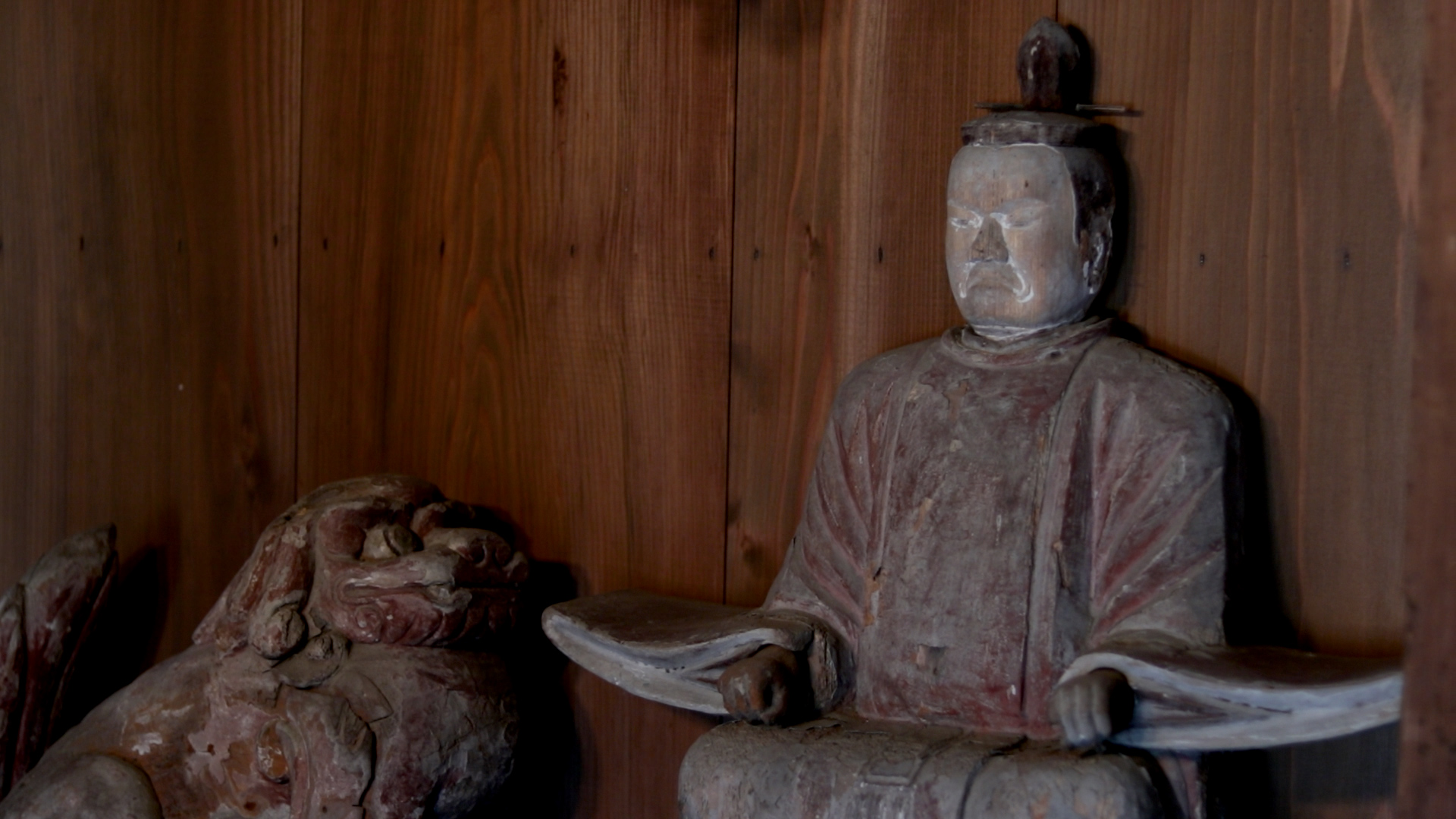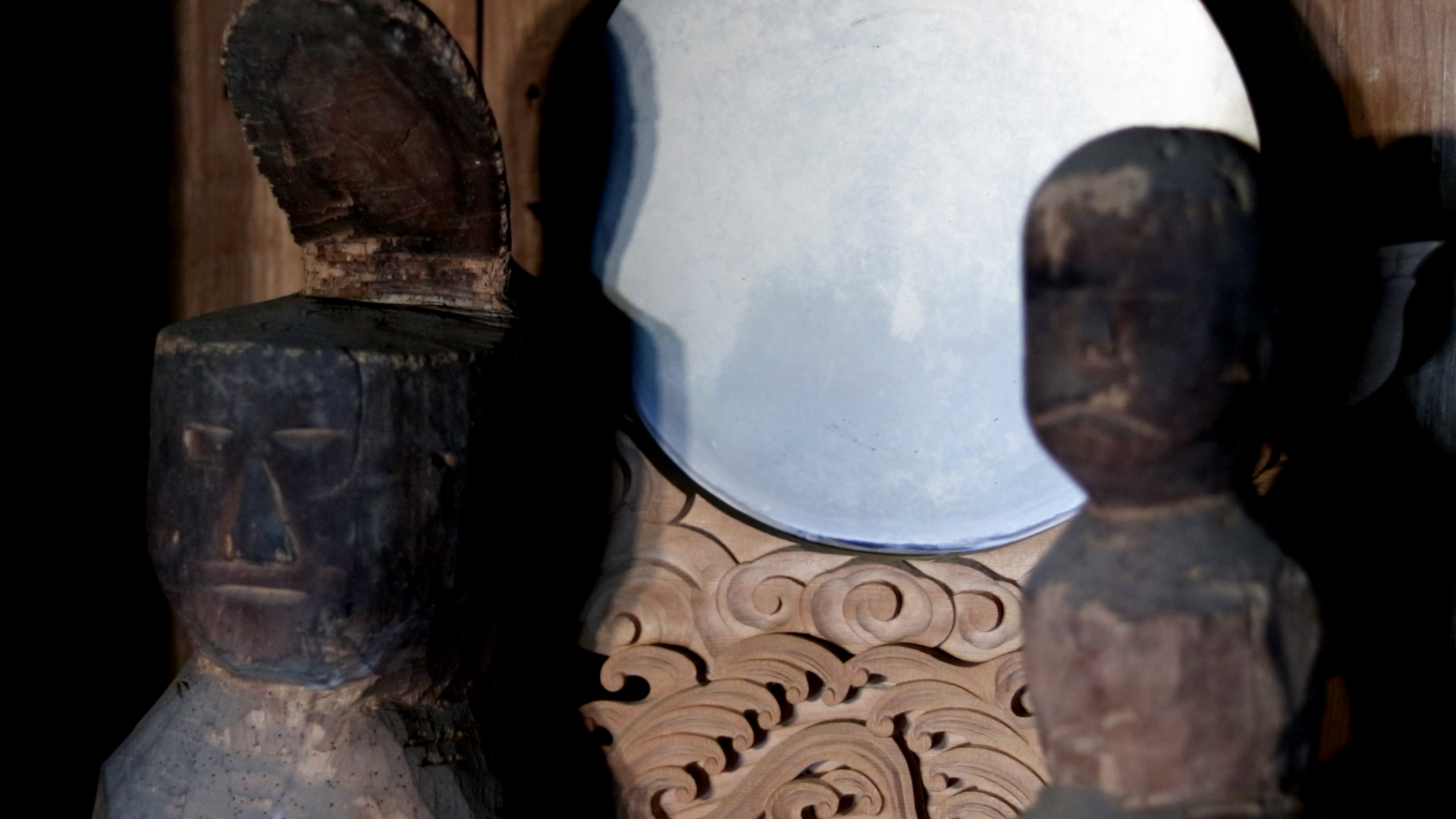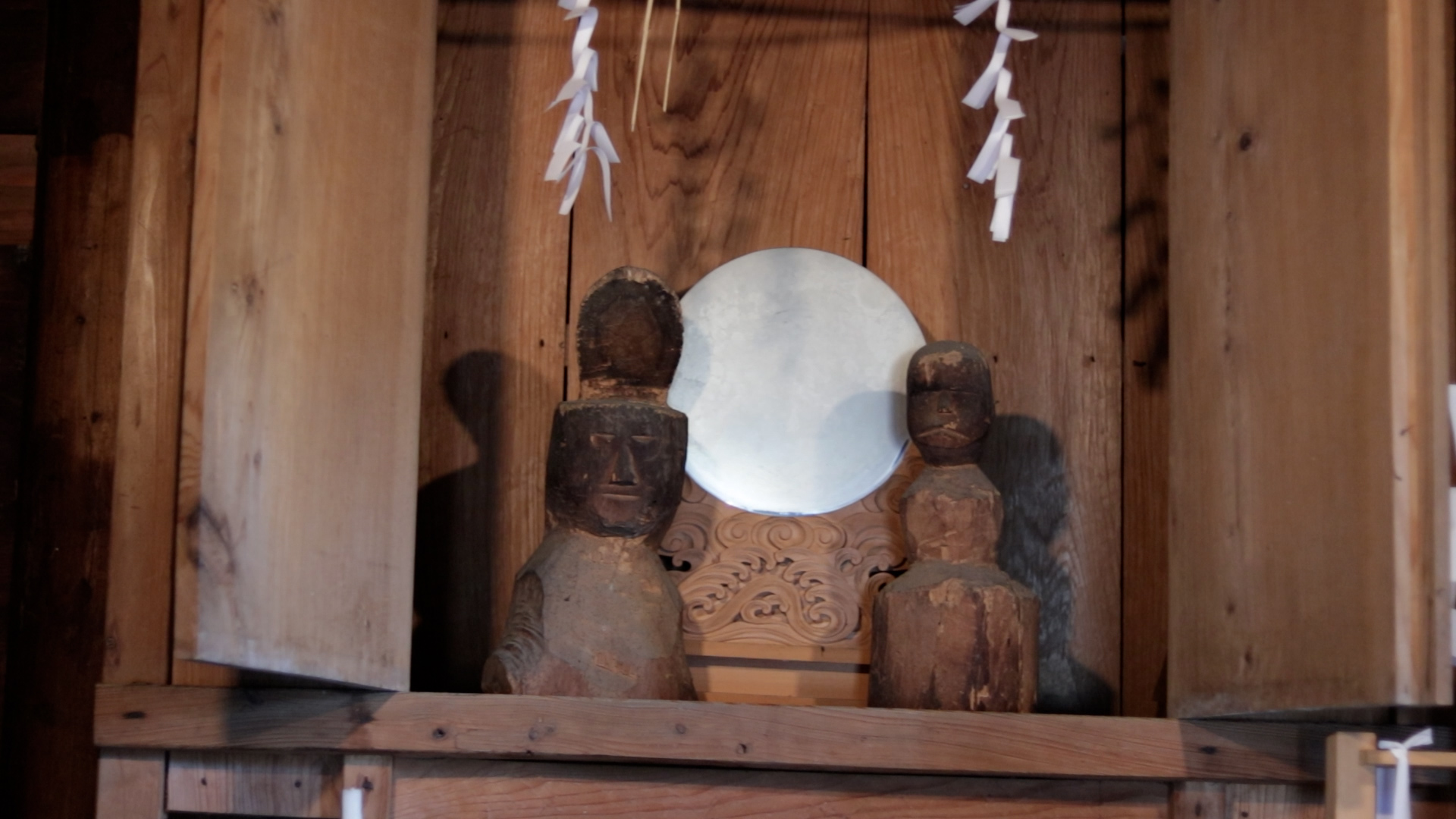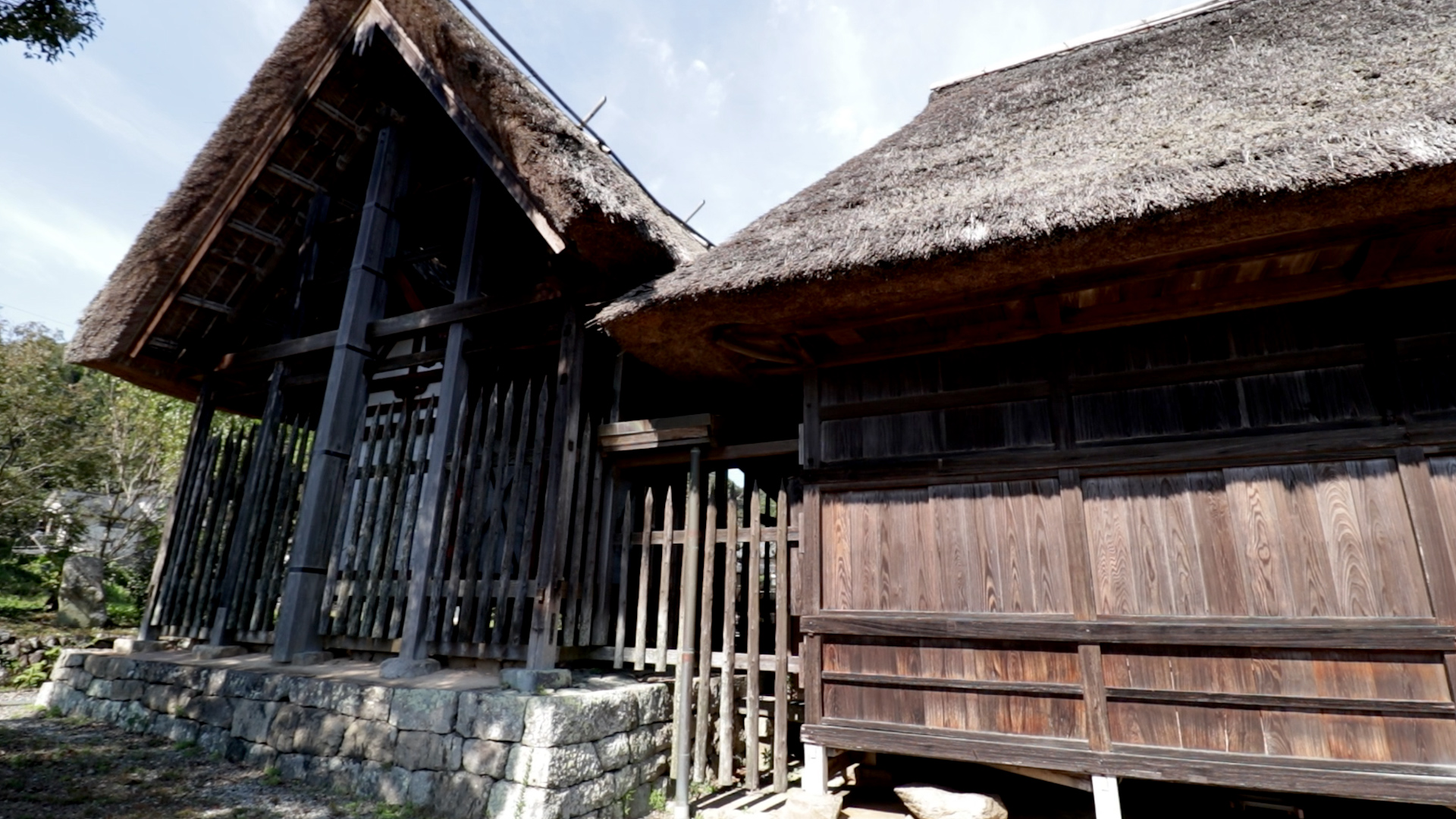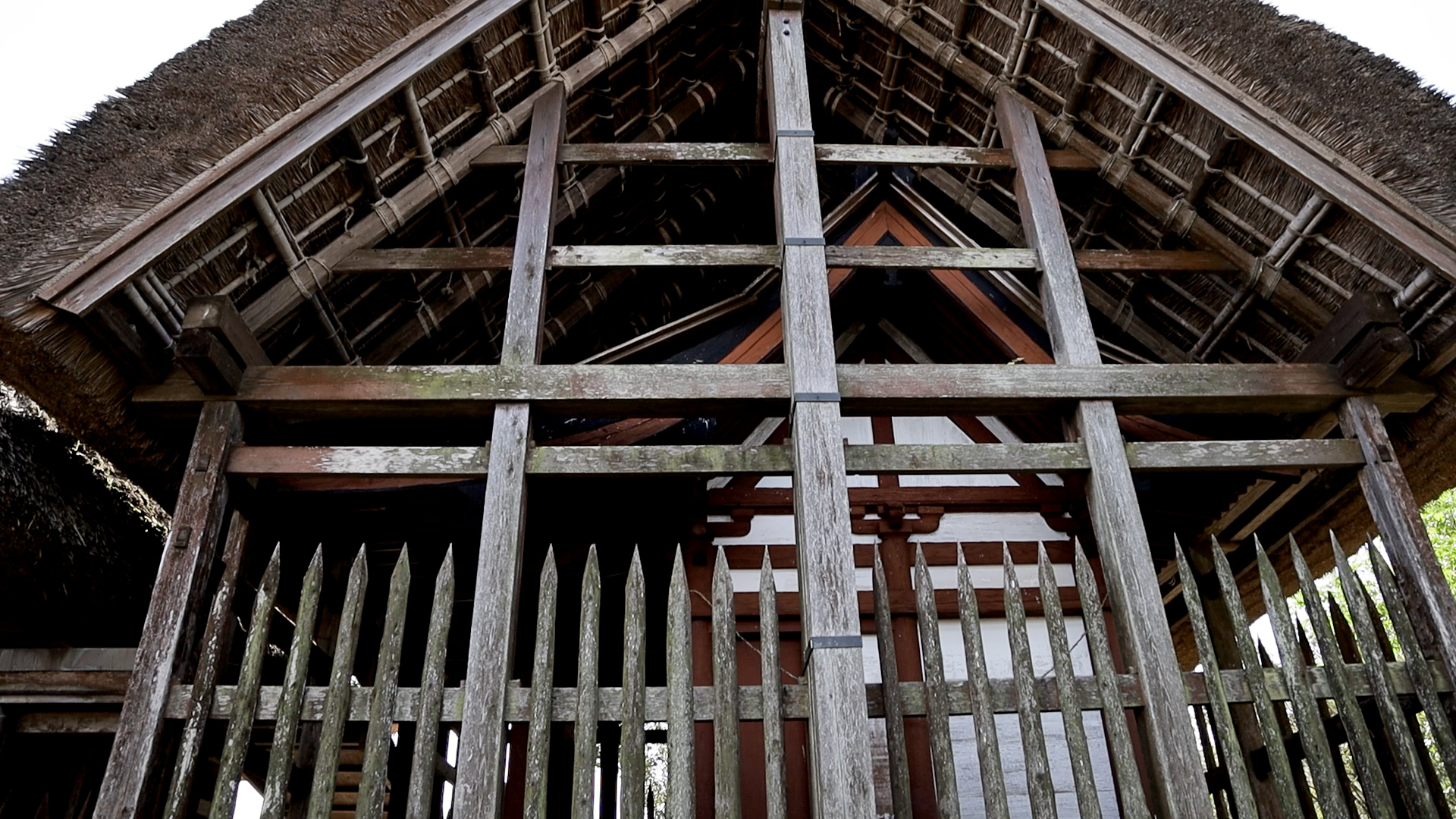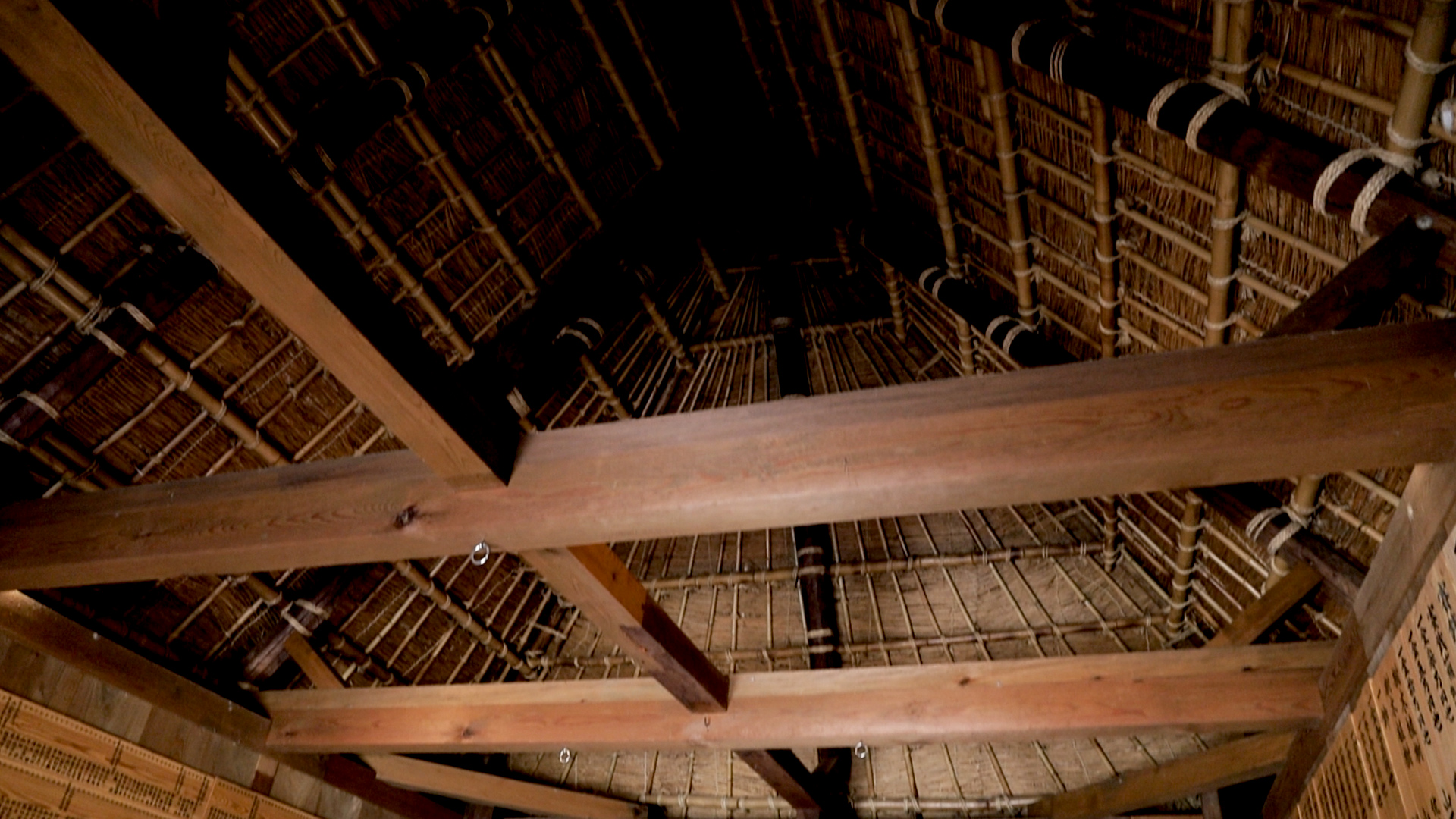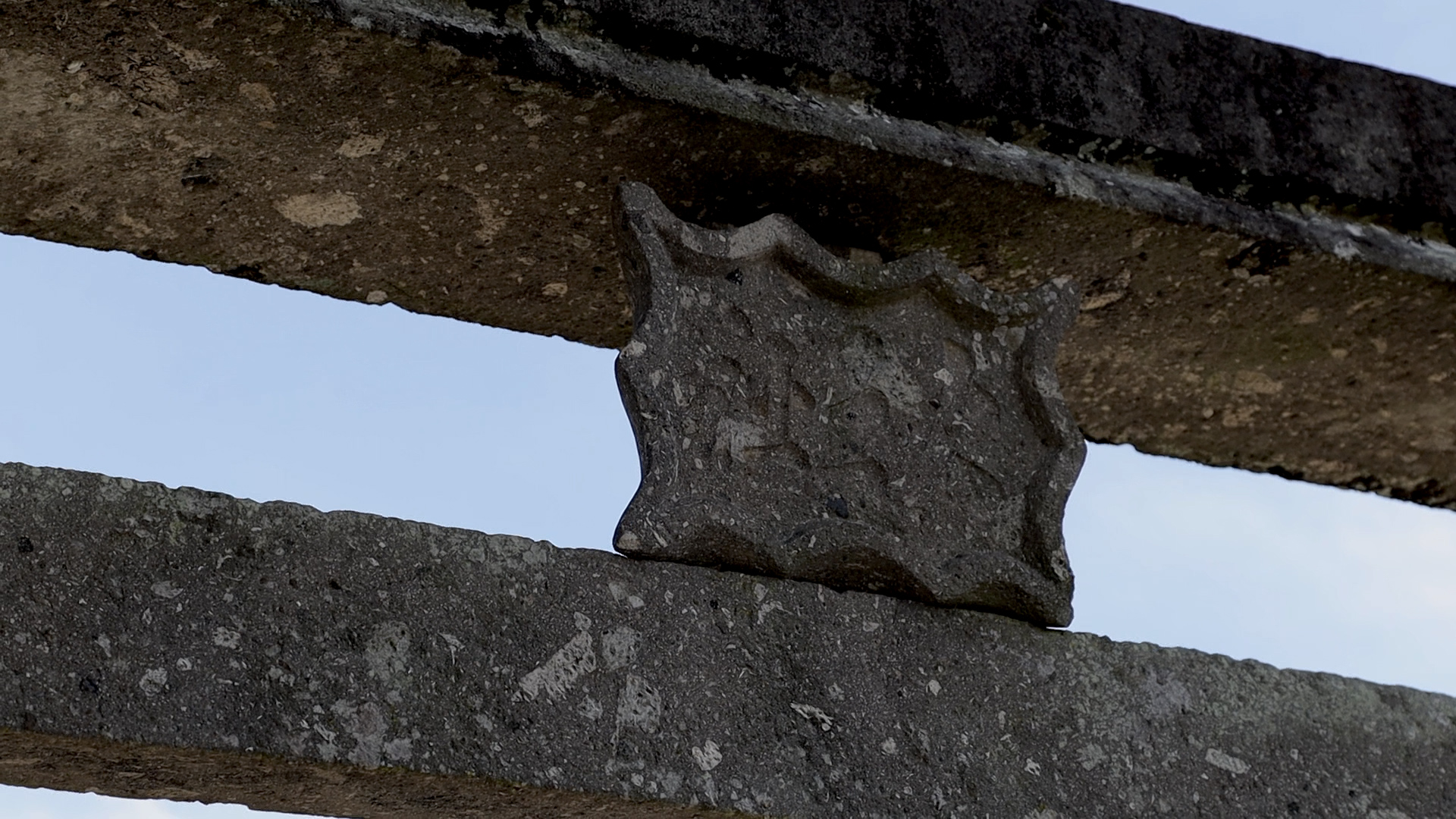 Main Sanctuary/Worship Hall and Offering Hall Yamada Daio Shrine, located in the village of Yamae, was built to appease the vengeful spirit of Hirakawa Jiro Fujitaka, a lord from a powerful medieval family that ruled the village of Yamada in Nagayoshi District, Kuma Township, who was overthrown by Sagara Nagayori, the first head of the Sagara family and Lord of Hitoyoshi.
Yamada Daio Shrine is one of four Daio ("Great King") shrines built on the land north of the Kuma River, which was once ruled by the Hirakawa Clan.
It is unknown when it was constructed.
It is estimated to have been built between 1299 and 1301 based on a sign describing its construction.
Later reparation and restoration works were performed on the Main Sanctuary in 1546 and on the Worship Hall in 1580, and in 1761 the Worship Hall and Offering Hall were built anew.
Every November, an annual festival is held to pray for a bountiful harvest.
Shrines constructed during the Kamakura (1192~1333) or Muromachi (1338~1573) periods which are still in such good condition are rare in southern Kyushu.
The building's landscape is also highly renowned, and it has been designated a National Important Cultural Property.
The Main Sanctuary, boasting a shingled roof and built in the sangensha-nagare-zukuri style (a style characterized by a long-extending, curved front slope with four columns), is hand-painted in a stunning vermillion using a method called nitsuchi-nuri ("vermilion-painting").
This cannot be seen anywhere else south of Dazaifu.
The sash at the front of the main sanctuary is thought to have been made to contain the vengeful spirits of the Hirakawa Clan.
The oiya (a covered space housing precious objects) is 6.3 meters long and 6.2 meters wide with a triangular gabled roof.
The Worship Hall is 9.7 meters long and 4.9 meters wide and has a single-layered hipped roof slanting in all four directions.
Both of these buildings have shingled roofs.
Another highlight of this shrine is the stone pagoda directly behind the Main Sanctuary, inscribed with the words "ikketsu shoshu" ("unity in multitudes"), which is said to date back to the peaceful Nanbokucho period (1336-1392).
Cultural Property Overview
1514, Kou Yamada, Kuma Gun Yamae Mura, Kumamoto Ken, 868-0092, Japan

Discover Japanese Heritage Sites
in Hitoyoshi Kuma
Here, we present 20 cultural assets you can experience for yourself in Hitoyoshi Kuma.
Enjoy all the sights Hitoyoshi Kuma has to offer, including unique architectural and decorative techniques handed down over generations.