Joshinji (Josenji) Temple
Myodoji Temple Amida Hall
Flanked Wooden Statues of Amida Nyorai
(in Amida Hall)
Myodoji Temple Nine-Layered Pagoda
(Josenji Temple Nine-Layered Pagoda)
Myodoji Temple Seven-Layered Pagoda
(Josenji Temple Seven-Layered Pagoda)
Nationally Designated Important Cultural Property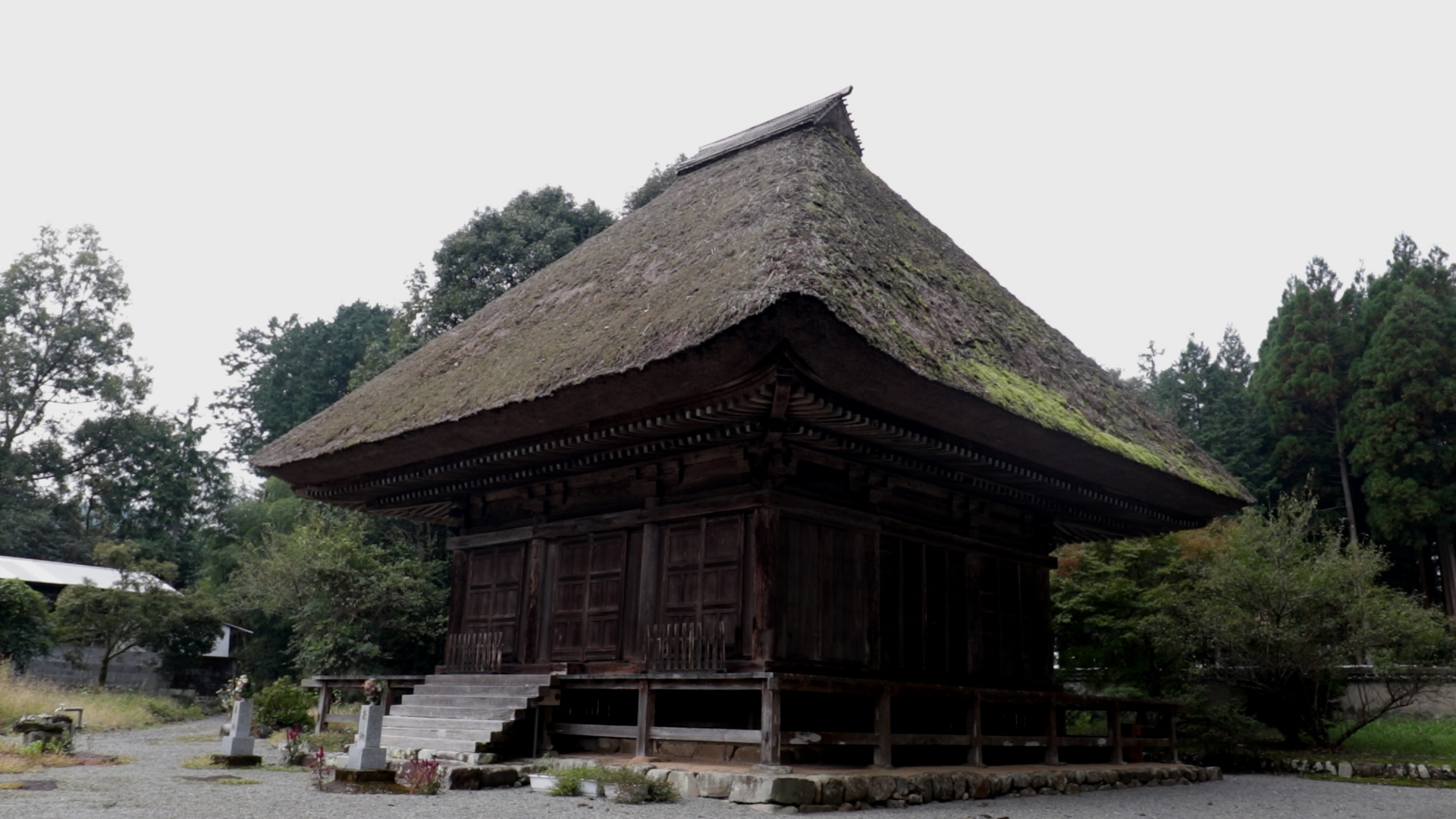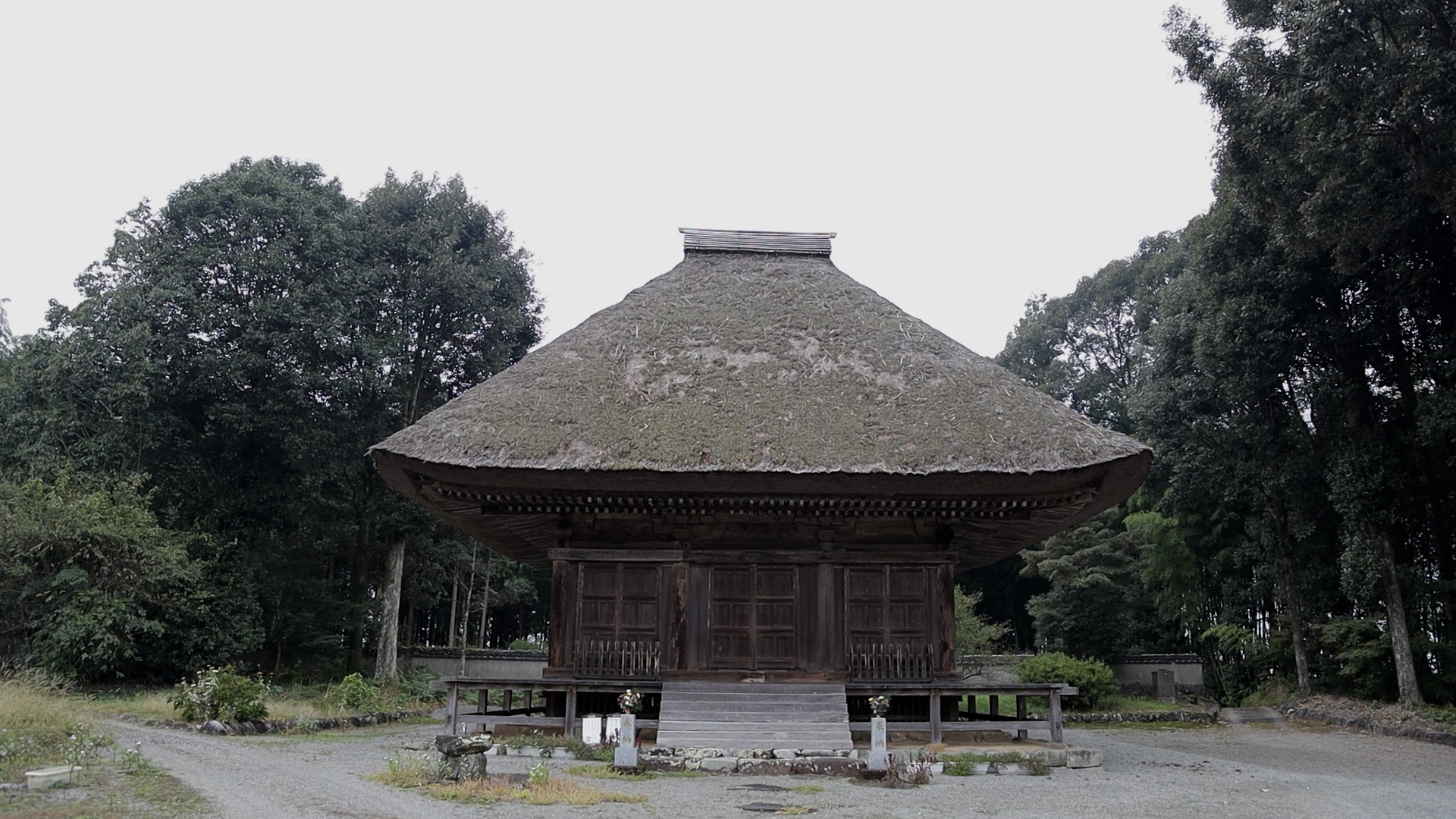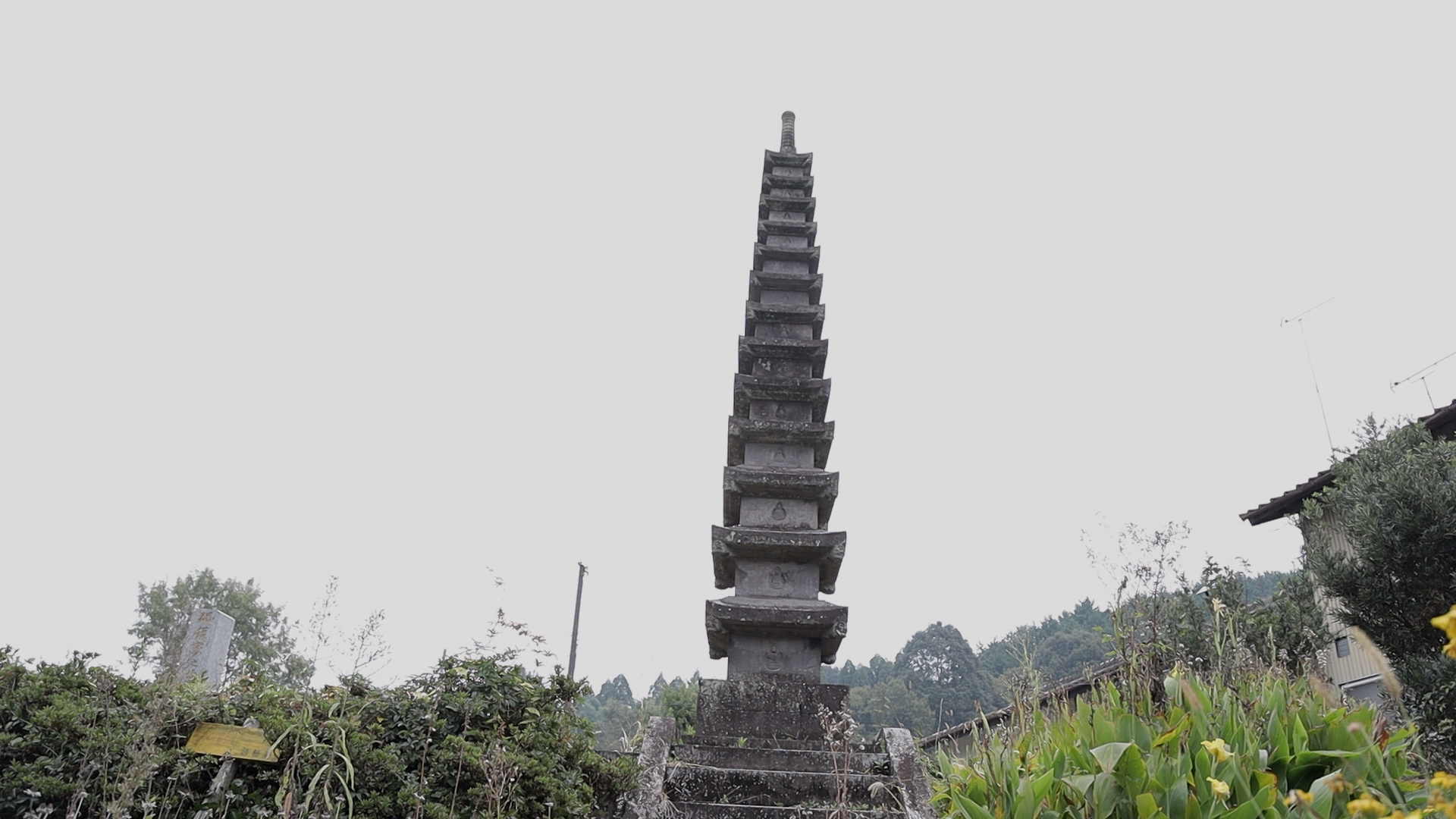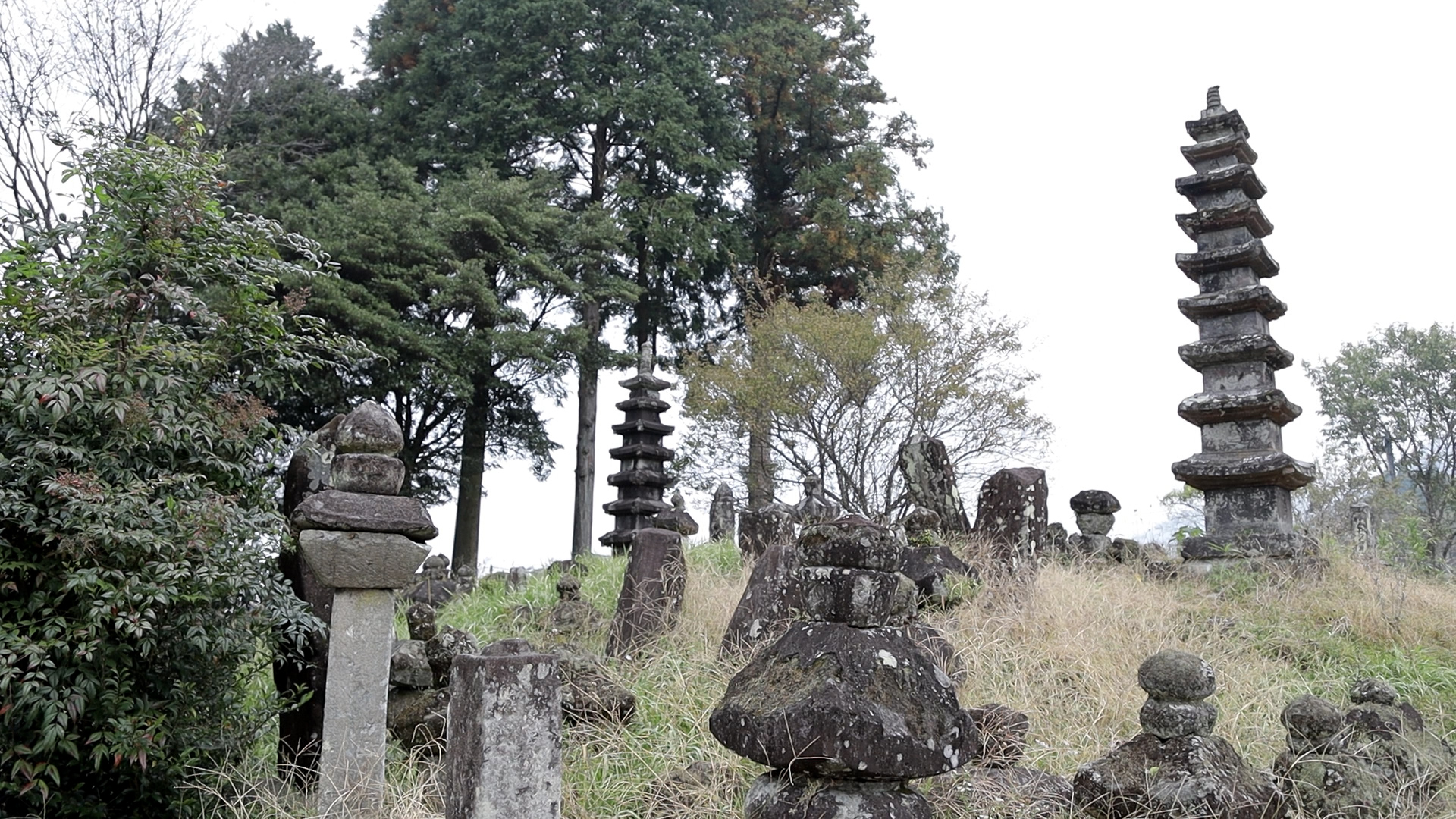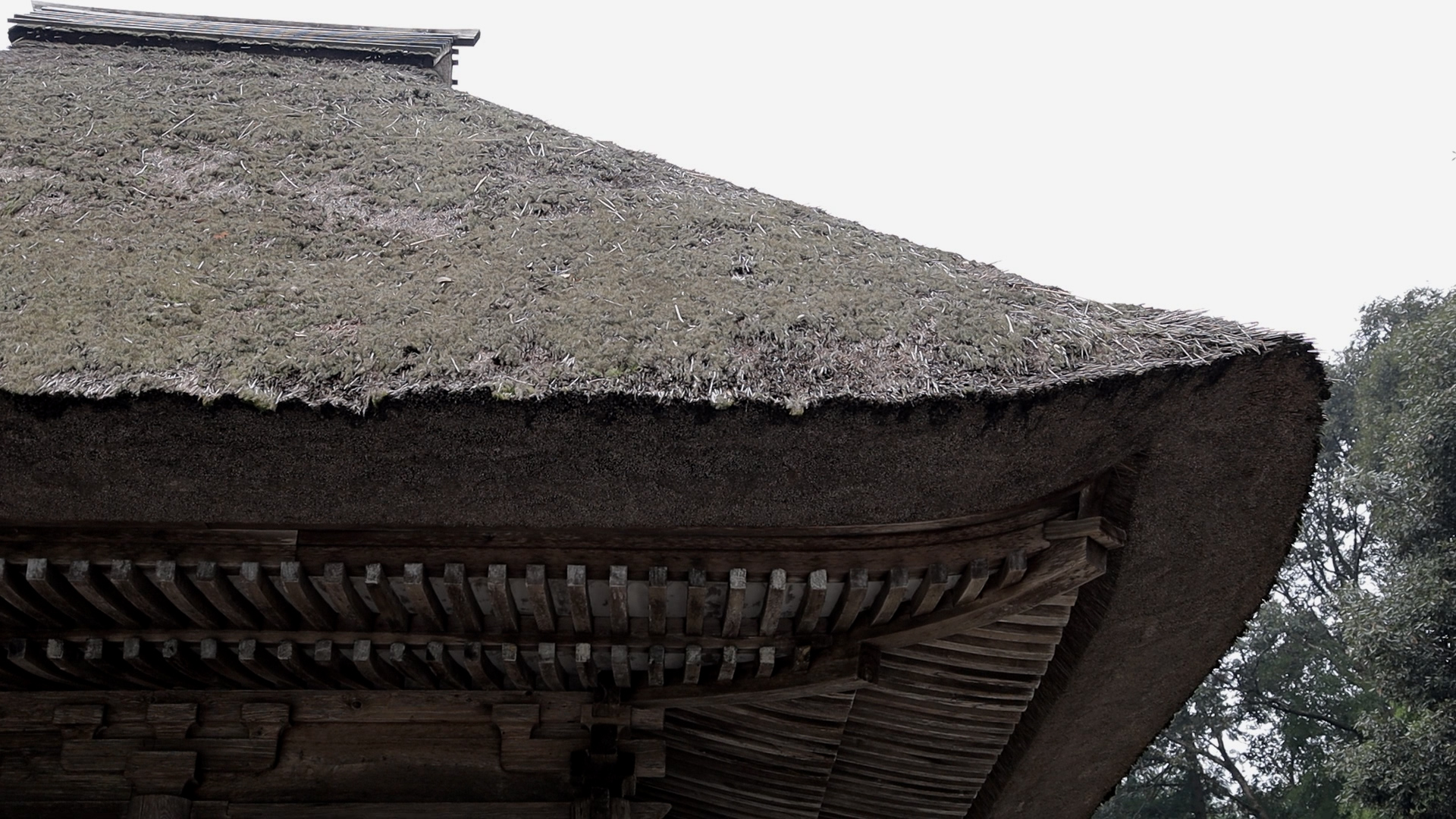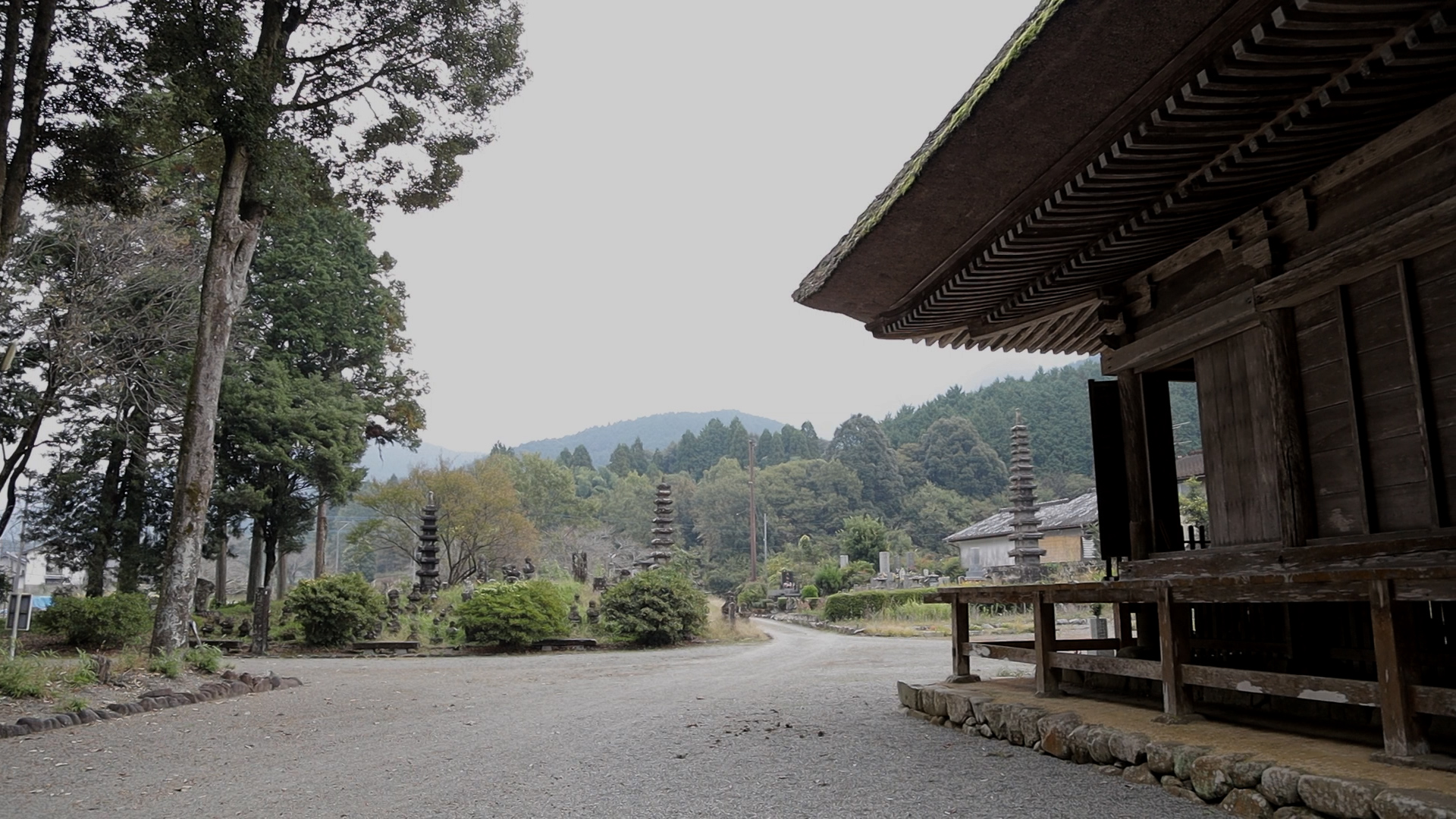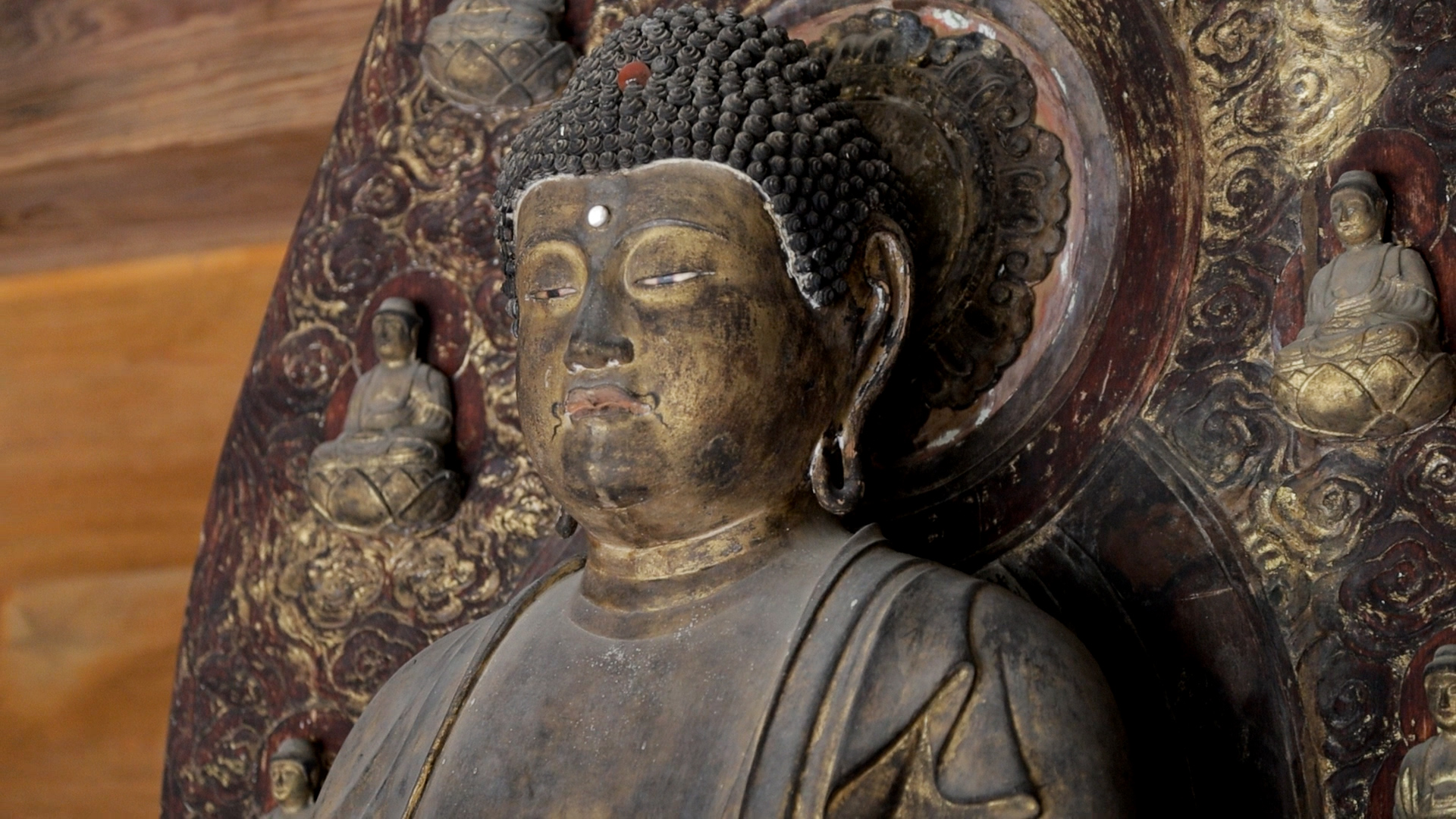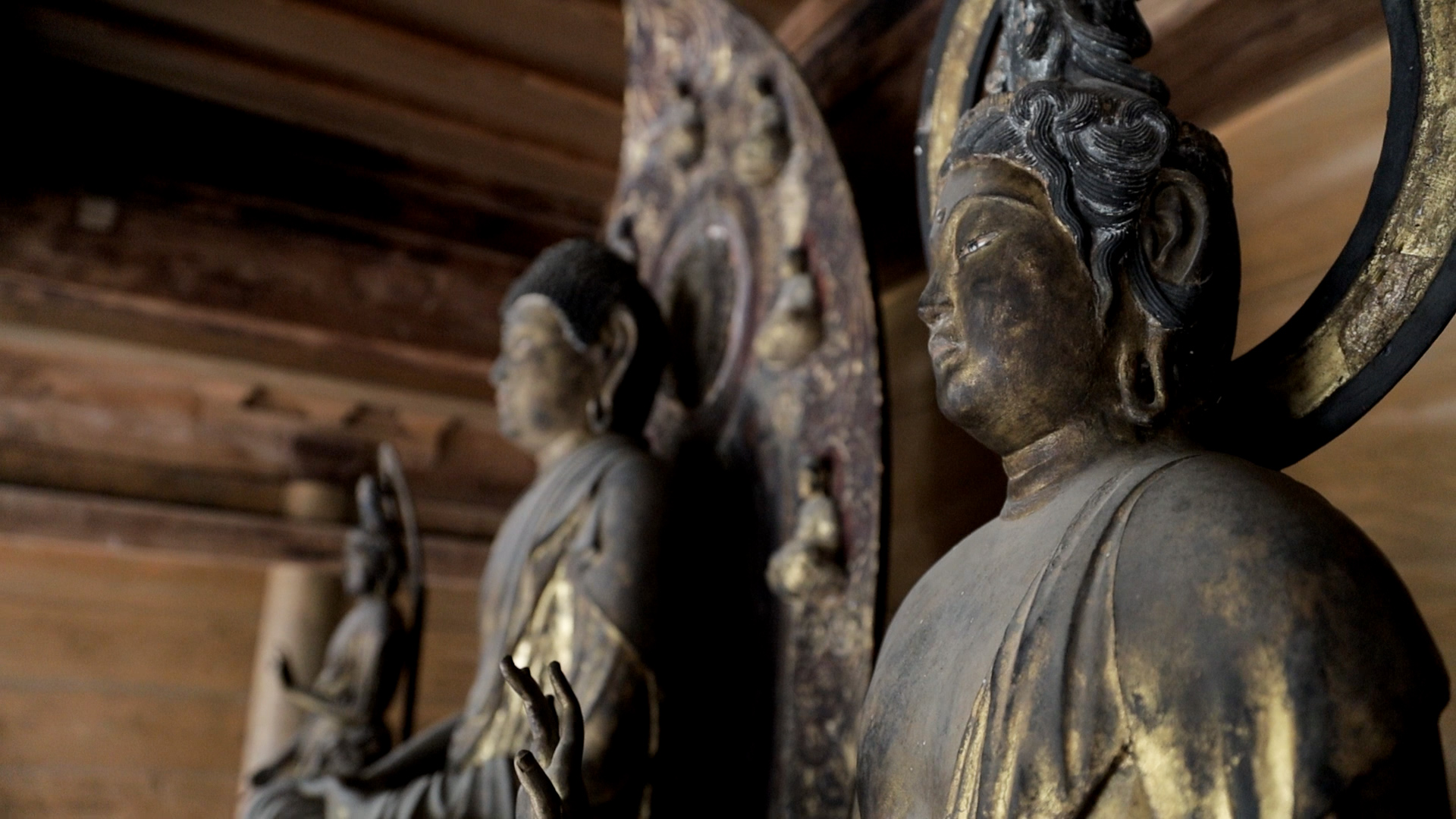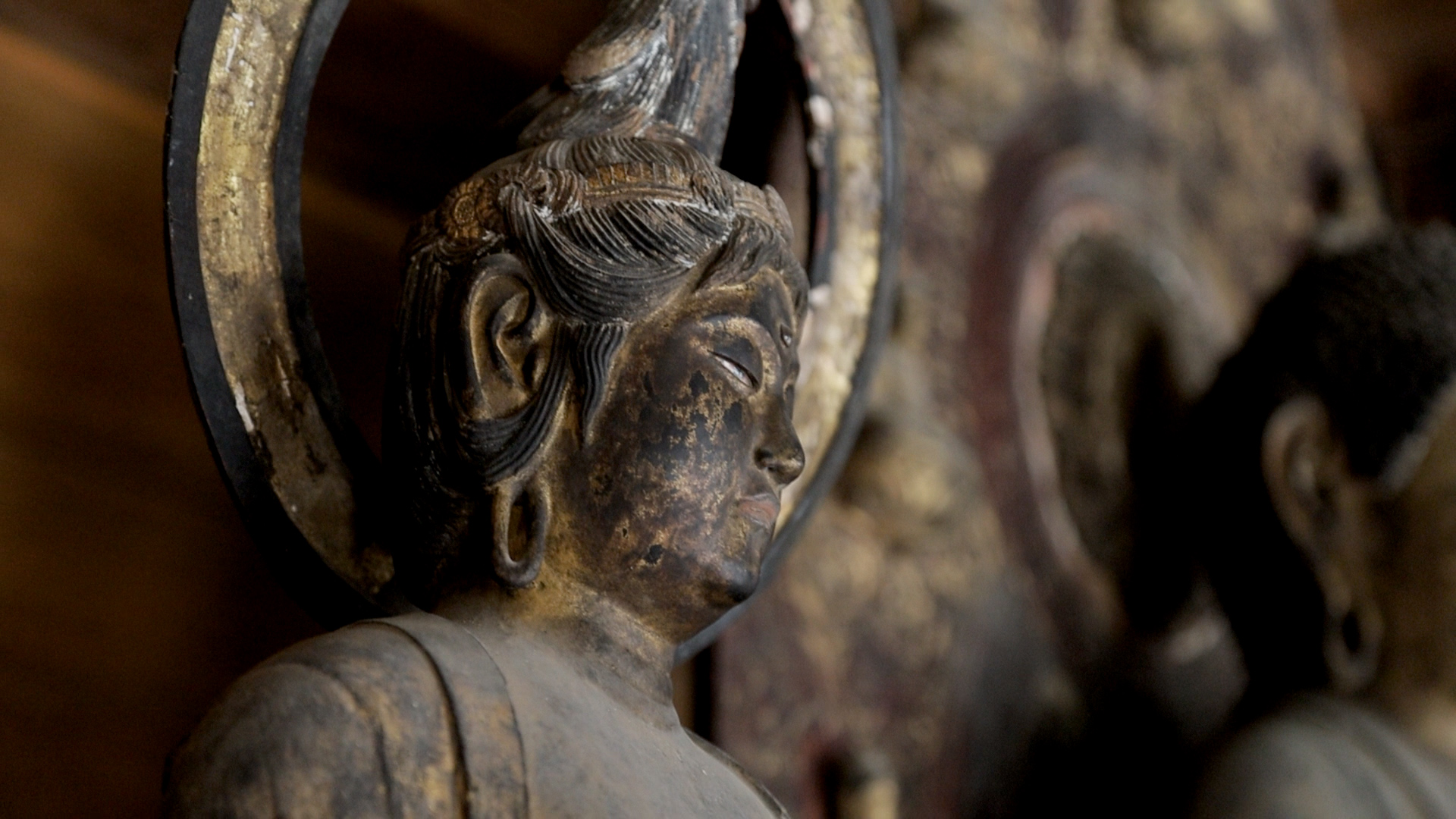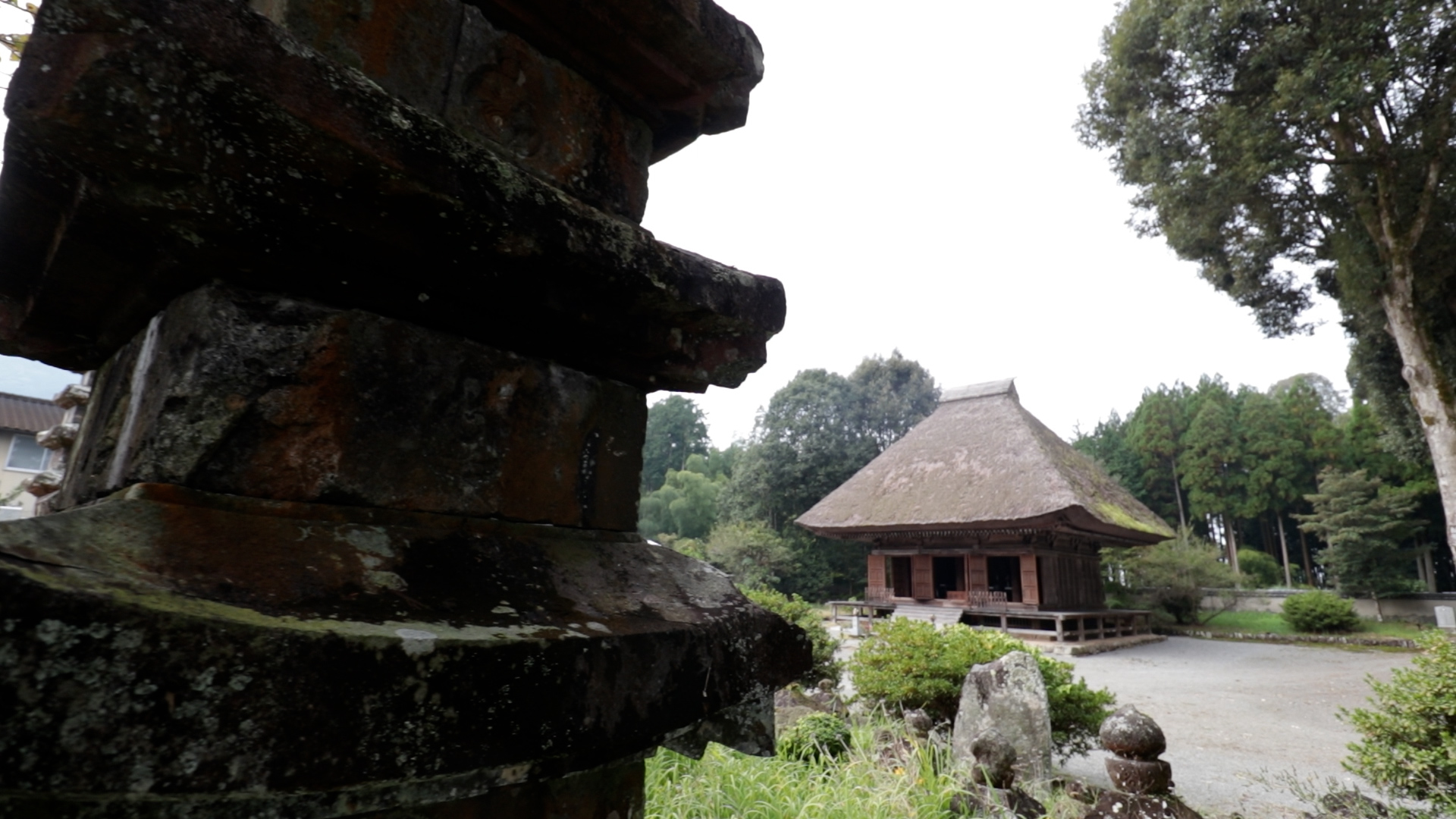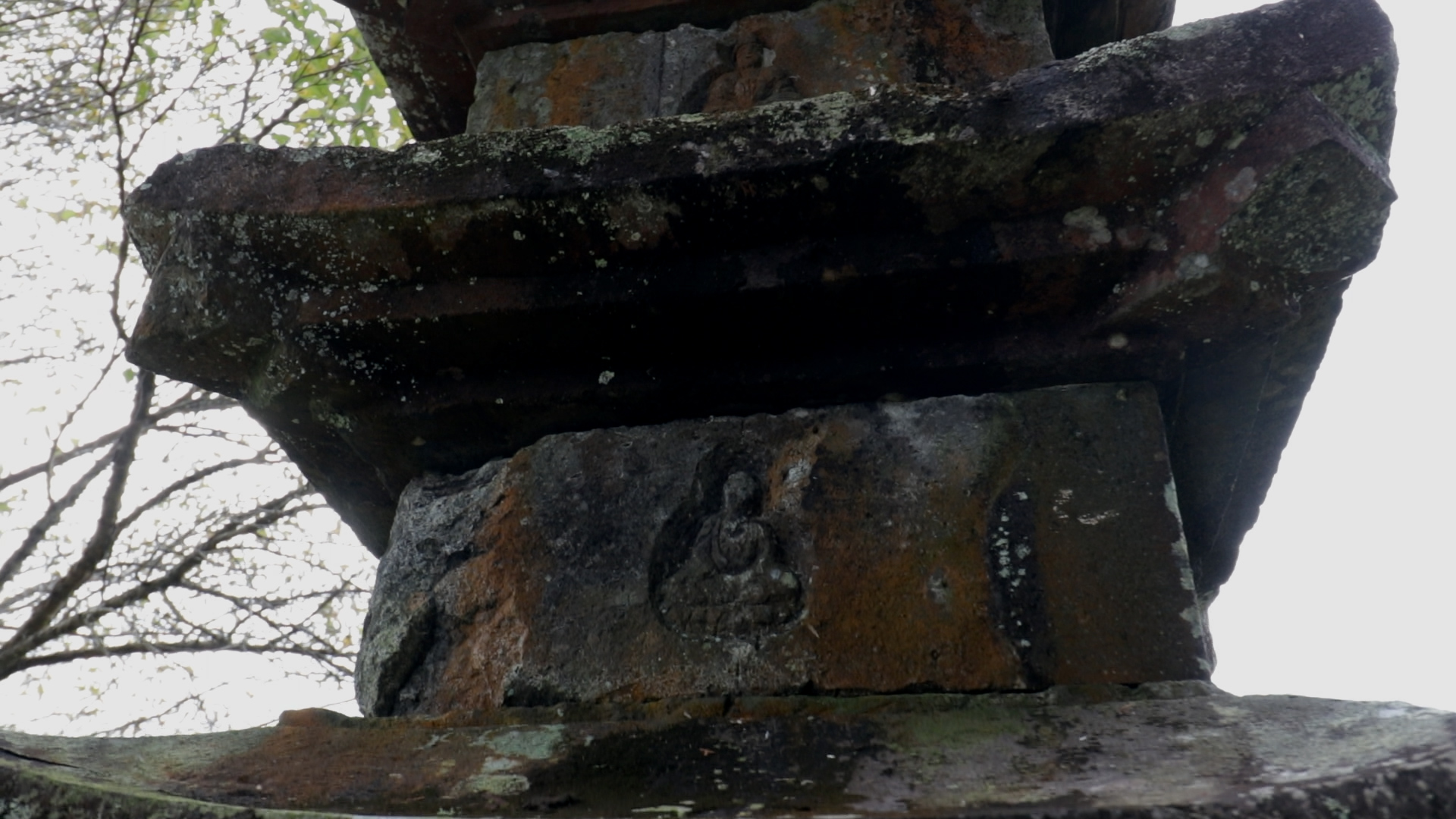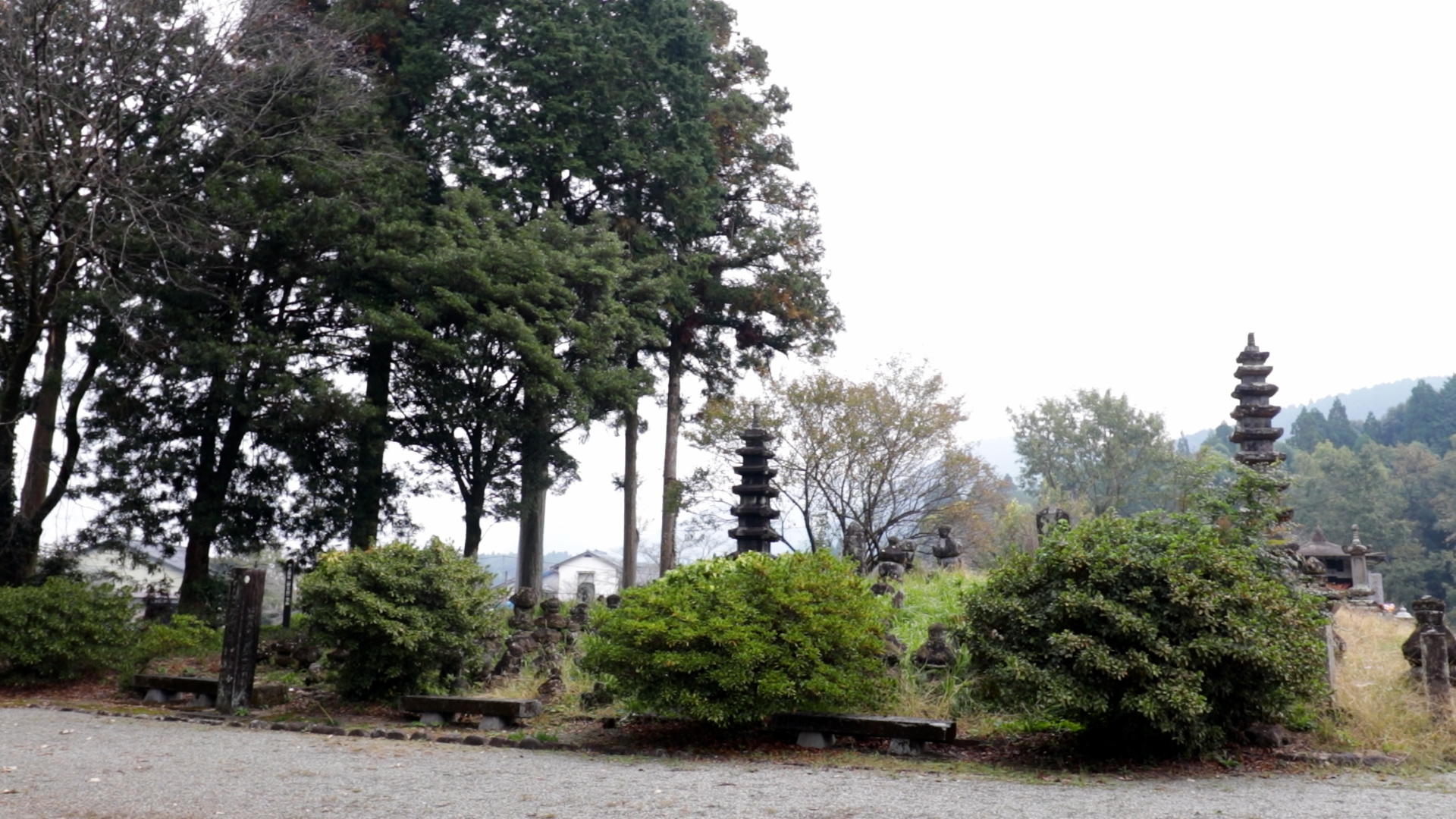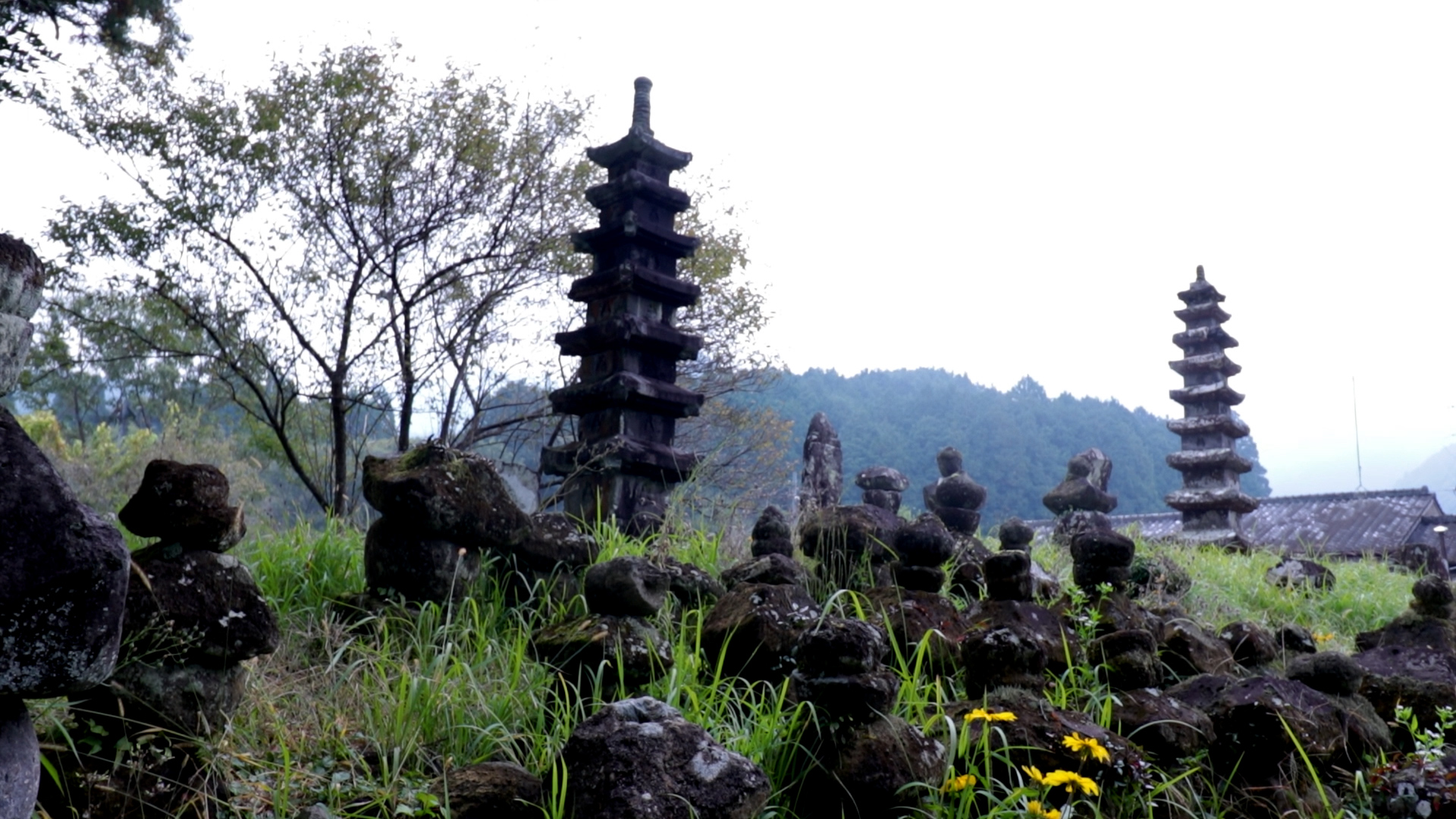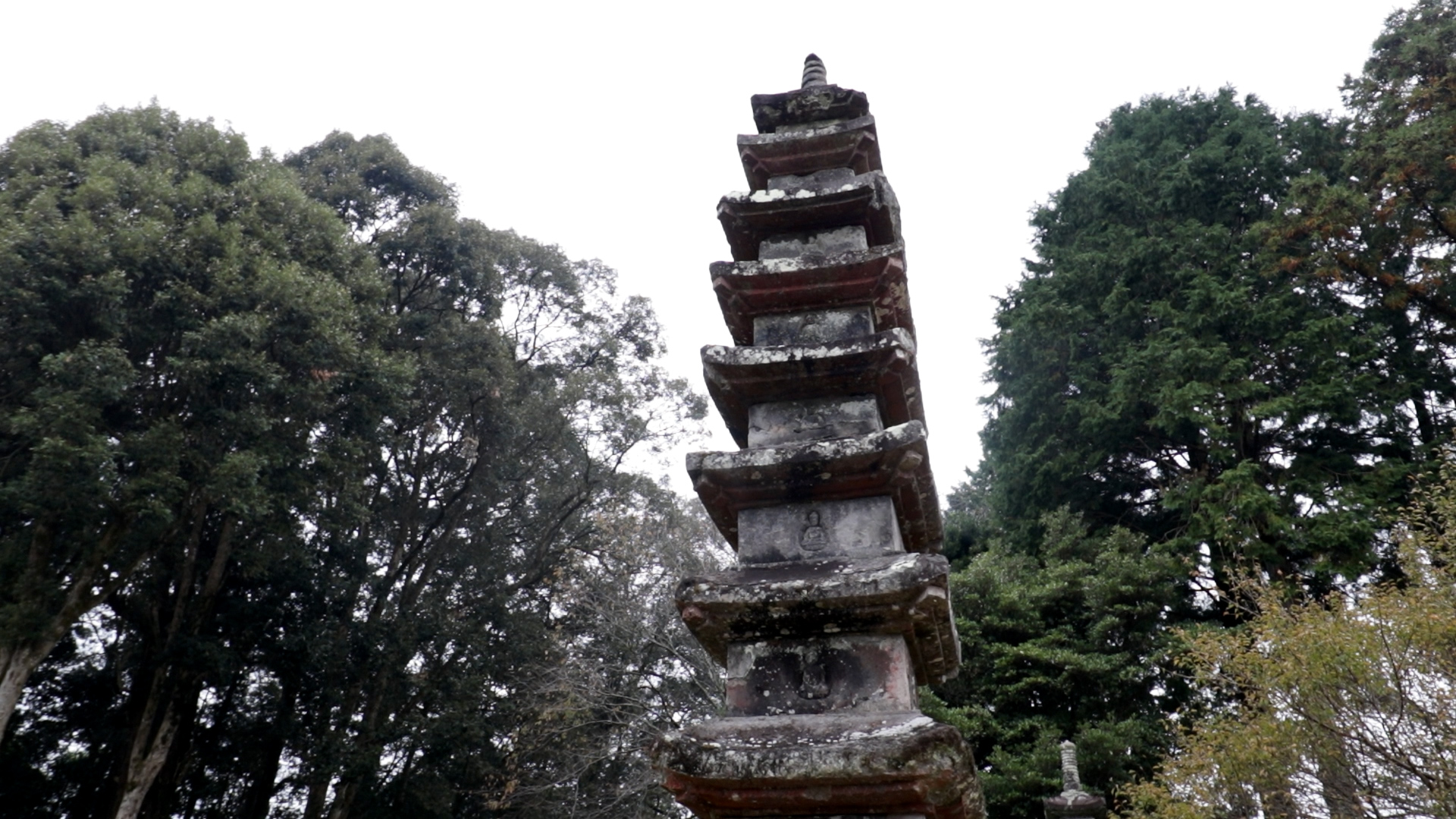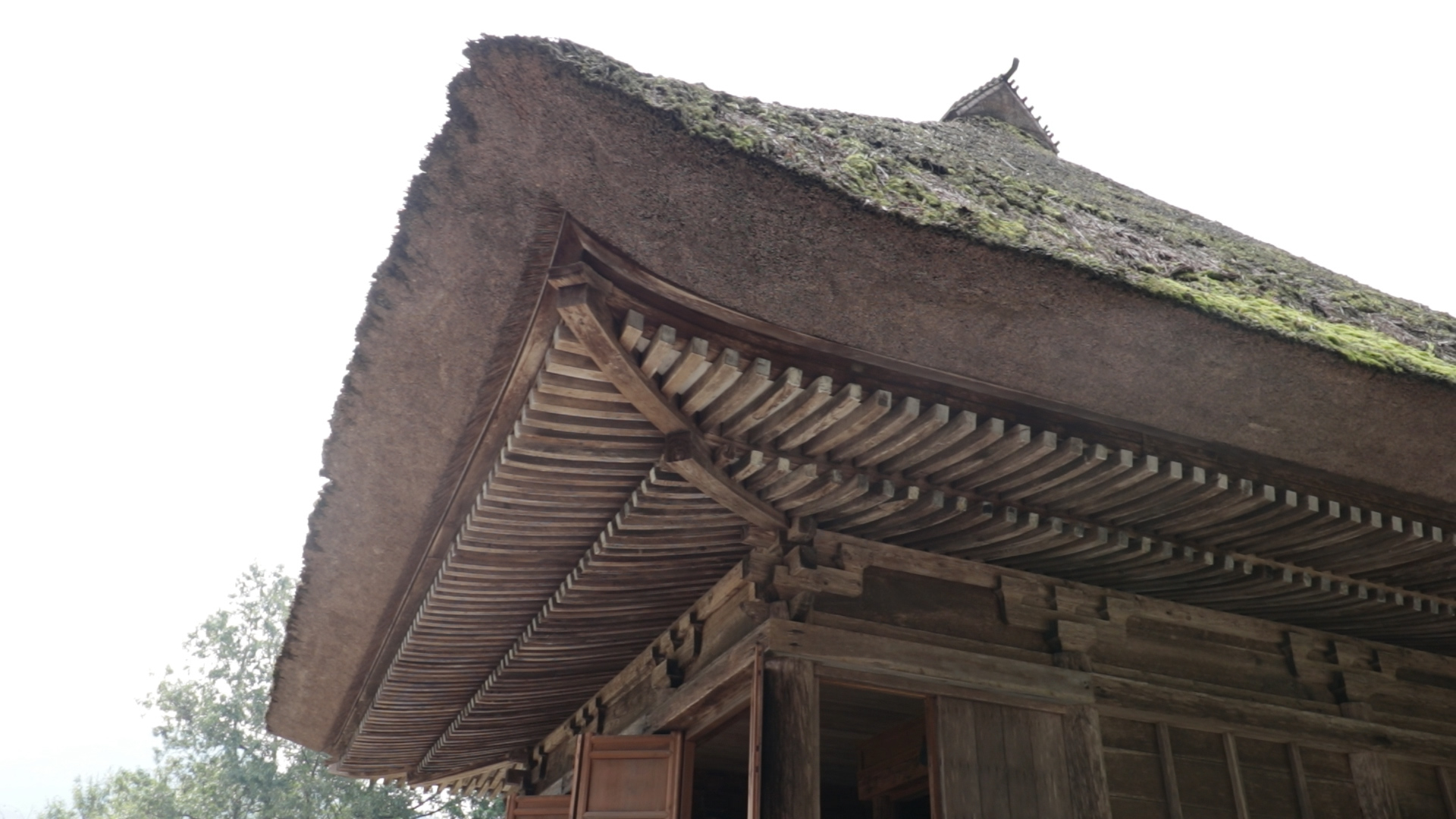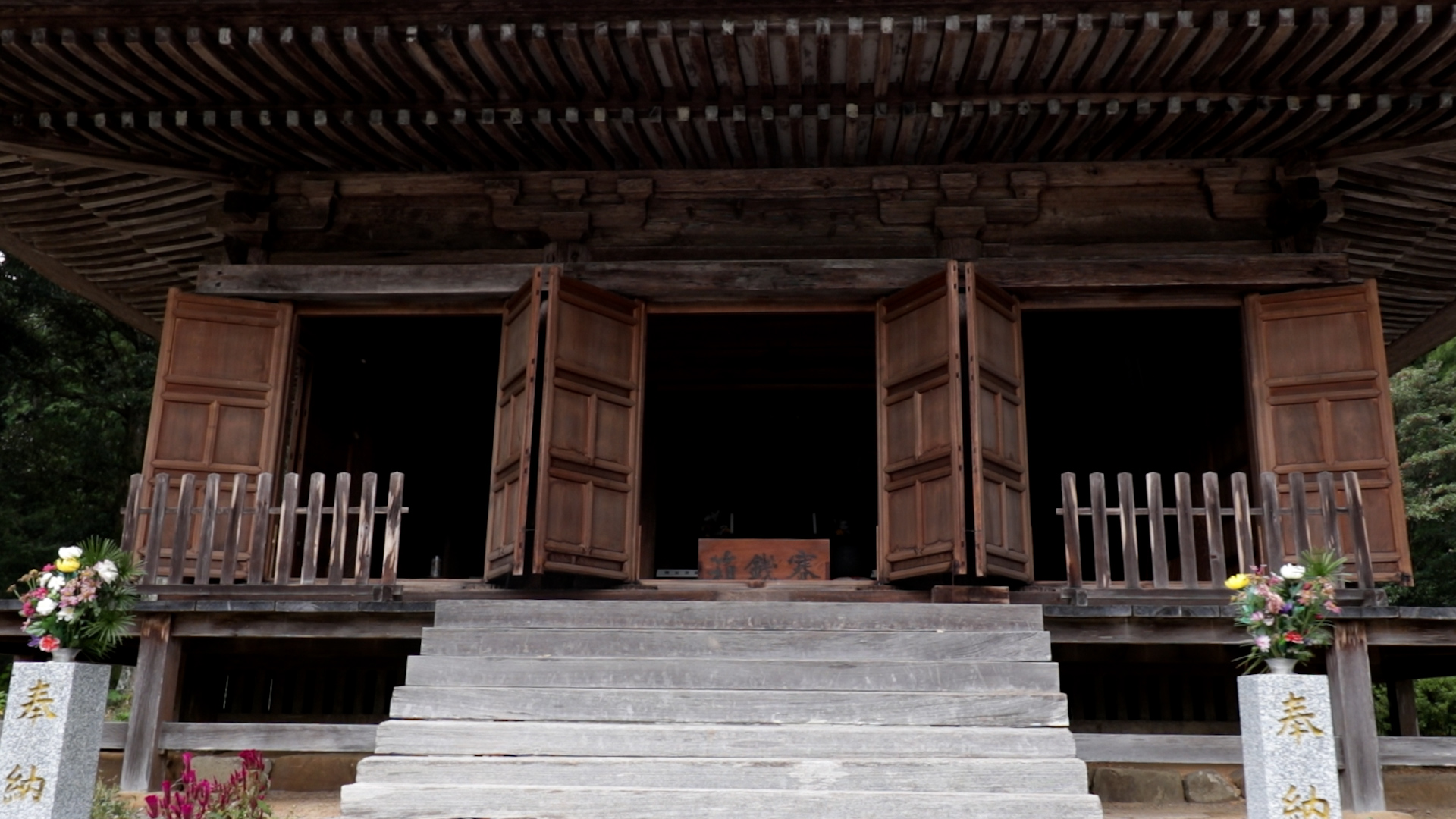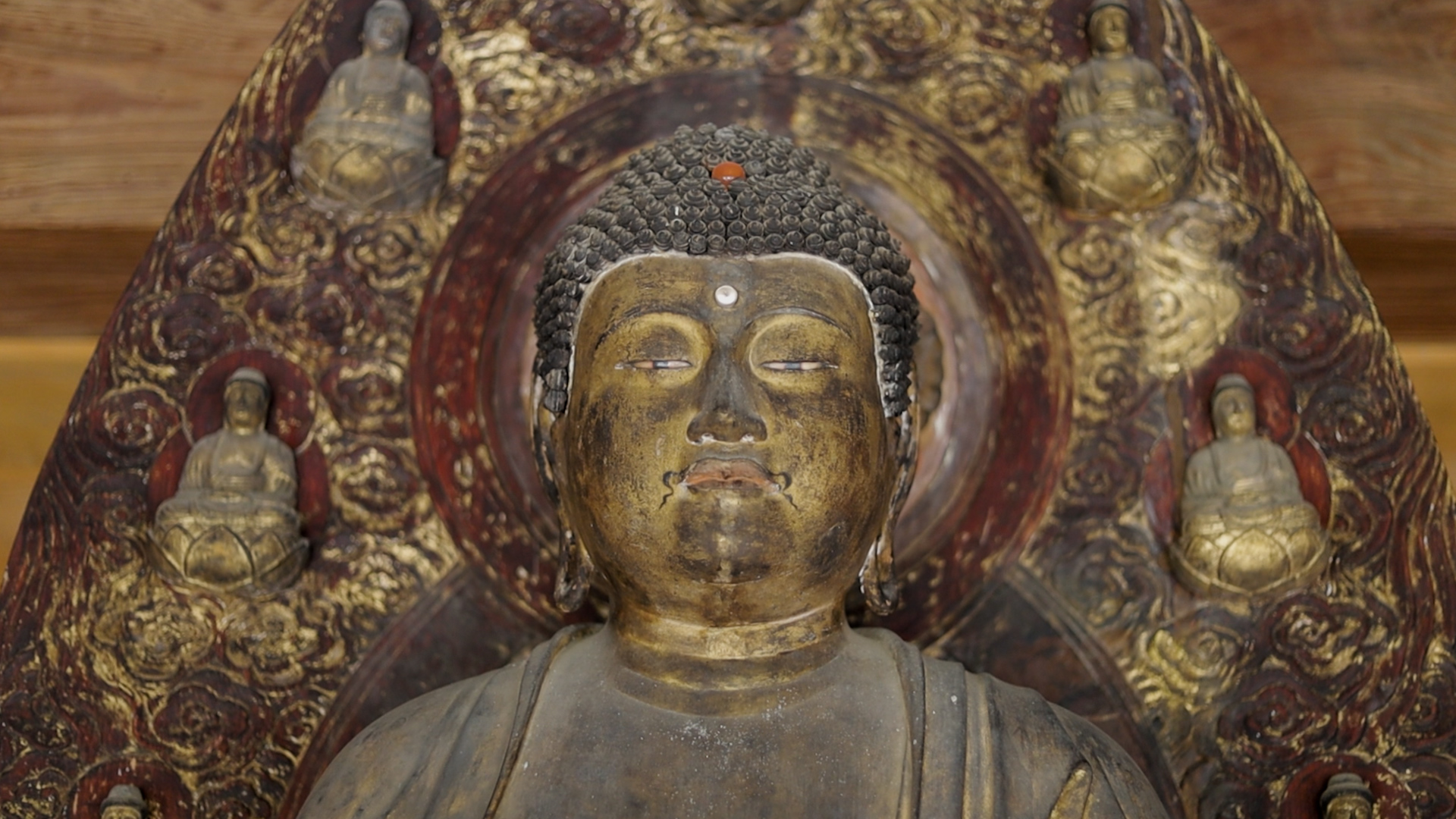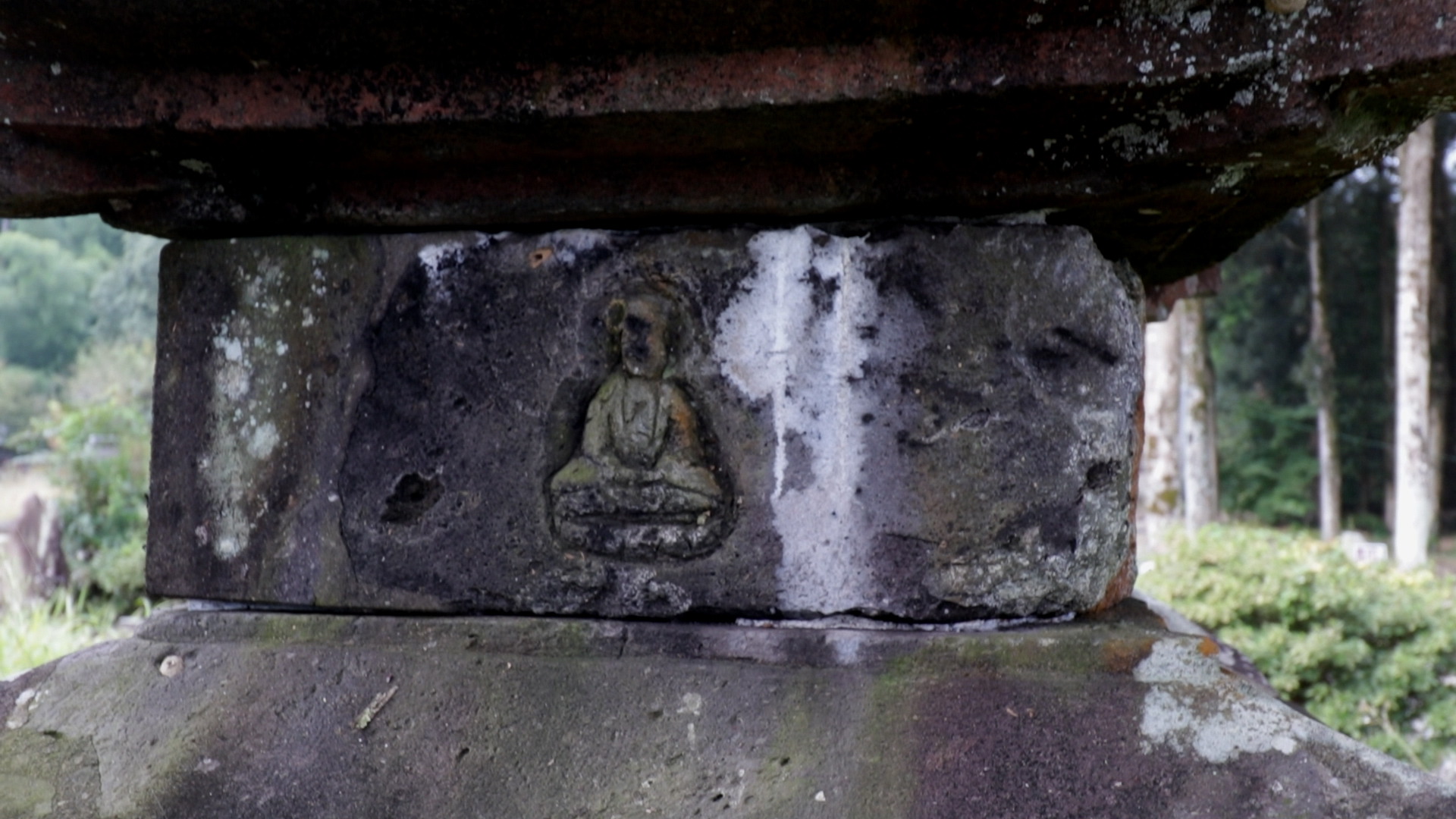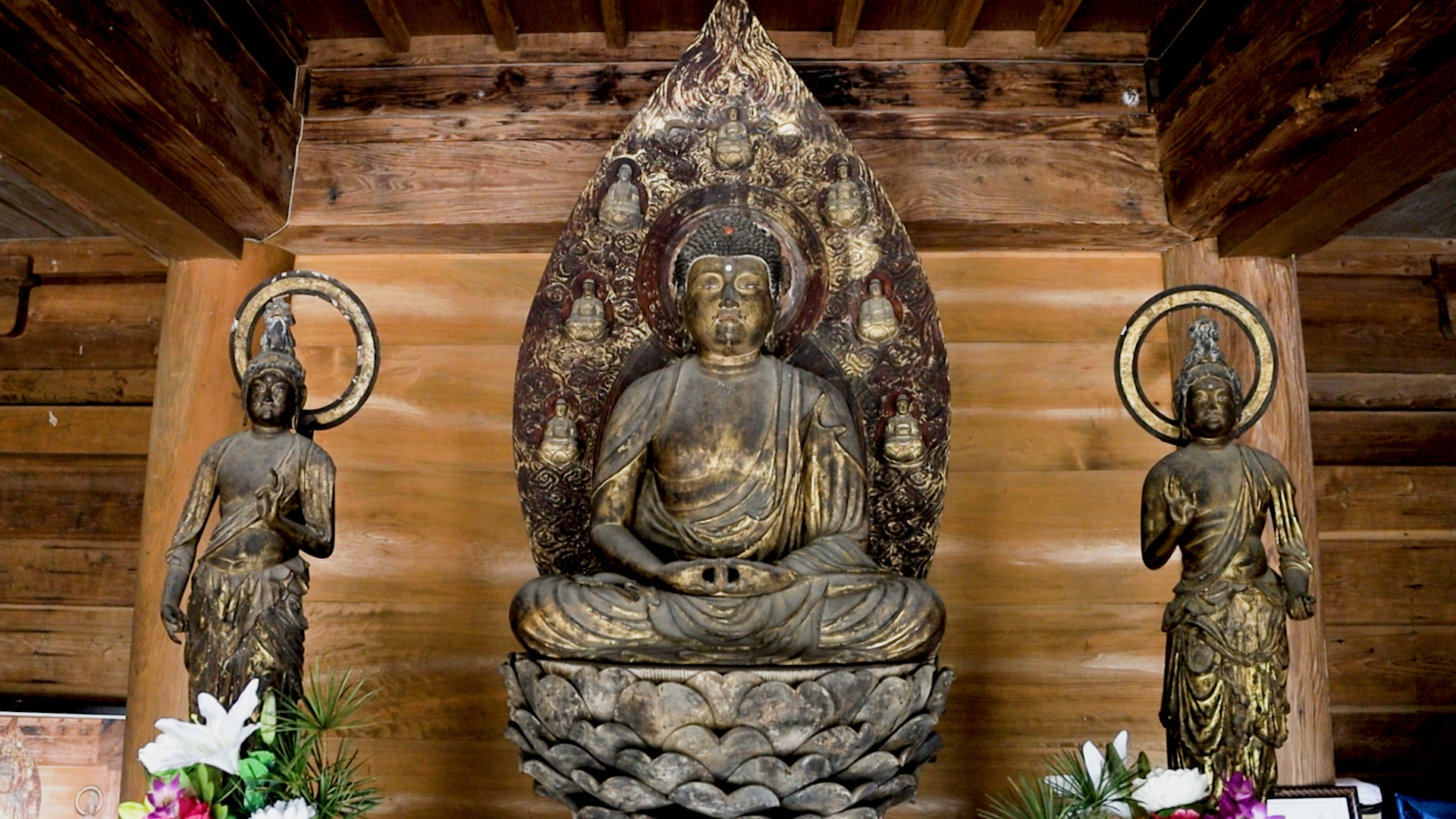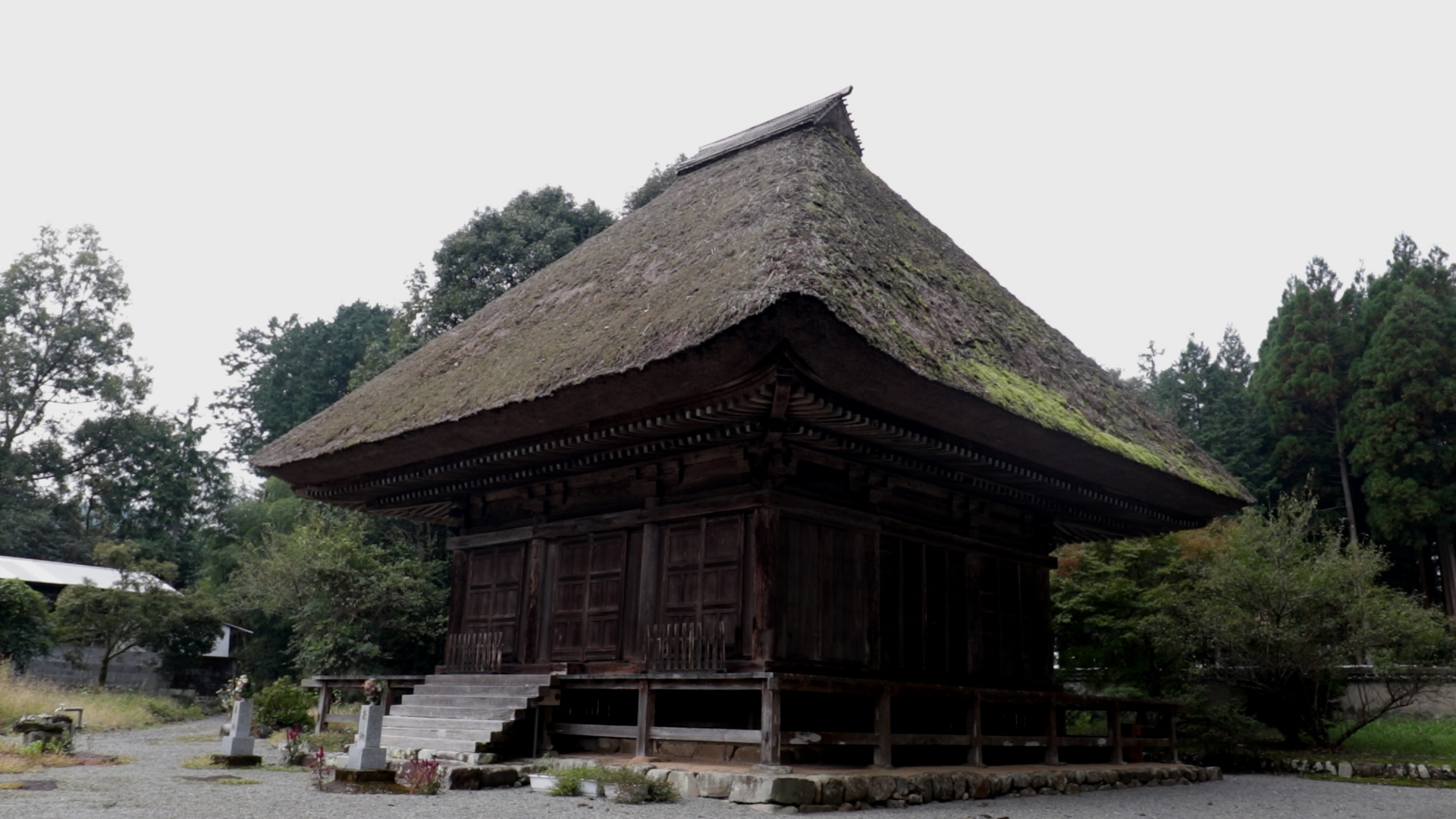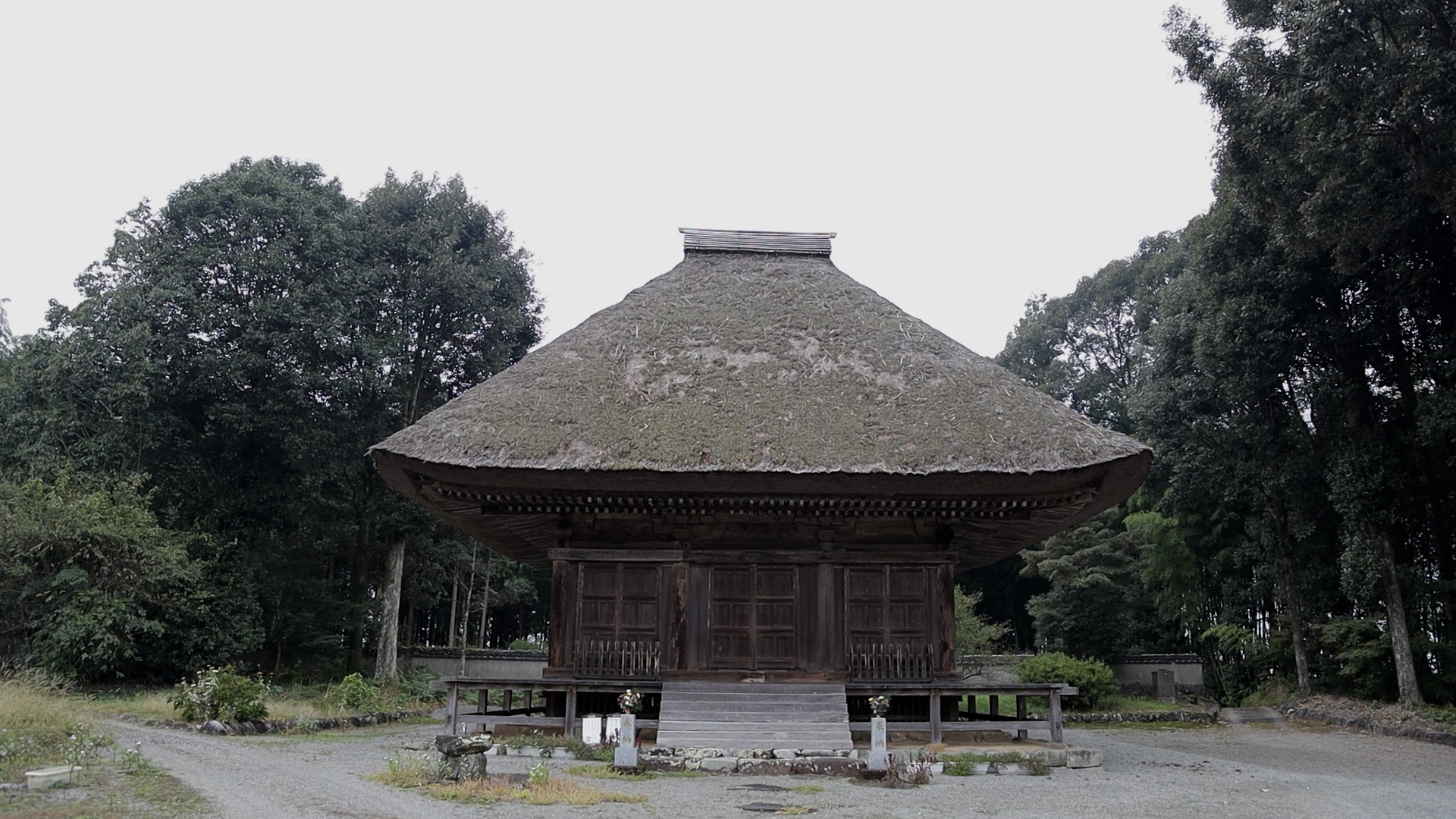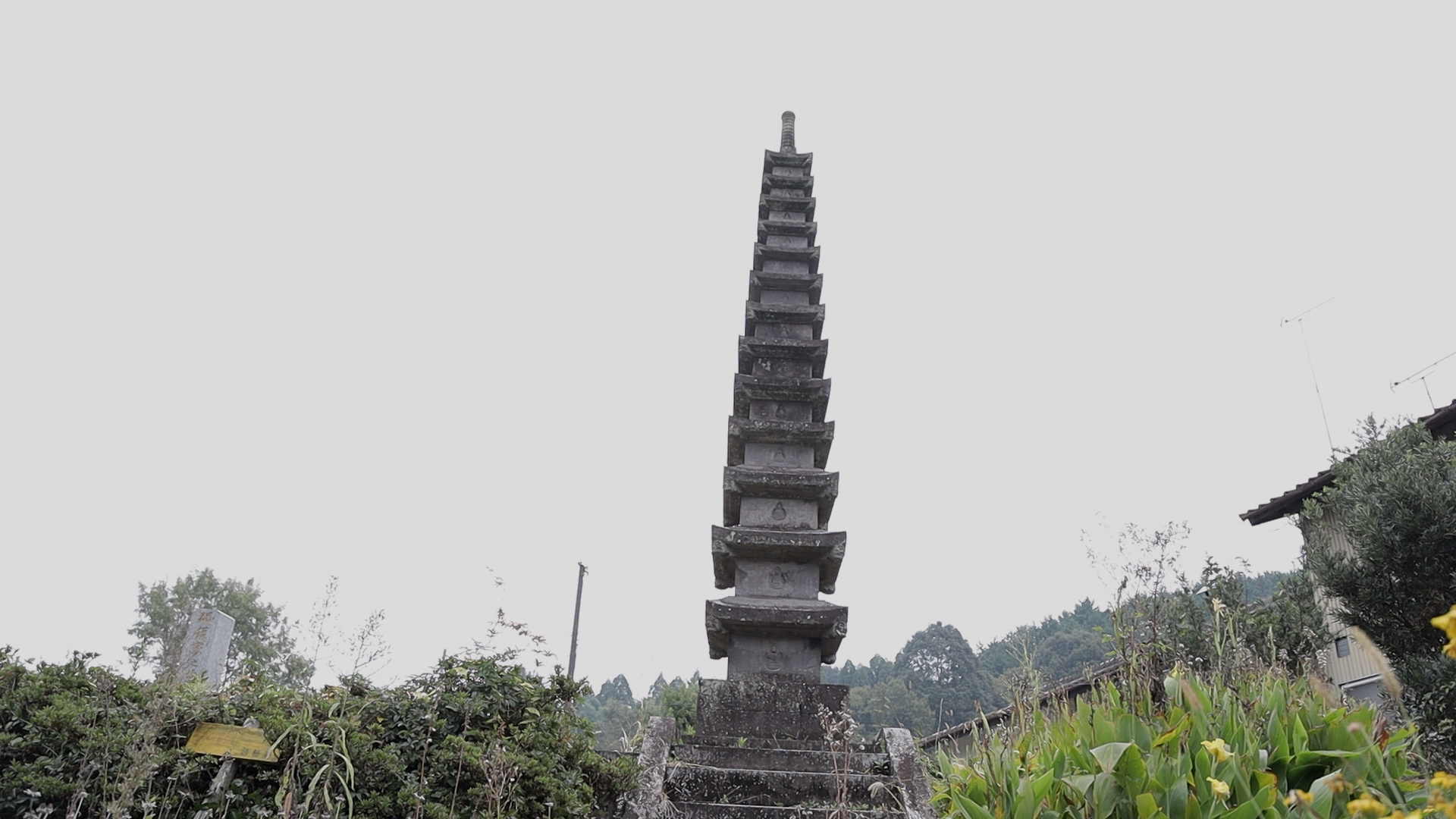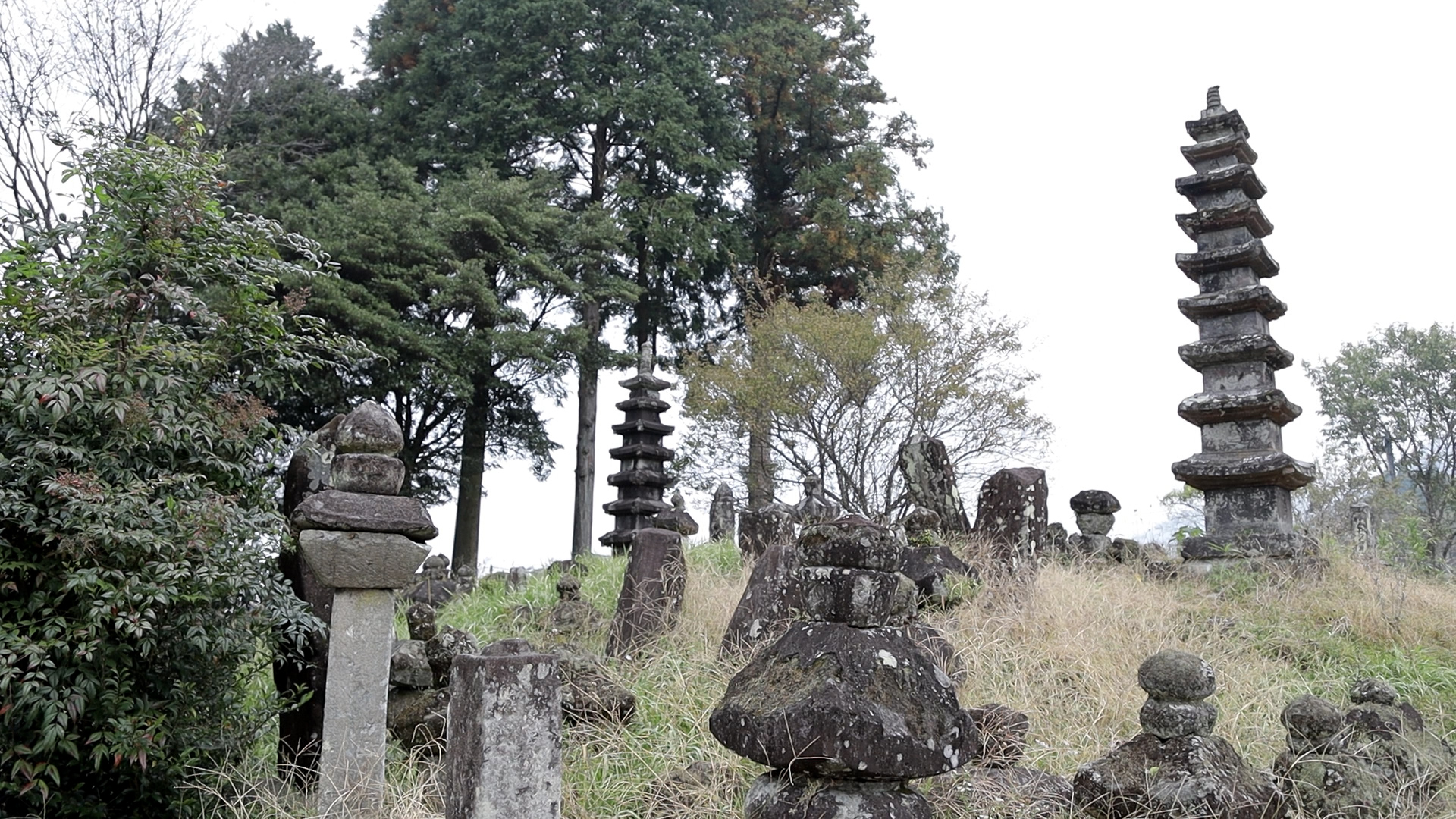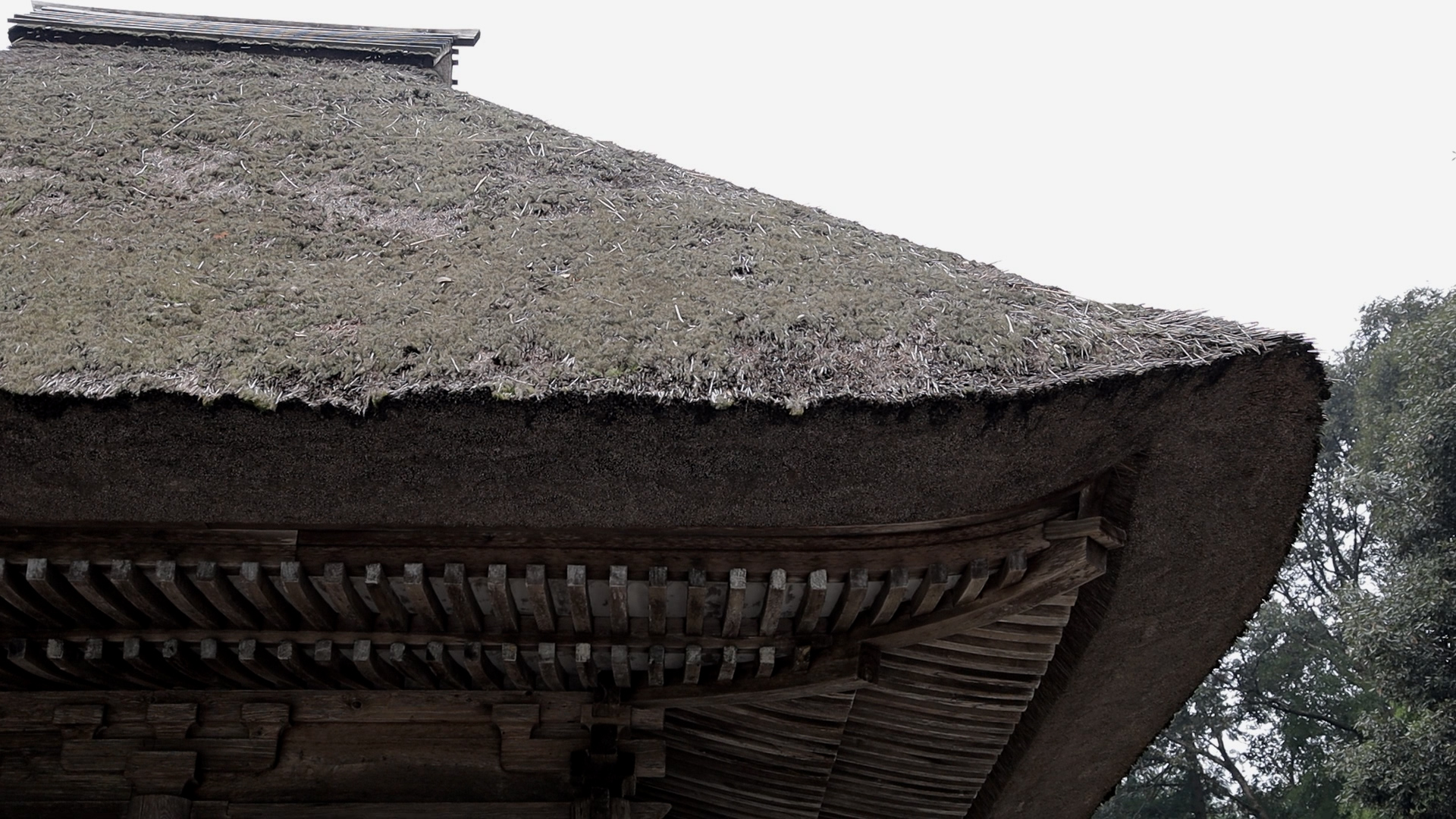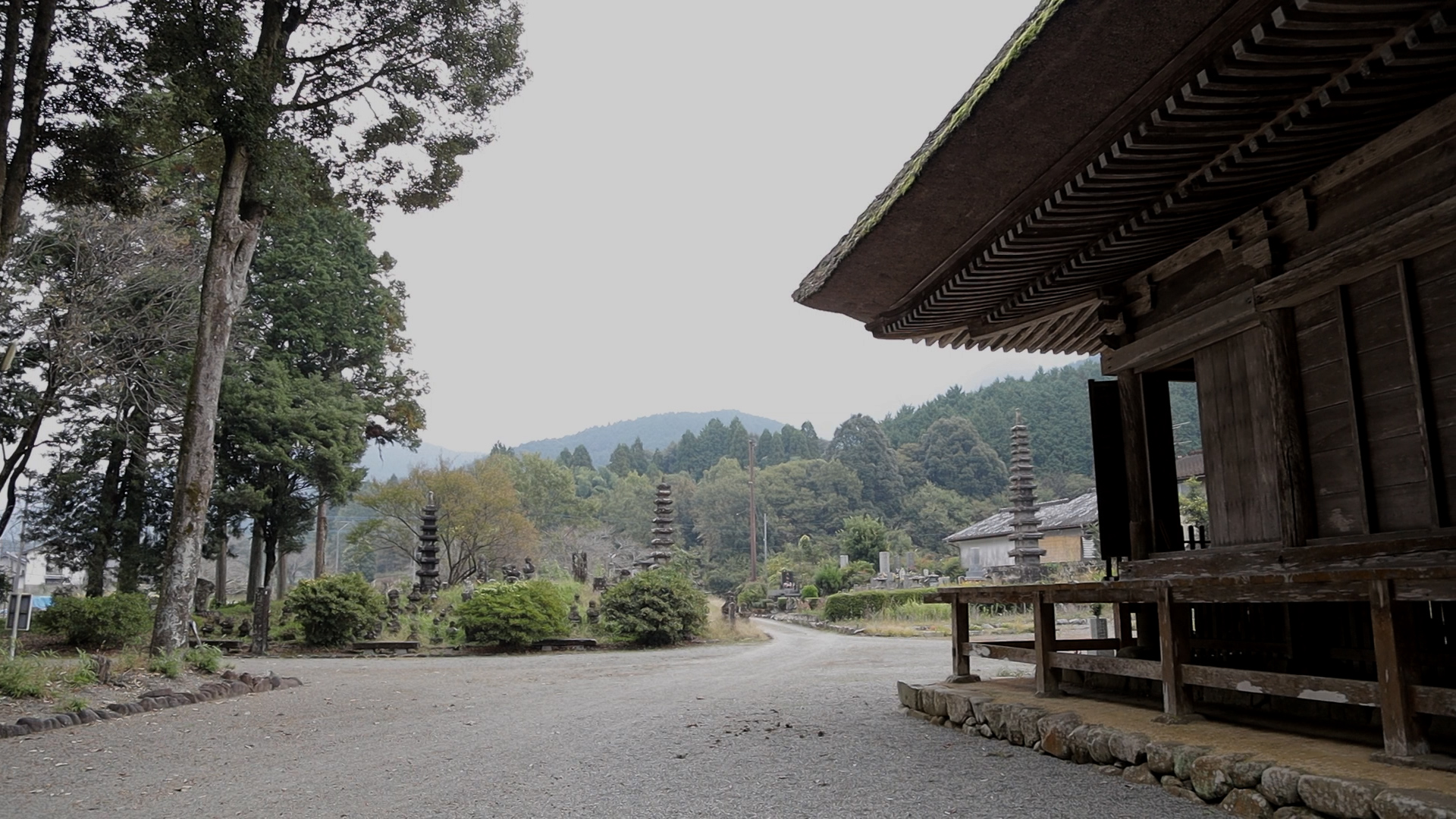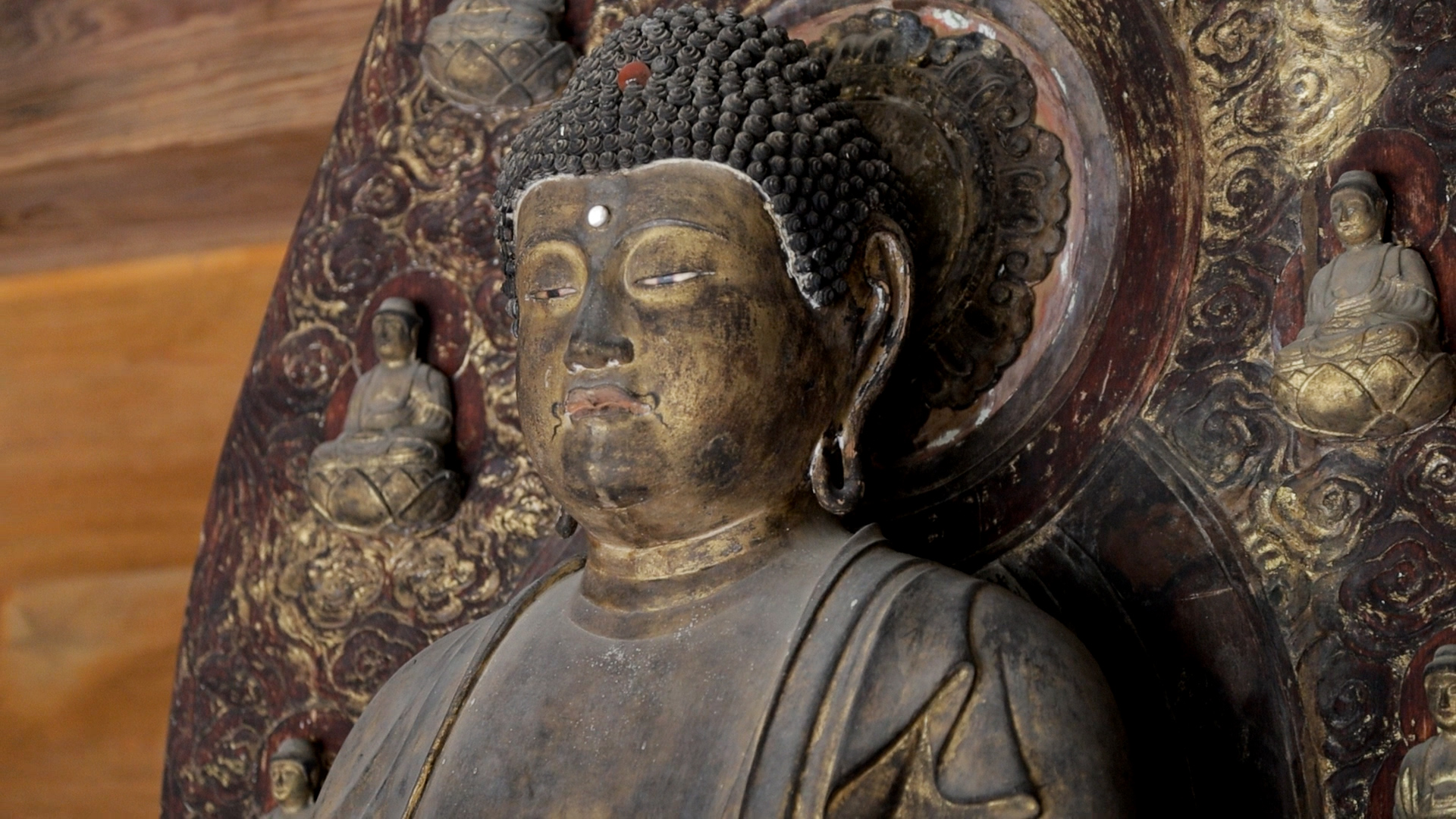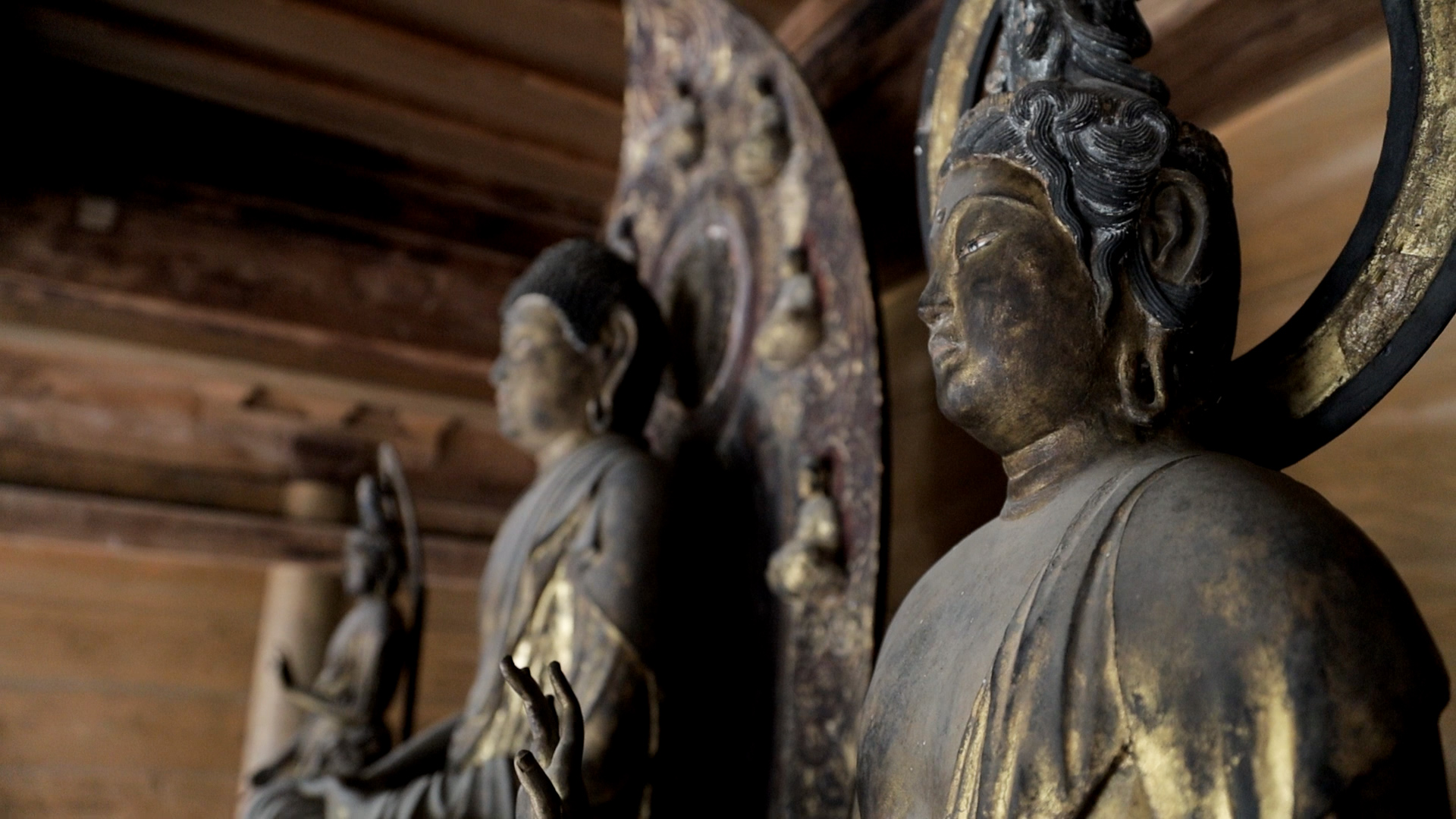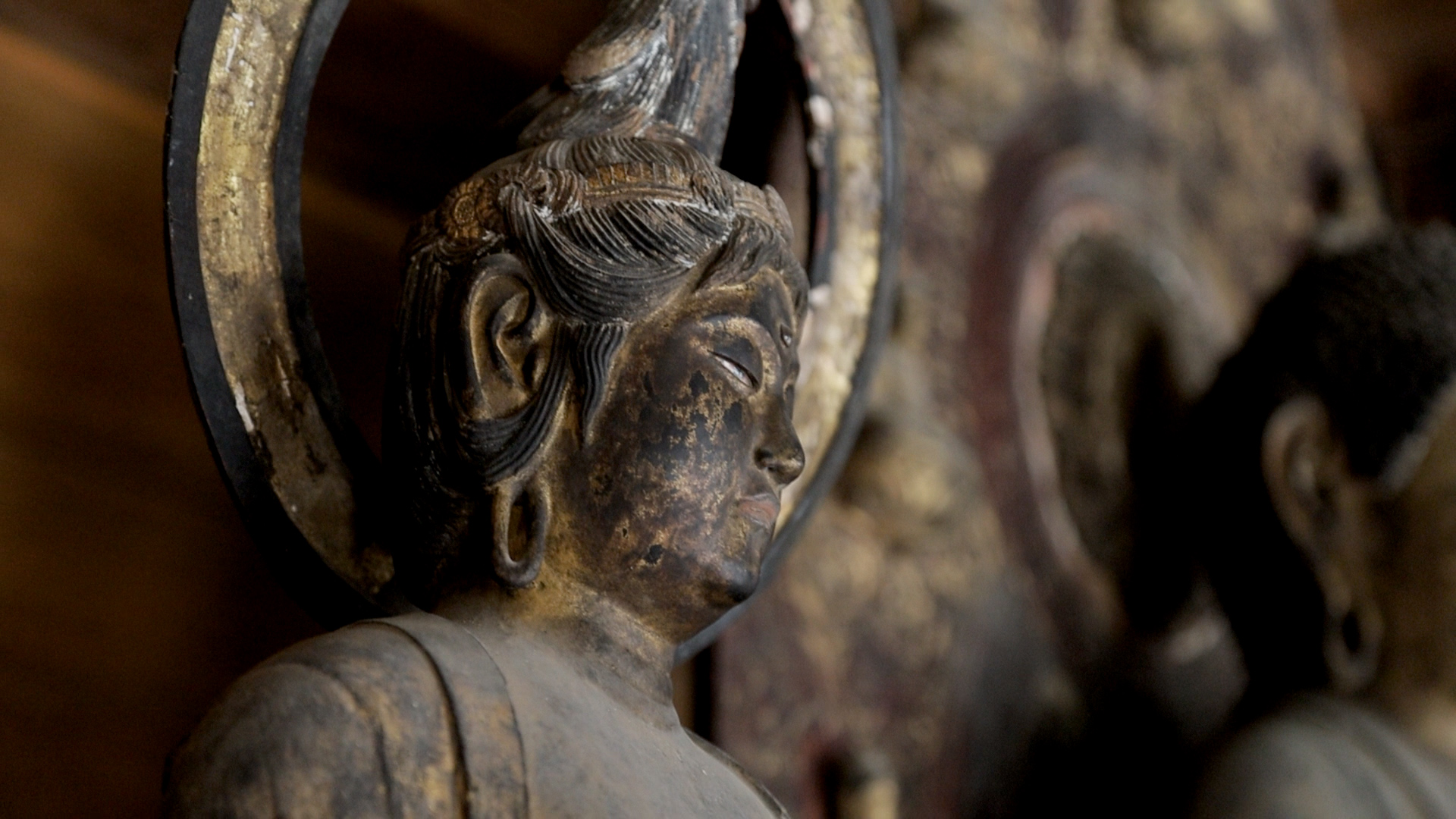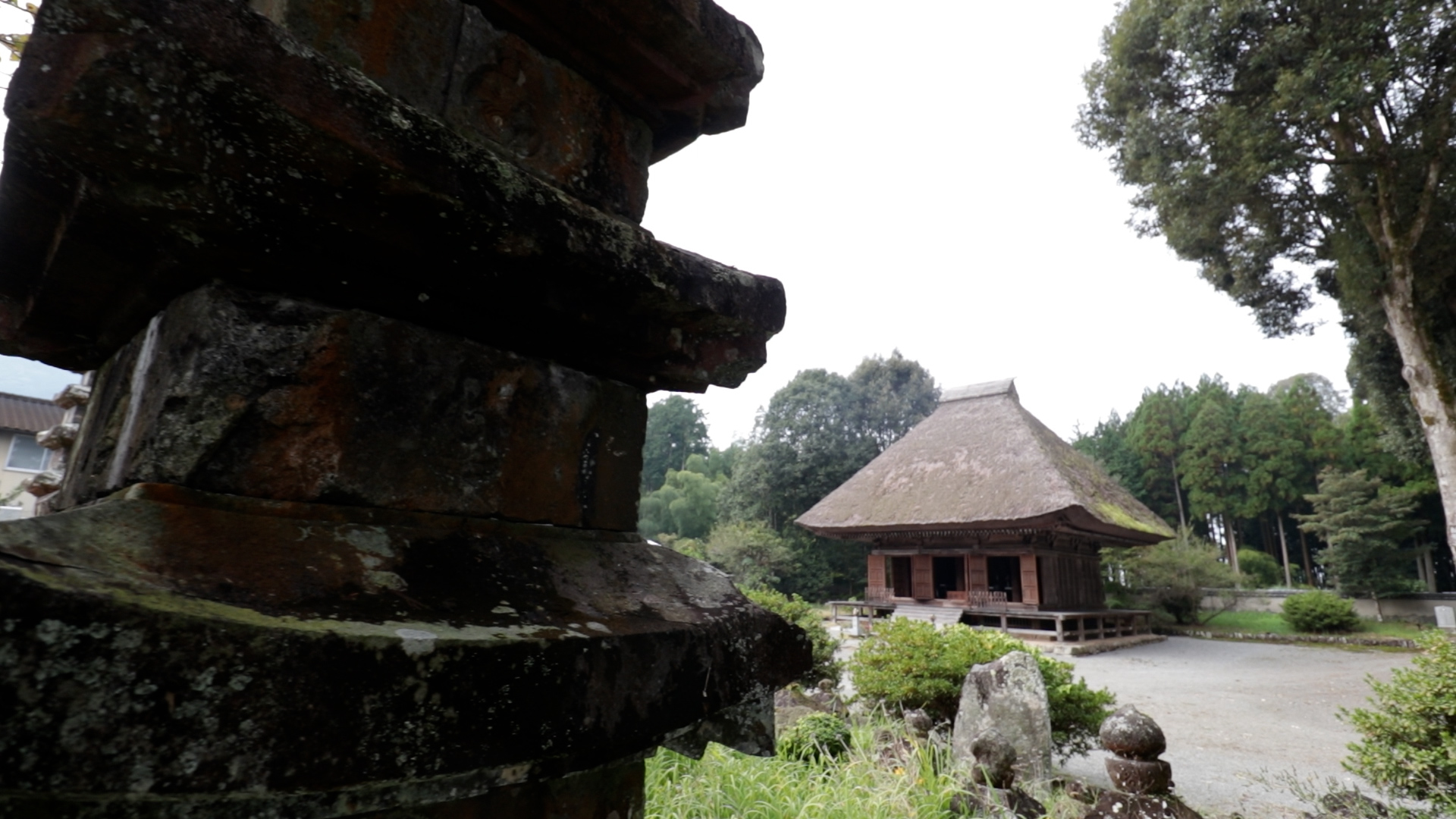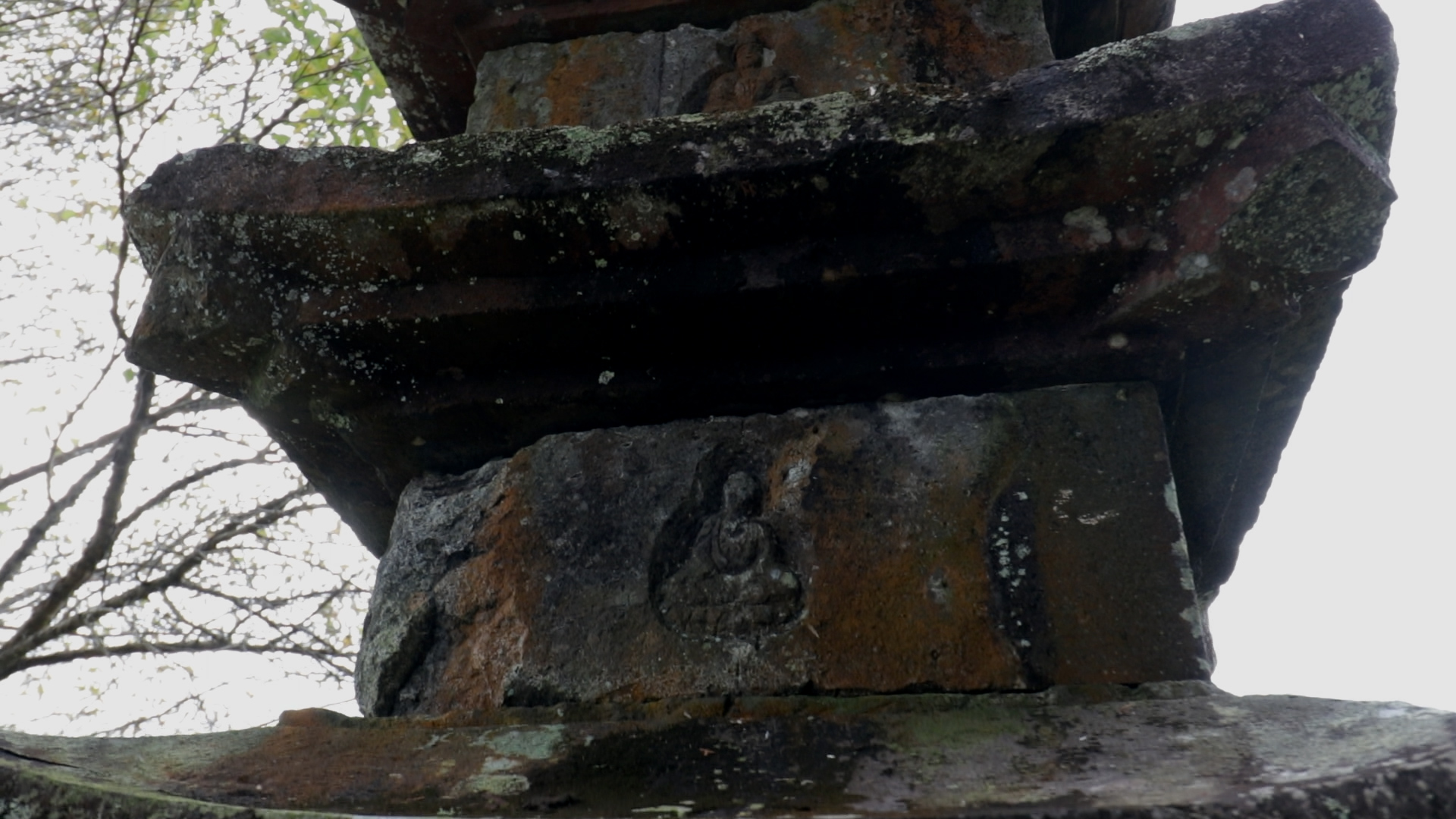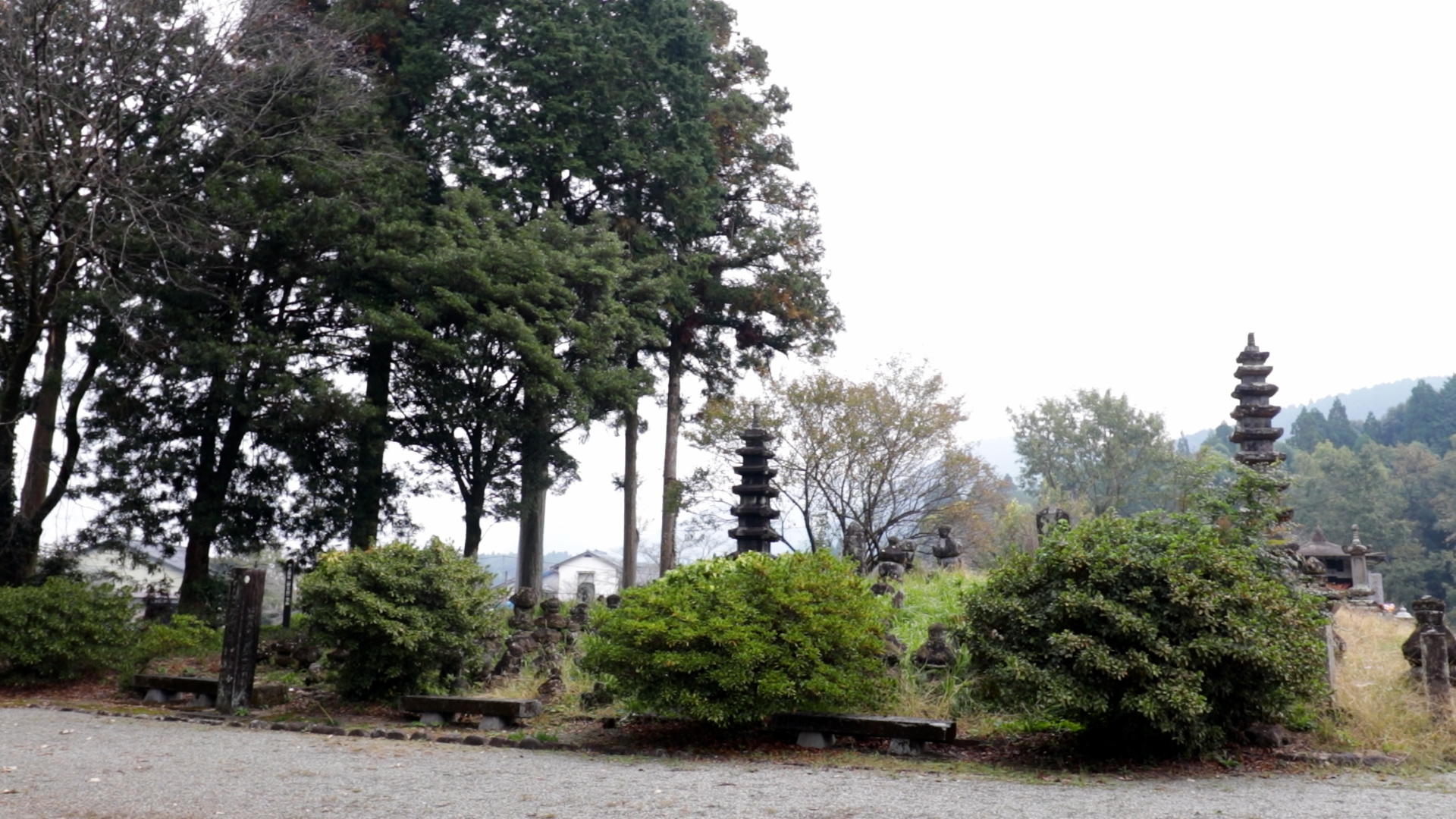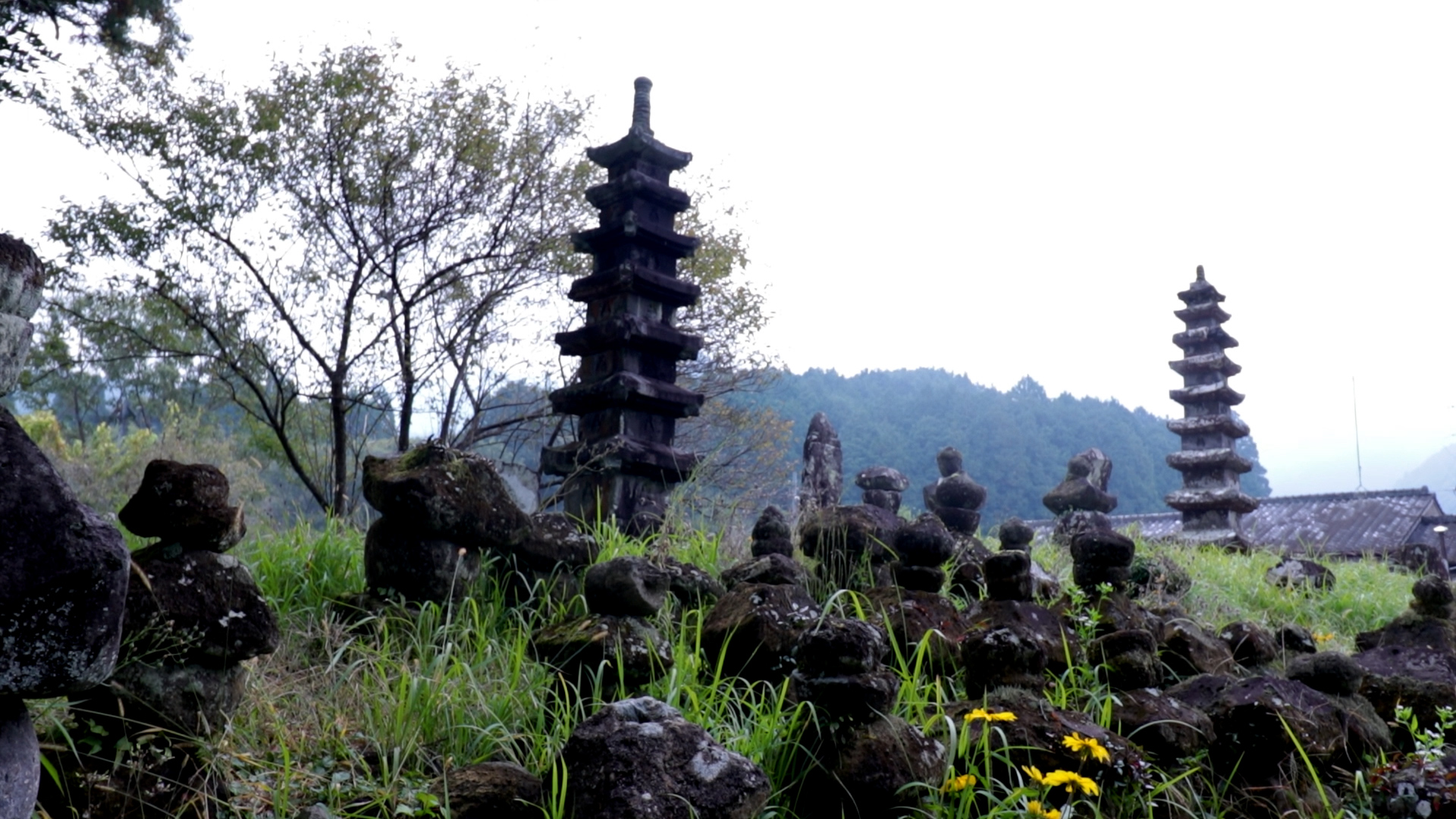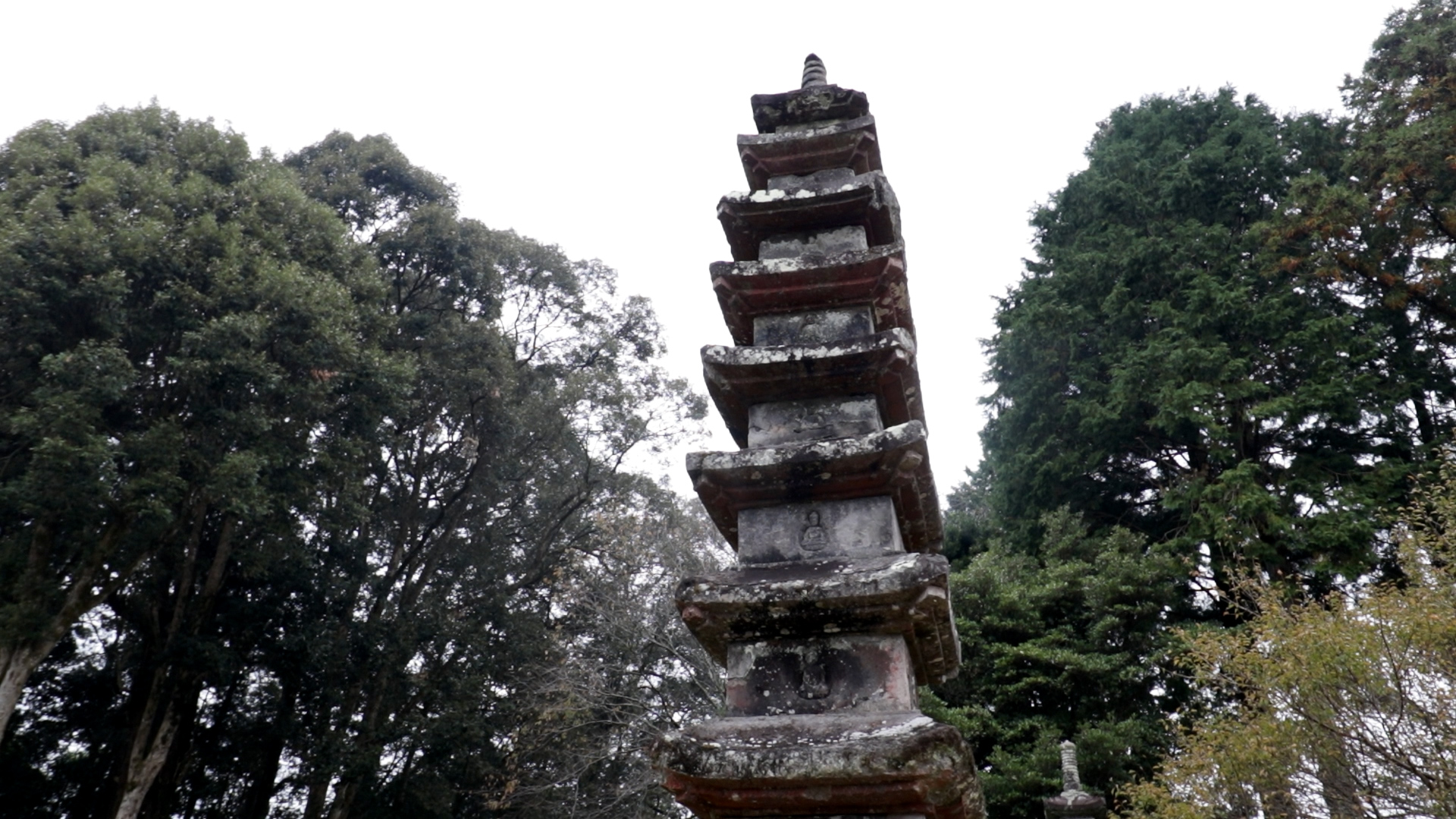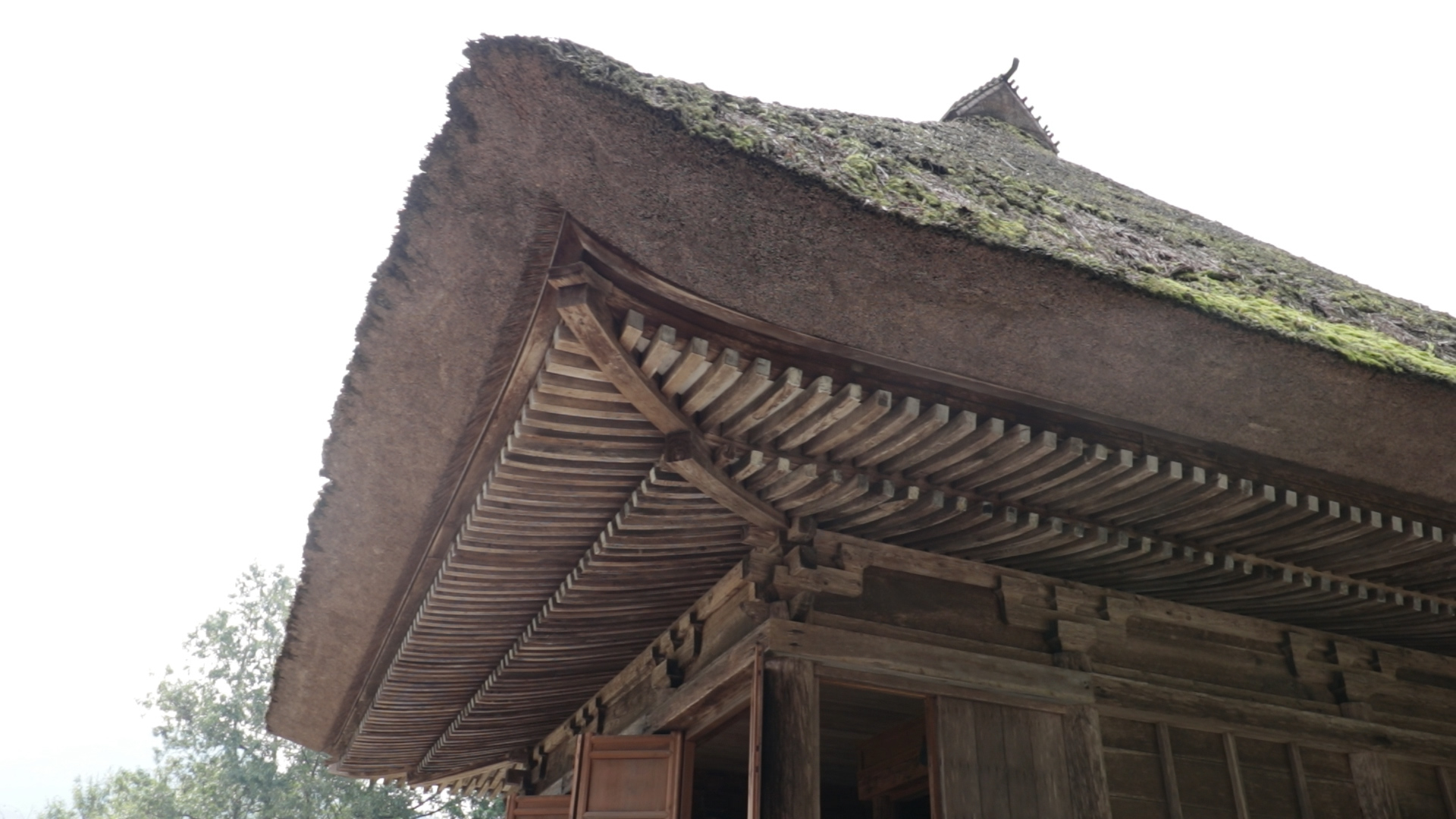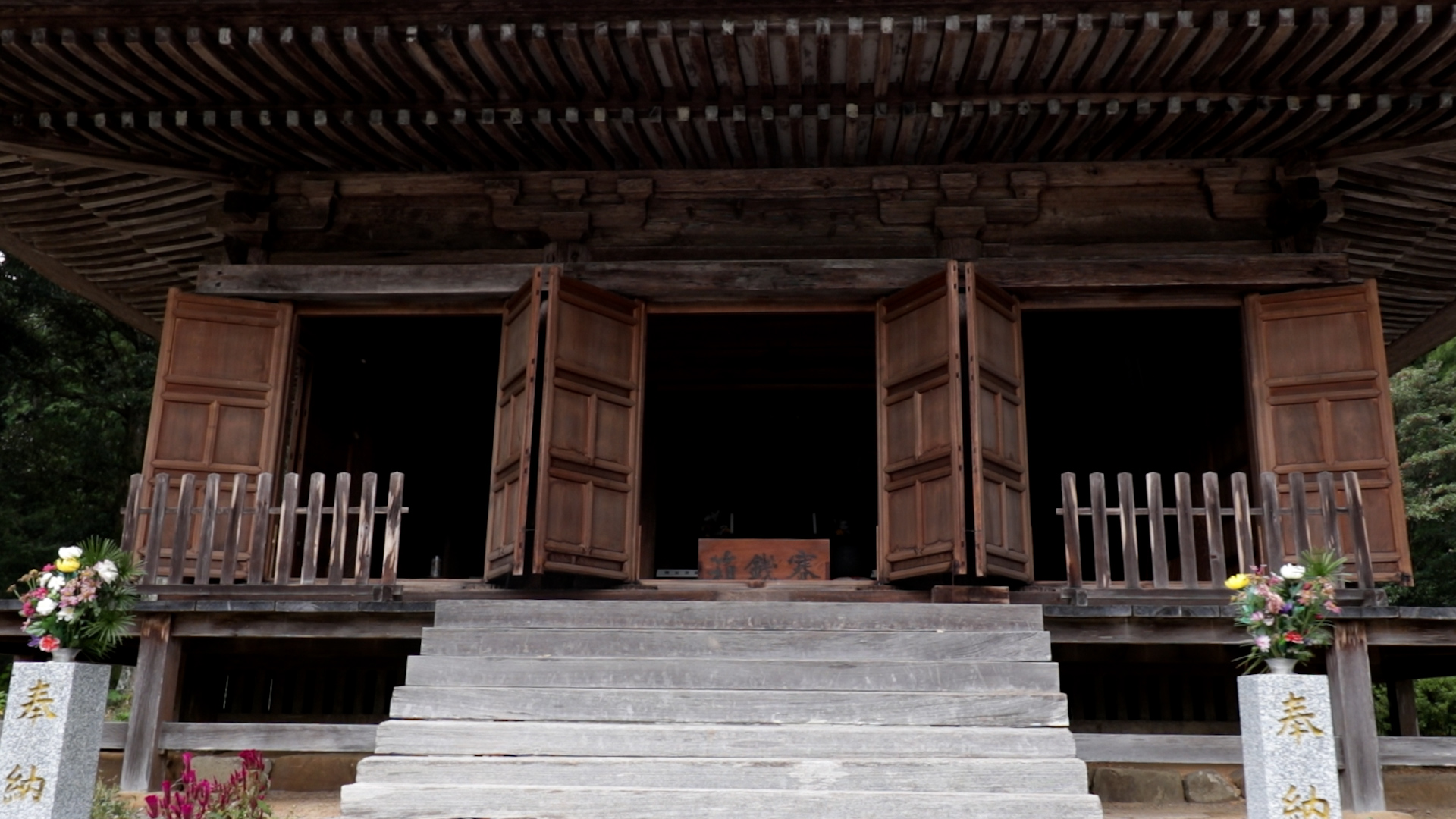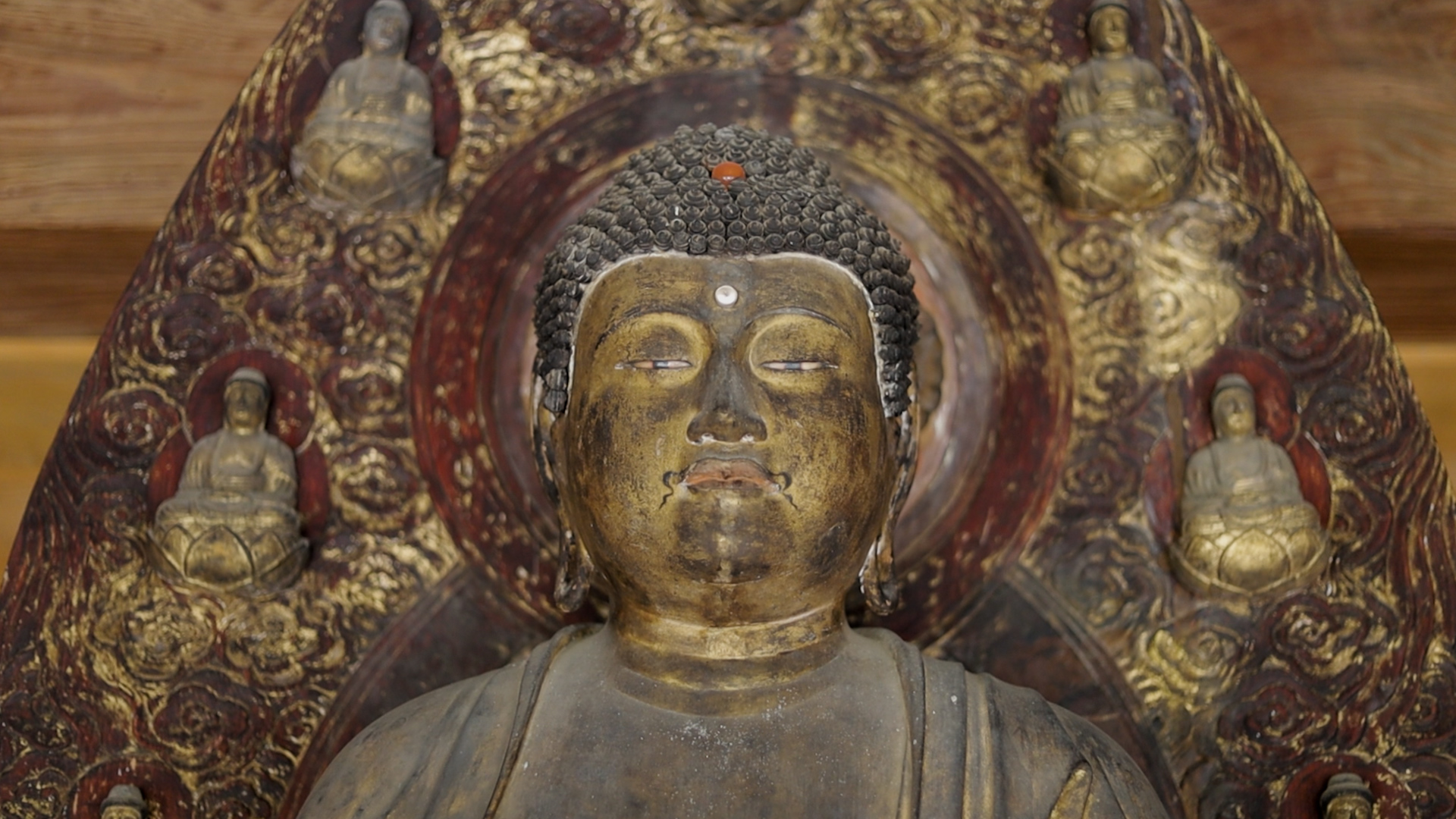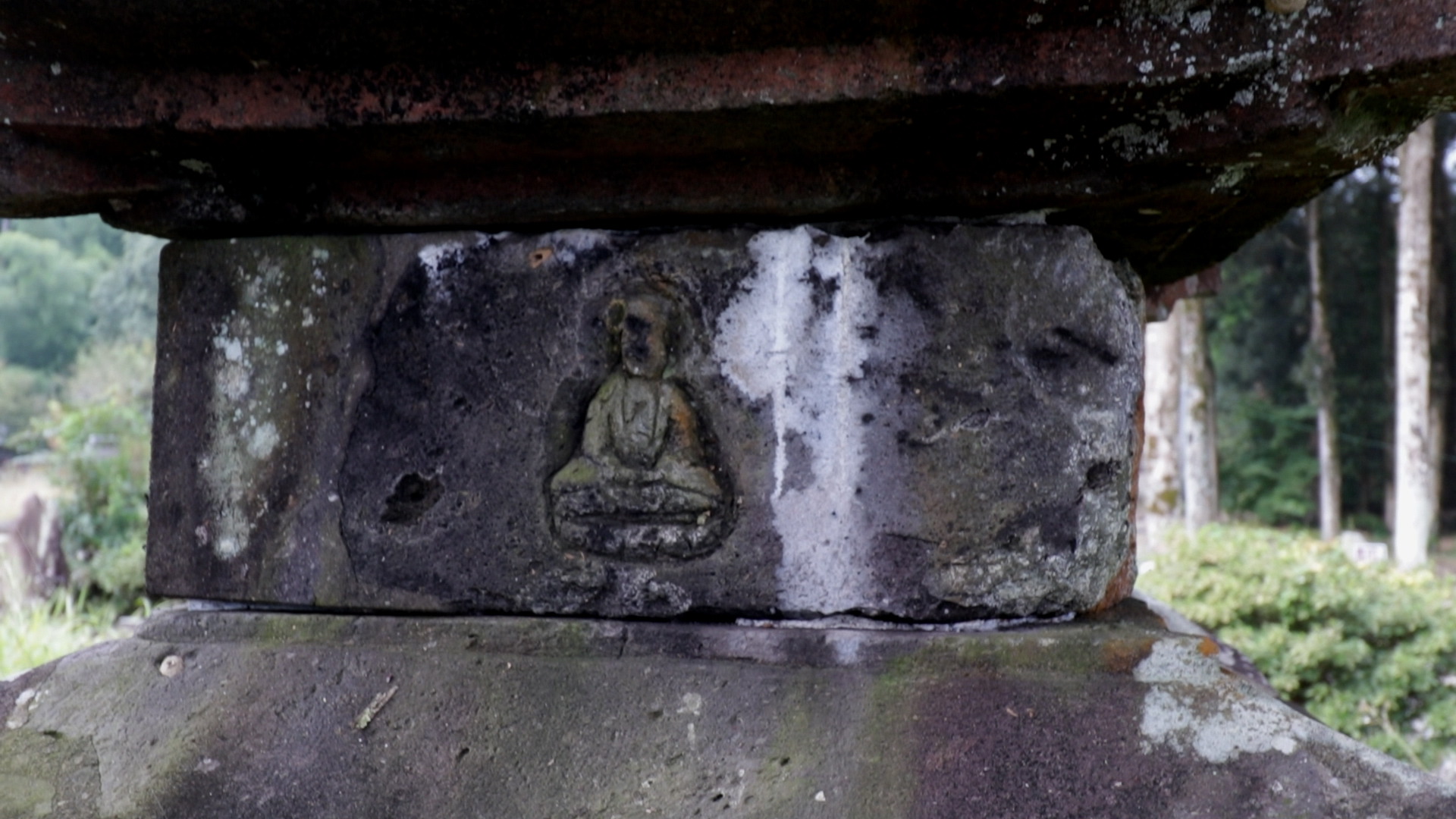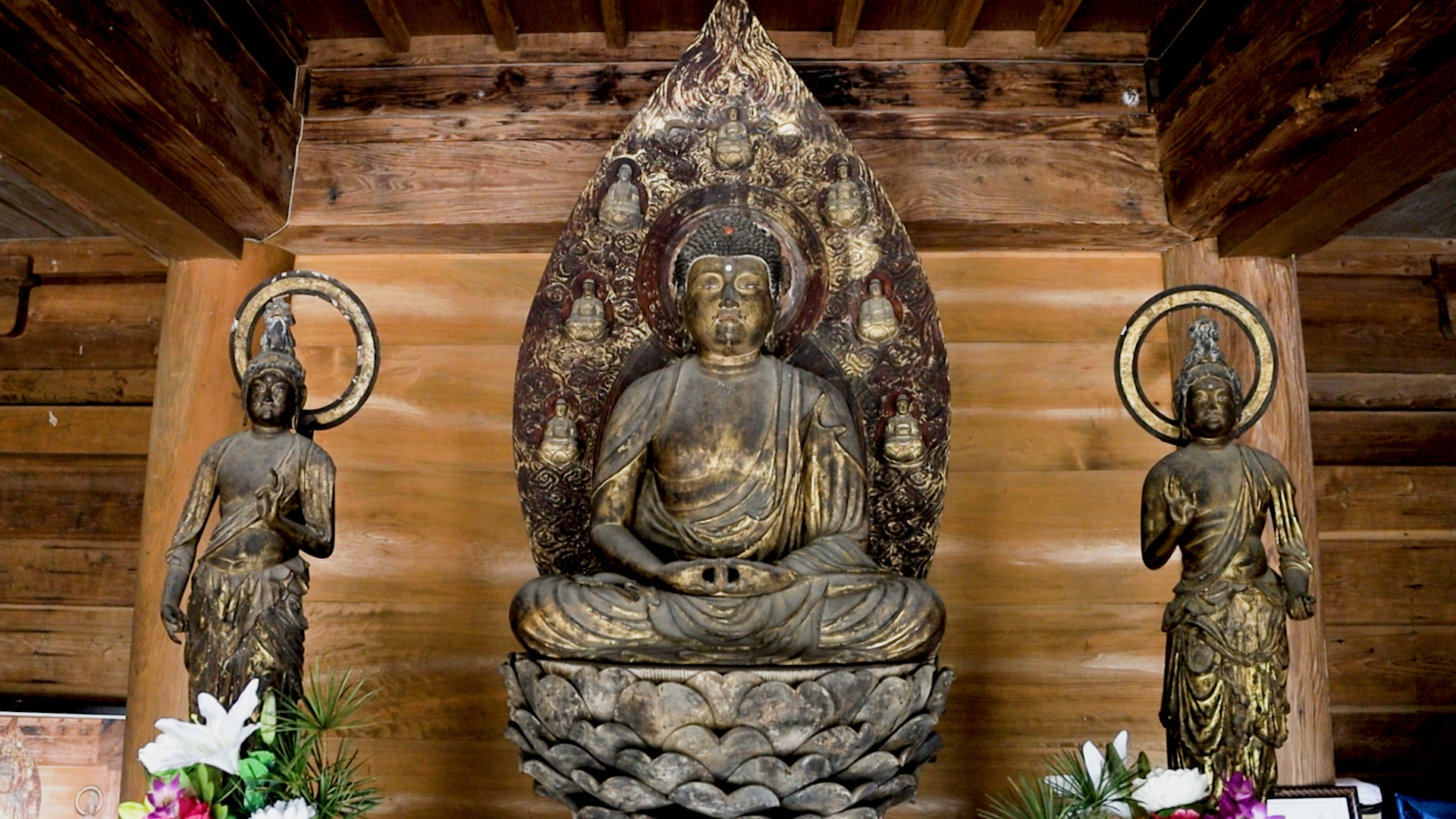 Joshinji Temple (Josenji Temple) is located in the town of Yumae on the eastern edge of the Kuma basin.
Though it is believed to have been built during the early Kamakura period (around 1222), there are no accurate records; all that remains are the statues of Amida Nyorai and a stone pagoda with an inscription that it was built by Joshin.
However, it is still unclear to this day who Joshin was.
Although the temple was repeatedly shut down and then reopened, it continued to have a chief priest until the Edo period (1603~1868).
It was finally abolished in 1868.
In 1915 the temple became the property of Myodoji, a temple in the same town, and to this day is protected by the entire town.
The following have been designated Important Cultural Properties: Amida Hall, the Flanked Wooden Statues of Amida Nyorai, the Nine-Layered Pagoda, and the Seven-Layered Pagoda.
Amida Hall is the oldest wooden building in Kumamoto Prefecture, and said to be the prototype for Sangendo Hall.
The hall is roughly 7.33 meters wide and long, with a height of about 12 meters.
The roof is hipped and thatched, and all the pillars are round.
The interior features pillars of hemlock-spruce and fir on the four sides of the dais enshrining the statues of the Amida Nyorai Triad.
The Flanked Wooden Statues of Amida Nyorai are a triad featuring Amida Nyorai flanked by retainers (Kannon Bodhisattva and Seishi Bodhisattva).
The Amida Nyorai statue has a plump, taut face.
It is made of joined-block cypress wood with gold lacquer and gold leaf.
The retainers flanking Amida Nyorai are positioned with their legs near the main statue slightly lifted, their hips curving outward, and their inside hands slightly raised.
They are made of cypress wood using warihagi-zukuri (a method of splitting and hollowing out wood) with gold lacquer and gold leaf.
This magnificent triad of statues is said to have been built by Joshin with the hopes of being reborn in paradise and attaining nirvana.
There are also two stone pagodas: the nine-layered pagoda that stands a total of 4.28 meters high, and the seven-layered pagoda that stands at about 3.86 meters tall.
Each shaft and layer were made separately and then assembled later.
There are carvings of Amida on all four sides of each layer, giving these stone pagodas the feel of wooden pagodas.
Ever since the Taisho era (1912~1926), the temple has been called "Josenji", the name by which it is affectionately known by locals.
Cultural Property Overview
5617, Sedokuchi, Kuma Gun Yunomae Machi, Kumamoto Ken, 868-0615, Japan

Discover Japanese Heritage Sites
in Hitoyoshi Kuma
Here, we present 20 cultural assets you can experience for yourself in Hitoyoshi Kuma.
Enjoy all the sights Hitoyoshi Kuma has to offer, including unique architectural and decorative techniques handed down over generations.