Oikami Shrine
Main Sanctuary/Worship Hall and Offering Hall
Nationally Designated Important Cultural Property (Building)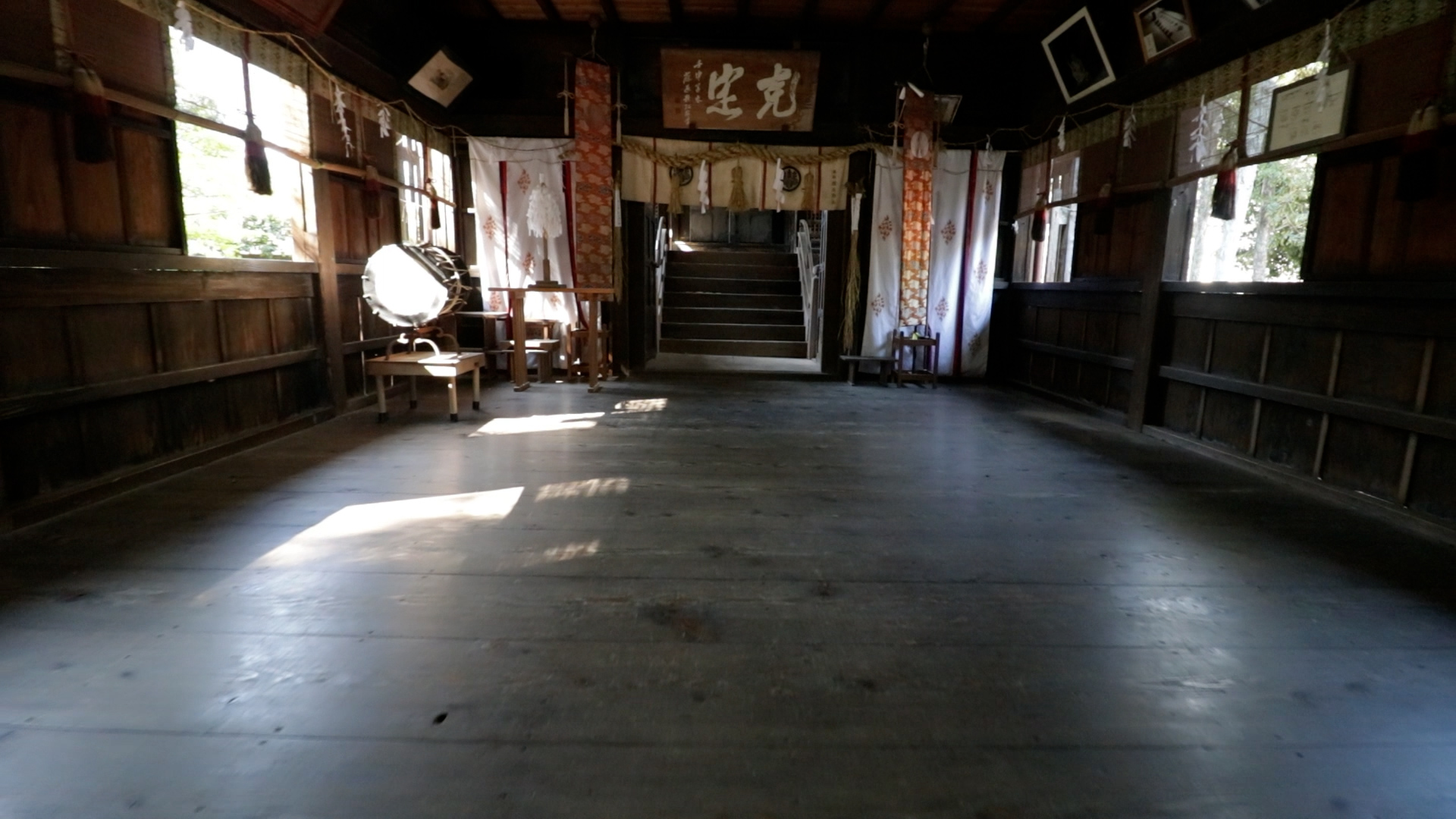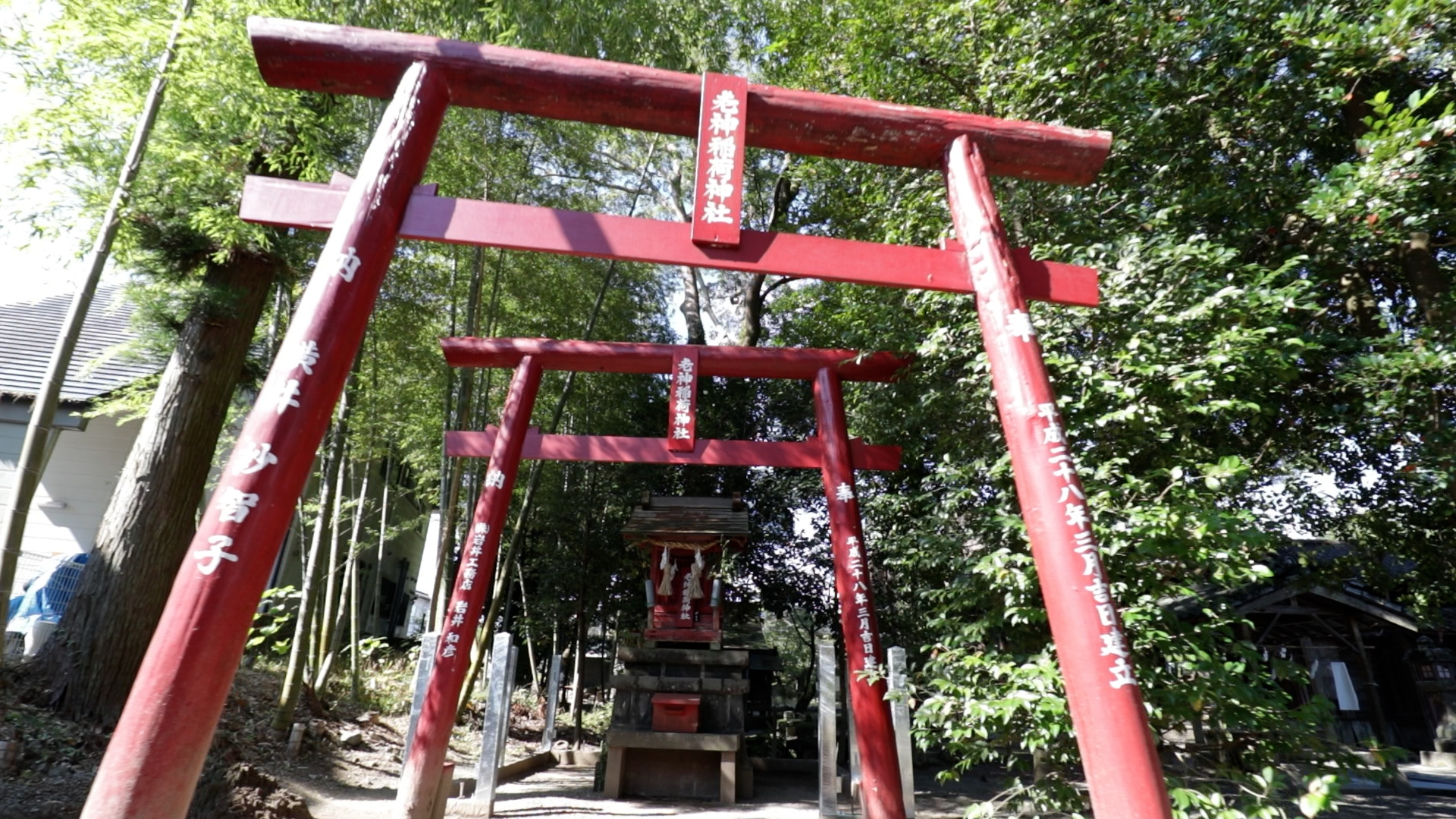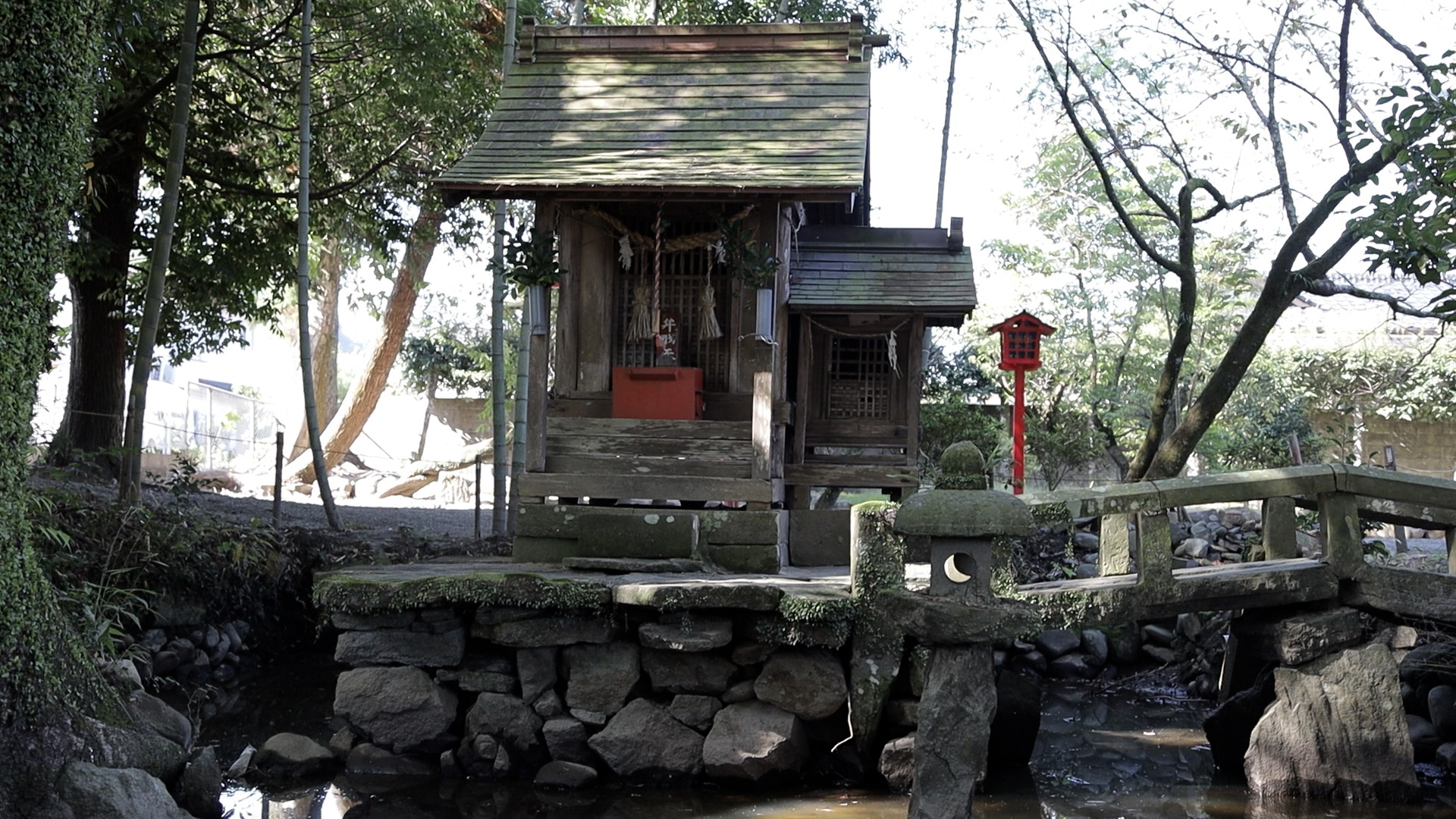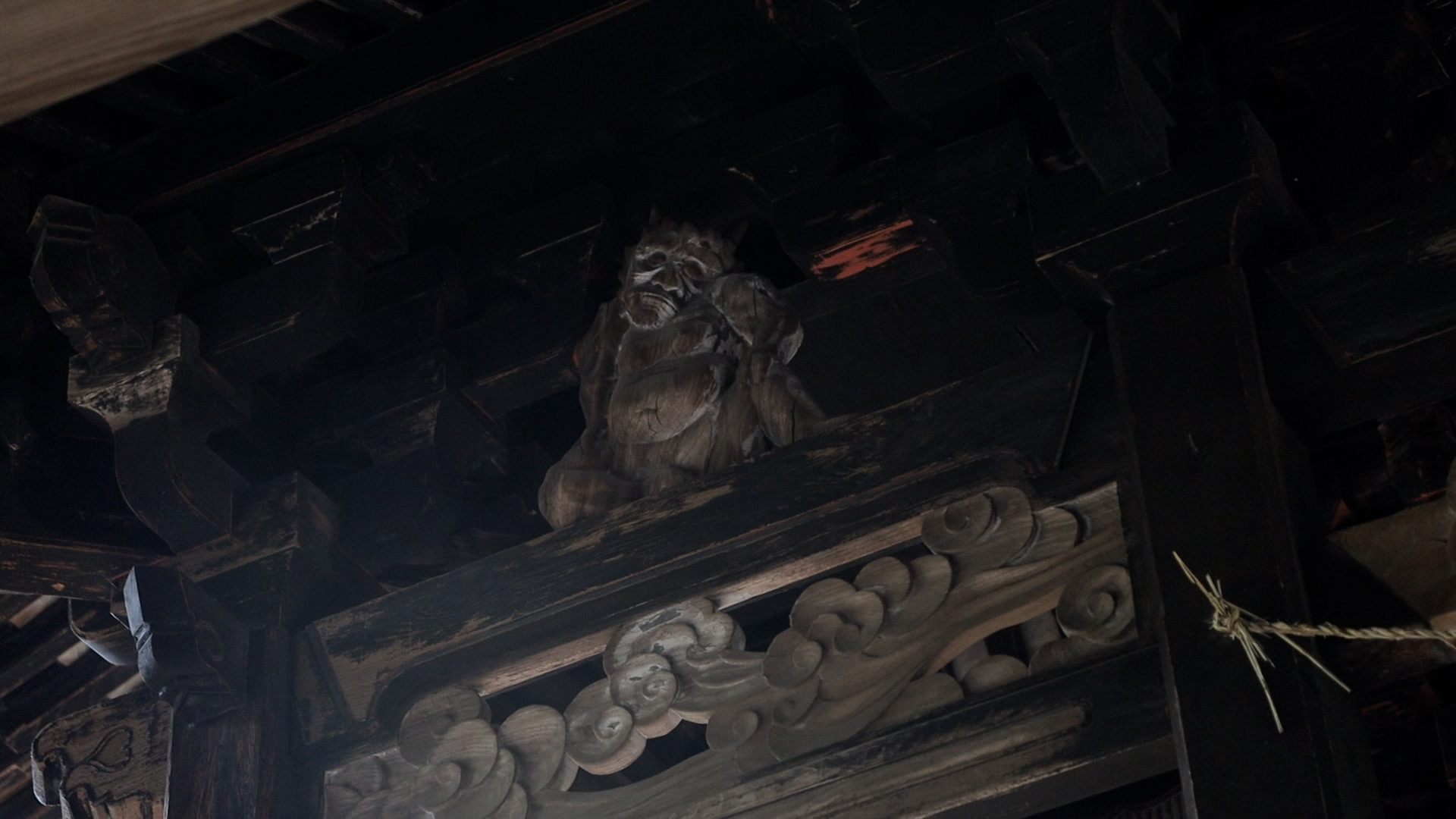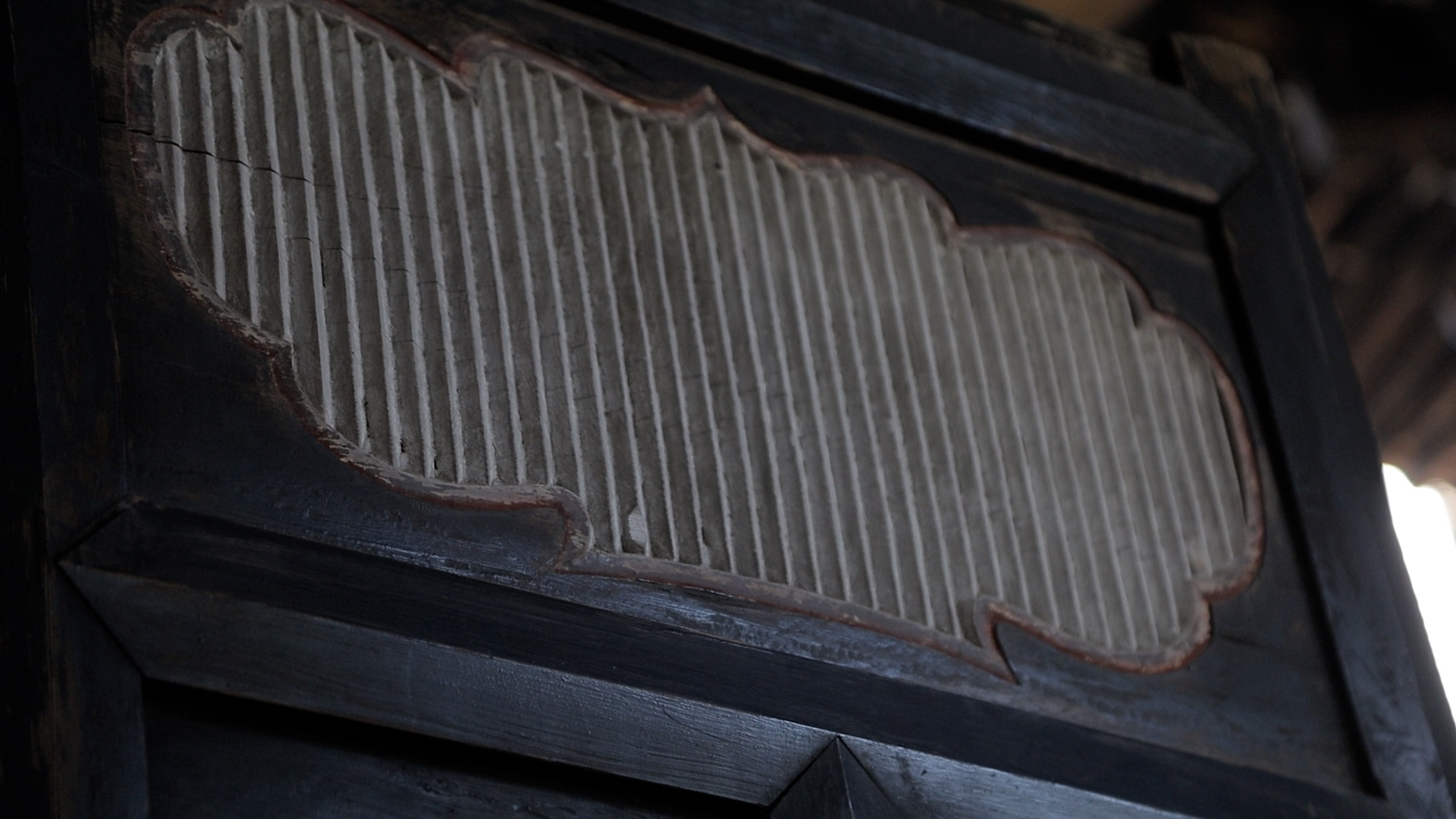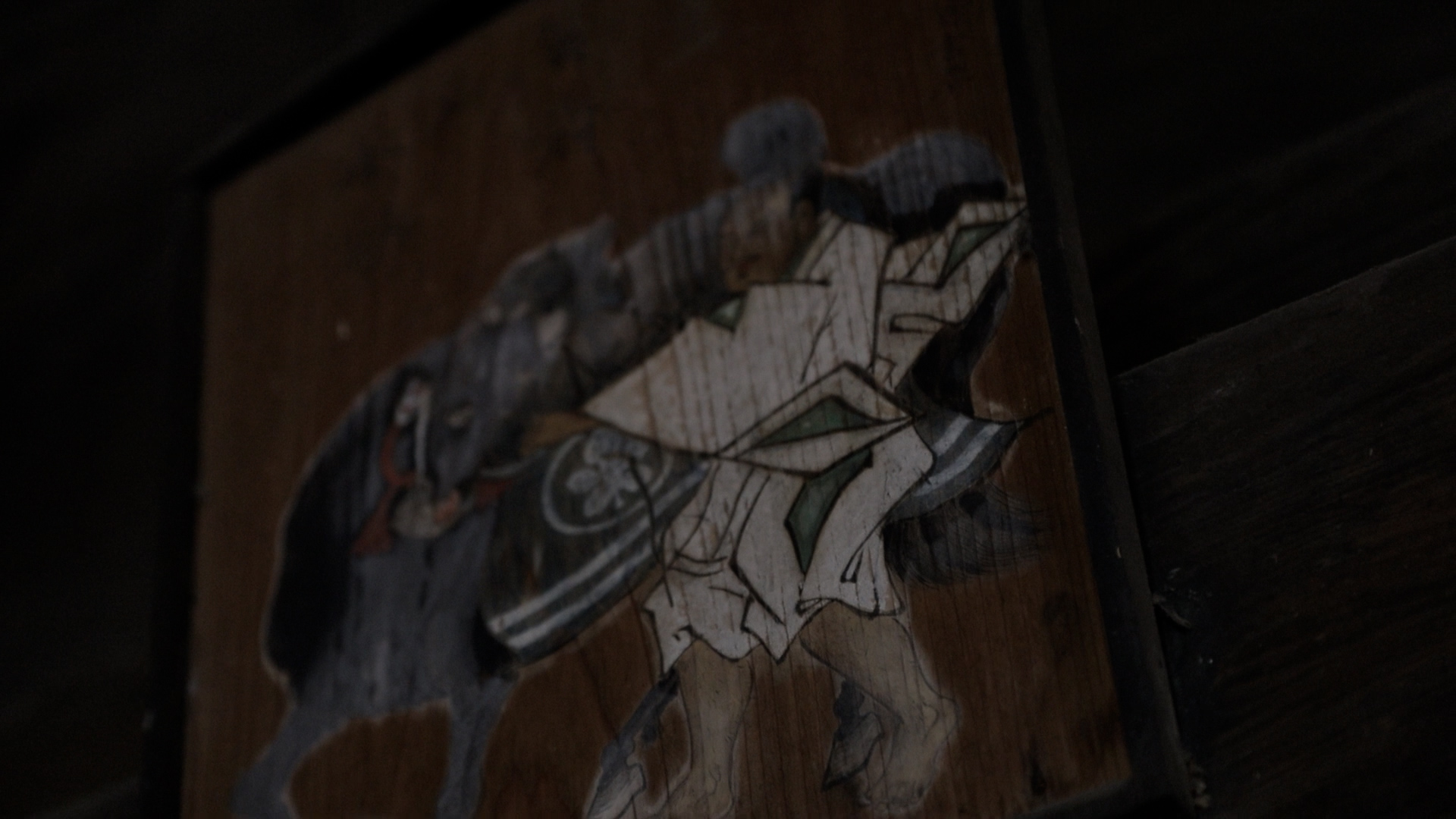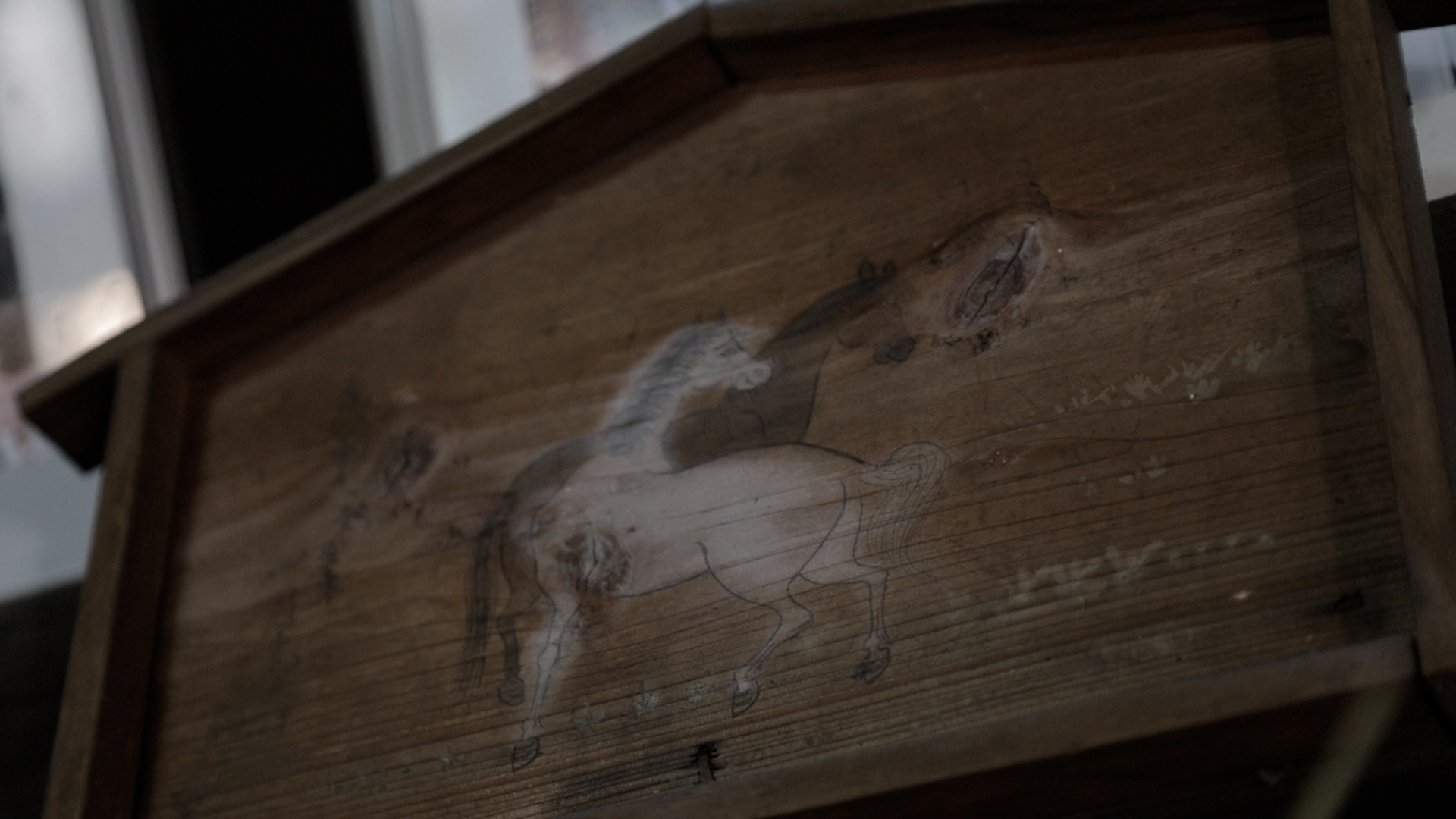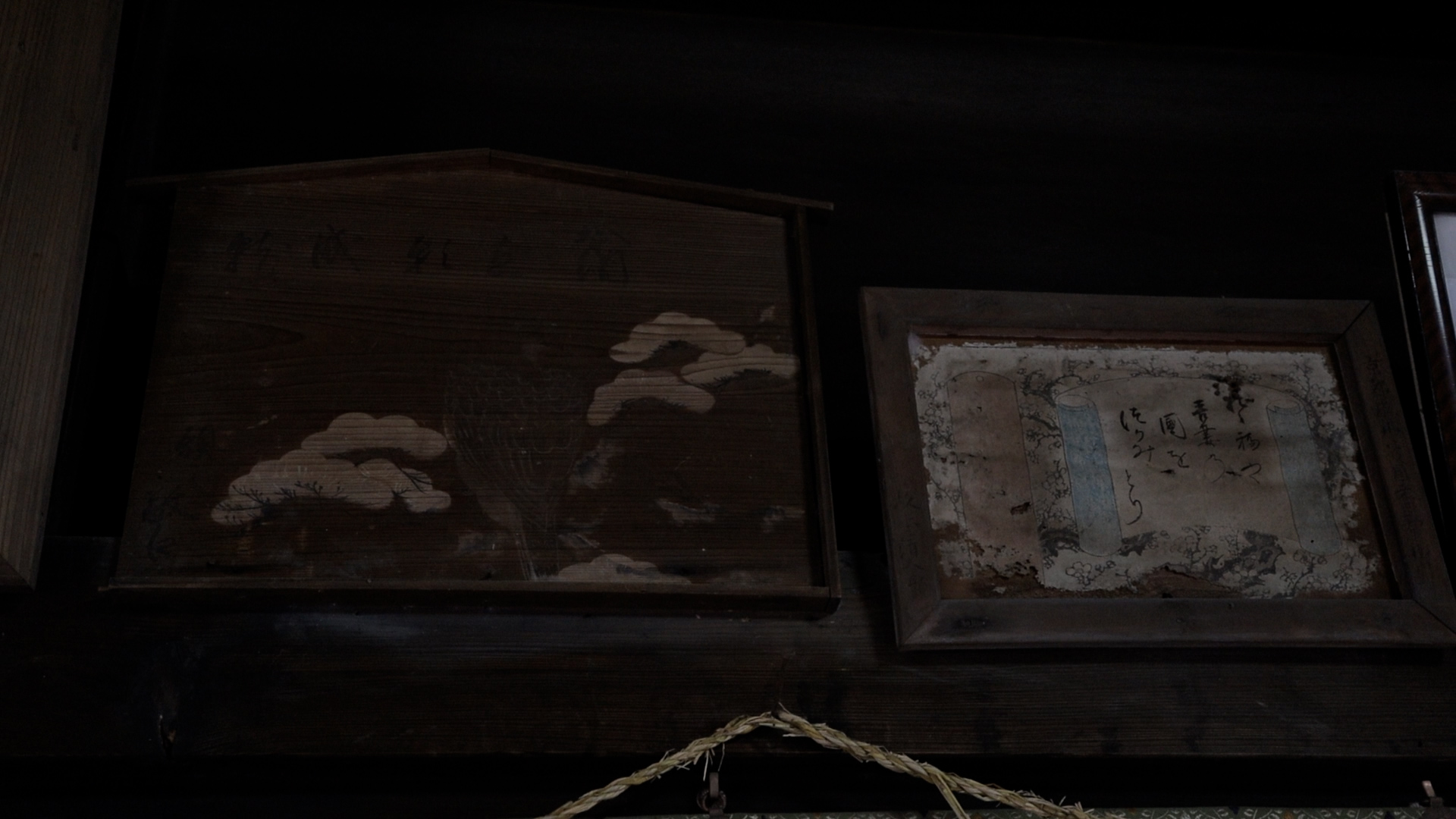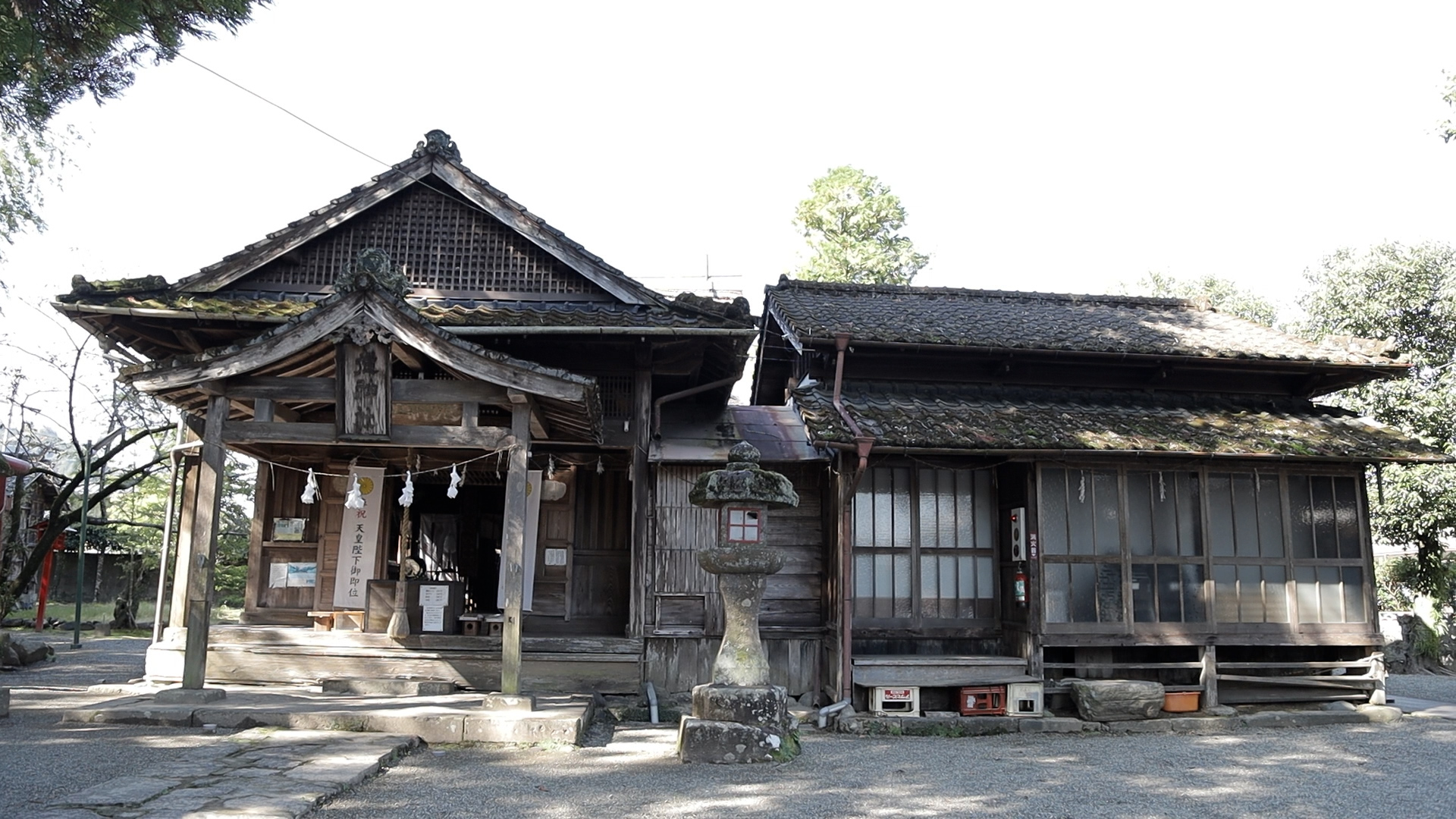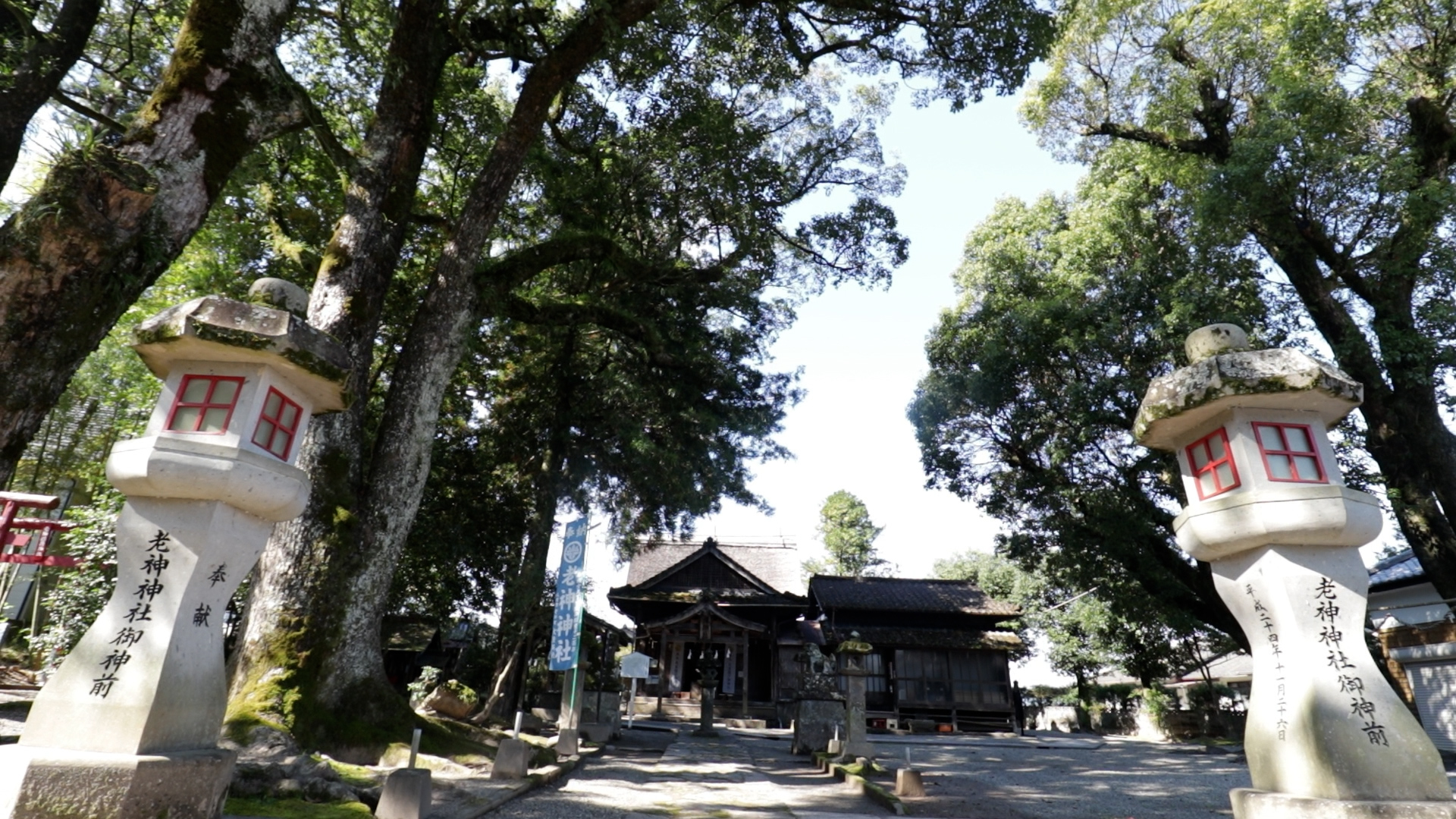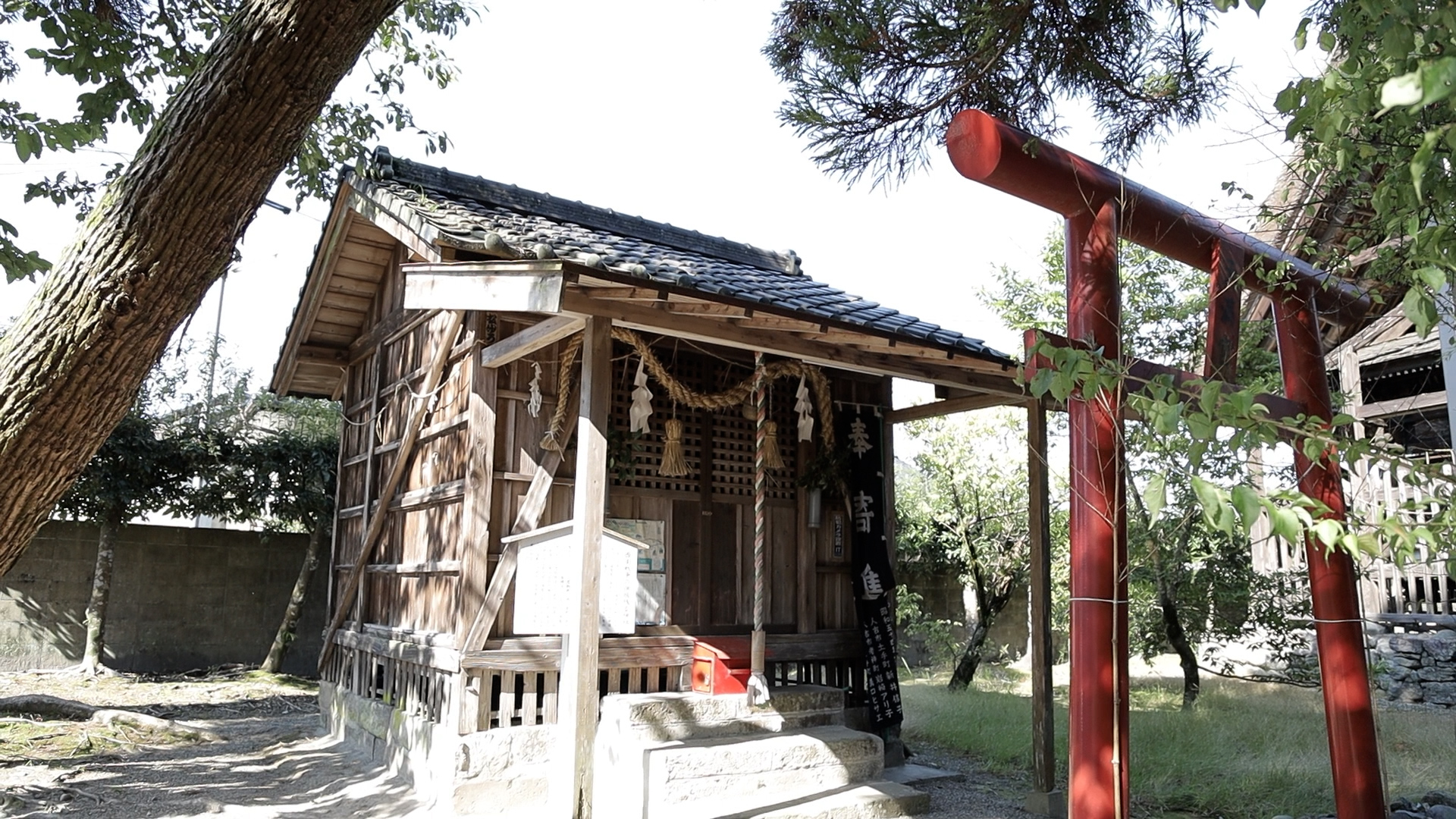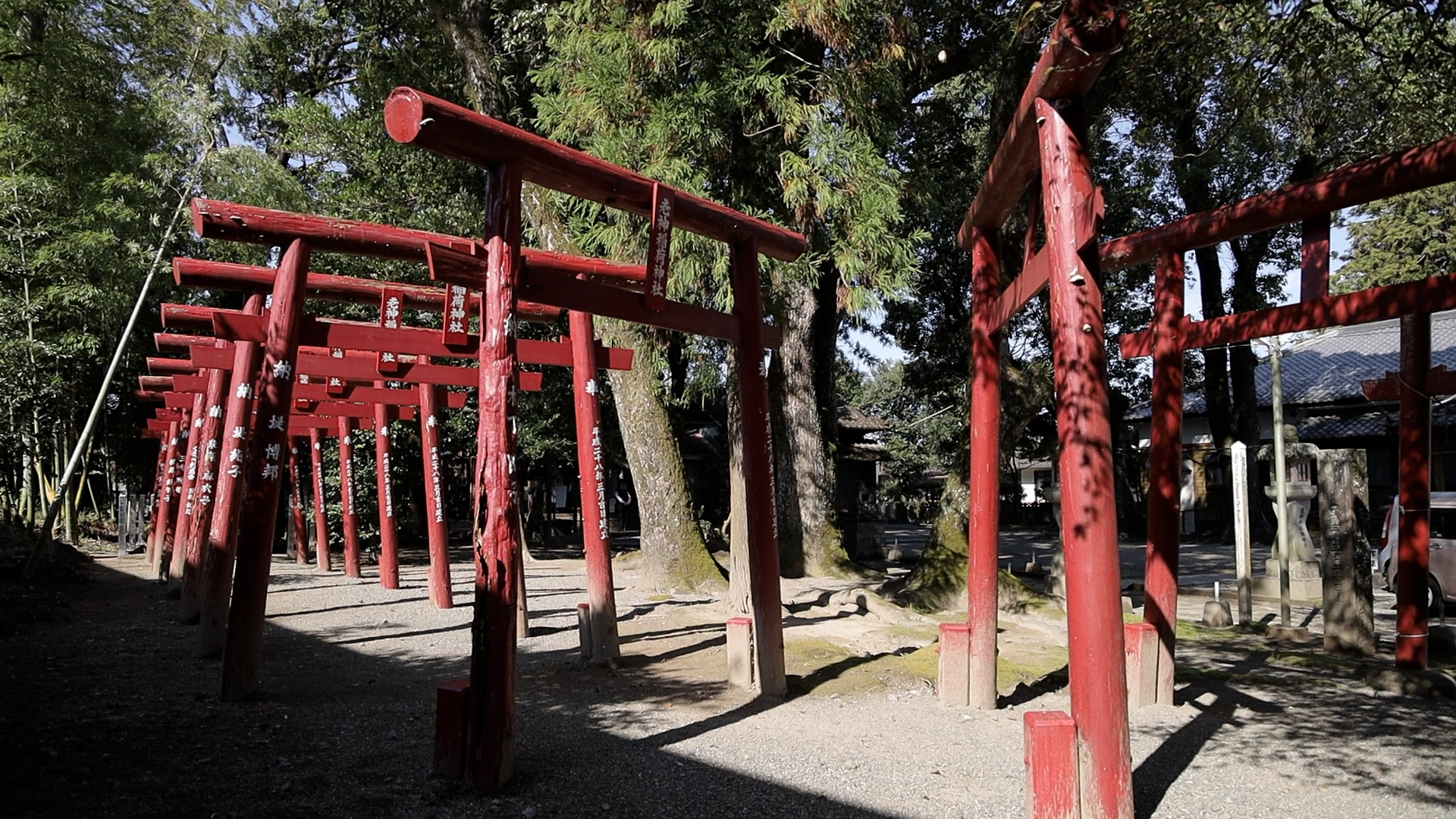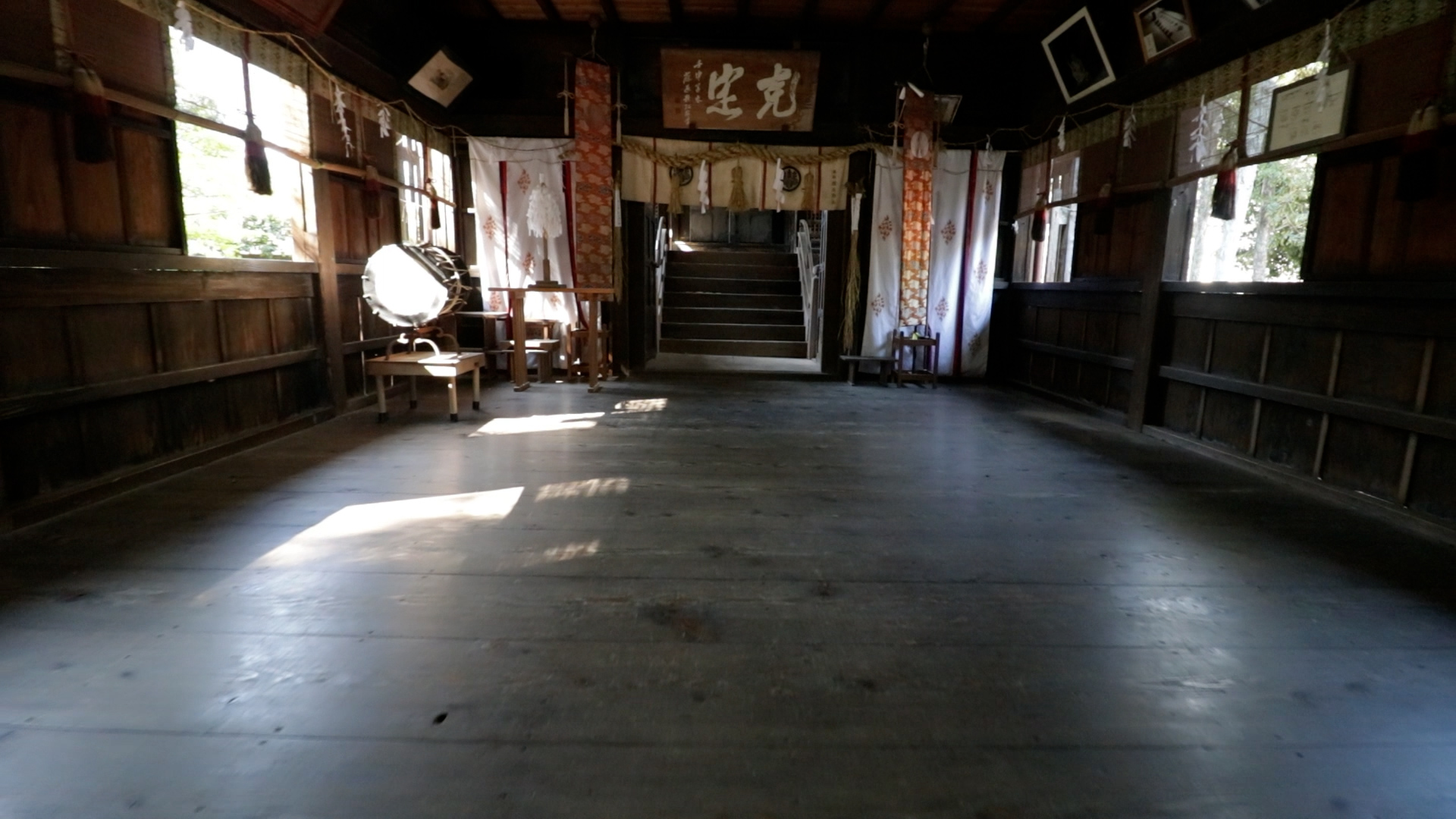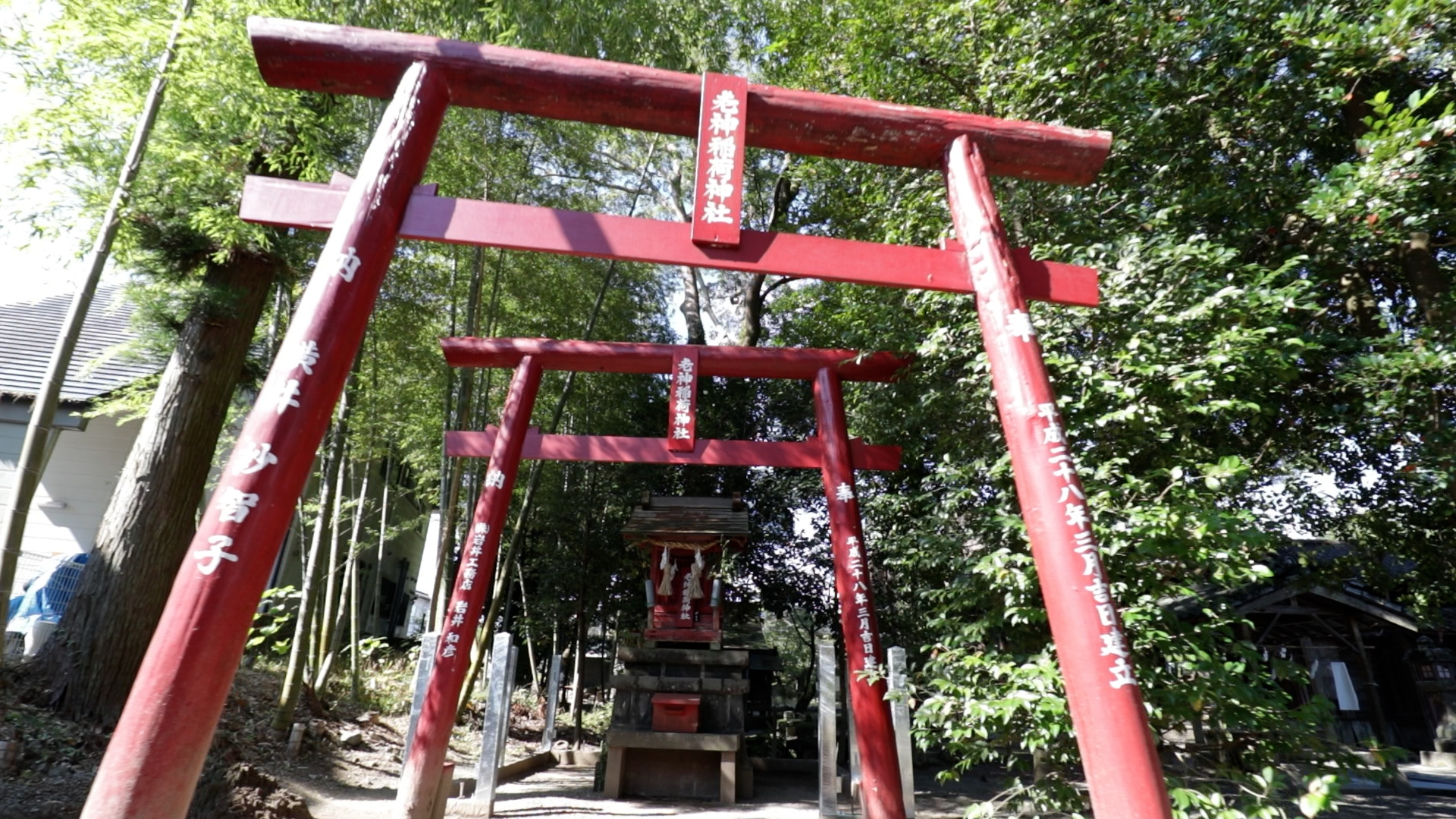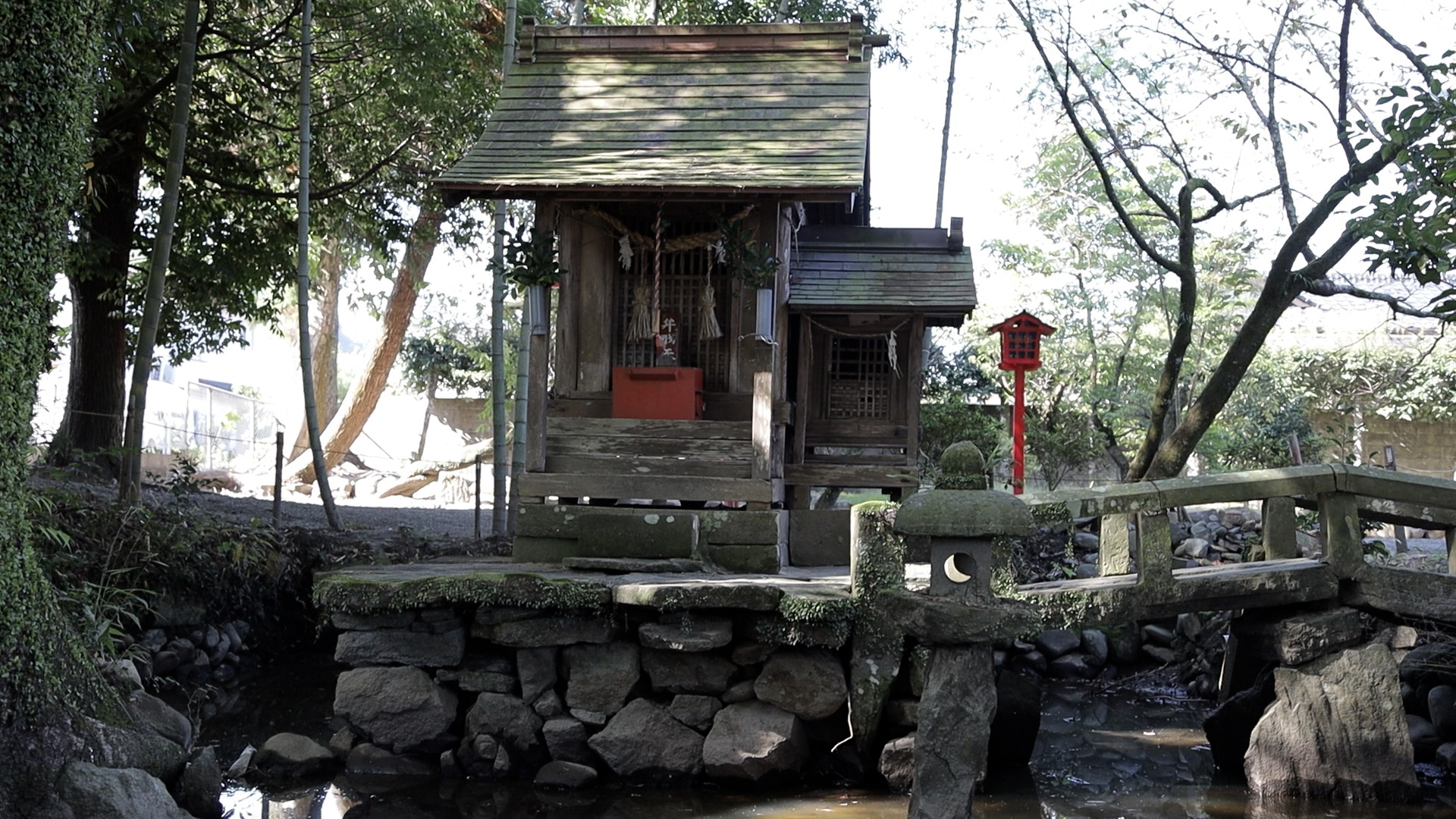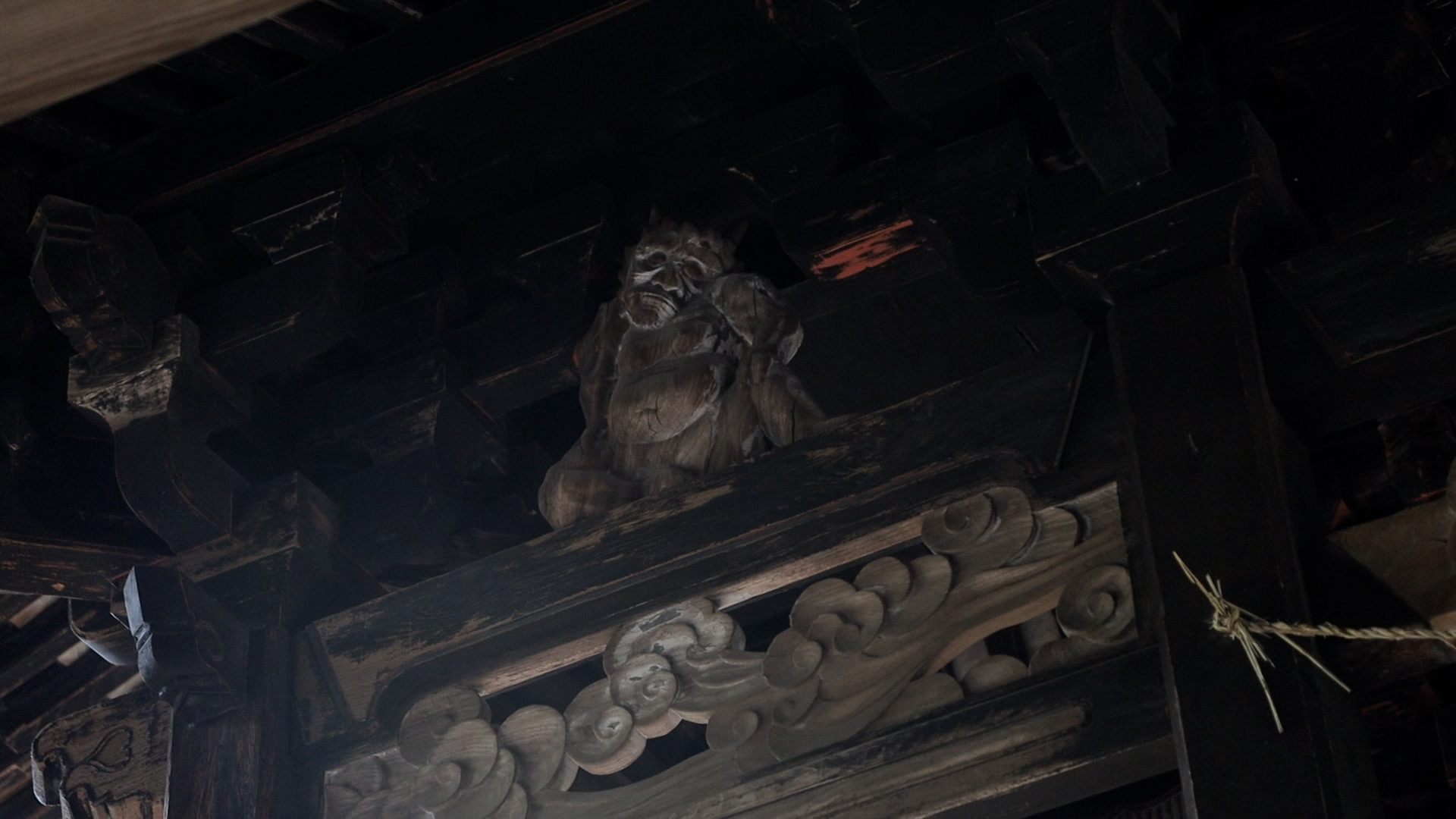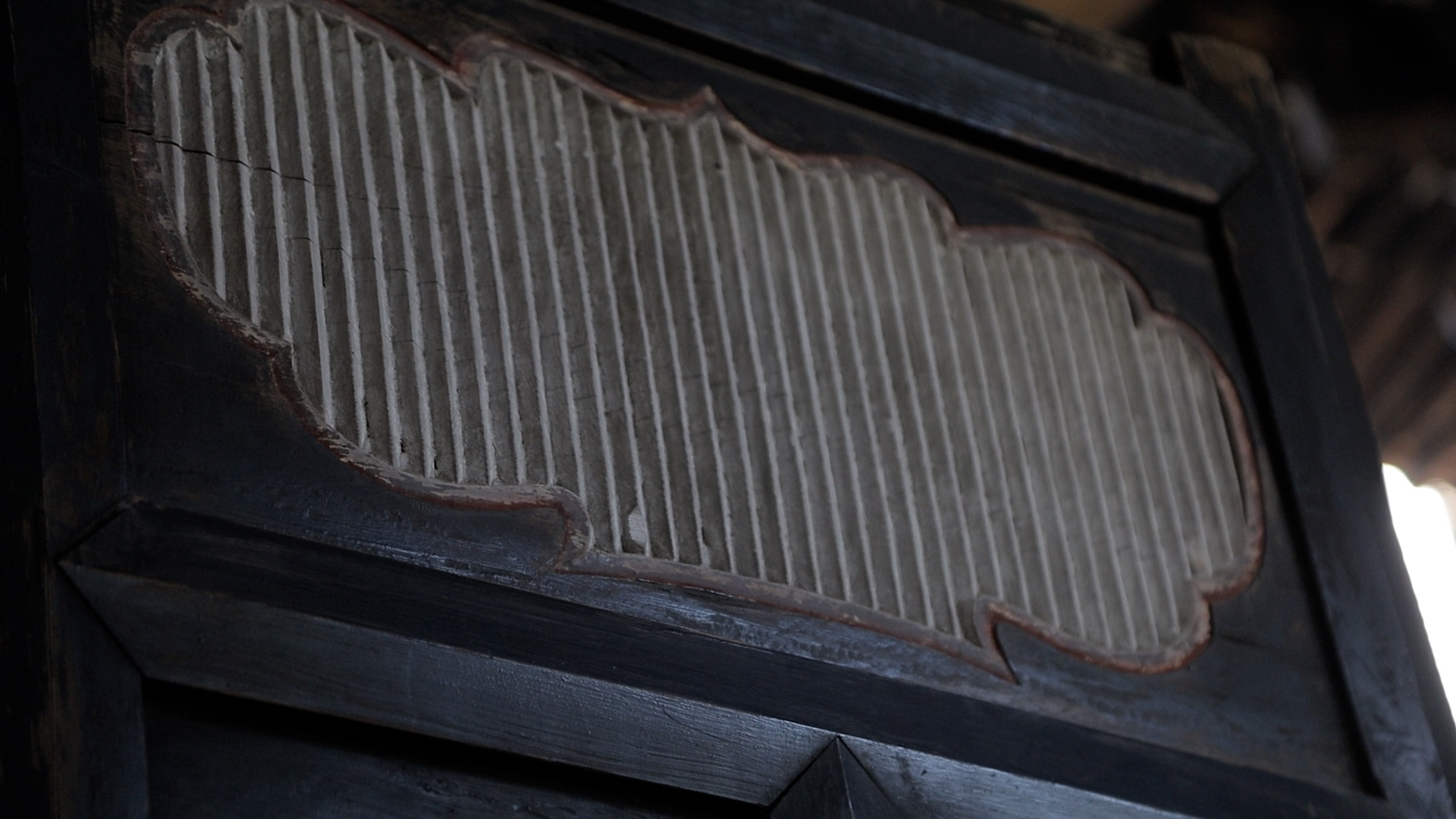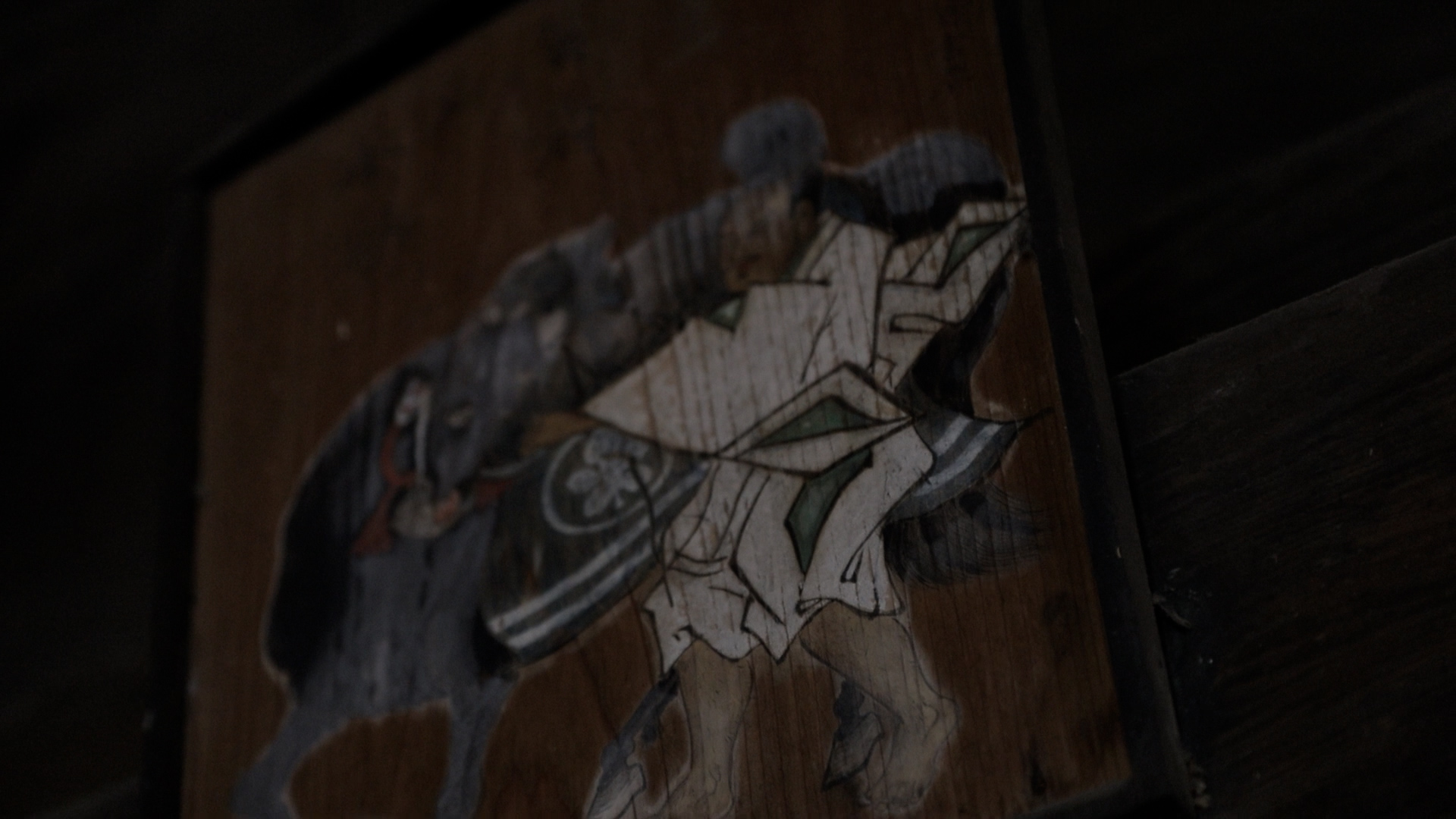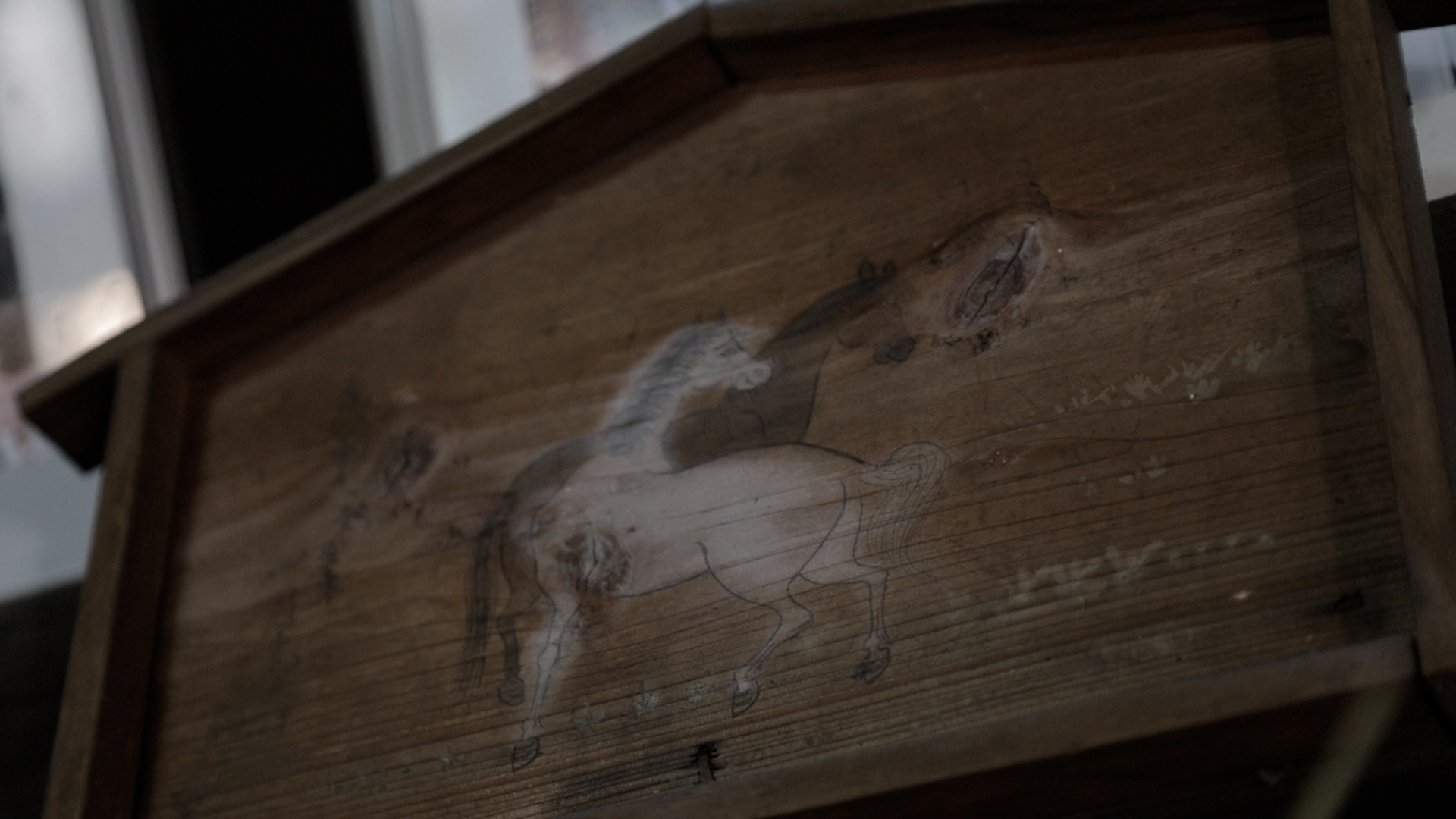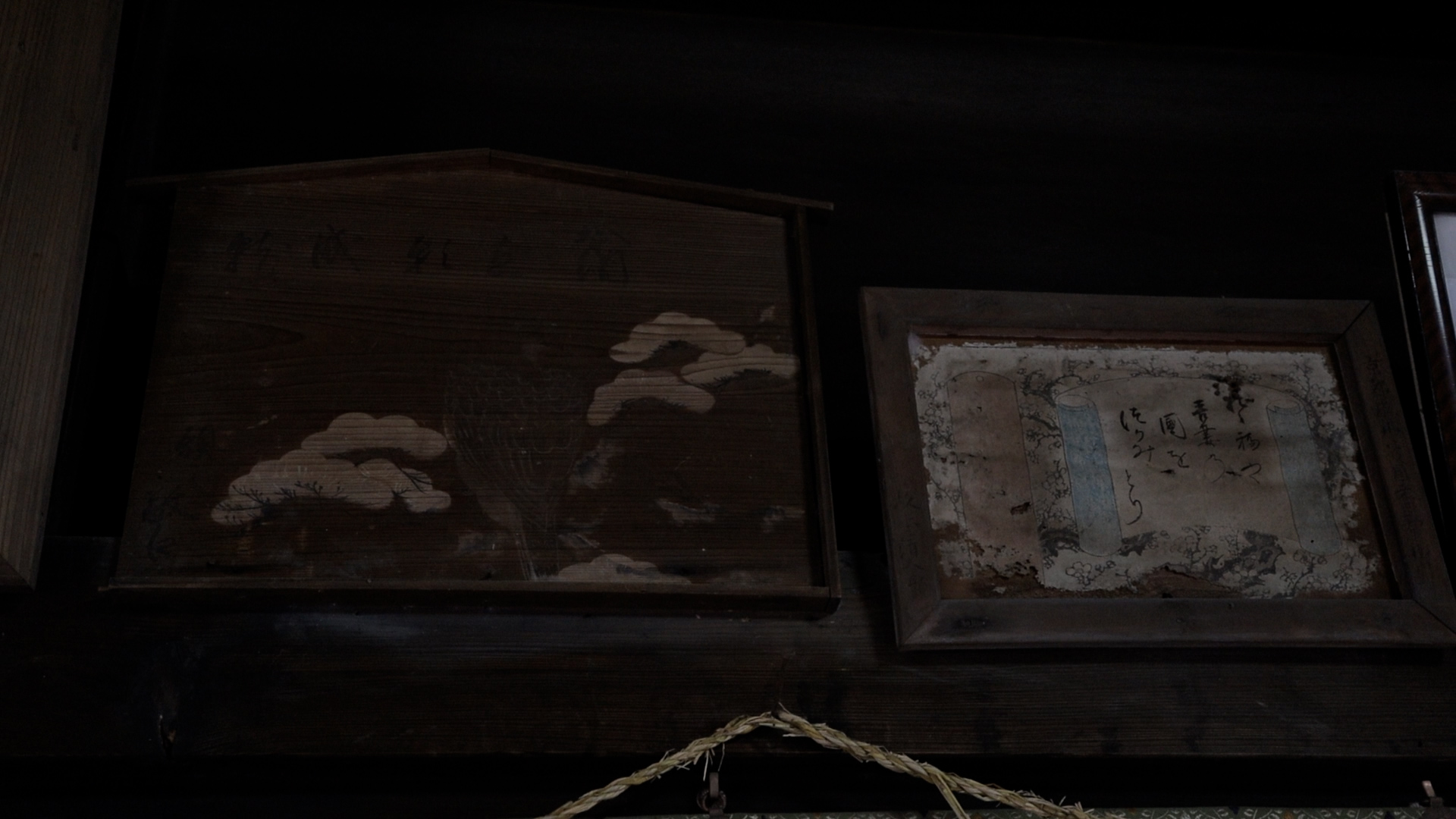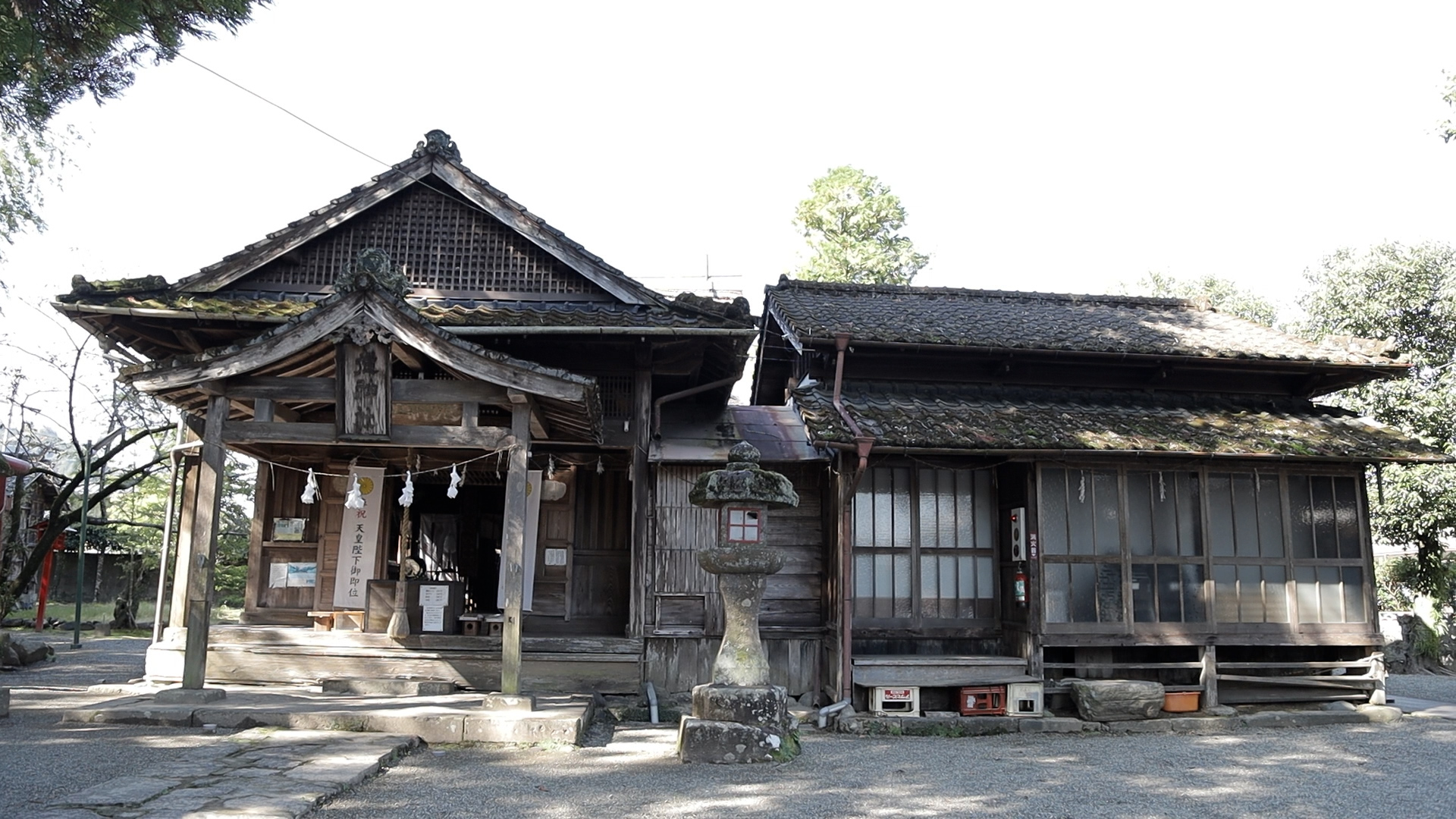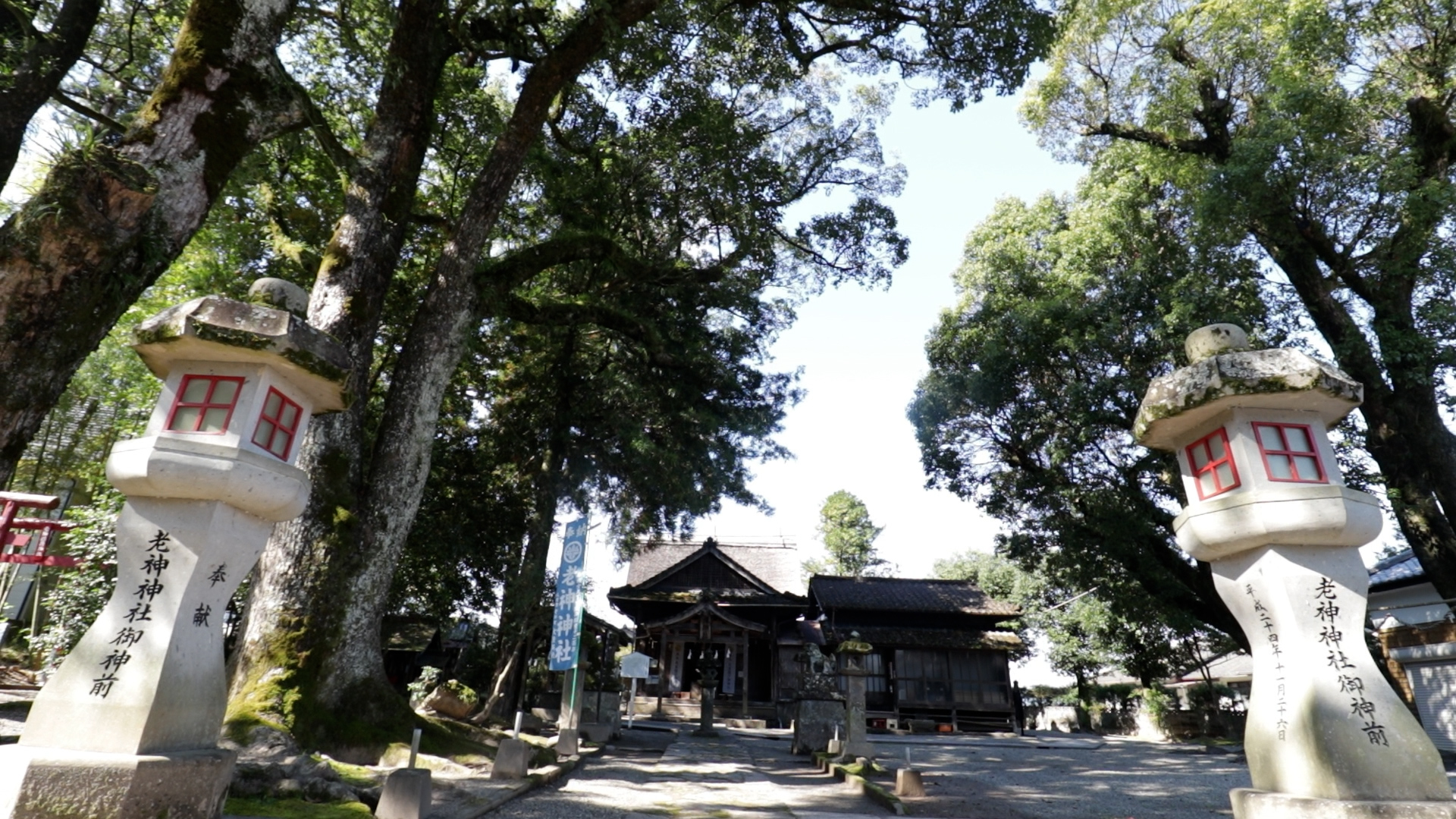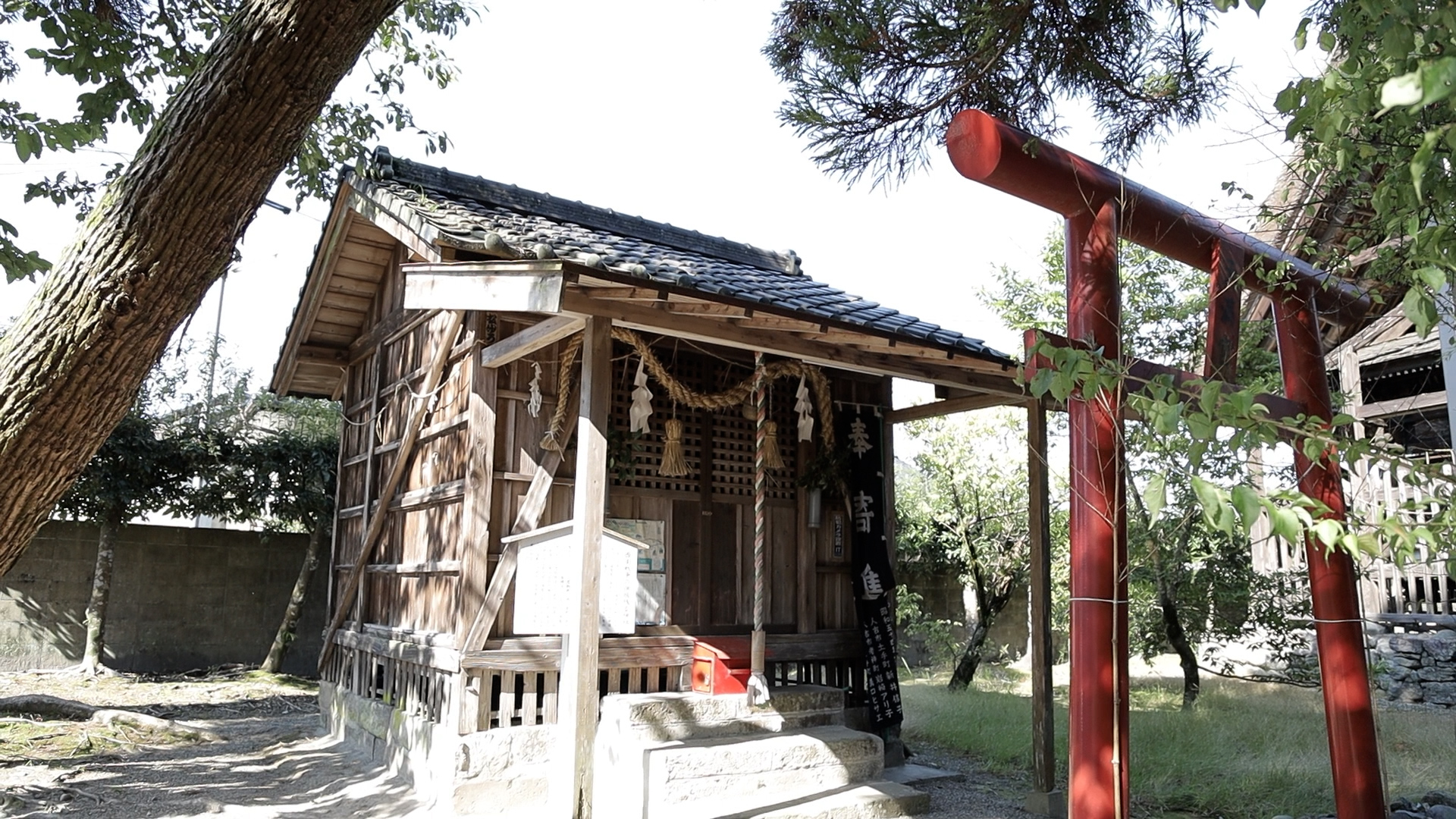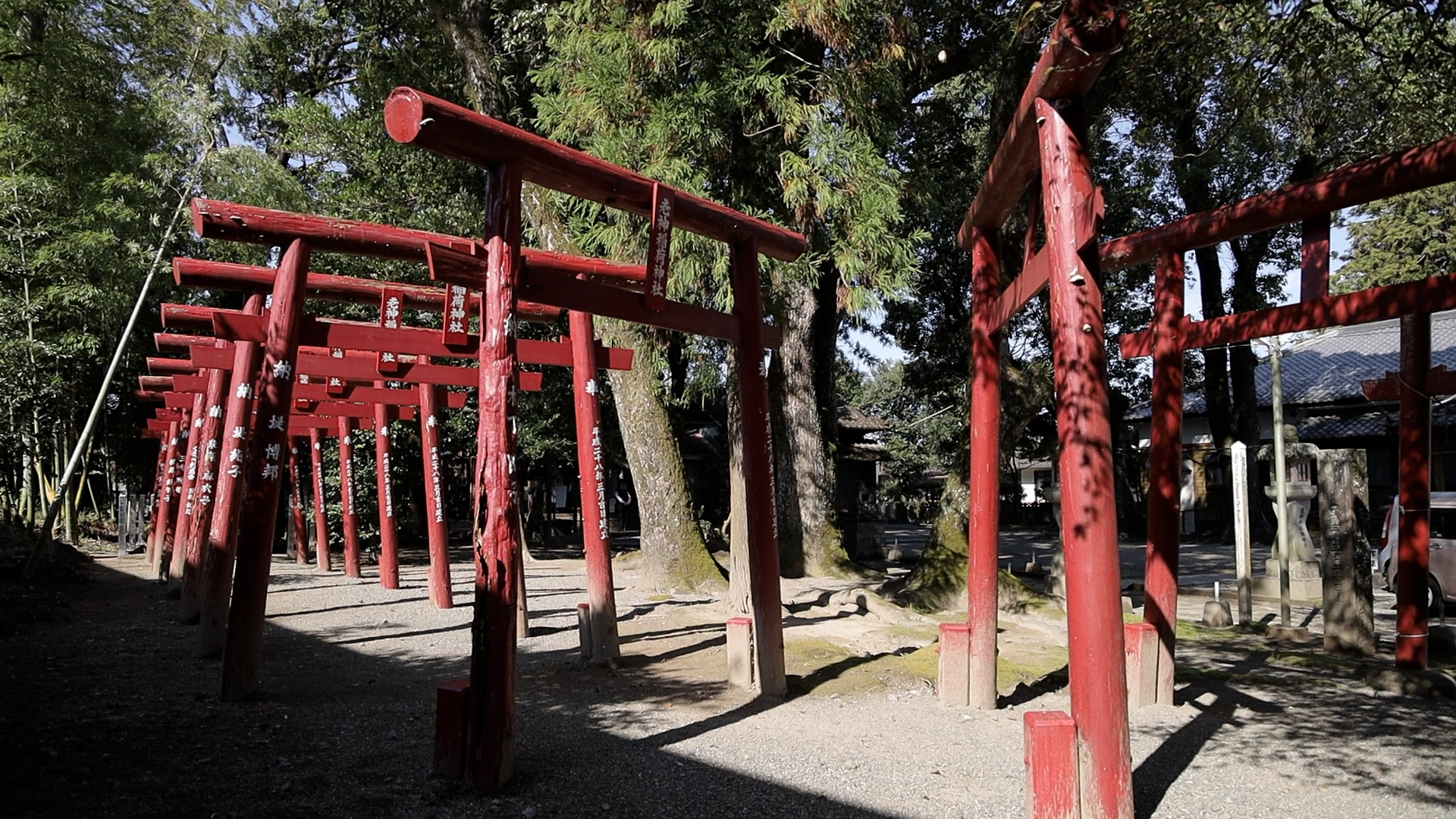 Oikami Shrine is located right next to the ruins of Hitoyoshi Castle, where the Kuma River and its tributary Mune River merge.
While it is unknown when the shrine was built, one theory is that the six tutelary deities of Kirishima Shrine in Kagoshima Prefecture were split and then enshrined here in 807, including Ninigi no Mikoto, the grandson of the sun goddess Amaterasu and the great-grandfather of Japan's first emperor.
The shrine later housed the Sagara Clan's local guardian deity due to its proximity to Hitoyoshi Castle.
The current structure was rebuilt in 1628 by Nagatsune, the 20th head of the Sagara family.
The architecture and wall decorations use what is called Momoyama style, which is usually ornate and embellished with gold leaf.
To this day, the brightly colored decorations can still be seen, and the Main Hall is especially impressive.
The Main Hall has a gabled roof above its three-pillared front, which is unusual in the Hitoyoshi Kuma area.
The pillar capitals are set in a Zen Buddhist style, with birds and flowers carved into the walls, and the roof is held up by a wooden demon sat atop a bow-shaped beam.
The asymmetrical metal fittings and the meticulous, intricate decorations such as the wainscoting are said to be unique to the Hitoyoshi Kuma area.
The Main Hall, Worship Hall, and Offering Space have been designated Important Cultural Properties due to their incredible value as representatives of early-Edo shrine architecture in the Hitoyoshi Kuma region.
The octagonal lanterns placed in the center of the promenade in front of the Worship Hall are another feature said to be rarely seen outside of Kyoto and Nara.
At the back of the shrine grounds is Sugawara Shrine, which was originally located by the adjacent Ohashi-Bridge and whose bullet holes tell tales of a past gunfight.
Cultural Property Overview
94, Oikamimachi, Hitoyoshi Shi, Kumamoto Ken, 868-0053, Japan

Discover Japanese Heritage Sites
in Hitoyoshi Kuma
Here, we present 20 cultural assets you can experience for yourself in Hitoyoshi Kuma.
Enjoy all the sights Hitoyoshi Kuma has to offer, including unique architectural and decorative techniques handed down over generations.