Toshima Sugawara Shrine
Main Hall/Worship Hall
Nationally Designated Important Cultural Property (Building)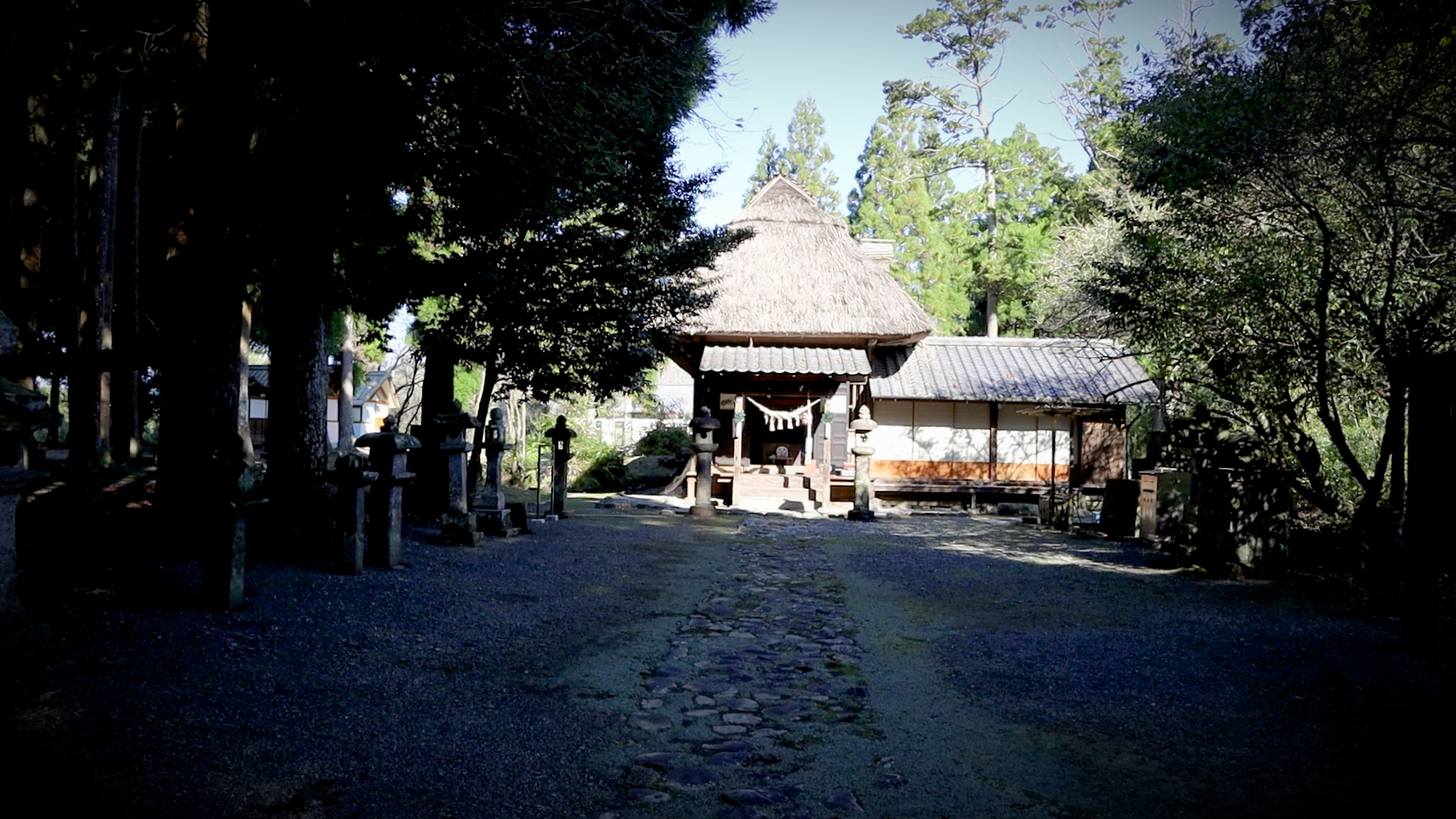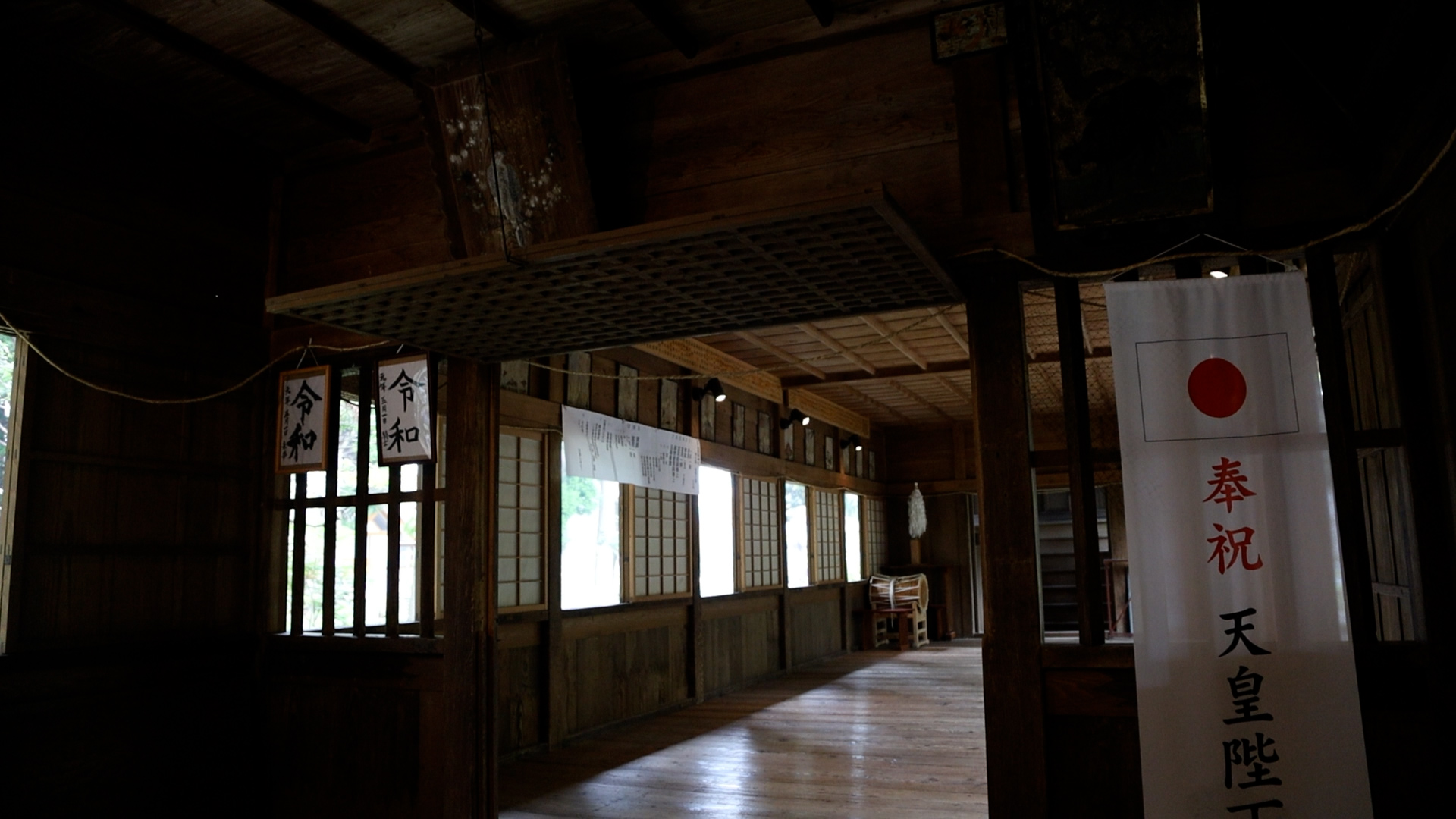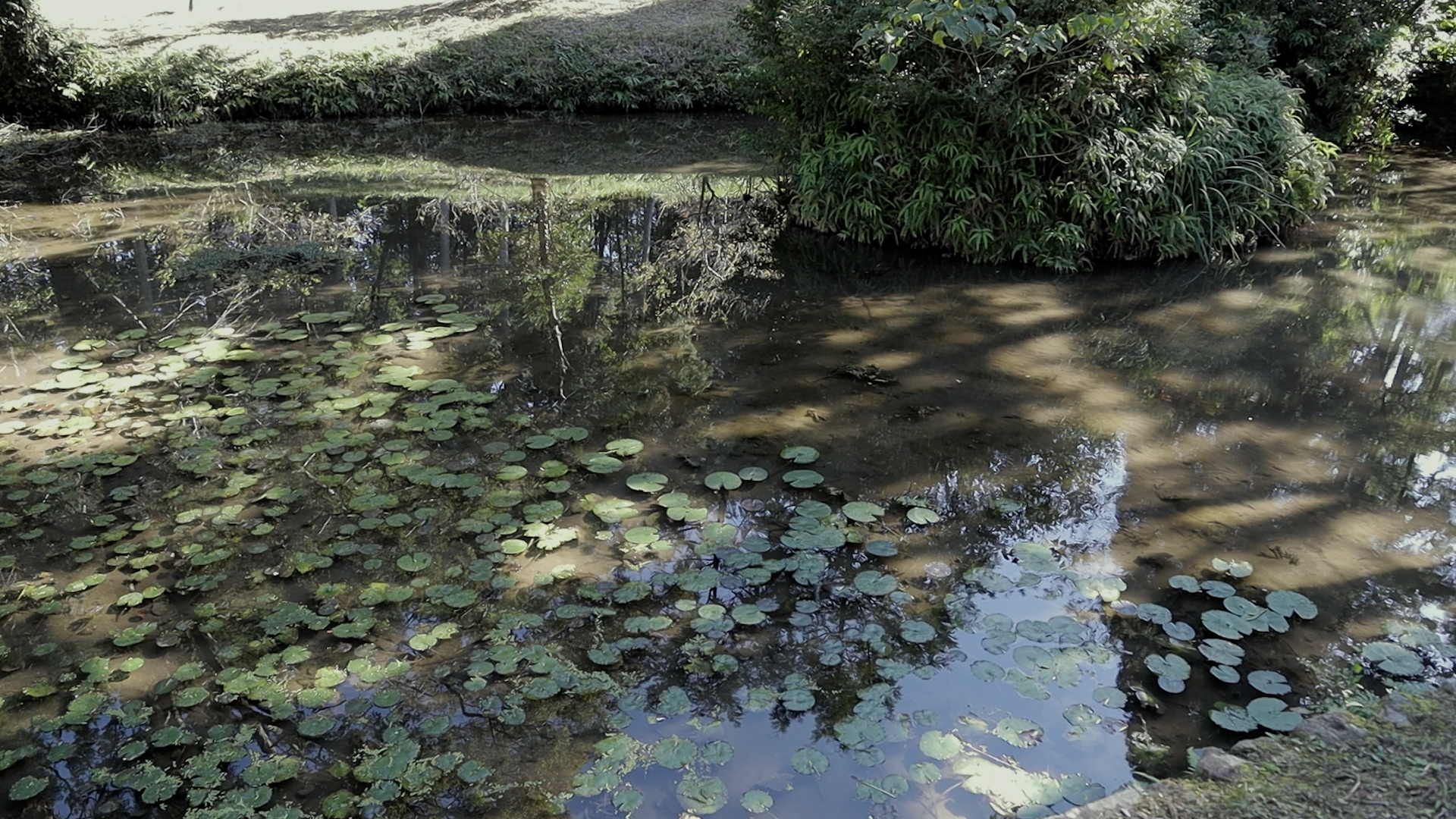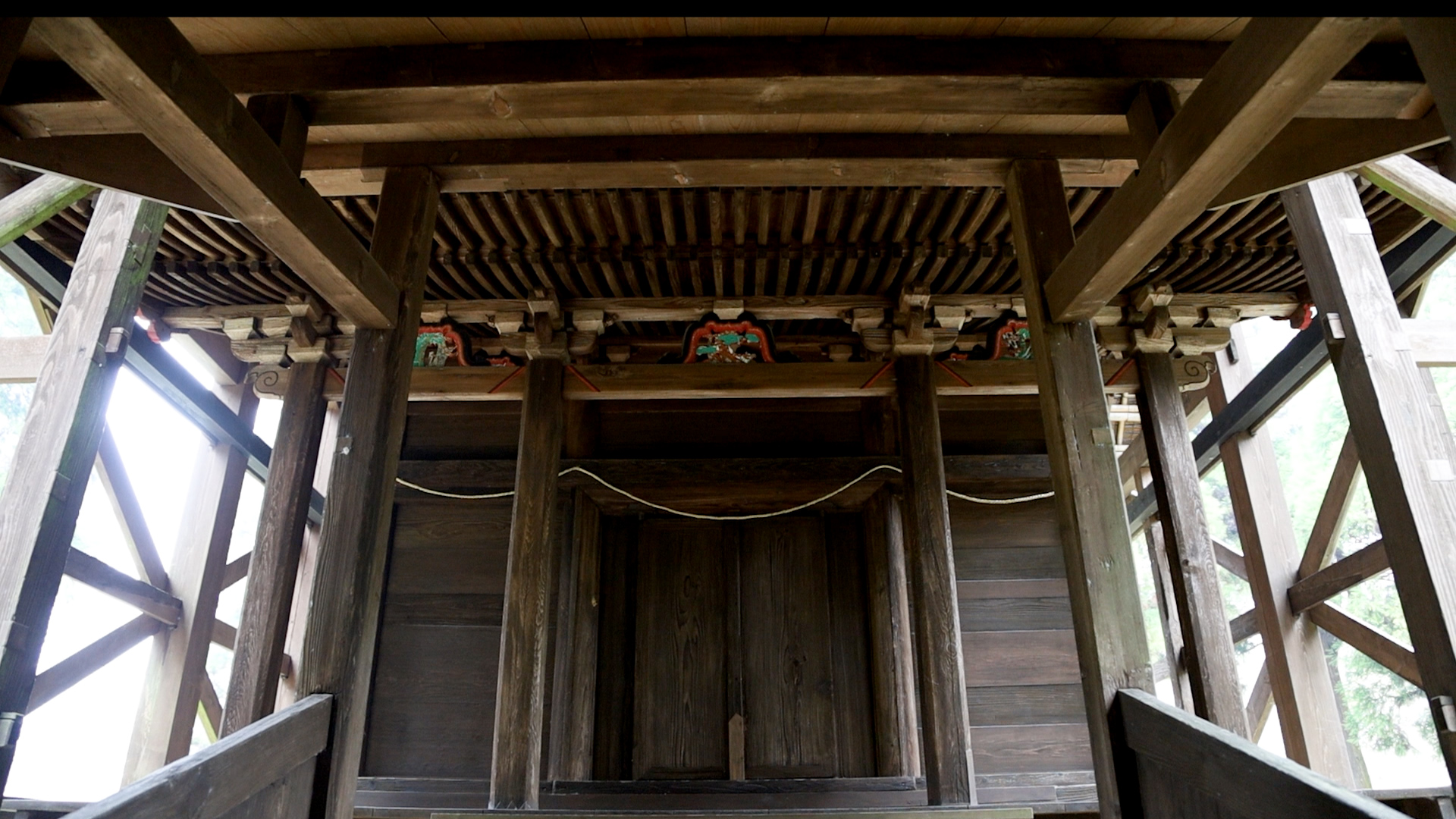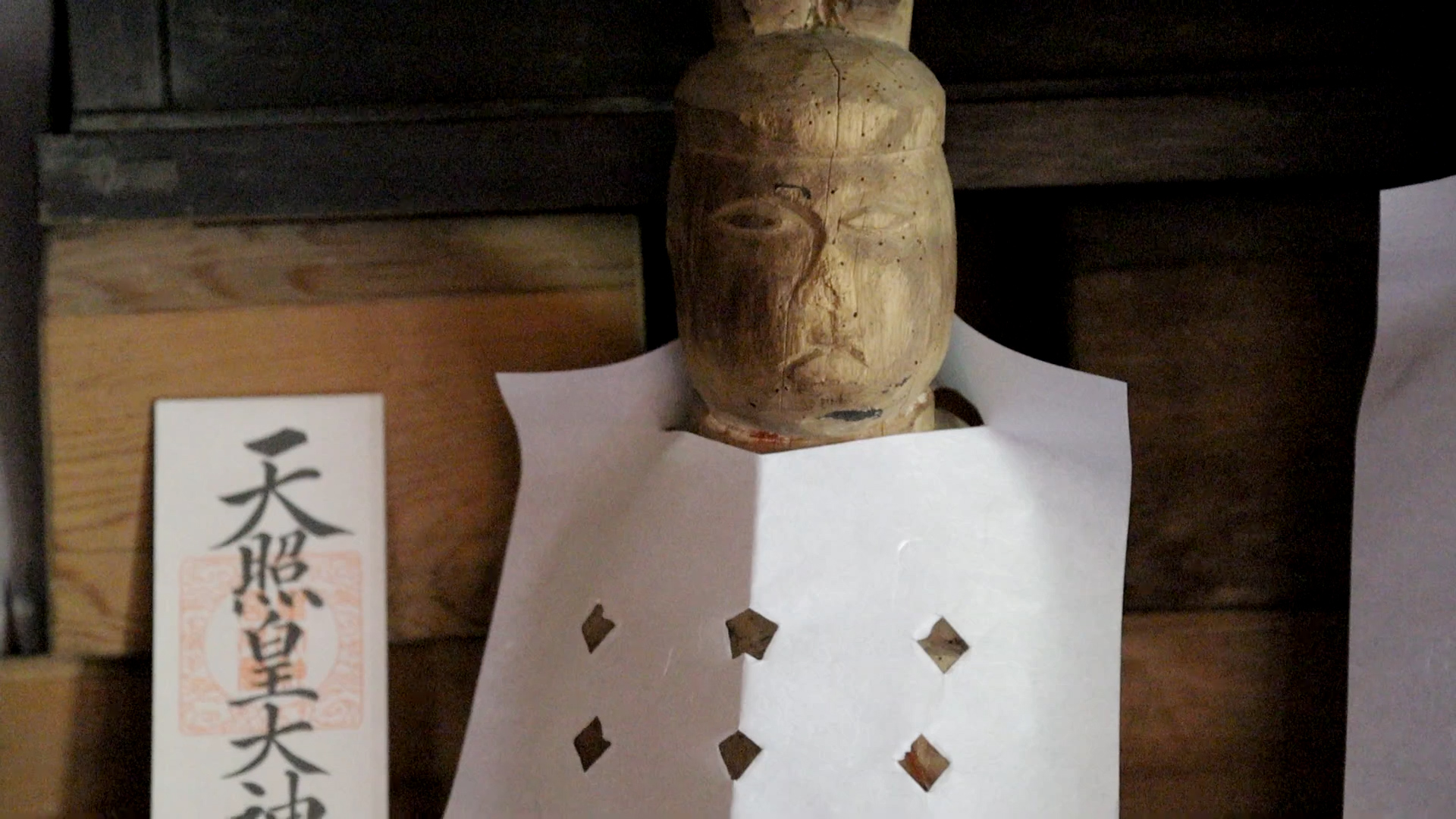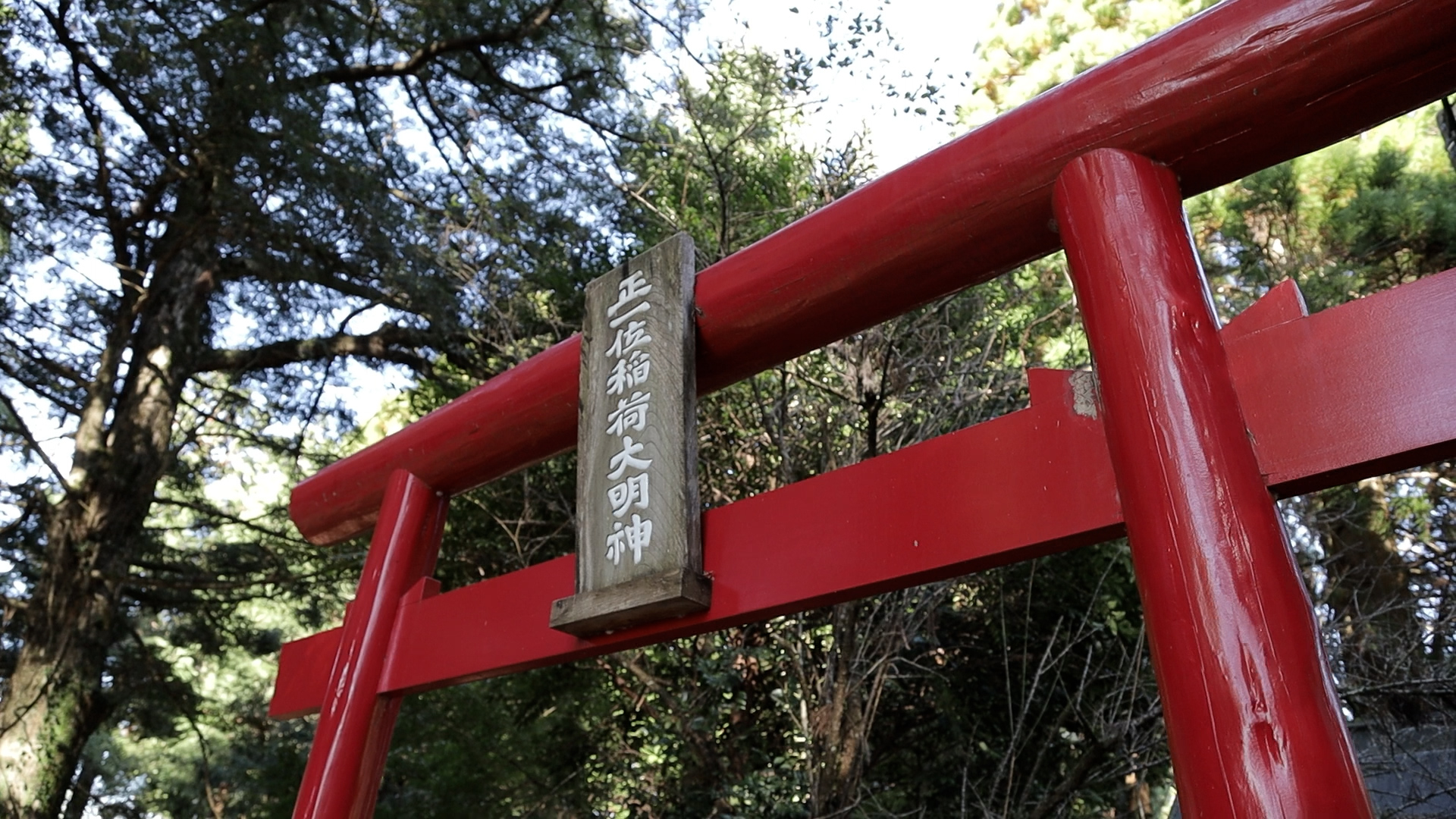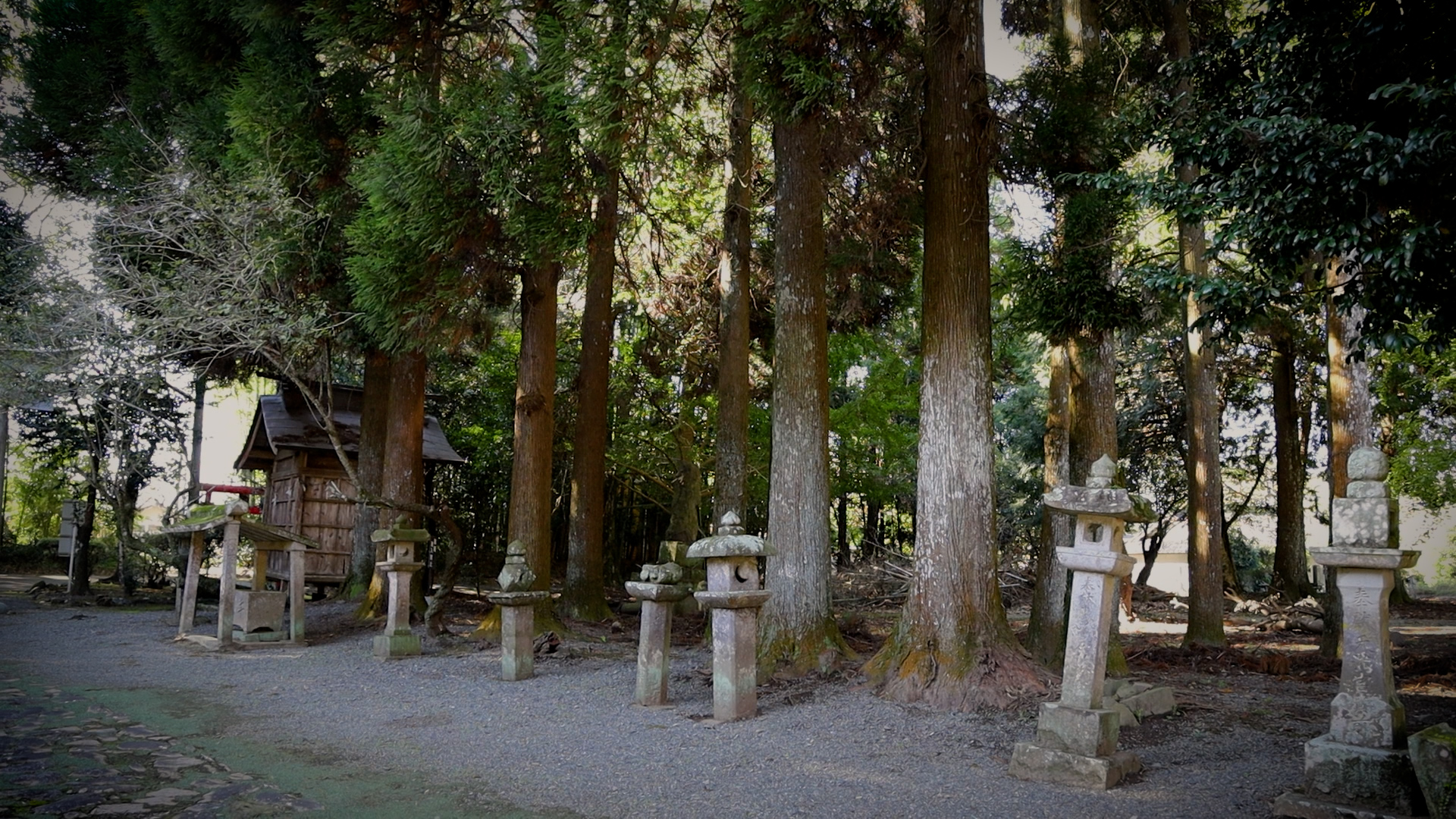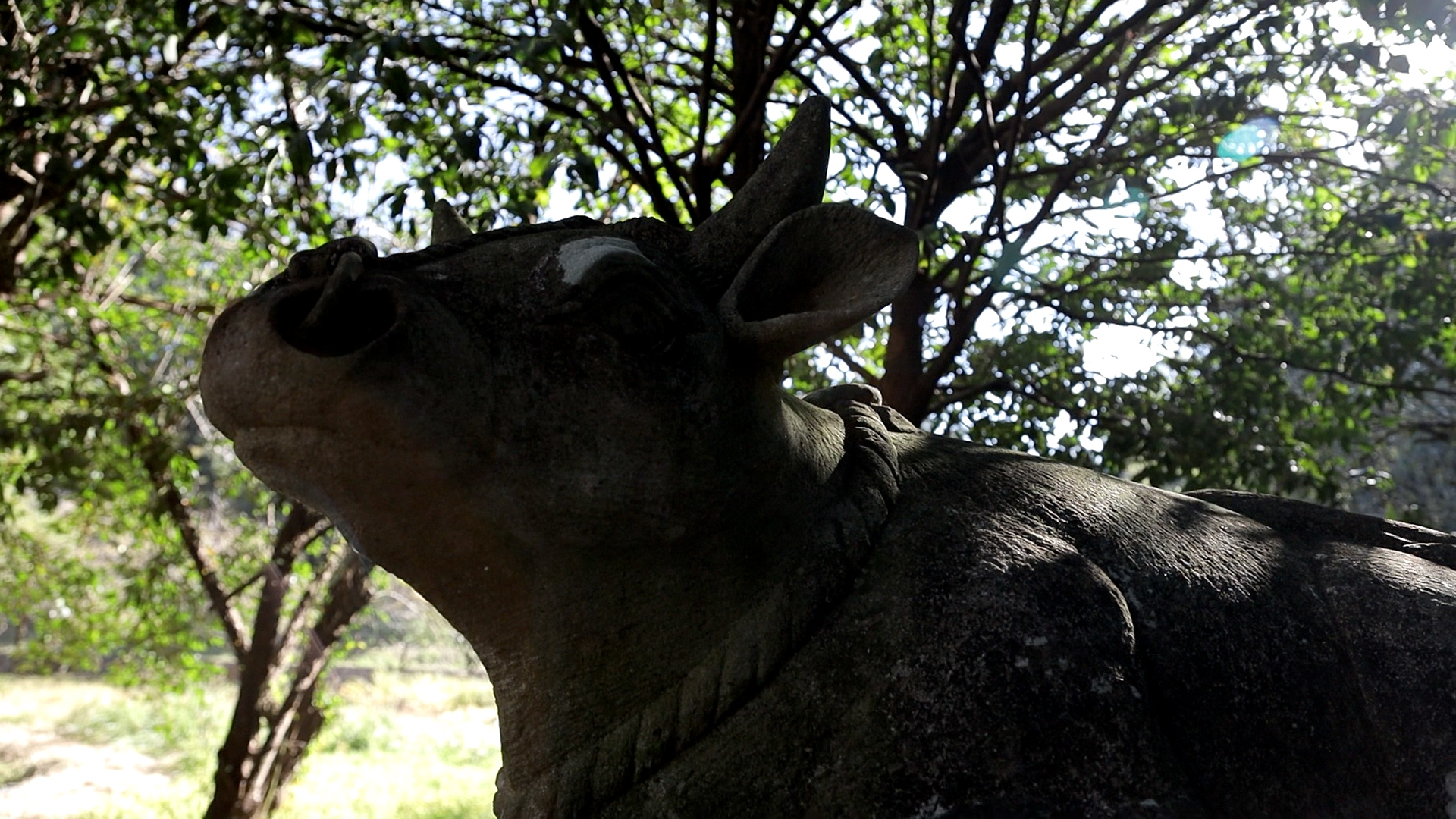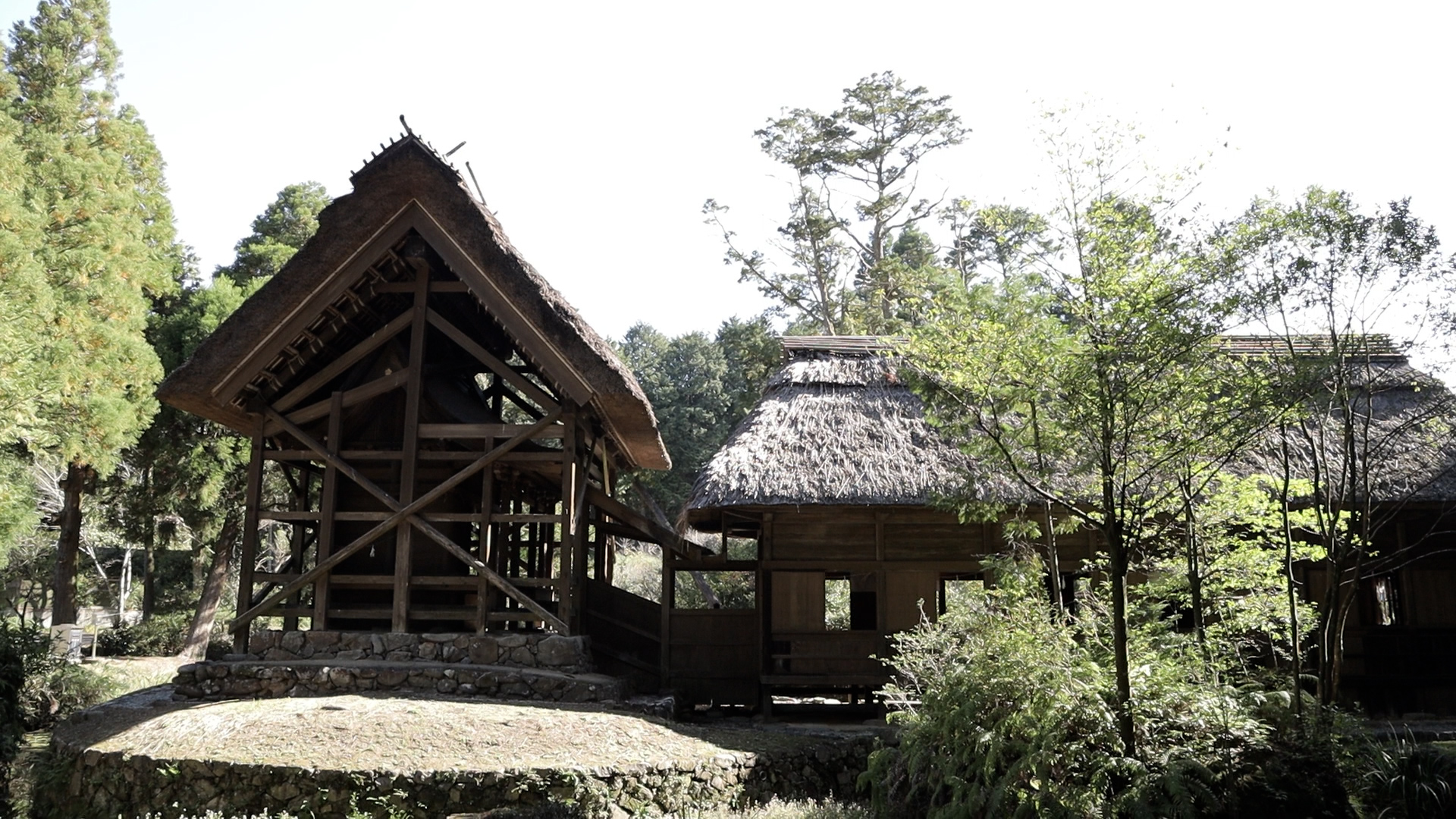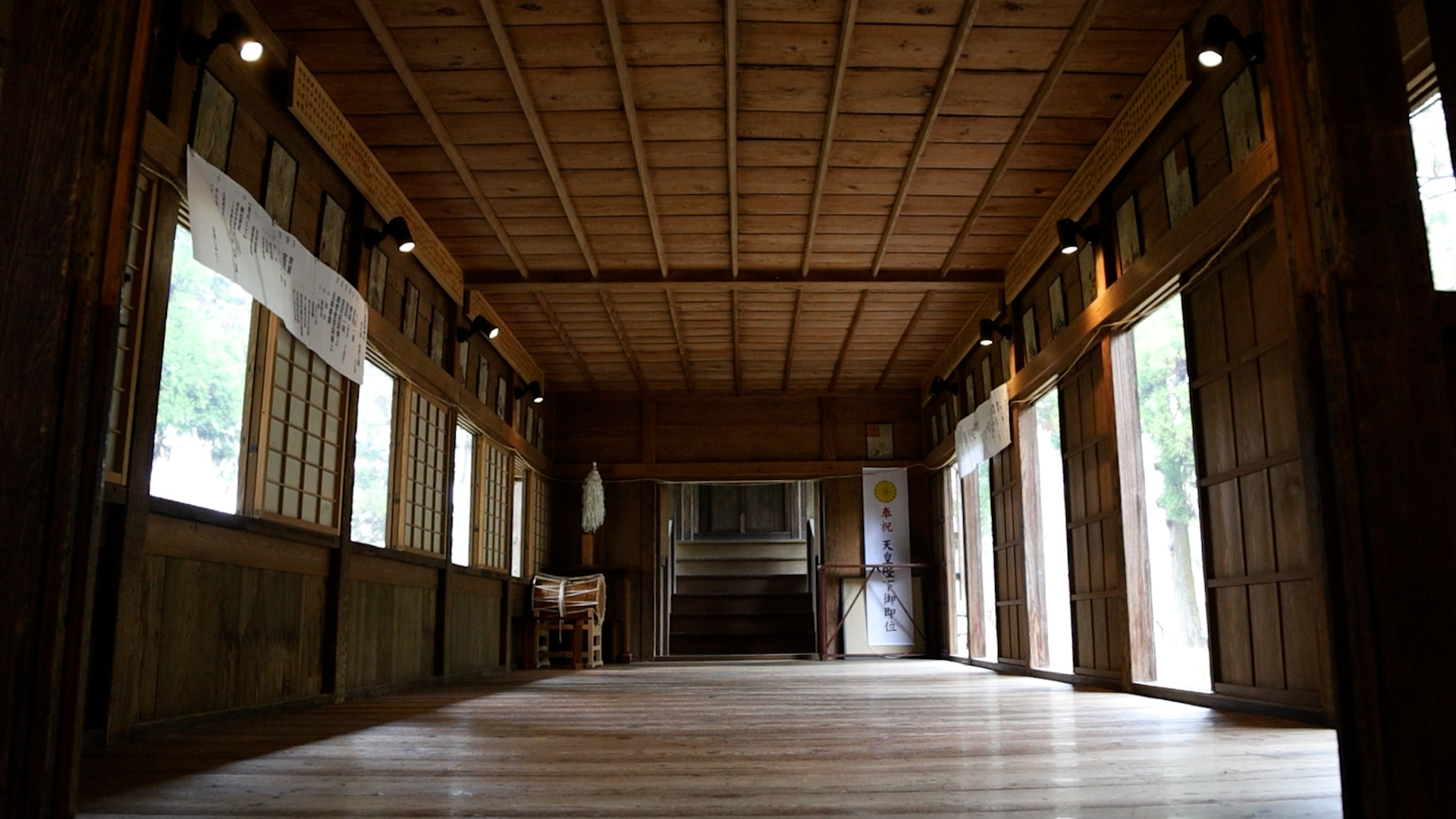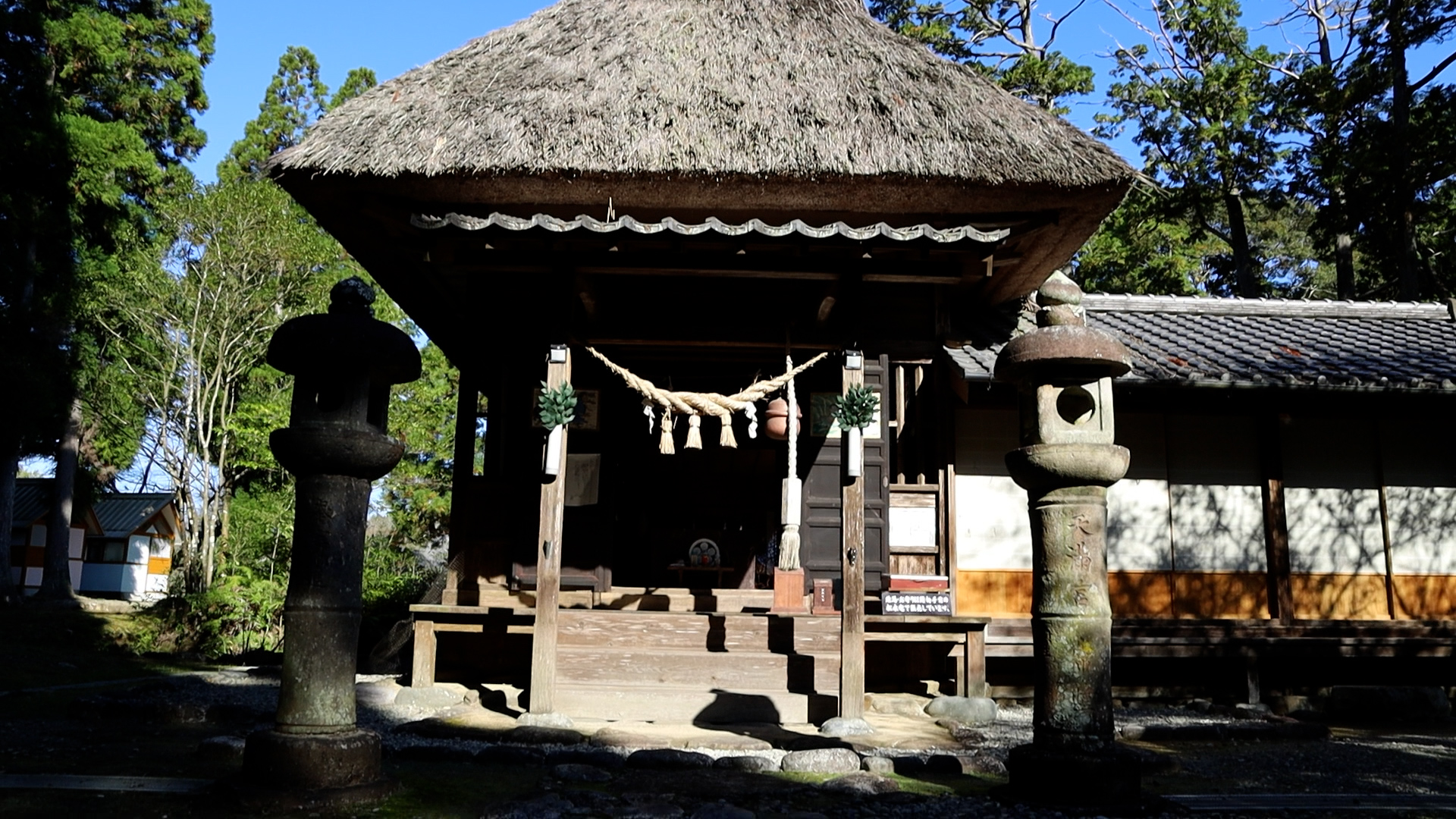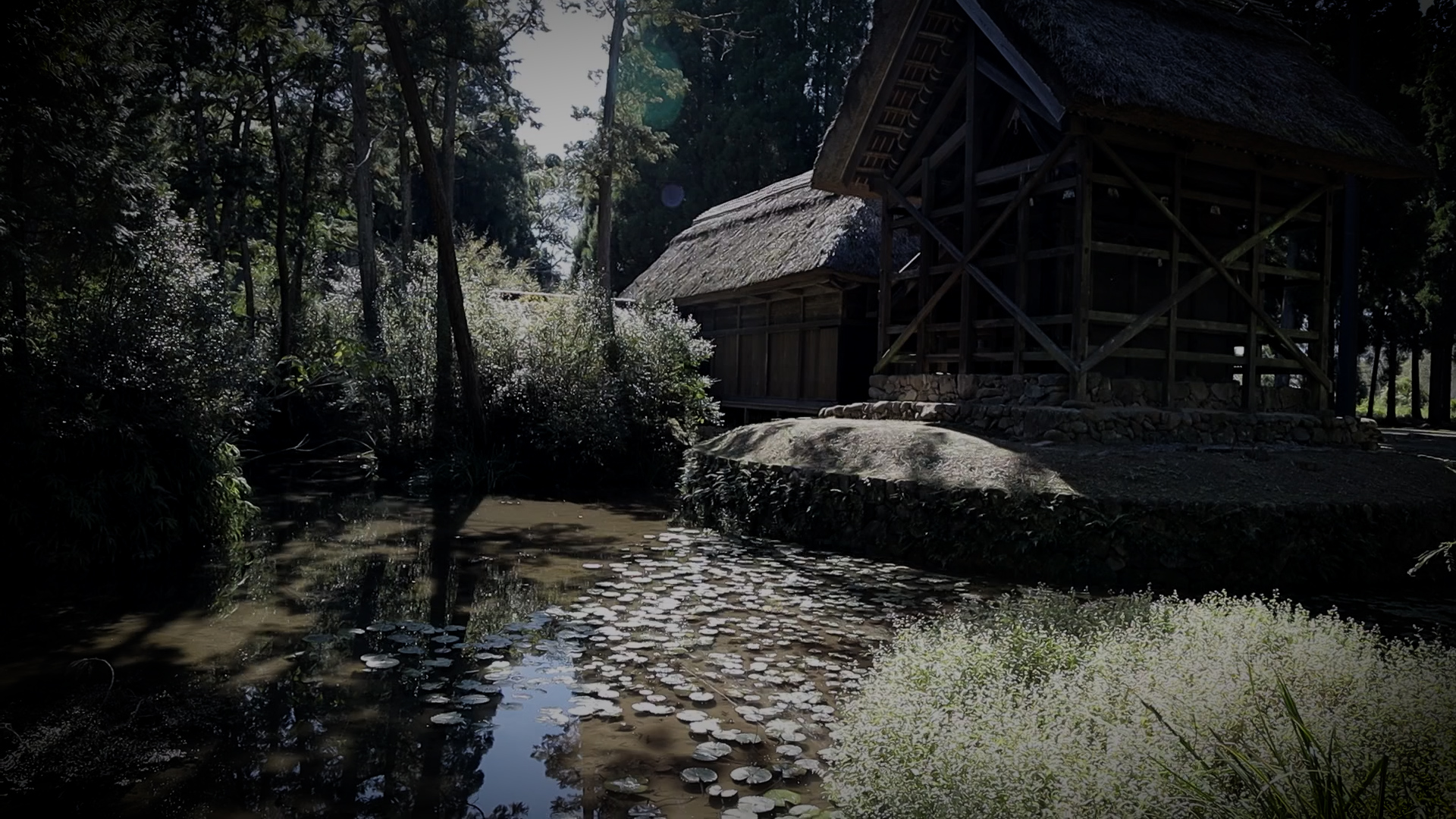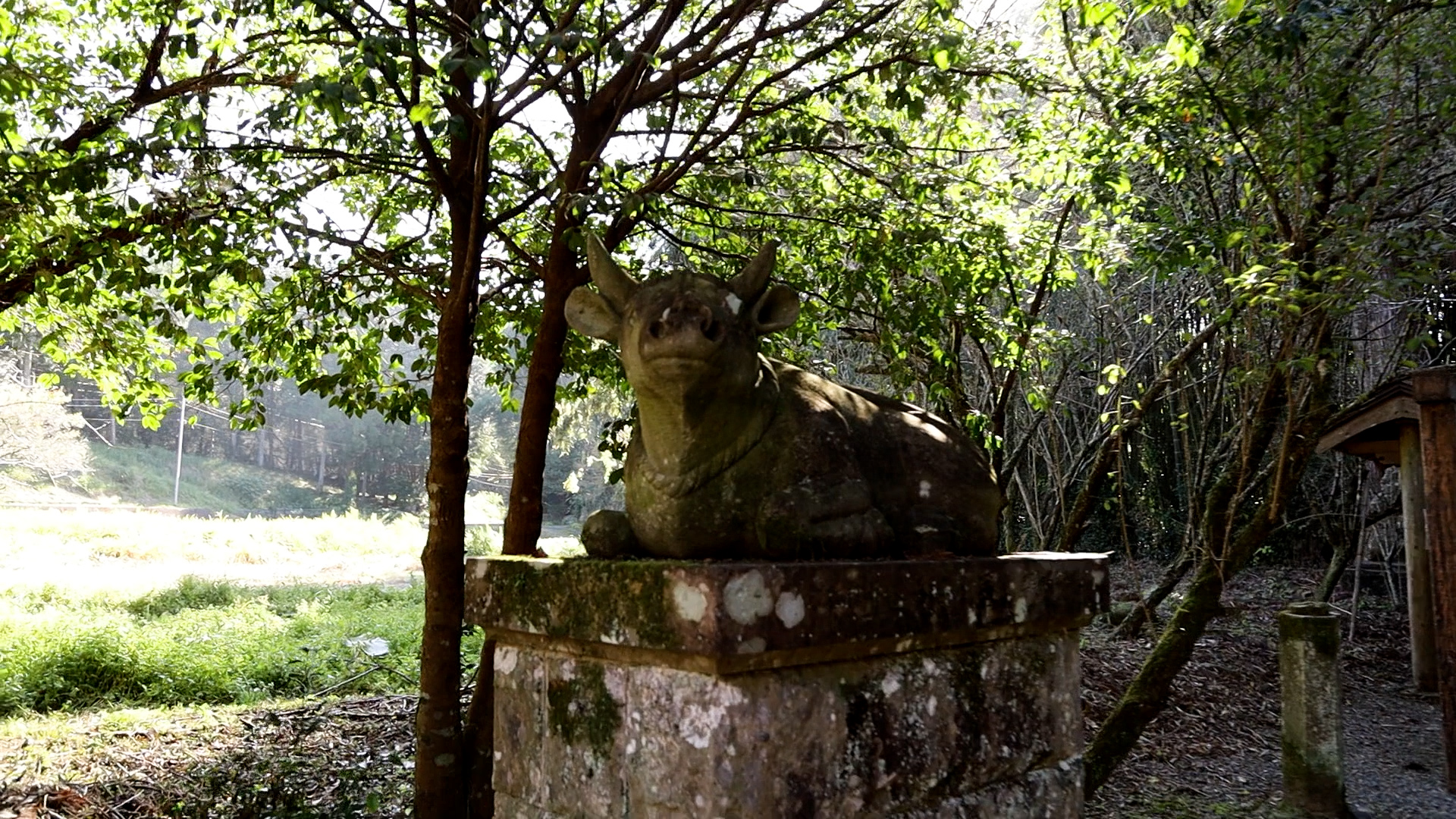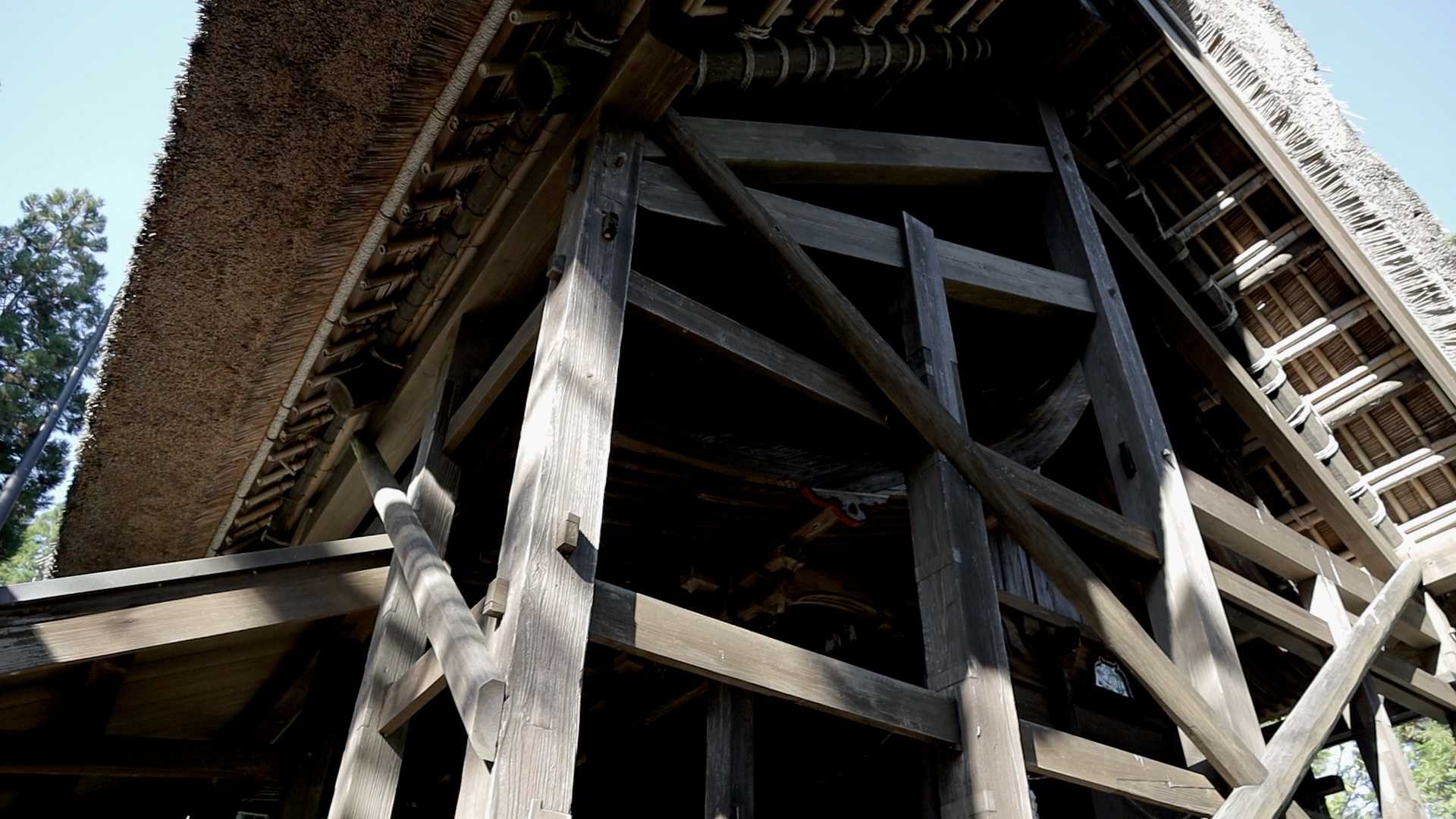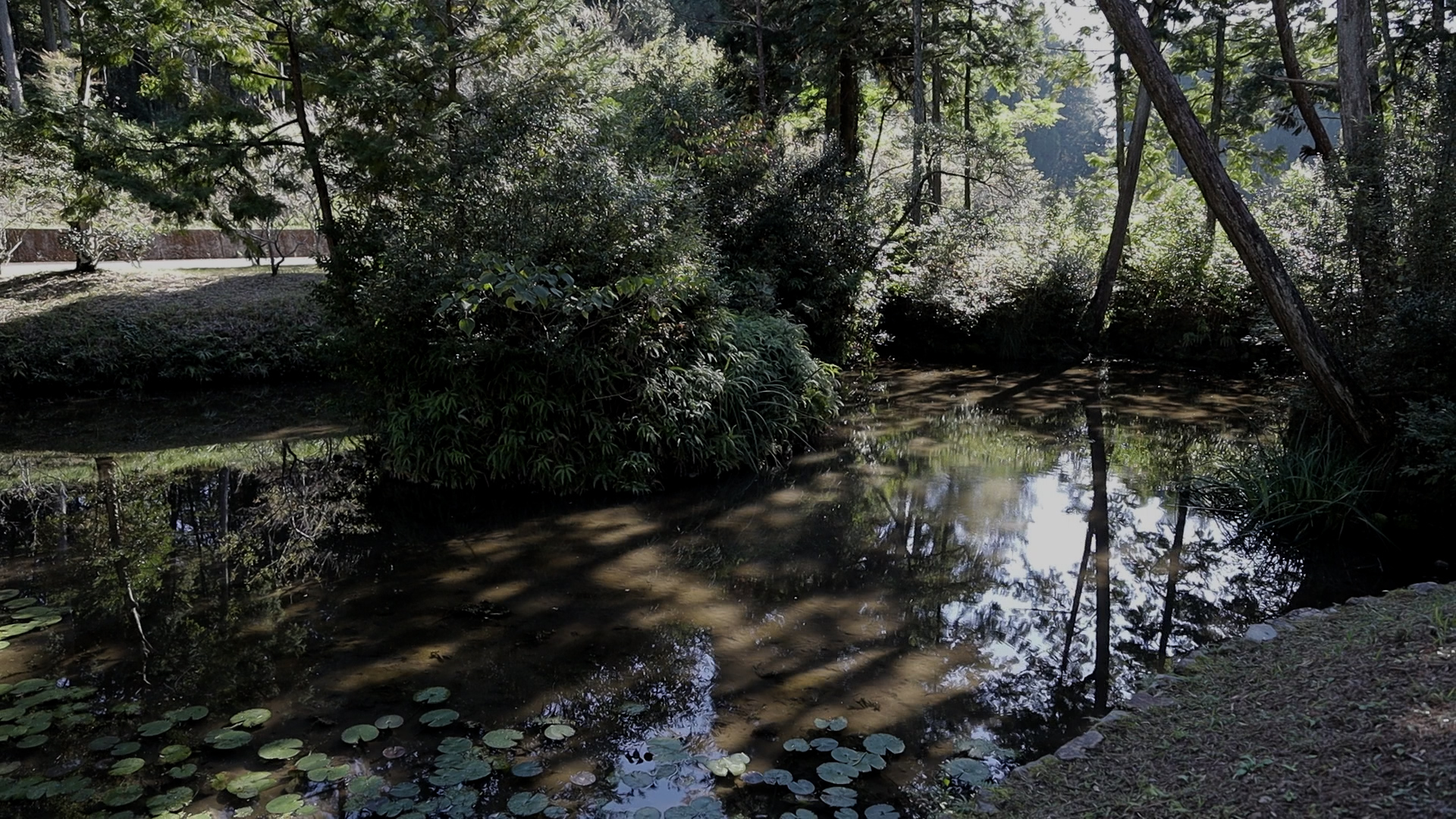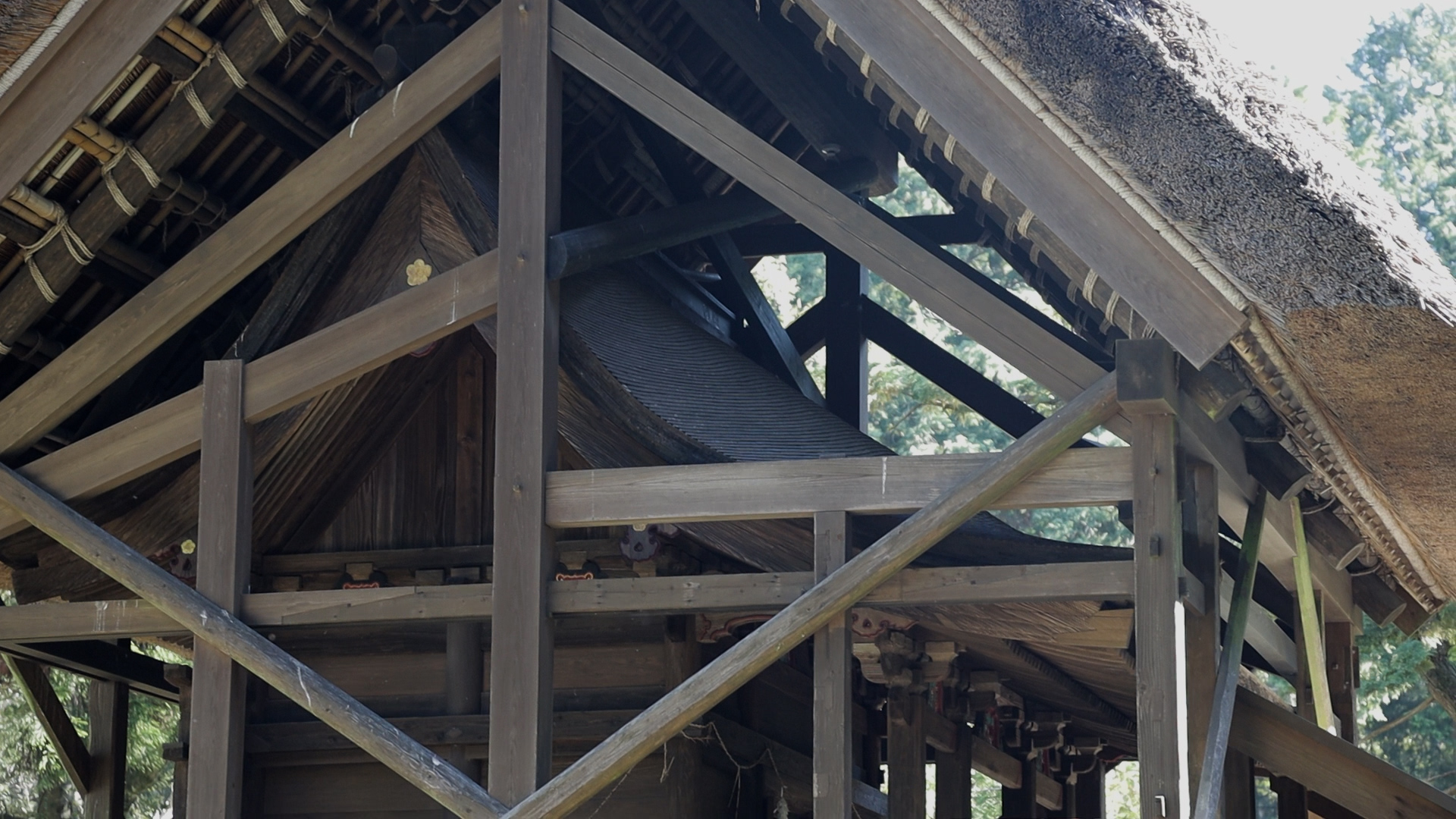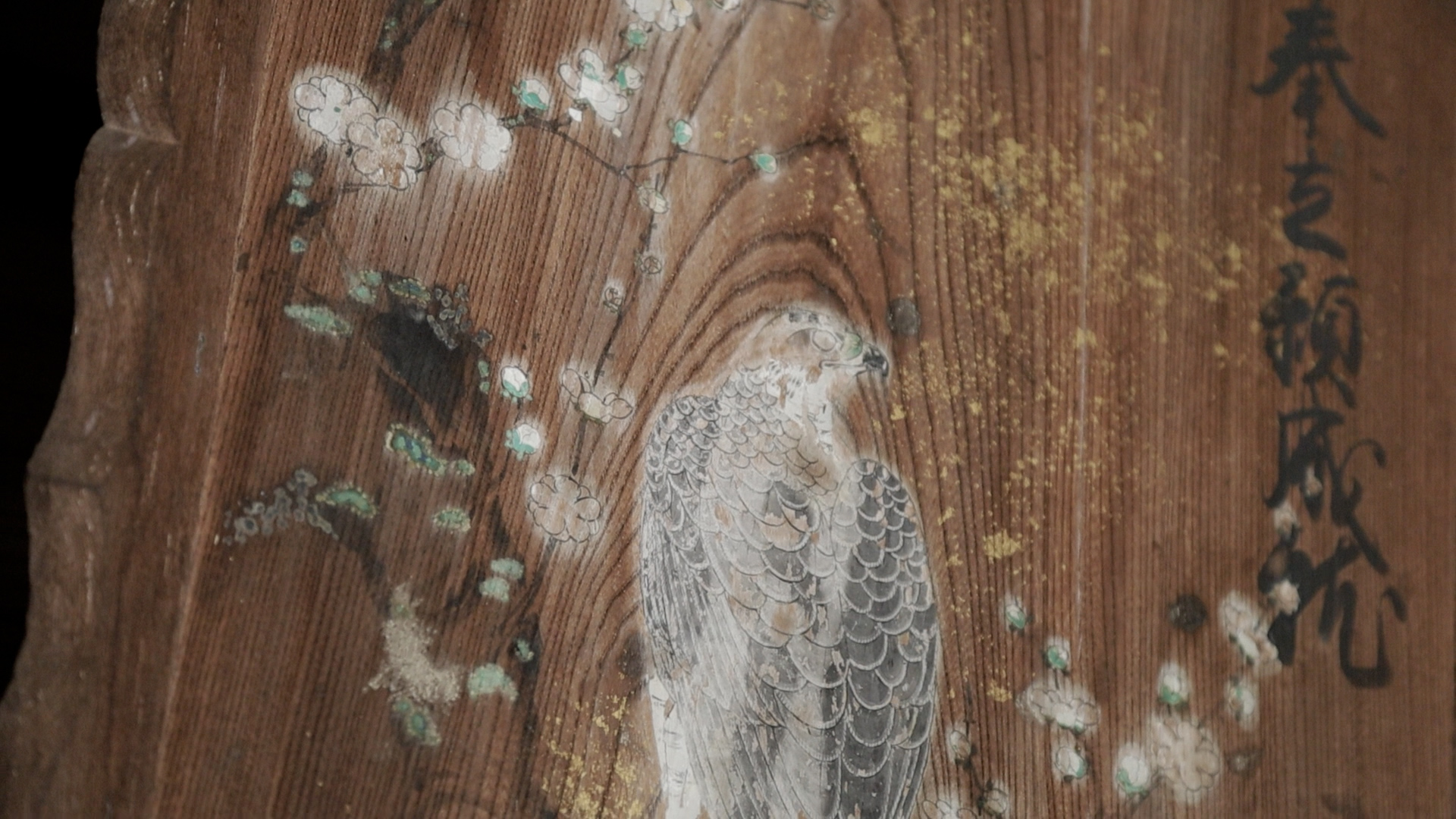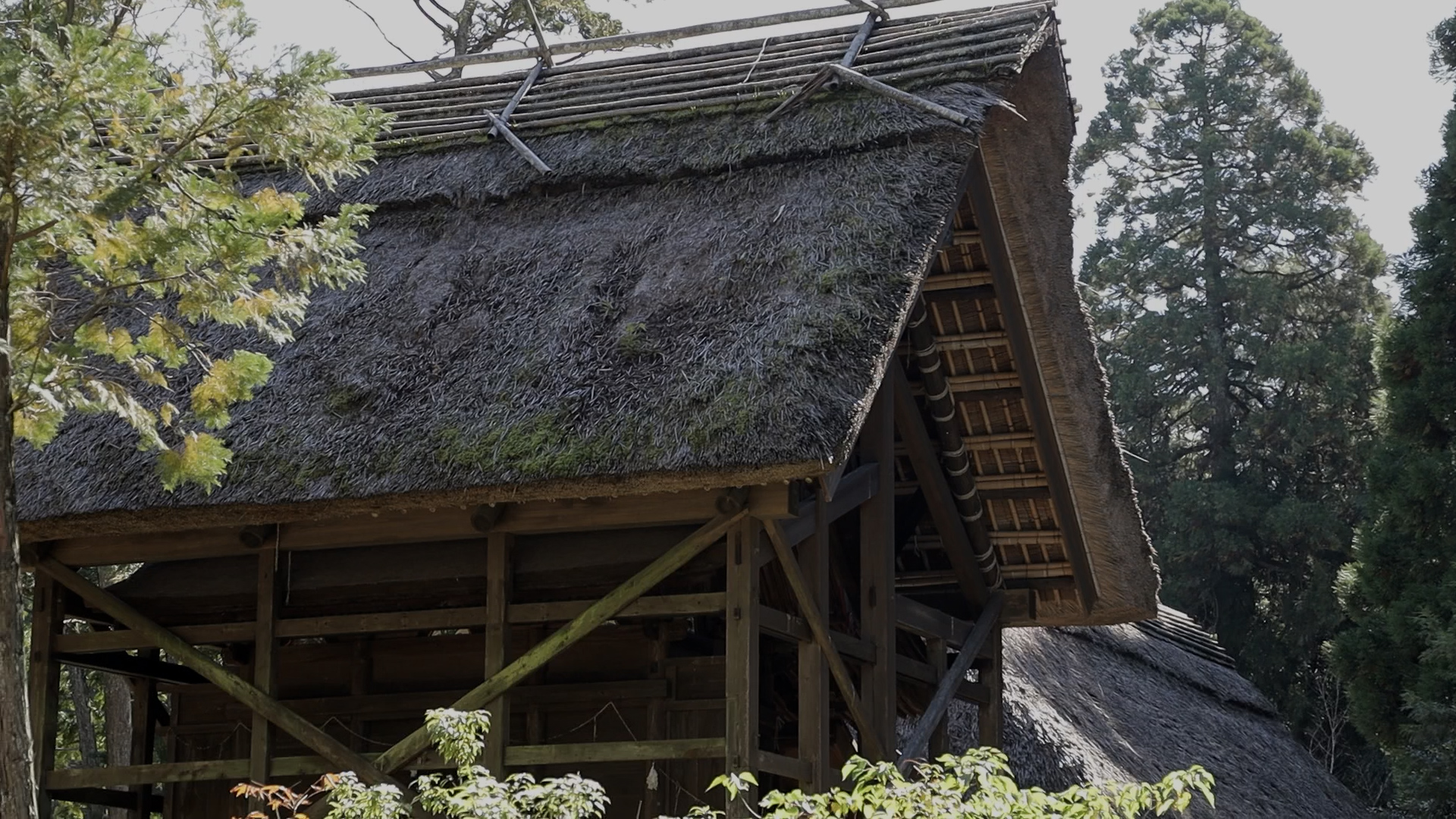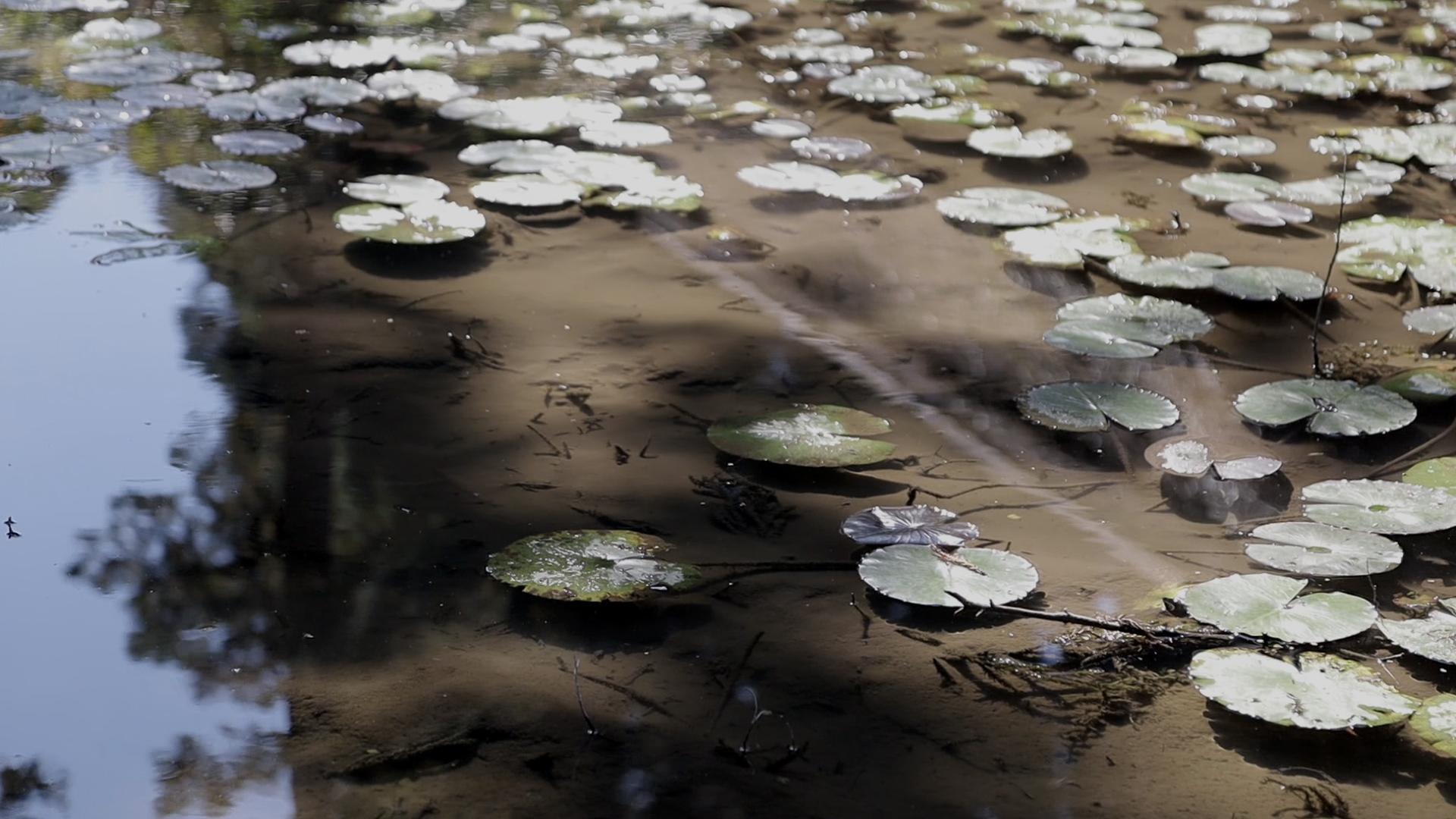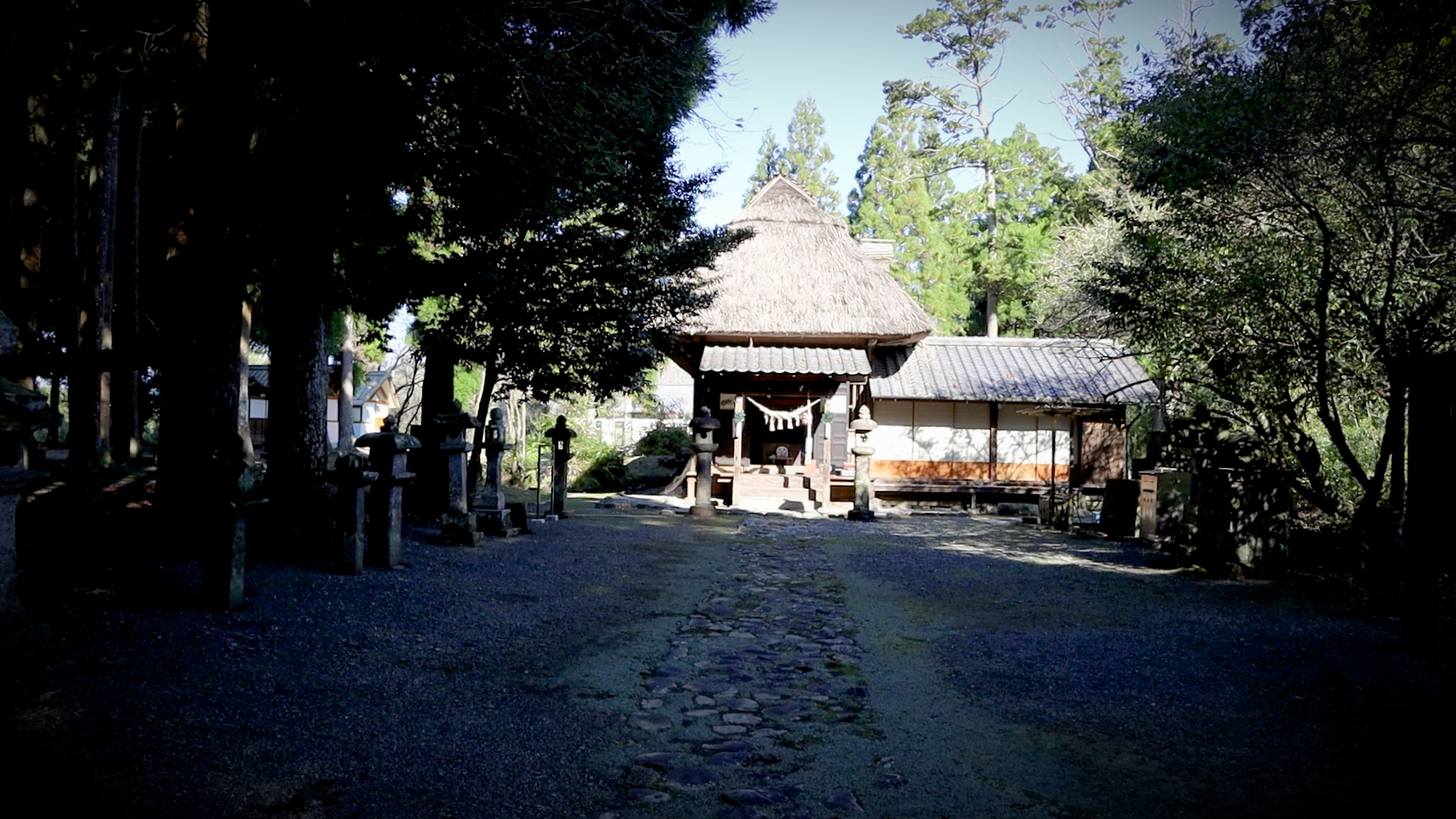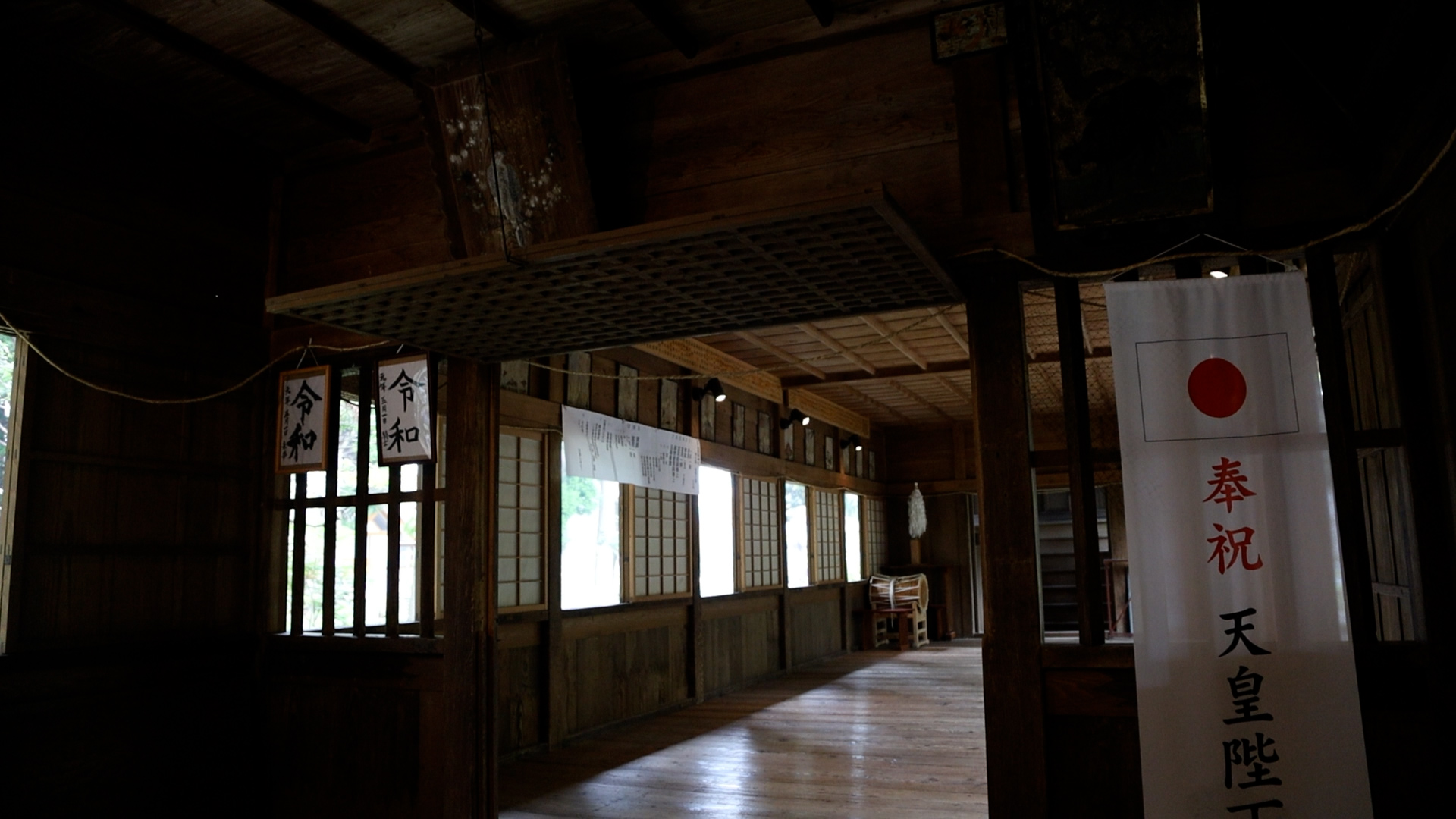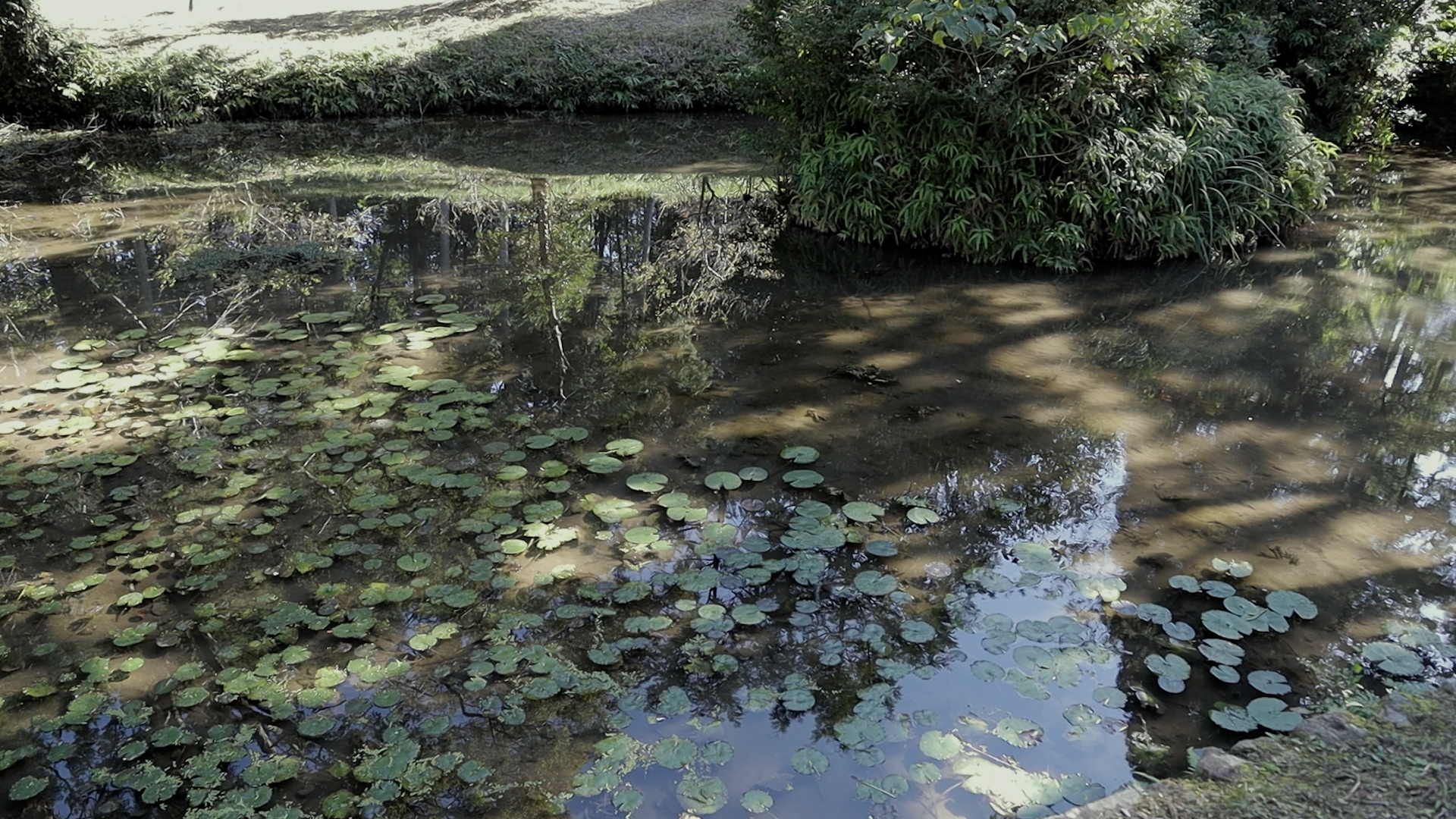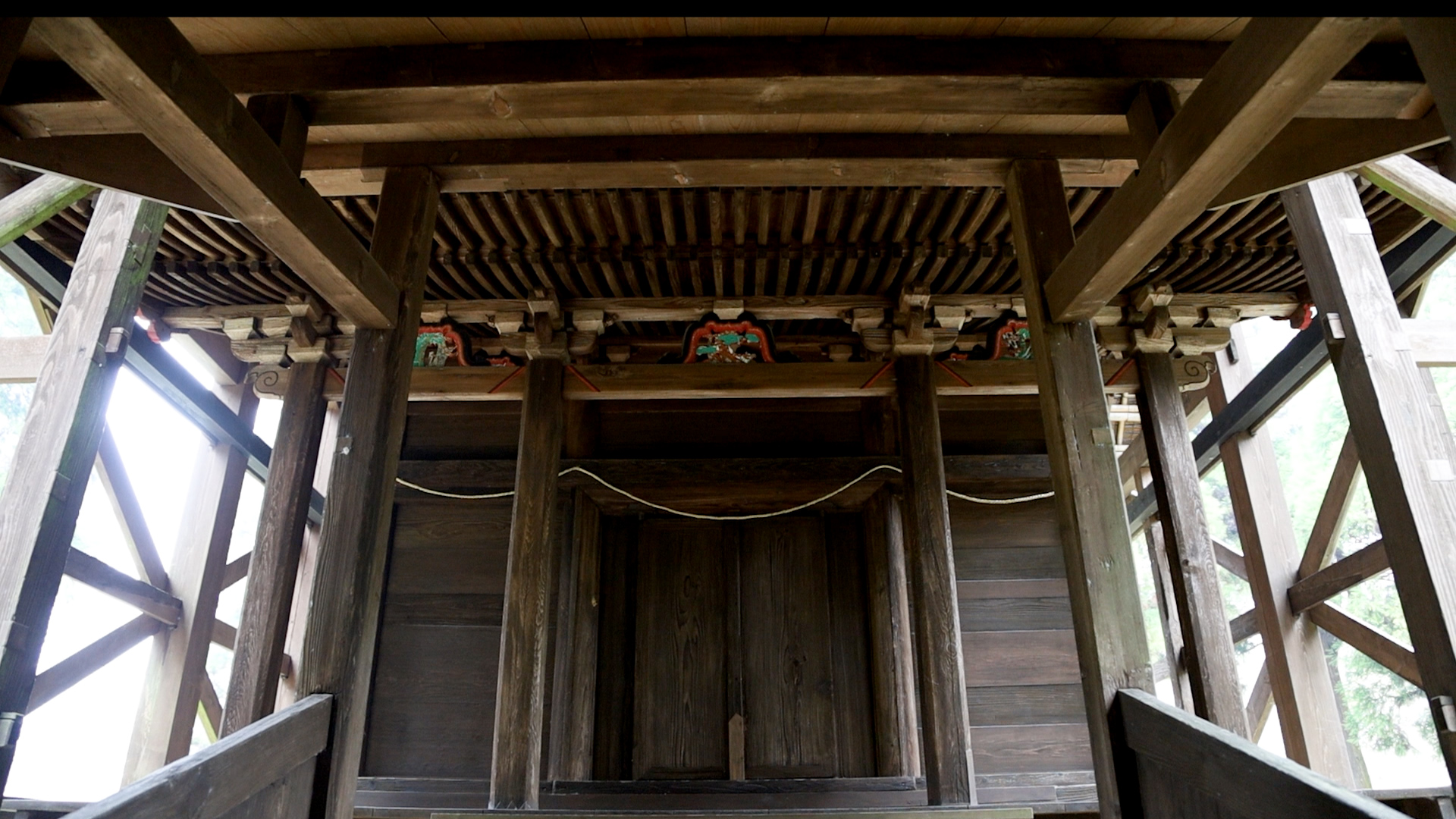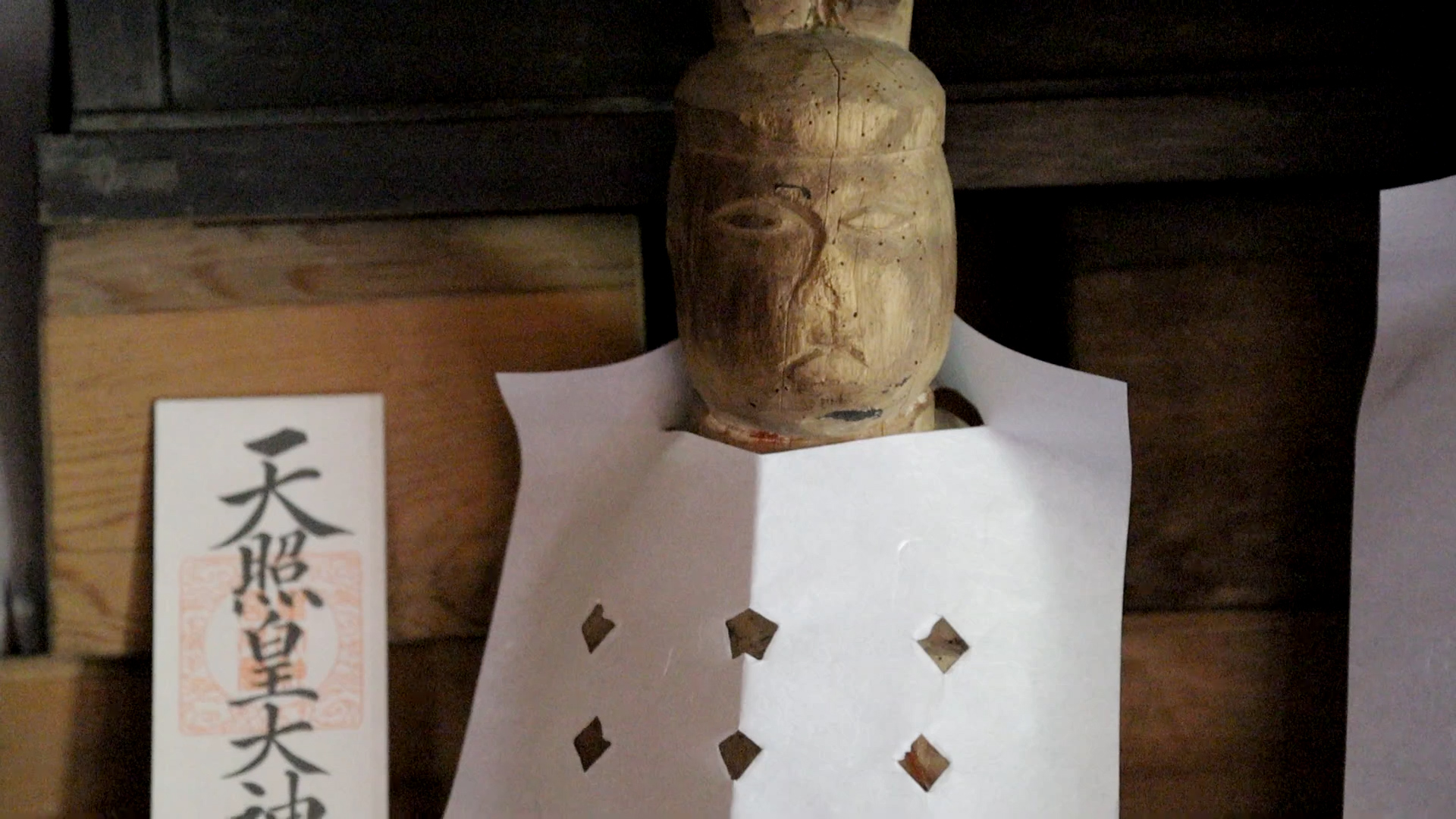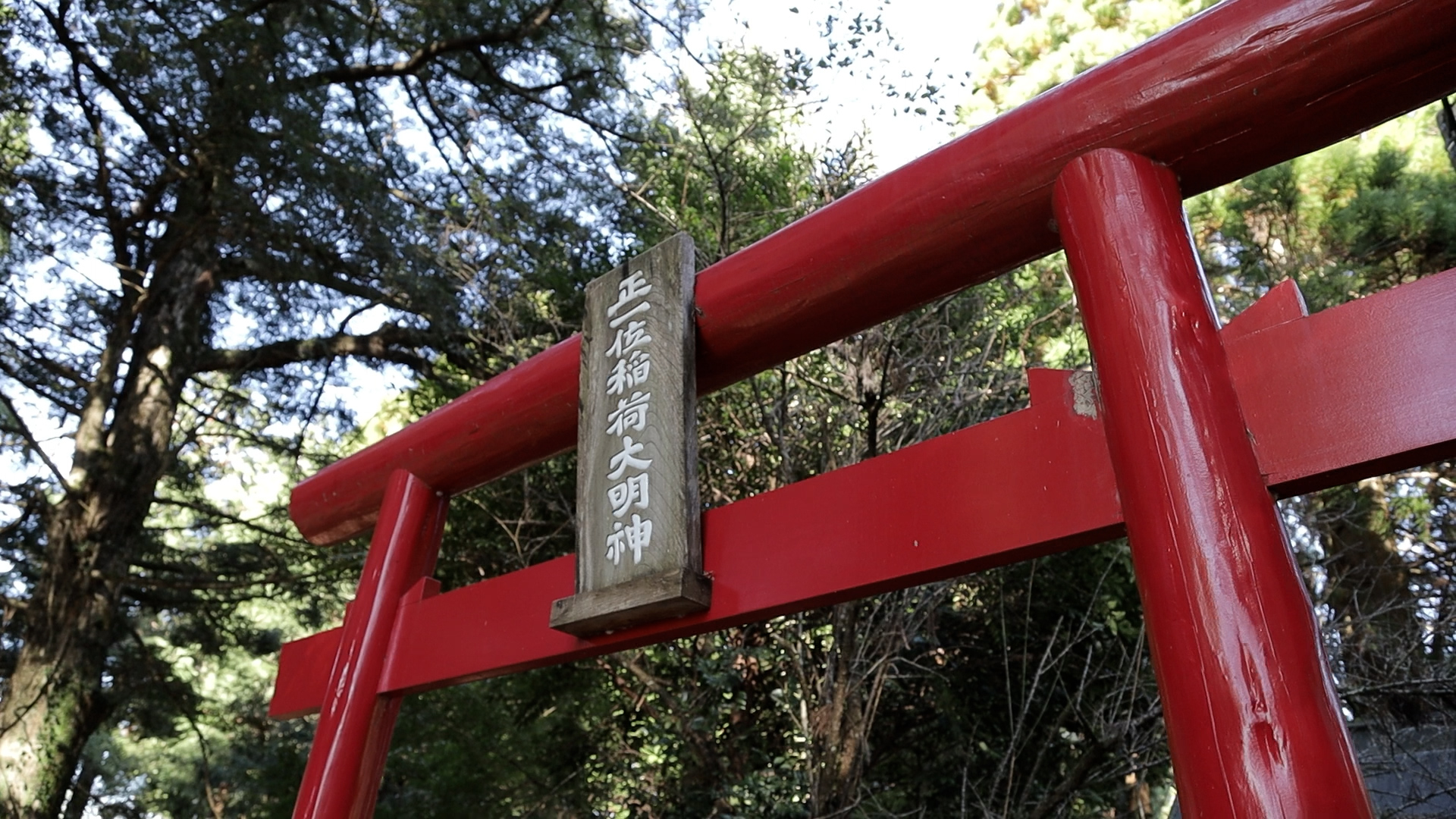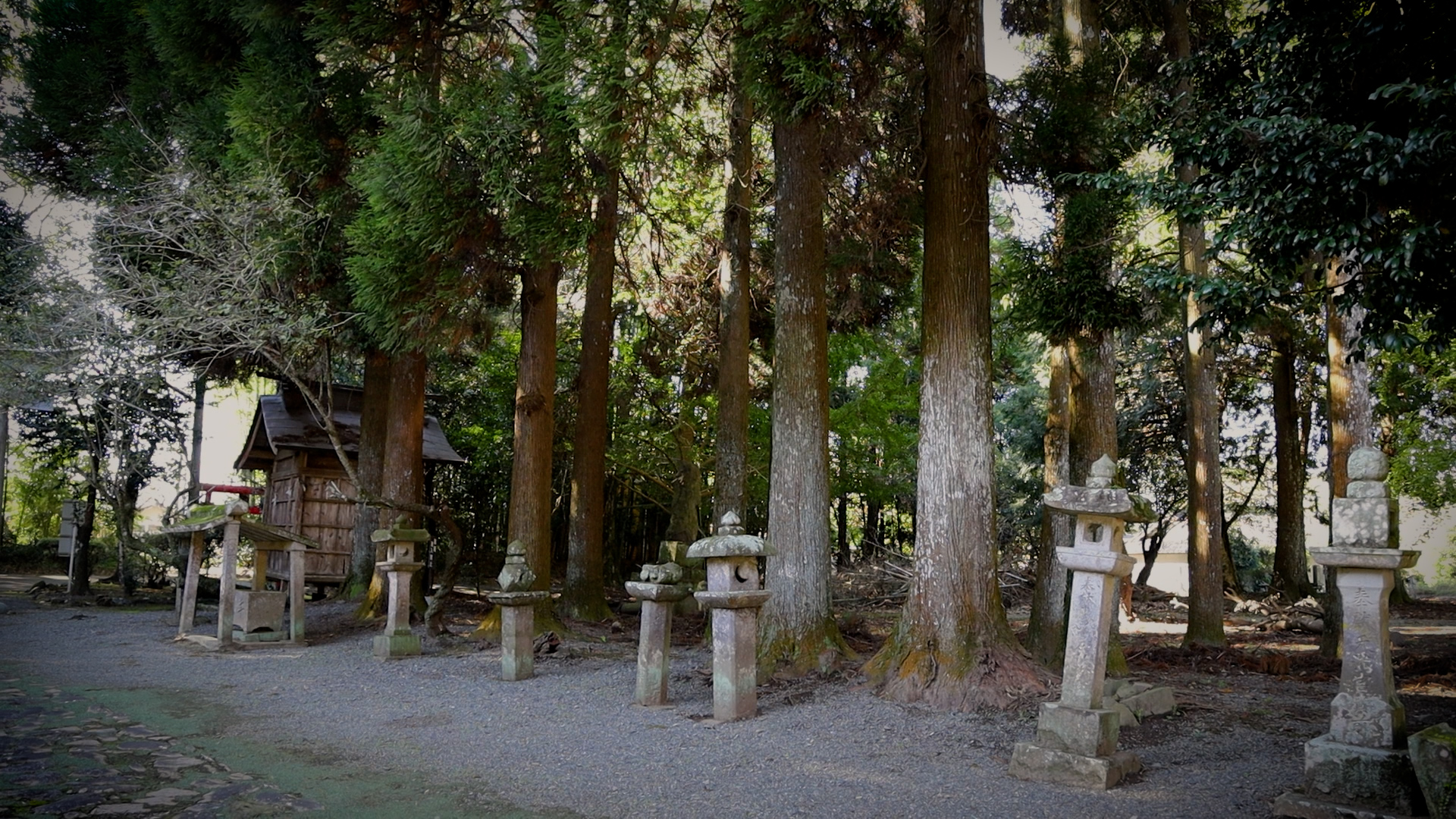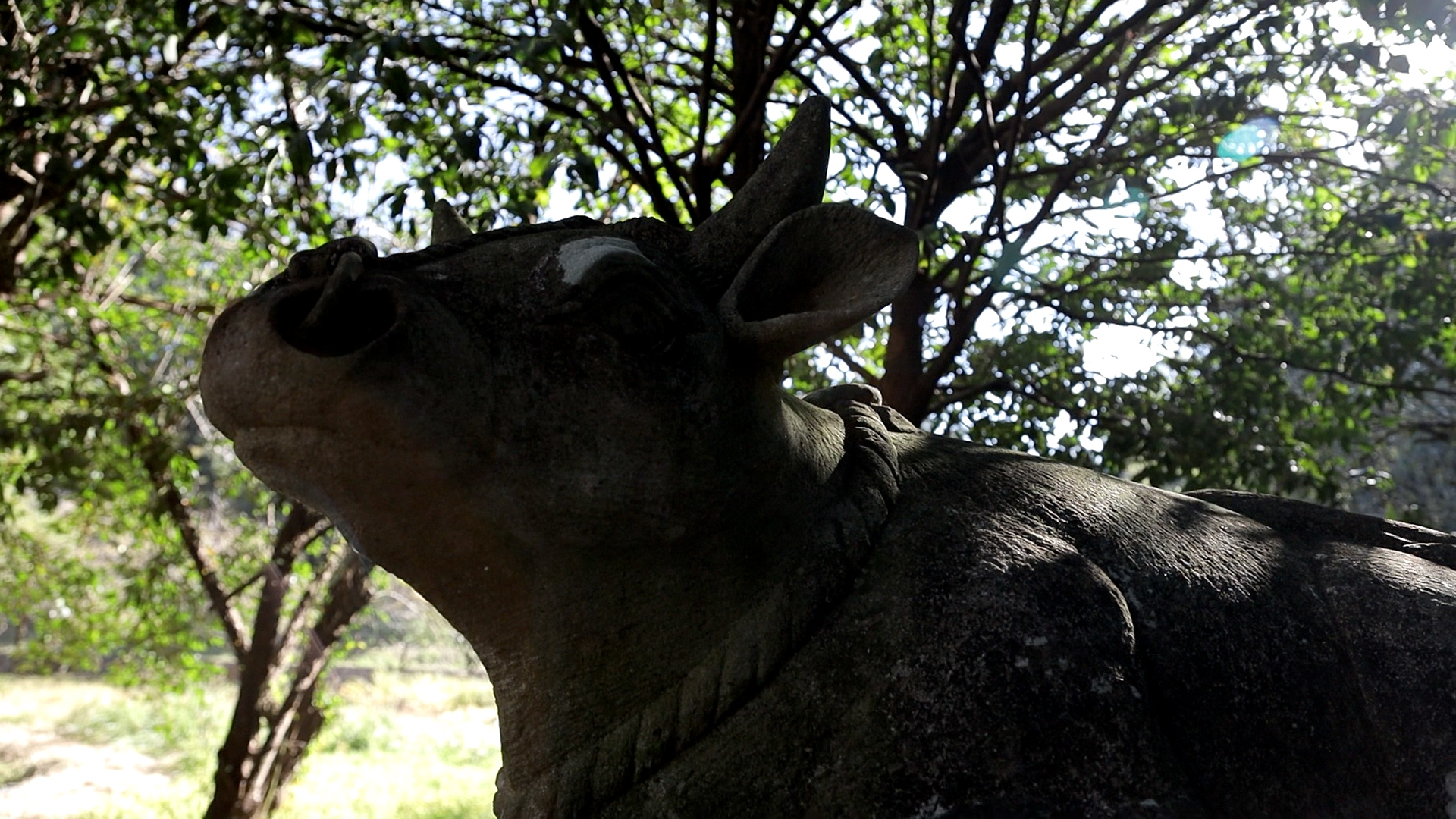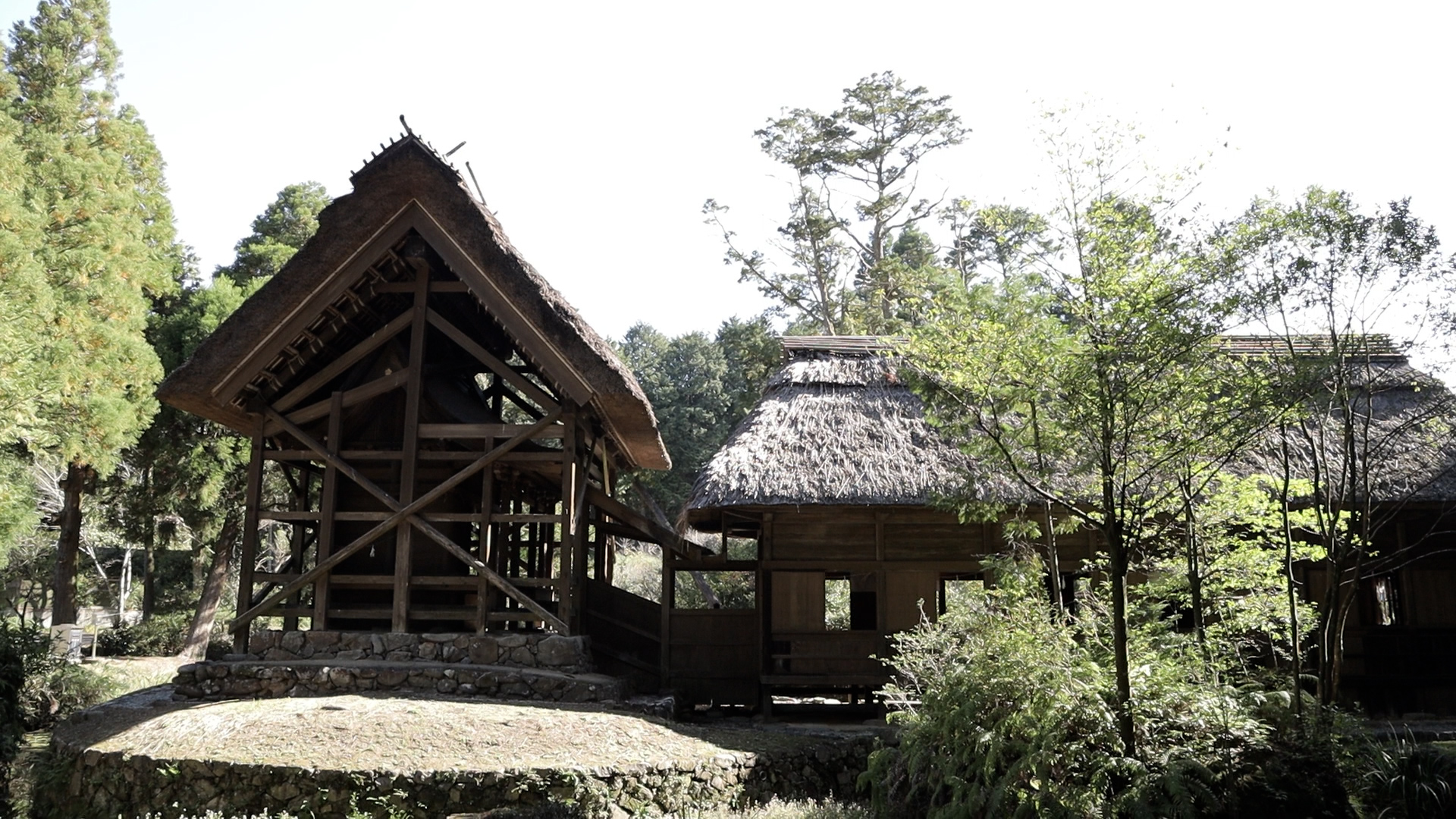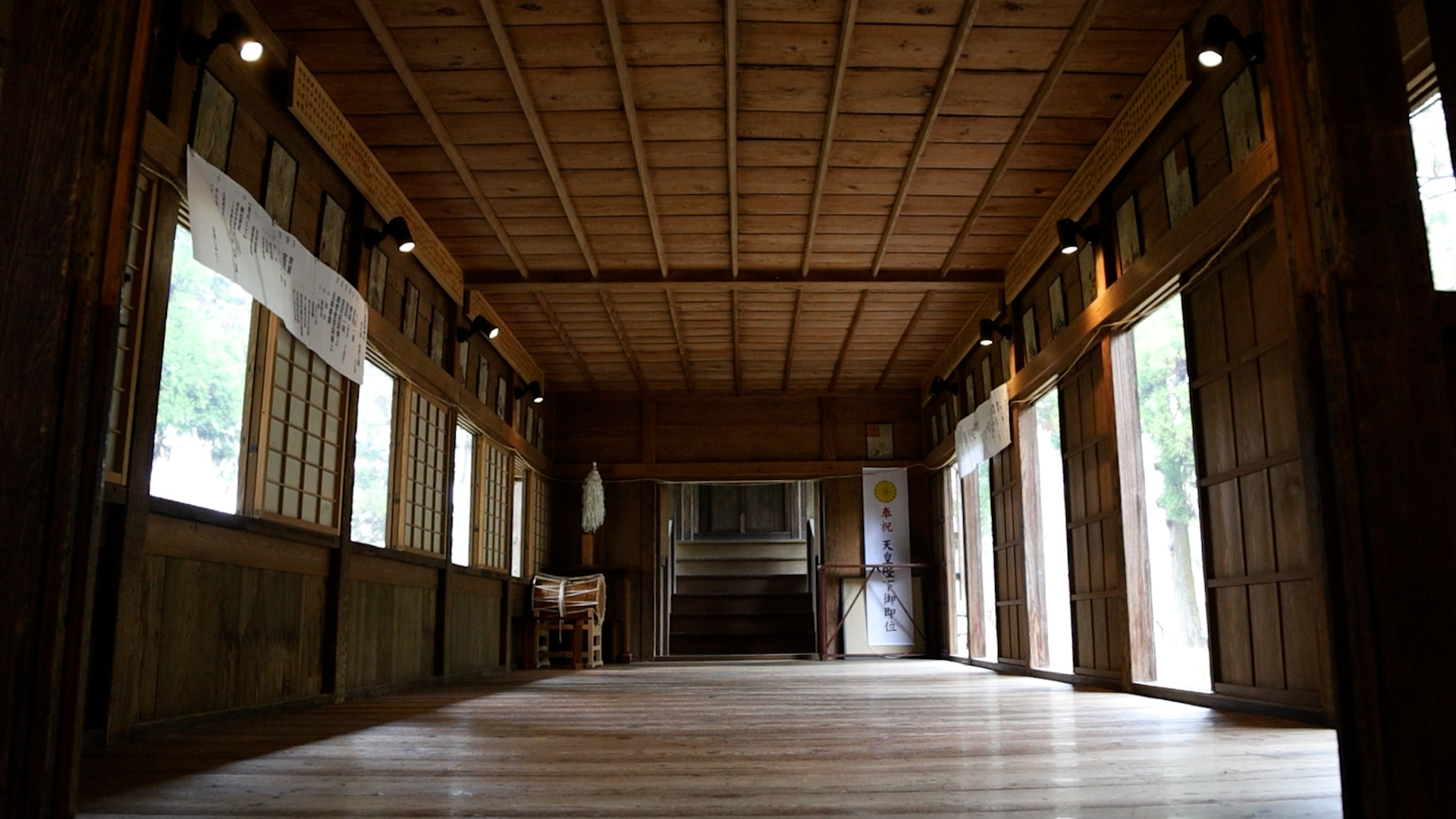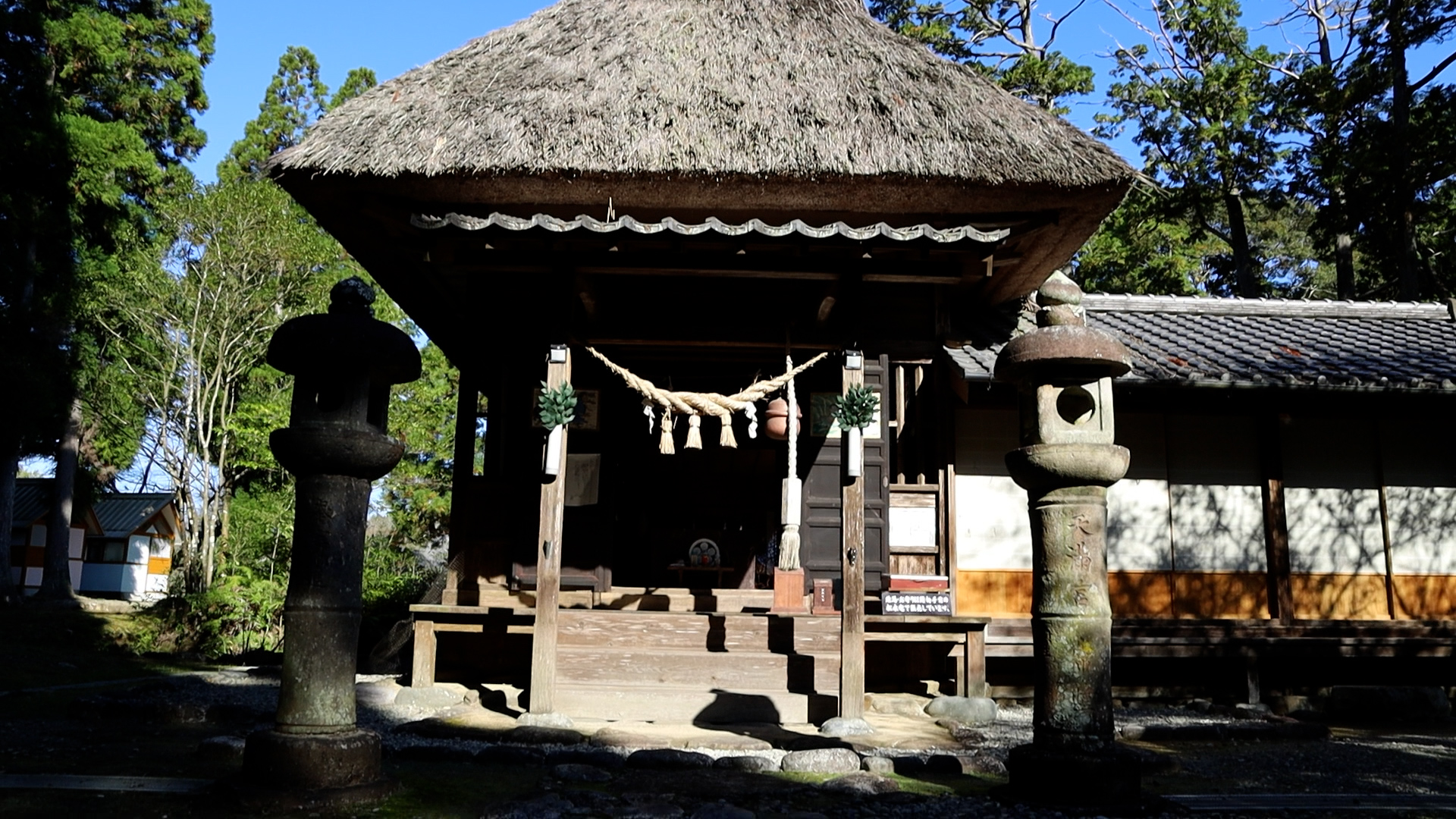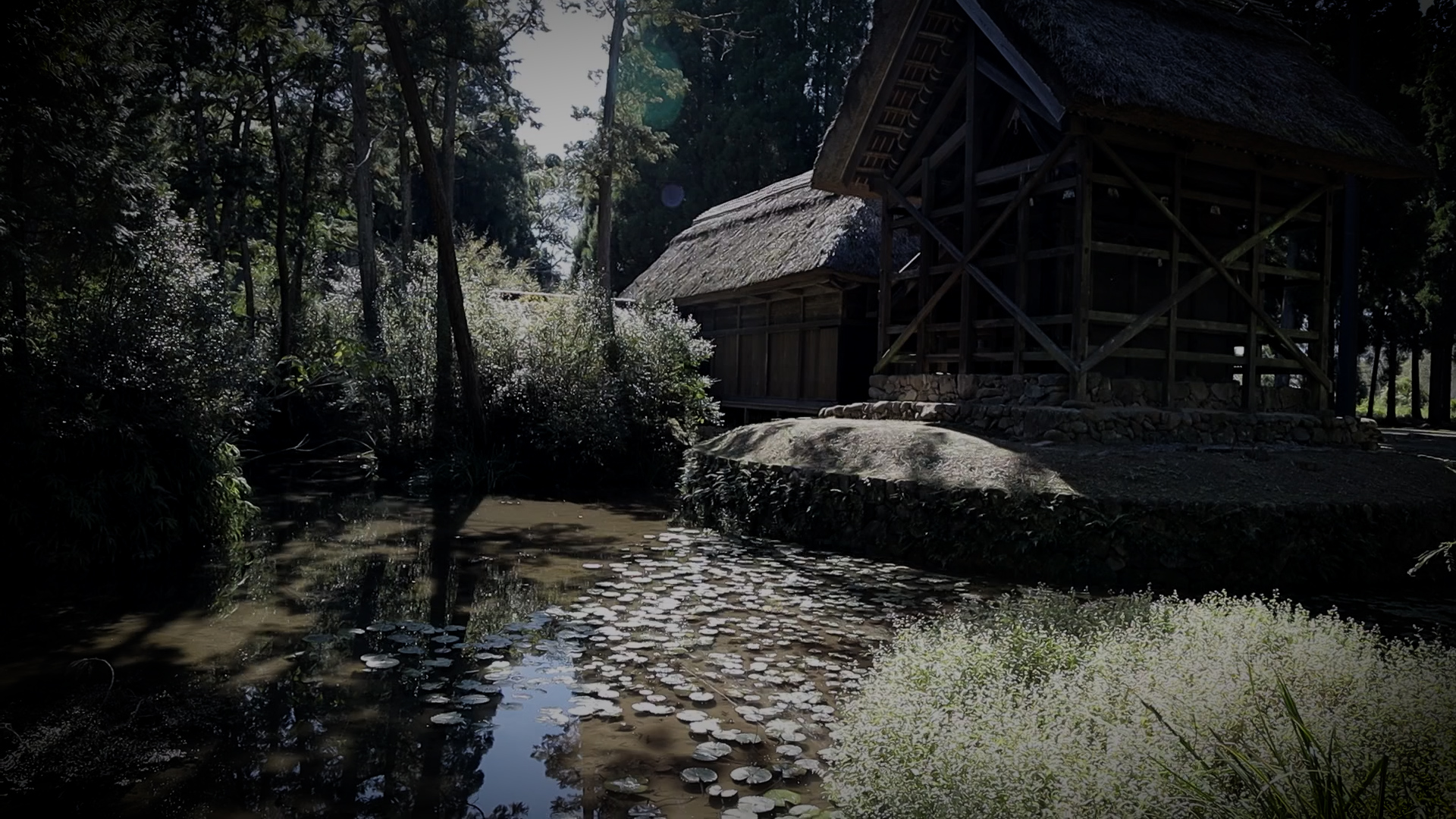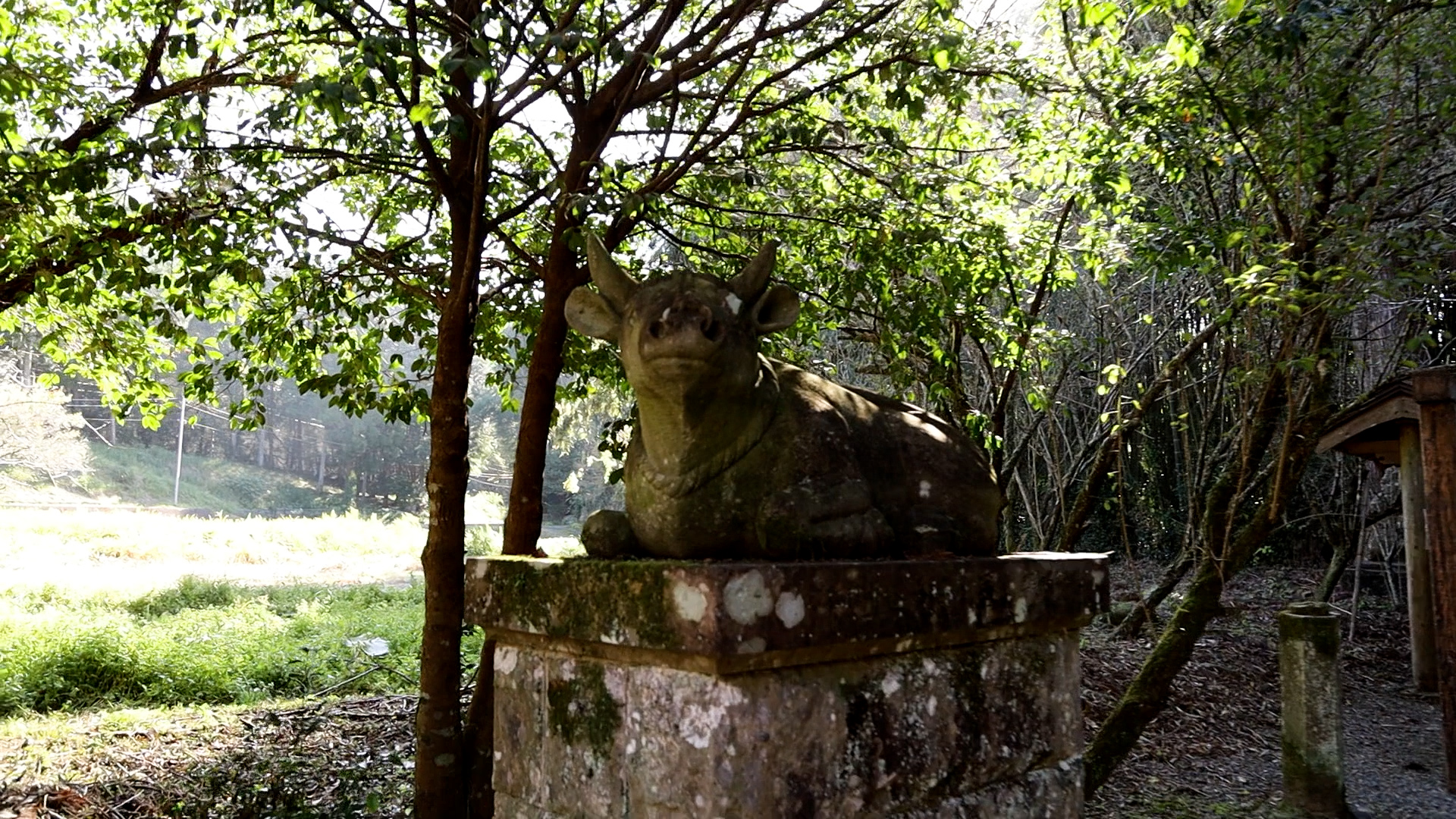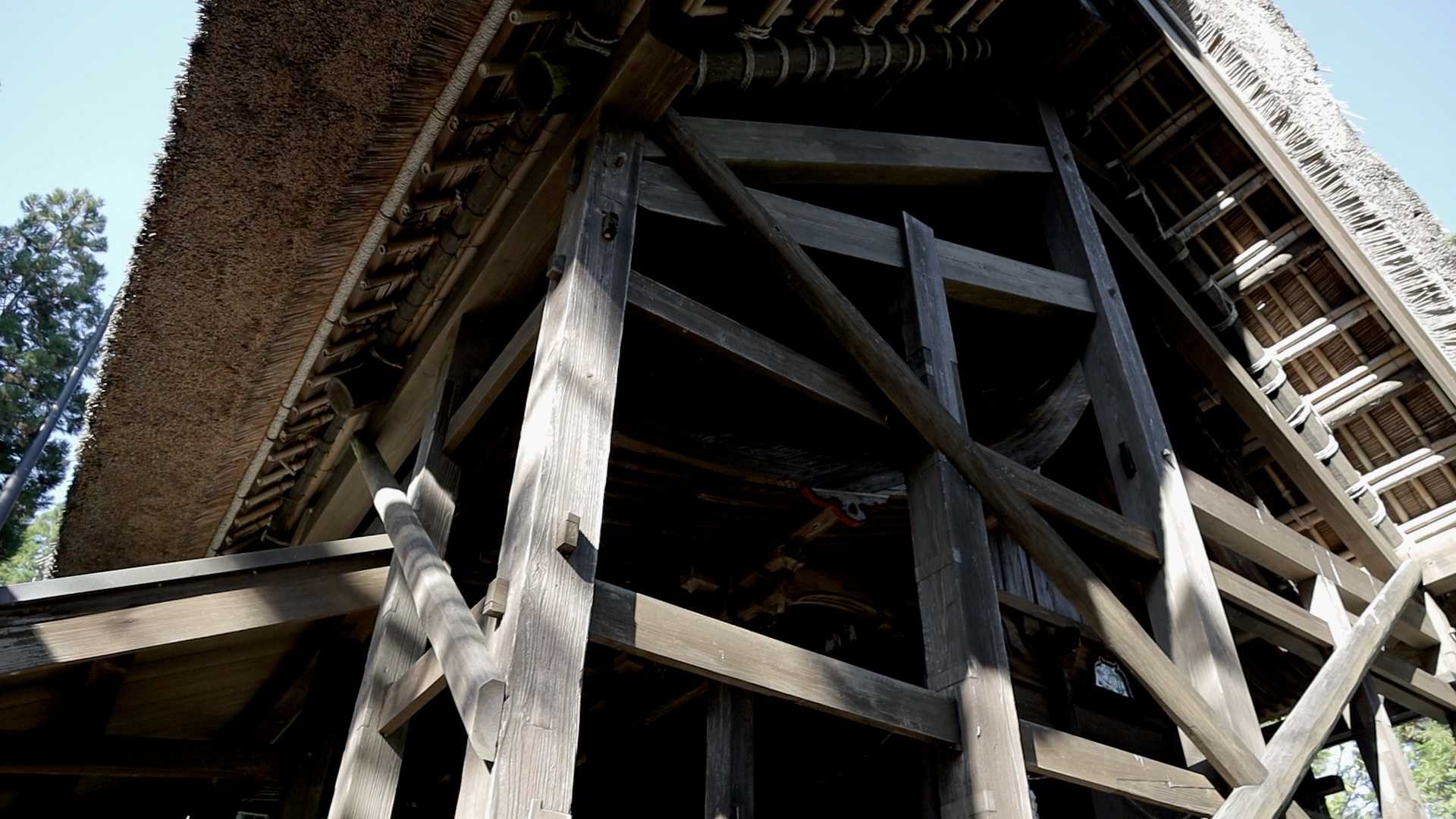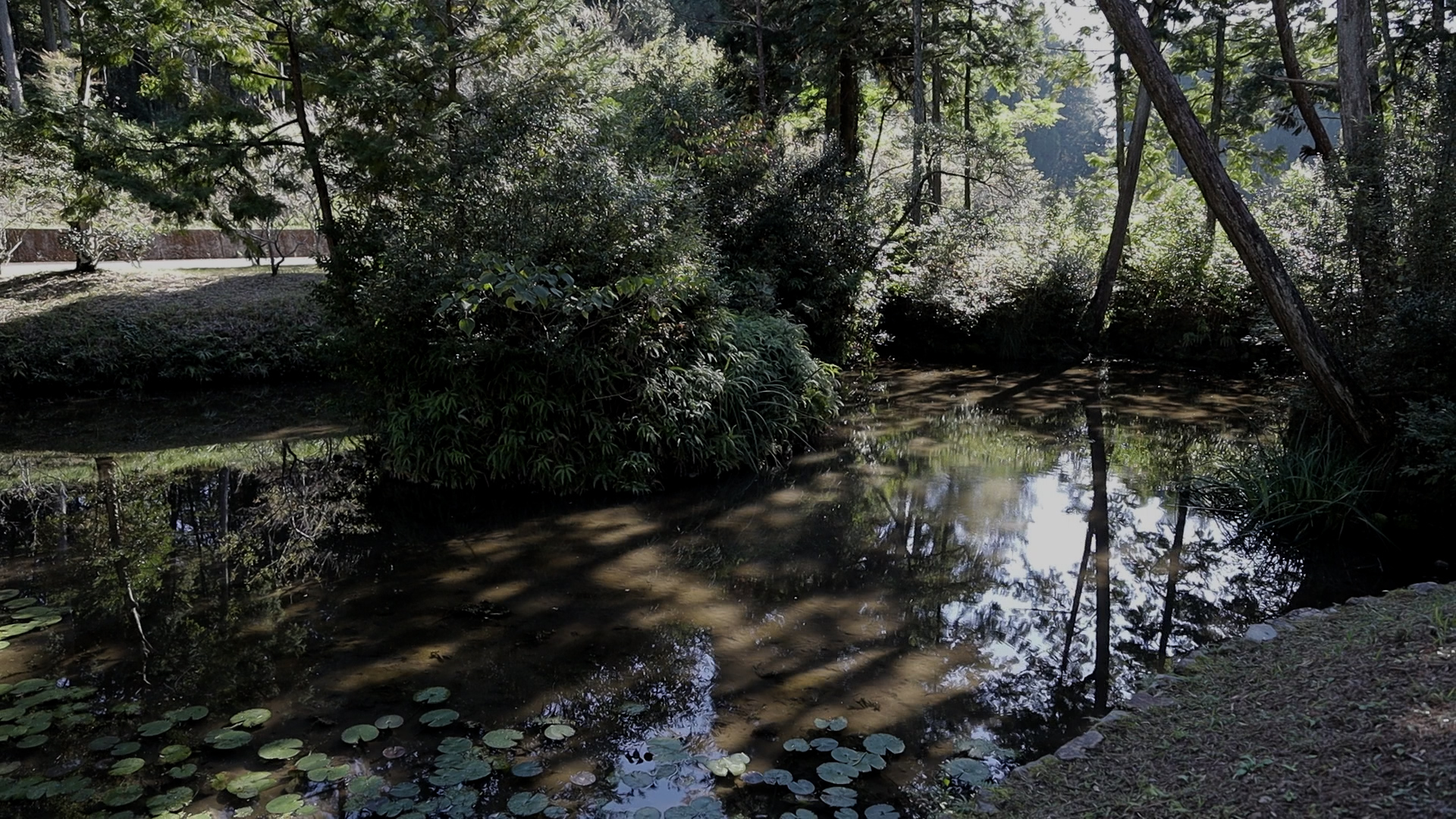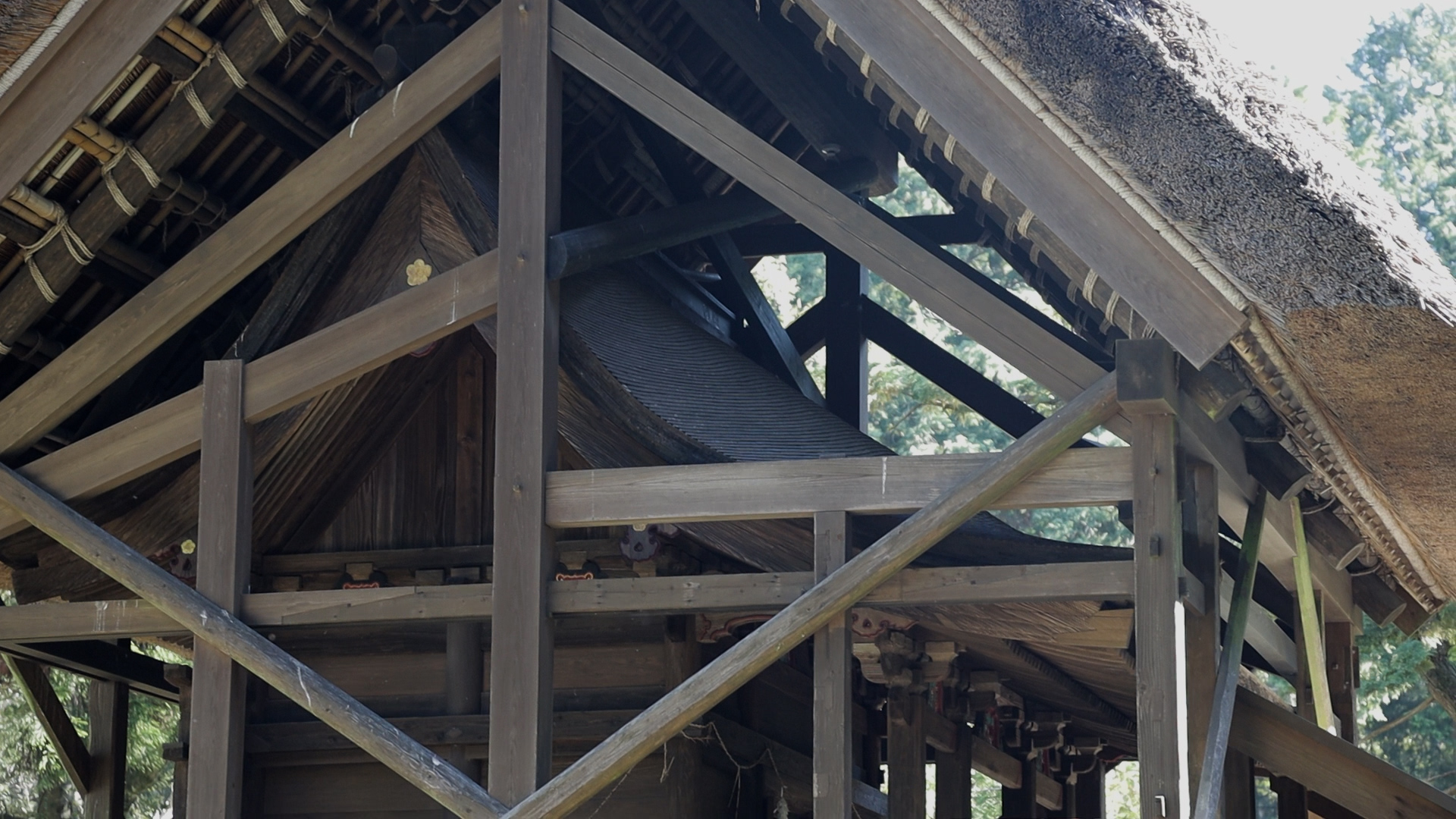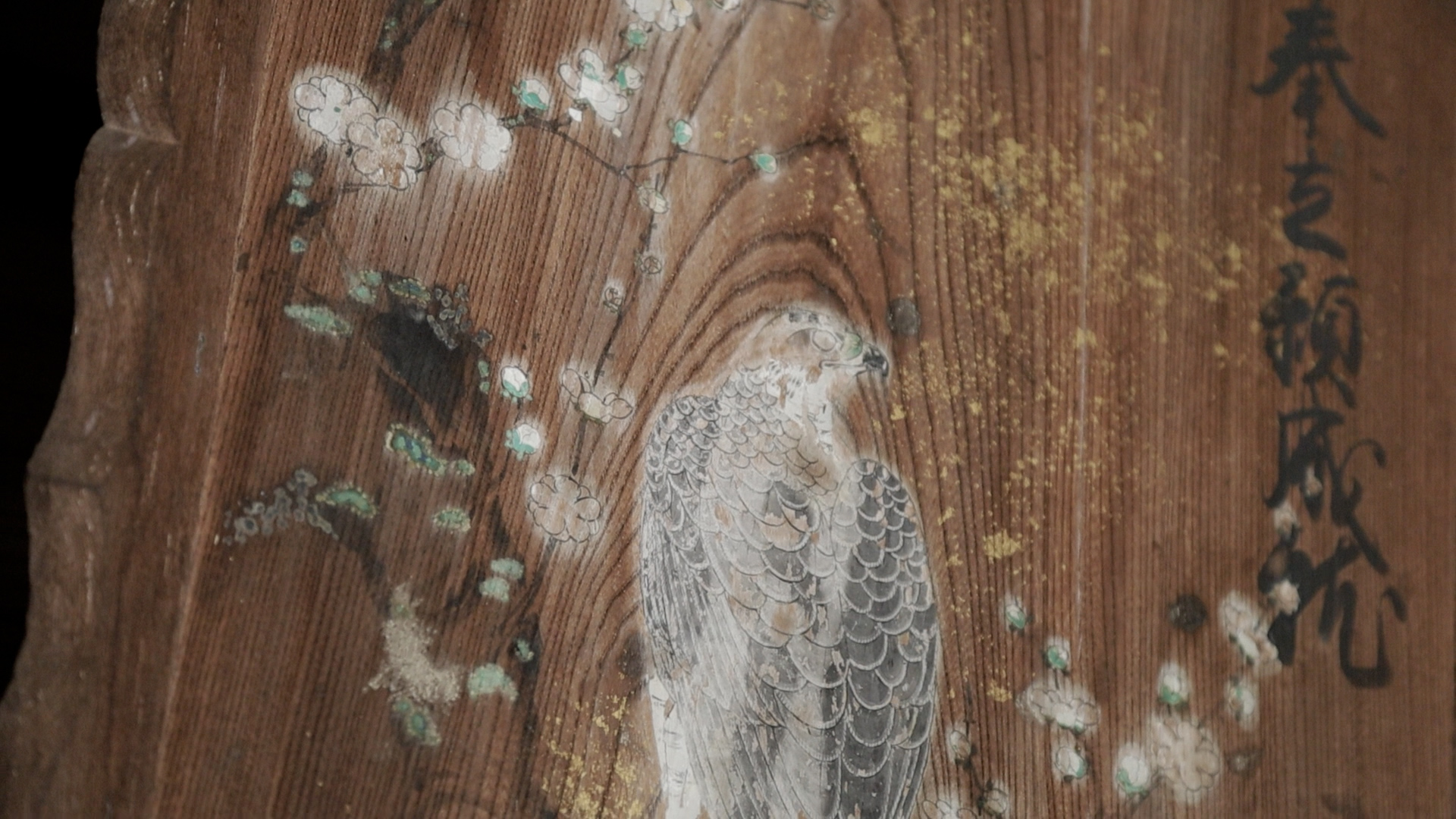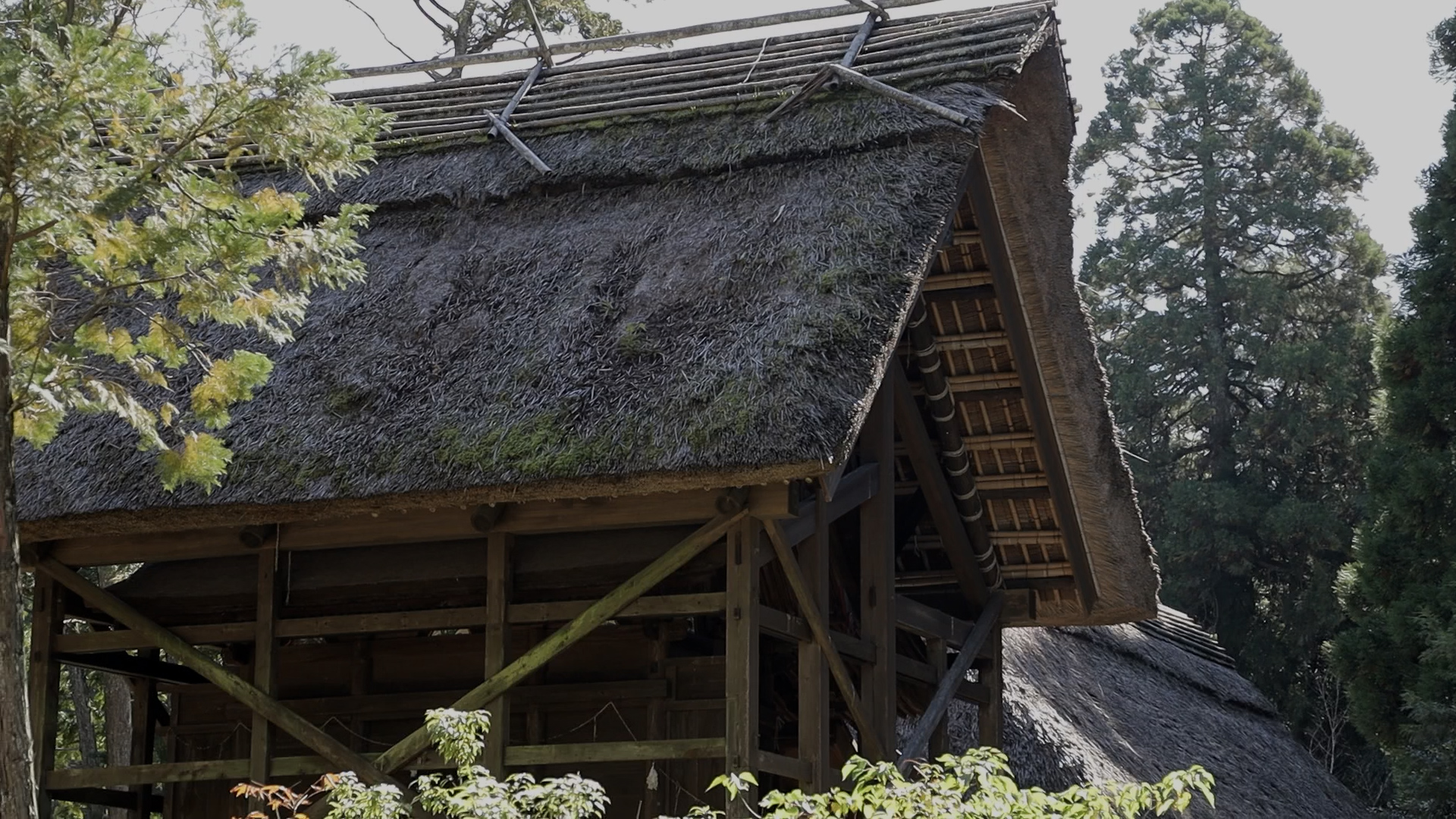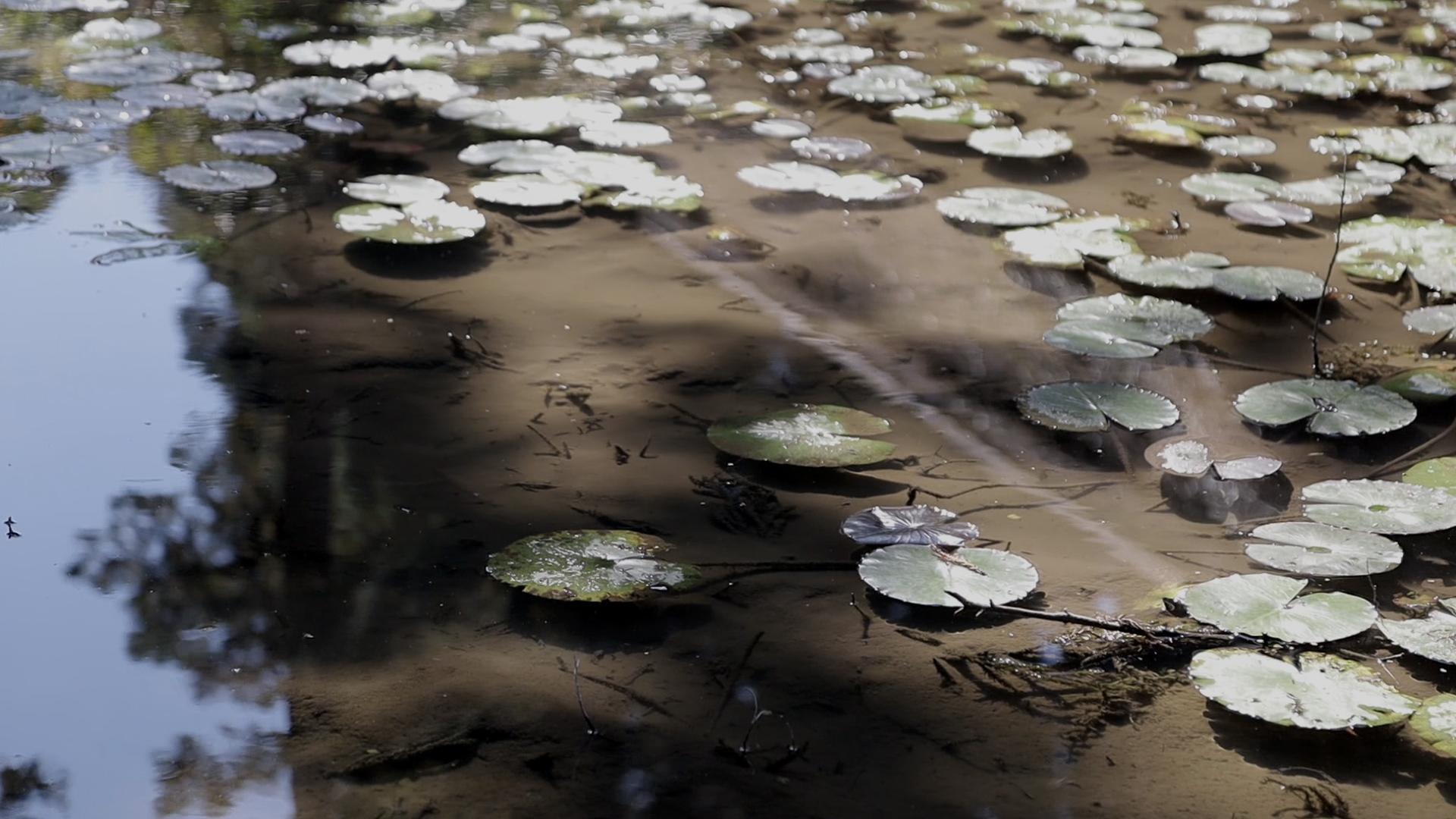 Toshima Sugawara Shrine, located in the village of Sagara, is said to have been built during the Koan period (1278~1288) and was revered by the Sagara clan, who ruled the Hitoyoshi Kuma area from the Muromachi period (1336~1573).
There are ten islands in the pond within the shrine grounds, from which the name of the area, Toshima ("ten islands"), is said to derive.
Enshrined here is Sugawara no Michizane, known as the god of learning.
This shrine attracts many visitors during exam season.
Known locally as "Tenjin-san", an autumn festival is held here every year on November 23rd.
The Main Hall stands on the largest island, which is man-made.
It was built in 1589 by Sagara Nagatsune and features a shingled roof.
The Main Hall being protected by a roof is typical of the architectural style of the Kuma region, and local colors can be found in the decorations as well.
The Worship Hall, where various Shinto rituals are held, was built during the Edo period (1603~1868) in 1763.
The Shrine Office is located to the right of the Worship Hall.
When viewed from above, the L-shape of the buildings is another feature often found in Shinto shrines throughout the Kuma region.
Major conservation and repair work were carried out between 1997 and 2000 using references from throughout the Kuma region—the first time the shrine had been restored in 410 years.
The shrine is well preserved and contains a lot of local flavor.
And the fact that the Main Hall and Worship Hall are built on islands is what sets this shrine apart from others.
Cultural Property Overview
2240, Yanase, Kuma Gun Sagara Mura, Kumamoto Ken, 868-0095, Japan

Discover Japanese Heritage Sites
in Hitoyoshi Kuma
Here, we present 20 cultural assets you can experience for yourself in Hitoyoshi Kuma.
Enjoy all the sights Hitoyoshi Kuma has to offer, including unique architectural and decorative techniques handed down over generations.